It's December 1, so you know what that means — it's time for our annual Holiday Gift Guide! For the 5th anniversary of our gift guide, we're putting a spotlight on creations from former guests on the podcast! This is a great way for you to get something good for you or your loved ones and support Black designers in the process. It's a win-win!
Note: Affiliate links are used throughout this Holiday Gift Guide, and buying items through them means Revision Path also gets a small cut from the retailer. It's another great way to support Revision Path and pick up something nice!
Books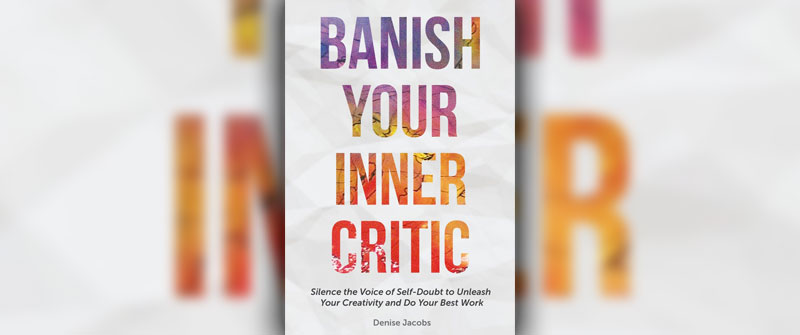 Banish Your Inner Critic: Silence the Voice of Self-Doubt to Unleash Your Creativity and Do Your Best Work
Need some creative inspiration for 2018? Look no further than creativity evangelist Denise Jacobs! Her latest book, Banish Your Inner Critic, will help arm you with the skills you need to quiet your inner saboteur and create some of your best work.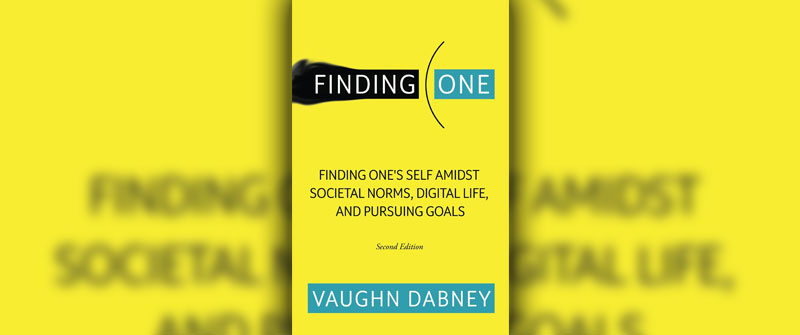 Finding One: Finding one's self amidst societal norms, digital life, and pursuing goals
Vaughn Dabney's book Finding One is a great way to cut through all the noise out there in the world in order to listen to your own voice. The book is a quick read filled with tenets that will force you to question everything, acknowledge fears, and find your truth.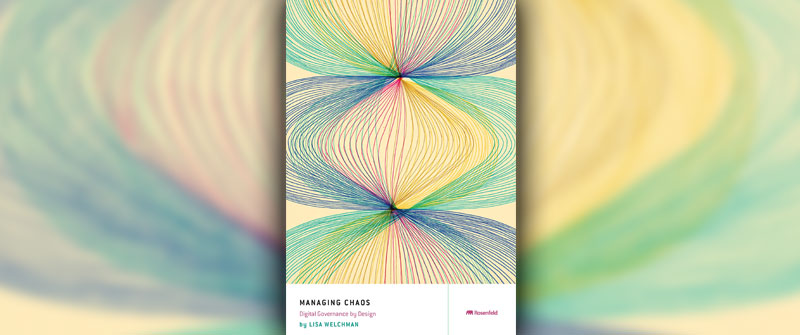 Managing Chaos: Digital Governance by Design
Digital governance expert Lisa Welchman is an authority on helping organizations stabilize their complex, multi-stakeholder digital operations. Managing Chaos is just the tool you need to get your organization or company's operations up to speed in this heightened age of cybersecurity.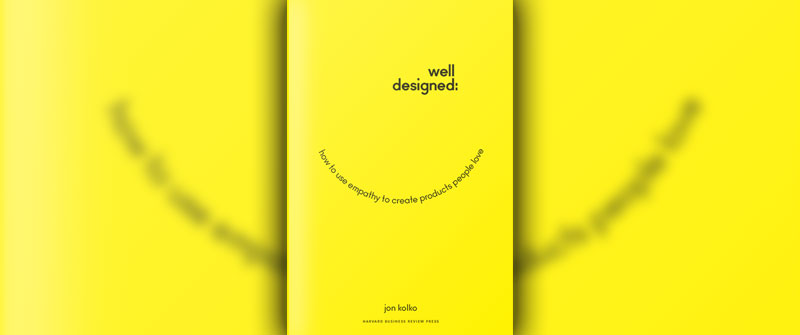 Well-Designed: How to Use Empathy to Create Products People Love
Empathy is one of the most important skills than a designer should possess. This book by Jon Kolko teaches you how to make an emotional connection with your potential audience in order to create products that they will love. Just like the book title says!
Subscriptions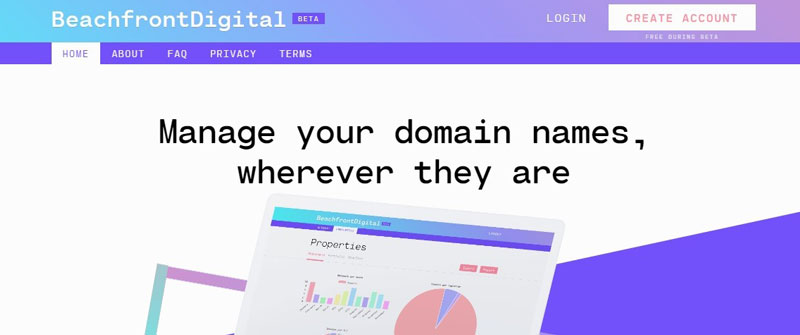 Beachfront Digital
I have dozens of domains across different registrars, but keeping track of all of them can be a pain in the butt. Enter Beachfront Digital, a service from Paul Anthony Webb that lets you manage all these domains from one simple dashboard. Ride the wave and sign up today!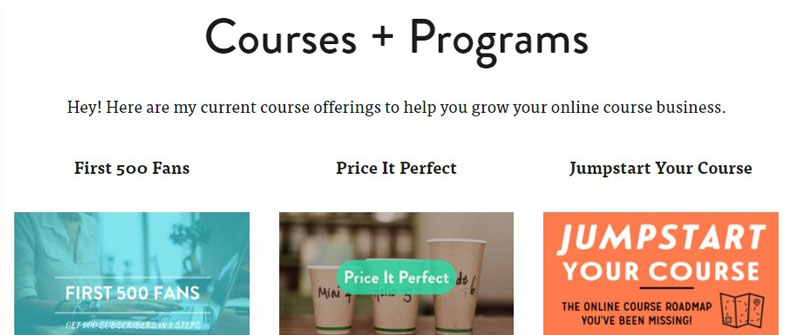 Courses by Zen Courses
Zen Courses, free, paid courses starting at $47.00
When we had Janelle Allen back on the show earlier this year, she talked all about the importance of creating your own online courses. With Janelle's help, you can learn how to grow your list, build your course, and price it for maximum success. Can you say "side income for 2018"?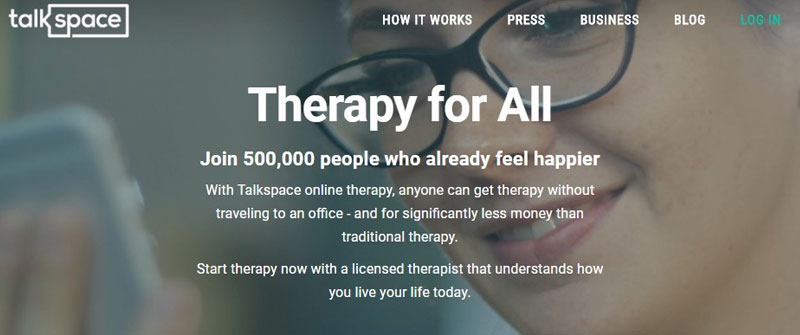 Talkspace
Talkspace, starting at $32.00/week
With everything going on in the world these days — especially this year — we could all use someone to talk to about what we're feeling. Enter Talkspace — a novel service that lets you talk with a licensed therapist on your own schedule and for much less than traditional therapy. And you can talk with them from the comfort of your mobile device. Invest in your mental health!
Electronics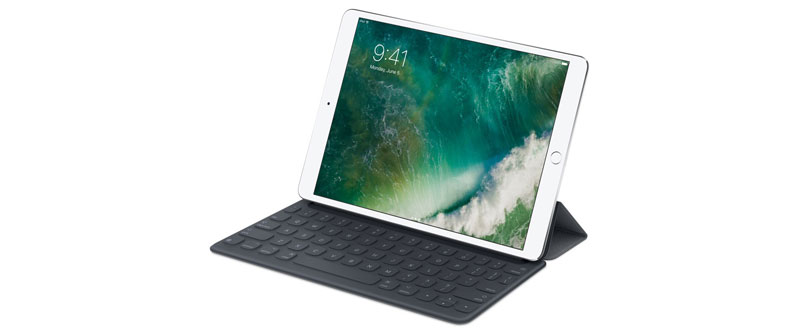 10.5-inch iPad Pro
Apple, starting at $649.00
Laptops, ultrabooks, 2-in-1's…at the end of the day, you just want something powerful that works and that isn't going to be a burden to carry. There are plenty of tablets out there on the market, but the iPad Pro remains my favorite. Pair it with the Apple Pencil and the Smart Keyboard and you've got what you need to write reports, surf the web, create presentations, and even edit audio and video. And it weighs just a little over a pound! Toss this in your bag and you're on your way.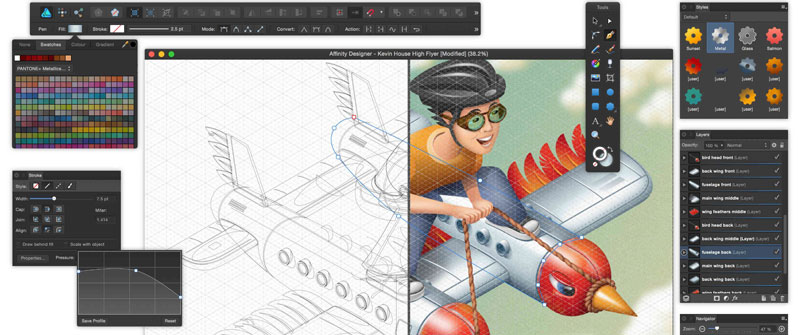 Affinity Designer
Since the advent of Adobe Creative Cloud, designers have started seeking out low cost (or no cost) alternatives to paying $50 a month for what used to be a one-time cost. That's where Affinity Designer comes in. For the cost of just one month of Adobe Creative Cloud, you can get a powerful tool that does pretty much everything Photoshop does, and a couple of things it can't! Need help getting up to speed? Purchase the Affinity Designer workbook or check out the dozens of free tutorials on YouTube.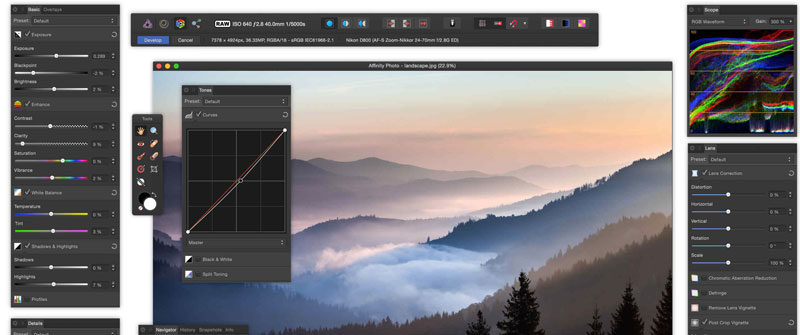 Affinity Photo
Oh, you thought Serif was done? What Affinity Designer is to Illustrator, Affinity Photo is to Photoshop. Affinity Photo really pushes the boundaries for professional photo editing software, allowing you to edit RAW photos, do pro-level retouching, and 360° image editing. You can even import and edit Photoshop files, use Photoshop plugins, and ABR brush files! Did I mention it comes in an iPad version, and that they just released a workbook as well? Kiss that subscription goodbye!
Google Home
In the battle for home digital personal assistants, Google Home reigns supreme. Just a few short, intuitive voice commands connects you to the world's largest search engine, and it easily blends into any home decor. Link together several Google Homes (or Google Home Minis) and create a multi-room sound system. I use mine to play music from Spotify, get the latest news dispatches, and most importantly, to listen to podcasts. Try saying the phrase in the Google Home image above and you can listen to Revision Path!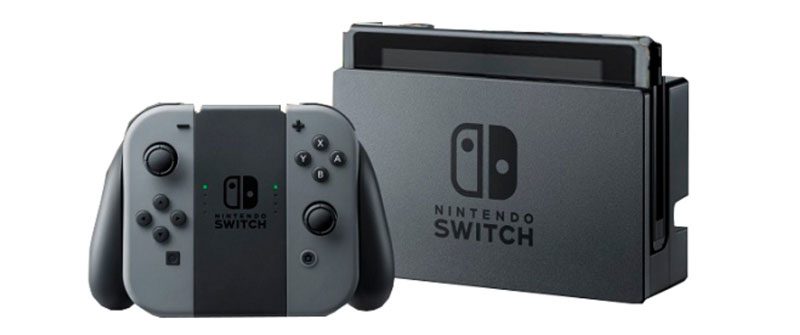 Nintendo Switch
Now I've had consoles from all the big three, but Nintendo has done something truly special with the Switch. You've got console-level graphics in a package that looks great on your big screen TV at home and on the go as a handheld device. The controllers even go easily from single player to multiplayer action! Super Mario Odyssey is a fantastic game to start with, as is The Legend of Zelda: Breath of the Wild. Make sure you grab a screen protector and a case!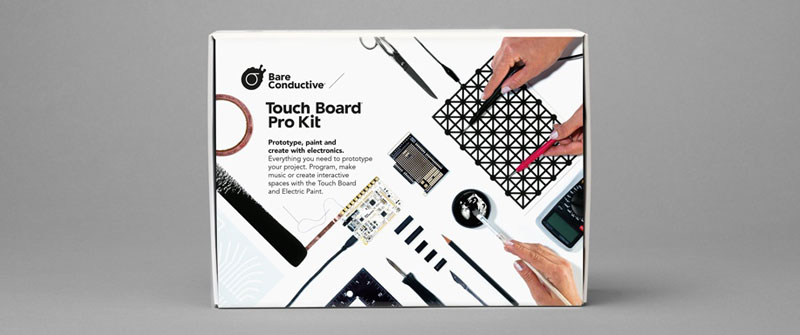 Touch Board Pro Kit
Take your design talents offline with this great interactive kit! You can make everything from interactive wallpaper to musical instruments with this kit's touch board and electric paint. Whether you're a beginner or a pro, you'll get up and going in no time with your own masterpiece. Check out the Bare Conductive YouTube channel for some examples of what you can make!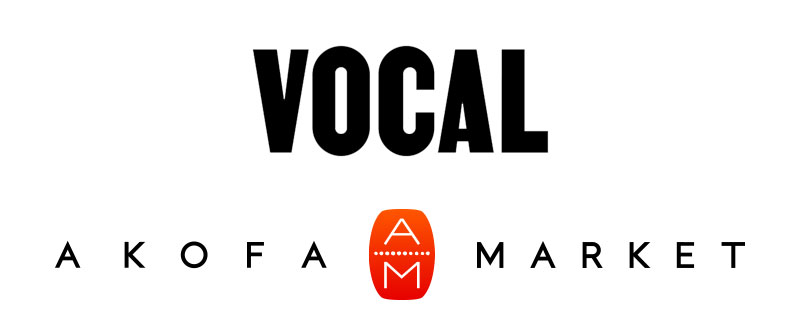 Typefaces from Black typographers
prices may vary
We're big type nerds here at Revision Path. (Remember our Talking Type series?) Now is an excellent time to add some typefaces from Black typographers to your design toolbox. Might we suggest Martin or Bayard from Tré Seals or Cabeza Grossa or Ehmbeecee from Kwesi Amuti? Or perhaps Yuwote Charvet from Kevin Karanja? Whichever you choose, make sure you help support the Black type designers out there with your dollars so they can keep creating.
Paper Goods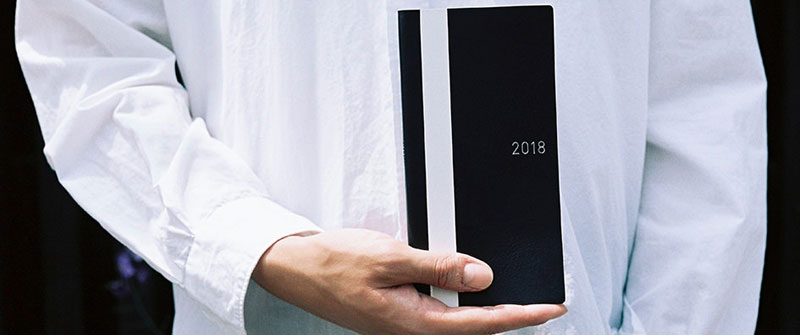 Hobonichi Techo Weeks
If you're looking for a new planner for 2018 and you live your life a week at a time, the Hobonichi Techo Weeks is for you. It's small in size for a 240 page planner, but it's very durable and has a fanatic following of worldwide users. Don't be thrown that the planner is mostly in Japanese — there's enough English available for you to quickly pick it up and make it a part of your daily life.
Stick-Up Monthly Calendar (Large)
Need something a little bigger? The sticky weekly planner from jstory is perfect! You can either use each column as a daily to-do list, or use the rows to plan out your whole week. Then just tear off the sheet and stick it to whatever you like. With 50 sheets, this planner is set to last you throughout the year!
The Design Deck
Learn about graphic design while also having some fun! This deck of 52 standard playing cards has helpful design facts and information printed on each card. Turn your game of solitaire into a study session!
Miscellaneous
Art Pays Me Starter Kit
Canadian designer and creative Duane Jones is the man behind the brand Art Pays Me. This starter kit is a great way to let the world know that you believe in creativity and getting paid for it.
Aveda Comforting Tea
Whenever I have to wind down from a stressful day, this tea is what I need. The mix of licorice root, peppermint, basil, and sweet fennel is a soothing balm that will melt away the worries of the world. It's the same tea that Aveda serves in their spas worldwide, and I swear by it.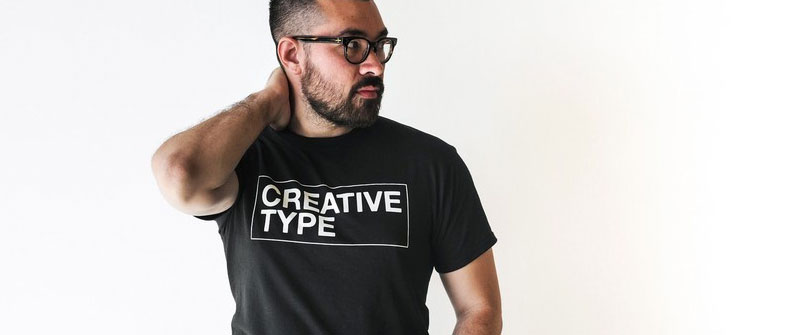 CREATIVE TYPE T-Shirt
Black t-shirt, white type, bold message. What else is there to say? Props to Aisha Densmore-Bey for creating a way to show the world who we are.
"Don't Touch My Hair" Pin
If you're a Black person, you've probably said it. If you're a music fan, you've heard Solange sing it. And if you're on Instagram, you've seen Lupita post about it. Now you can take this mantra with you into the world with this dope pin from Laci Jordan. LET 'EM KNOW!
K Pillow
A throw pillow is a great way to add an accent to your home or office. I like this K Pillow — K for Key in the CMYK color model — because it's small and bold. Like creator Antoine Thomas says, "keep it cute, keep it 100."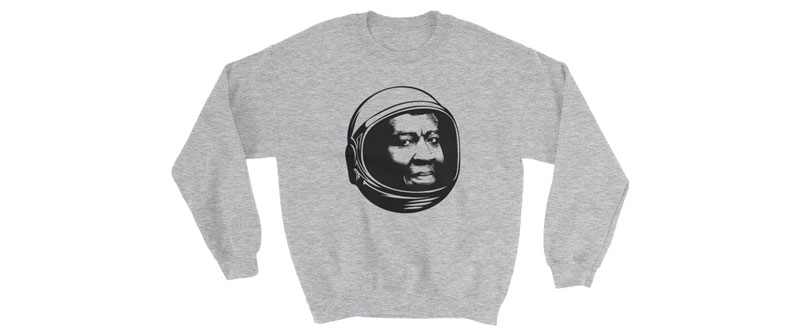 "Octavia" sweatshirt
Here's a fun fact: Octavia Butler, aside from being one of the best-known Black women in sci-fi, was the first sci-fi writer to receive the MacArthur Genius Grant! I love the design of this sweatshirt with mother Octavia's likeness in an astronaut's helmet. Pick one up in grey, black, or white!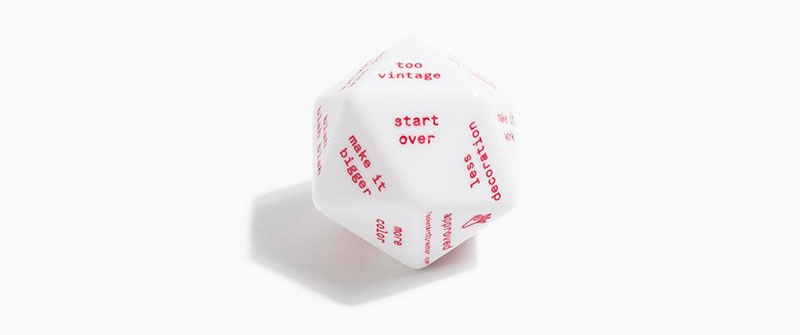 Pretend Store Pocket Art Director
Whether you work with clients or you're part of an in-house design team, sometimes you need a little direction to bust through that creative block. Just give this 20-sided die a roll and follow its concise and constructive advice.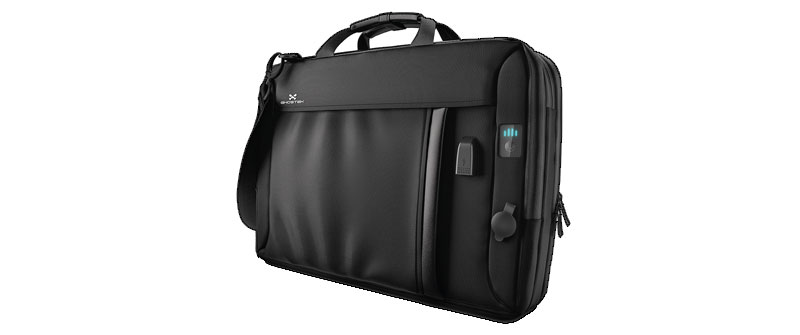 NRGmessenger Series Bag
If you're carrying around a laptop, a smartphone and a tablet, your bag needs to do more than just provide shelter for these important items. Ghostek has solved this problem with their NRGmessenger series bag. The bag includes a 16,000mAh battery, two internal USB ports, one external USB port, and an integrated LED power bar indicator to let you know how much juice the bag has. It's also water resistant to keep your things safe from any liquid damage.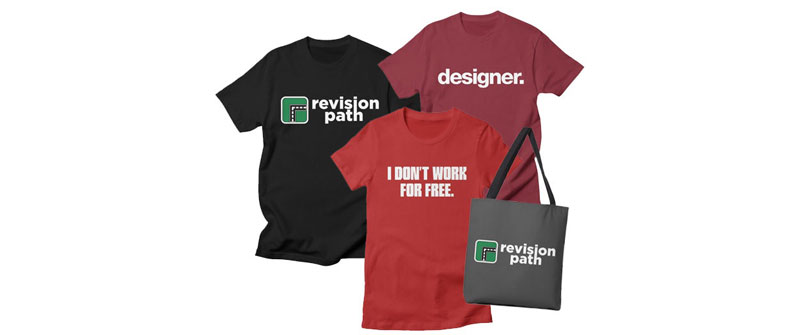 Something from the Revision Path store
Our store is going out of business soon, so this is a perfect time to grab these limited edition items before they're gone forever! Everything is 15% off until December 15, and there's free shipping for orders over $40.