Revision Path™ is an award-winning platform that showcases Black designers, artists, developers, and digital creatives from all over the world. Through weekly in-depth interviews on our podcast, you'll learn about their work, their goals, and what inspires them as creative individuals.
Aside from the podcast, Revision Path also includes our job board, our design anthology RECOGNIZE, and our sister site 28 Days of the Web.
Revision Path was created by Maurice Cherry, and officially launched on February 28, 2013. The first interview was published on March 23, 2013, and one month later, Revision Path switched to a weekly podcast format, with interviews publishing every Monday at 10am ET.
Milestones
28 Days of the Web began on February 1, 2014, almost a year before Revision Path's first anniversary.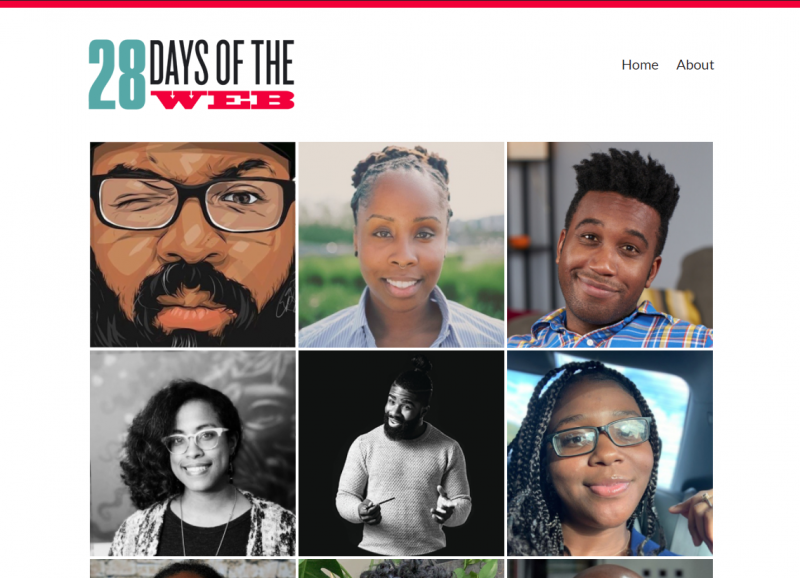 In September 2015, Revision Path launched its job board as a way for companies to recruit Black design and tech talent.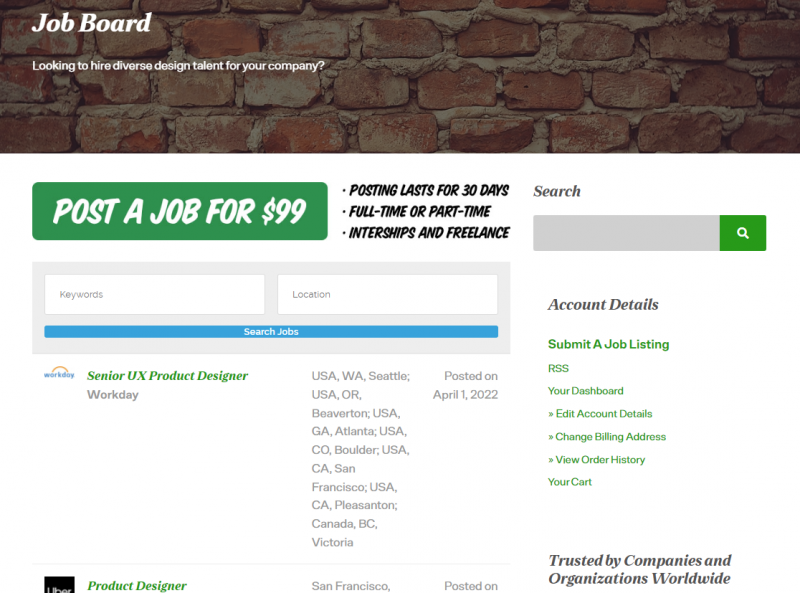 In December 2015, our podcast was named the Most Inspiring Design Podcast in the inaugural Creative Market Awards.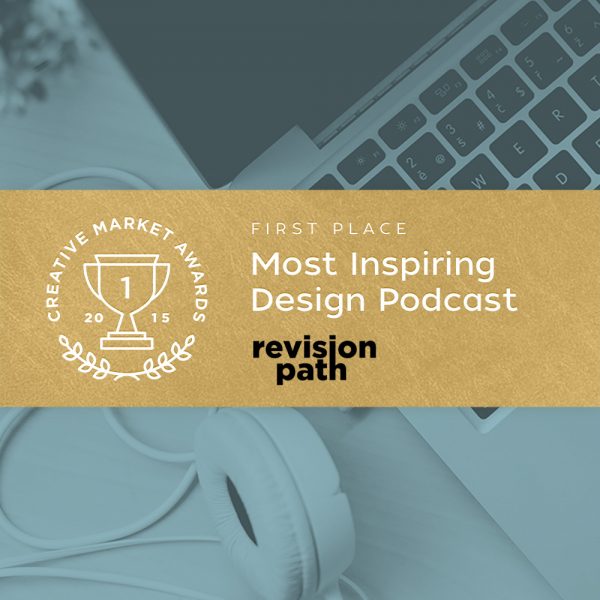 In May 2018, Revision Path's founder Maurice Cherry was awarded the Steven Heller Prize for Cultural Commentary from AIGA.
In January 2019. we launched RECOGNIZE, a design anthology that features essays and commentary from indigenous people and people of color — the next generation of emerging design voices. The first volume was generously supported by InVision.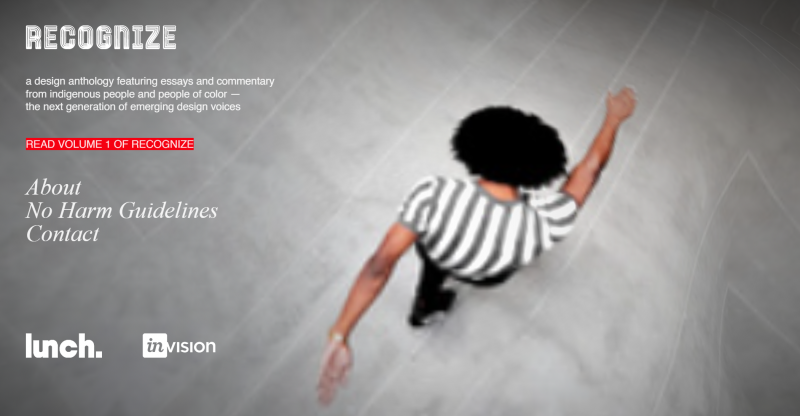 In June 2019, Revision Path celebrated their 300th podcast episode with a live event in New York City at The Greene Space at WNYC/WQXR.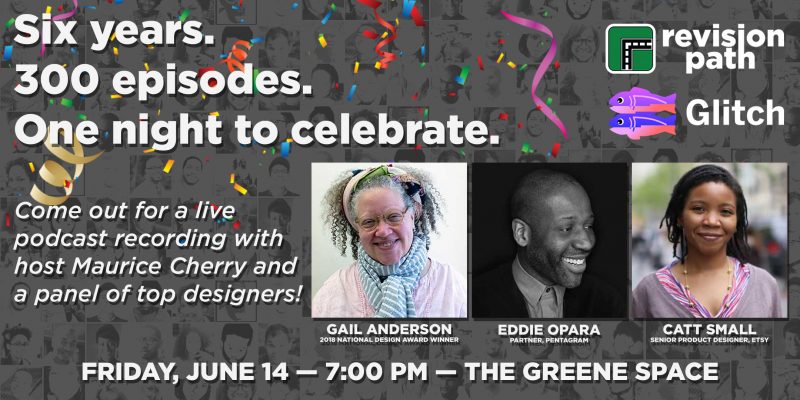 In July 2019, the Smithsonian's National Museum of African American History and Culture acquired a selection of Revision Path's podcast episodes for inclusion in their permanent archives. It is the first podcast to be added to the permanent collection. You can find the full collection in their archives here.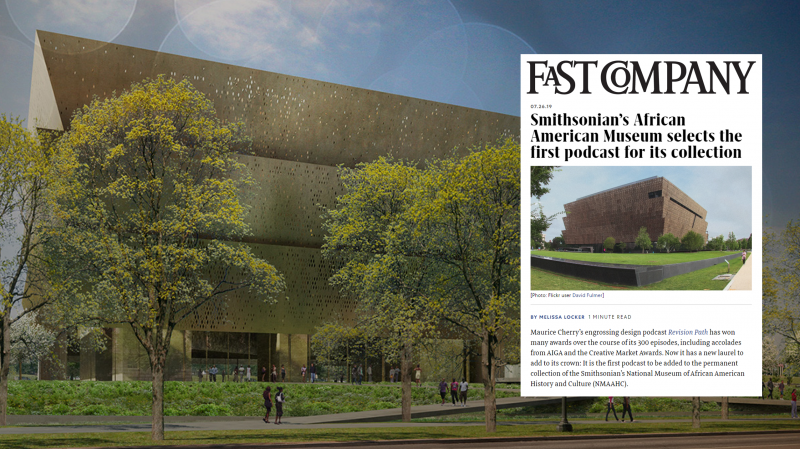 ---
Who's Behind Revision Path?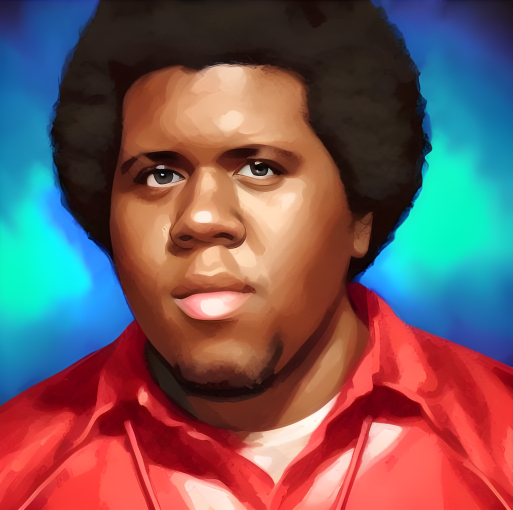 Maurice Cherry is the founder of Revision Path, and serves as the host of the podcast, the curator of 28 Days of the Web, and the managing editor of RECOGNIZE. Maurice is also the principal and creative director at Lunch, and the founder and chairman emeritus of the Black Weblog Awards.
Along with the aforementioned Steven Heller Prize, Maurice was named as one of GDUSA's "People to Watch" in 2018, was honored by Creative Loafing Atlanta in the fields of business and technology in their inaugural CL's Influentials Awards, and was included in The Root 100 for 2018 (#60), their annual list of the most influential African-Americans ages 25 to 45. He lives in Atlanta, GA.
Interested in hiring Maurice as a consultant or as a speaker for your company or event? Contact him here.
RJ Basilio is an international audio engineer and podcast editor from The Philippines.
RJ has been Revision Path's audio engineer and podcast editor since 2015.
Regine Gilbert is a UX designer, educator, and international public speaker with over a decade of experience working in the technology arena. She is the author of Inclusive Design for a Digital World: Designing with Accessibility in Mind.
Currently, she is a senior UX design consultant with the Gilbert Consulting Group, Inc. Regine has a strong belief in making the world a more accessible place—one that starts and ends with the user.  She started her career in design as a fashion designer, then quickly evolved into working in a corporate information technology setting before returning to the world of design. She is passionate about accessibility, design and technology.
Regine serves as one of our community admins on The Collective Discord.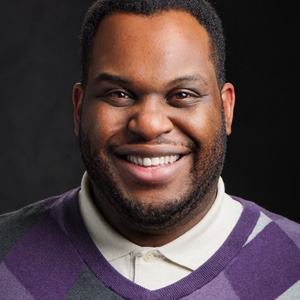 Jordan Green is a researcher and designer from San Francisco currently based in Seattle, WA. He works as a UX designer at Story 2 Designs.
Jordan serves as one of our community admins on The Collective Discord.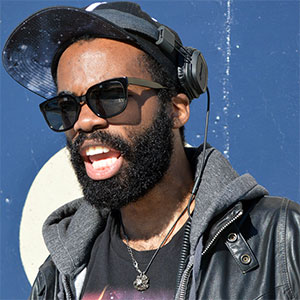 Paul Anthony Webb is a front-end web designer and developer. He likes making awesome things (for awesome people).
Paul serves as one of our community admins on The Collective Discord.
Frequently Asked Questions
Where is Revision Path based?
Revision Path is based in Atlanta, Georgia, but our team and contributors are all over the world.
Why did you create Revision Path?
Revision Path was created because the stories of Black designers and developers deserve to be shared and told. Revision Path exists as a platform for these creative individuals to shine.
How do you choose who to interview?
Deciding who to interview for Revision Path often involves looking at an individual's body of work and determining whether they would be good to talk to for the show based on those criteria and other non-design factors (age, geography, sexual orientation, etc.).
We do have a long ongoing list of potential guests, and we also get lots of suggestions from the tech and design communities at large.
Do you only interview designers?
While Black designers are Revision Path's primary focus, there have been all types of creatives and techies featured, including software developers, indie game developers, presentation specialists, UX developers, entrepreneurs, creative directors, art directors, illustrators, animators, and a lot more.
In August 2016, we decided to switch our focus more towards design in order to have a clearer editorial vision.
What goes into each interview?
The most time goes into scouting who to interview and seeing if they will agree to be on the show. Once they've agreed, the rest of the interview process is pretty simple.
Scheduling is done using Book Like A Boss, recording is done using Skype and MP3 Skype Recorder and Audacity, and editing is done using Auphonic, Adobe Audition CC and Audacity.
From there, the interview is published via Simplecast to Apple Podcasts, Spotify, Stitcher, Google Podcasts, and other podcast directories, as well as on Instagram, Twitter, and here on the website.
Who did your intro and outro music and voiceover?
For episodes 1-7, our intro and outro music was performed by MusicToSuit.
For episodes 8-24, our intro and outro music was performed by Shone15plus.
For episodes 25-49, our intro and outro music was performed by YellowSpeaker, with voiceover work by MusicManDre.
For episodes 50-99, our outro music is performed by jimmysquare.
For episodes 100 to now, our outro music is performed by YellowSpeaker with occasional selections from Chillhop Music and Chilled Cow.
How can people support Revision Path?
You can follow us and chat us up on Instagram and Twitter, and subscribe, rate, and review the podcast on Amazon Music, Apple Podcasts, or Spotify! This really really helps spread the word about Revision Path and the interviews.
And if you'd like to support Revision Path financially, you can donate via PayPal! This includes one-time and monthly donations of any amount. Every single cent goes towards the marketing, operations, and production of Revision Path.
---
Revision Path is a registered trademark of Lunch LLC.

All work on Revision Path is licensed under a Creative Commons Attribution-NonCommercial-NoDerivatives 4.0 International License.
ISSN 2771-5175