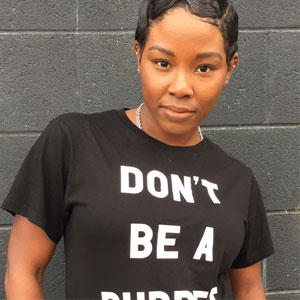 There's few designers out there that can match Laci Jordan's unique mix of talent, energy, and hustle. This Los Angeles-based creative director and multidisciplinary designer is killing the game with her work, and I'm honored to get a chance to share this conversation with you all.
We started off looking at the design scene in LA, talked about design awards, her time growing up in Alabama, and how a short stint with the FBI fueled her passion for design. I truly feel like Laci is at a point where her career is about to skyrocket, and I'm so excited to talk with her. Enjoy!
---

---
Revision Path is sponsored by Facebook Design. No one designs at scale quite like Facebook does, and that scale is only matched by their commitment to giving back to the design community.
Revision Path is brought to you by MailChimp. Huge thanks to them for their support of the show! Visit them today and say thanks!