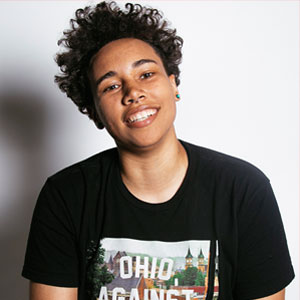 I've said before that our Slack community has some great people, and this week's guest is no exception to that. Meet Lauren Dorman: a software developer in Berlin with a background in design and a penchant for working on projects that deal with music and technology.
We started off discussing her current work with A Color Bright, and she explained how she made the move from the United States to Germany, how the process went, and how the two countries' perspectives on work and culture differ. Lauren also explains a bit about the design and tech scene in Berlin, how she balances work with her side projects, and her experiences being a Black expat in tech. Hearing Lauren speak about what motivated her to make such a big move is really inspiring. (And it's got me glancing at my passport!)
---

---
Revision Path is sponsored by Facebook Design. No one designs at scale quite like Facebook does, and that scale is only matched by their commitment to giving back to the design community.
Revision Path is brought to you by MailChimp. Huge thanks to them for their support of the show! Visit them today and say thanks!