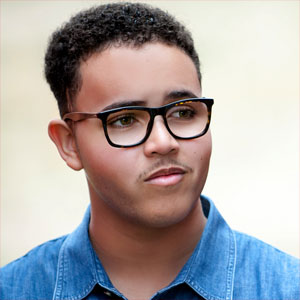 We're wrapping up our two-part series with a conversation with the extremely talented Tré Seals. His specialties lie in branding and illustration, but Tré is also a fantastic typographer.
The interview starts off with Tré describing how he got interested in design, and talks about his time at Stevenson University (where he learned from one our former guests, Andrea Pippins). Tré also talks about his company, Vocal Type Co., and we get into a discussion on typography and fonts as he talks about the project he'd most love to do one day. You're definitely going to want to keep an eye out for Tré Seals!
---

---
Revision Path is sponsored by Facebook Design. No one designs at scale quite like Facebook does, and that scale is only matched by their commitment to giving back to the design community.
Revision Path is brought to you by MailChimp. Huge thanks to them for their support of the show! Visit them today and say thanks!