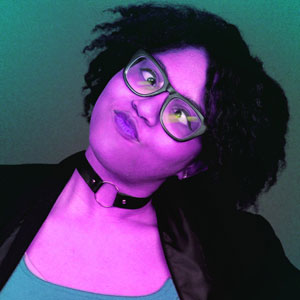 For the next two weeks, I'm looking at two talented young creatives in the DMV area. First up: animator Tynesha Foreman. When she described herself to me as someone "with a proclivity for the grotesque," I knew I had to look into her work and bring on the show!
Our conversation began by going into some of her current work at The Atlantic, and she talked about how she approaches new projects and where her love for animation began. Tynesha also spoke a bit about diversity in animation, some of her inspirations and influences, and where she wants to be career-wise in the next few years. Tynesha has such a unique and powerful visual style, so I think we'll definitely see more from her for years to come!
(Note: The audio quality is a little crunchy on this episode, but we cleaned it up as much as possible.)
---

---
Revision Path is sponsored by Facebook Design. No one designs at scale quite like Facebook does, and that scale is only matched by their commitment to giving back to the design community.
Revision Path is brought to you by MailChimp. Huge thanks to them for their support of the show! Visit them today and say thanks!