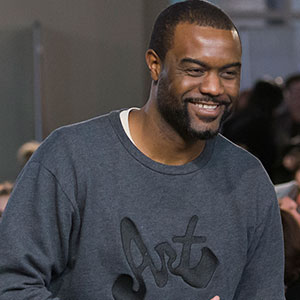 Duane Jones really breaks boundaries when it comes to design. While his main work is with information management, his passion for self-expression comes alive through his brand Art Pays Me. Duane is definitely one of the names you need to know in the Halifax design scene!
We started off talking about how Duane's frustration with the design industry took him in an unexpected direction with his career, and he breaks down the differences between art and design, his philosophies on both subjects, and what motivates him today as a creator. Once you know your worth and are intentional about your goals, nothing can stop you — and Duane is proof of that!
---
Did you like this episode? Get special behind-the-scenes access for just $5/month!
---
Revision Path is sponsored by Facebook Design. No one designs at scale quite like Facebook does, and that scale is only matched by their commitment to giving back to the design community.
Revision Path is brought to you by MailChimp. Huge thanks to them for their support of the show! Visit them today and say thanks!