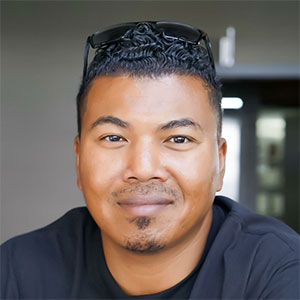 Dantley Davis has been a mainstay in the Silicon Valley tech and design community for almost 20 years. His work at PayPal, SAP, Yahoo!, Netflix, and Facebook have all led him to his current role as VP of design and research for one of the most well-known websites in the world — Twitter. So as you can imagine, I had a lot of questions to ask him, and Dantley was gracious enough to give some insight into what he does and on his perspective of the current tech and design industries.
Our wide-ranging conversation touched on a number of topics, but first, Dantley talked a bit about the behind-the-scenes work that goes on at Twitter, including the team he leads, diversity and inclusion efforts, how decisions are made at Twitter (such as their latest redesign), and yes…even Black Twitter. Dantley also shared his story of growing up as a military brat, learning to code and landing in San Francisco during the Browser Wars, and spoke on how he stays authentic to himself after being in Silicon Valley for decades. Dantley Davis is a true design leader, and even if you haven't heard of him before this week's interview, chances are that you have experienced his work in some small way. He is truly a pioneer in this digital age!
---
Revision Path is a Glitch Media Network podcast, and is produced by Maurice Cherry and edited by Brittani Brown. 
---