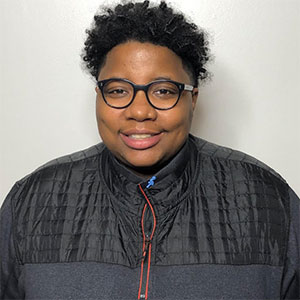 As an engineering manager at Abstract, Dee Tuck juggles a lot. But whether it's overseeing teams or recruiting and retaining talent, Dee makes sure that diversity and inclusion are a crucial element of her work from day to day. That's where we began our conversation, but wait…there's more!
Dee talked about her time attending the illustrious Tuskegee University, gave insight on where her strong sense of ambition stems from, and talked about the importance of bringing your whole self to work. According to Dee, the journey isn't always easy, but the payoff is definitely worth it!
---
Facebook Design is a proud sponsor of Revision Path. The Facebook Design community is designing for human needs at unprecedented scale. Across Facebook's family of apps and new product platforms, multi-disciplinary teams come together to create, build and shape communication experiences in service of the essential, universal human need for connection. To learn more, please visit facebook.design.
This episode is brought to you by Abstract: design workflow management for modern design teams.
Spend less time searching for design files and tracking down feedback, and spend more time focusing on innovation and collaboration.
Like Glitch, but for designers, Abstract is your team's version-controlled source of truth for design work. With Abstract, you can version design files, present work, request reviews, collect feedback, and give developers direct access to all specs—all from one place.
Sign your team up for a free, 30-day trial today by heading over to www.abstract.com.
---
Revision Path is a Glitch Media Network podcast, and is produced by Maurice Cherry and edited by Brittani Brown. 
---