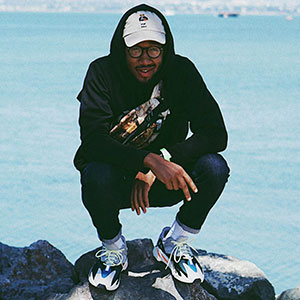 Jamil Bonnick isn't just an experienced product designer with a keen eye for design, but he's also a storyteller. While we discussed his background and career journey, and his new job at Etsy, our conversation was so much more! Our chat spanned a number of interesting and surprising topics from design all the way to Eastern philosophy and to effective business strategy. He truly is a renaissance man and his vast knowledge shines through during this conversation.
---

This episode is sponsored by Sappi North America's Ideas that Matter program. Sappi, a maker of high-quality printing, packaging and release papers as well as dissolving wood pulp, is now celebrating the 20th year of this unique grant competition.
Since it began, the program has given more than $13 million in grants, and supported more than 500 projects to benefit social causes. Ideas That Matter has also worked with amazing designers, many of whom we've also featured on Revision Path including; De Nichols, Rich Hollant, Dori Tunstall, Silas Munro, Jacinda Walker, Maurice Woods, Bobby Martin Jr., and Antionette Carroll (who will be a judge this year).
If you are a designer who cares about social issues — whether you're a professional designer, a student, or a design team — the 2019 deadline to apply for a grant in this program is July 19.
To learn more, visit sappi.com/ideas-that-matter.
---
This episode is brought to you by Abstract: design workflow management for modern design teams.
Spend less time searching for design files and tracking down feedback, and spend more time focusing on innovation and collaboration.
Like Glitch, but for designers, Abstract is your team's version-controlled source of truth for design work. With Abstract, you can version design files, present work, request reviews, collect feedback, and give developers direct access to all specs—all from one place.
Sign your team up for a free, 30-day trial today by heading over to www.abstract.com.
---
Revision Path is a Glitch Media Network podcast, and is produced by Deanna Testa and edited by Brittani Brown. 
---