2016 was another fantastic year for Revision Path! We brought on Facebook Design as a sponsor, launched our job board, opened up our super active Slack community, and hosted some community AMA chats!
So we're saying goodbye to this year by pulling together our ten most popular interviews here on Revision Path based on listens, downloads, page views, social sharing, and overall web traffic. Check them out and see if your favorite interview made the list!
#10: Harrison Wheeler
"Regardless of your dreams, don't let anyone stop you." When Harrison Wheeler, told me this before our interview, I knew that we were going to have a good conversation on our hands. Harrison is the design manager at Base, a customer relationship management tool used by entrepreneurs to help track clients and set up a sales process so your business runs more efficiently.

We started off by going through a typical day for Harrison, and he shared what he thinks makes someone a good design manager. From there, he talked about how he first got involved in design, his entrepreneurial days at the University of Iowa, and we talked a bit about diversity in design as it relates to hiring. (And he is hiring!) Harrison really had a lot of great information to share, and I think anyone interested in more about product design or design management should definitely give this episode a listen. Thanks to Ron Bronson for the introduction!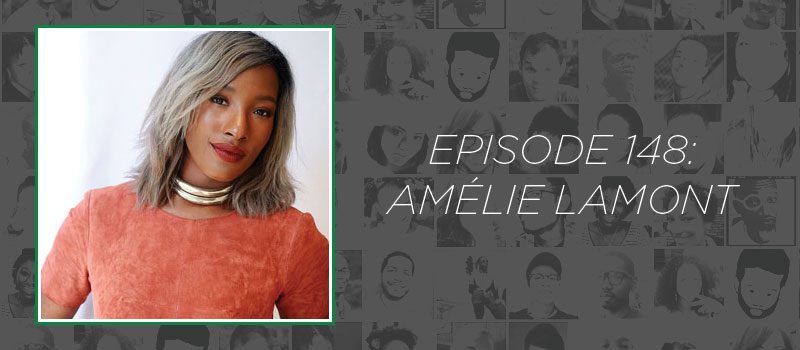 #9: Amélie Lamont
Our Slack community is filled with talented designers and technologists, and that's where I first met Amélie Lamont. Amélie is a product designer in New York City who is one-third of the team behind Good for PoC, a directory of tech companies which are inclusive and safe for people of color.

Our conversation began with Amélie talking about the inspiration behind Good for PoC, and how the site has been received by the community. From there we talked about "Not a Black Chair", her account of discrimination, sexism and racism at Squarespace. We also discussed Amélie's past work as a certified health and wellness coach, and she shared what she does for self care, what attracts her to mentorship, and how she's pursuing her career goal of being a design anthropologist. I love that Amélie is so outspoken, so I hope her work inspires you to speak up as well!
#8: Kingsley Harris
If you've been listening to the show for the past few months, you've heard me doing short interviews with designers at Facebook. This week, I'm really glad to have the chance to interview one at length — Kingsley Harris.

Our conversation started off with Kingsley talking about what he does at Facebook, and then we spoke about how he got into design, his early days at social networking pioneer BlackPlanet, and talked about how we can get the next generation interested in design. Kingsley might not be the typical product designer, but it's his mix of experiences and perspectives that make him stand out!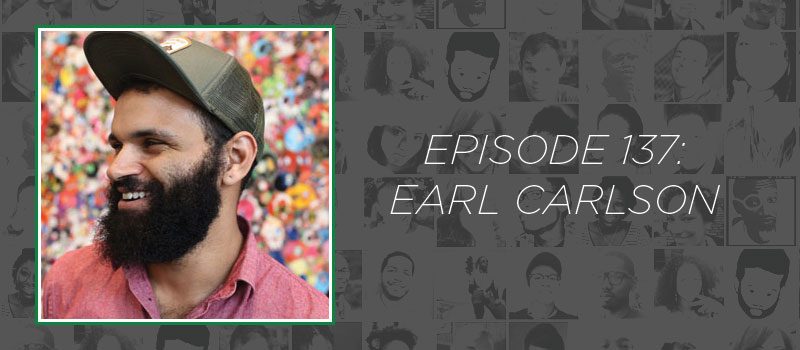 #7: Earl Carlson
We're back to New York City this week — Brooklyn, to be exact — and talking with Digital Ocean product designer Earl Carlson. Earl is proof that you can move around and try different things as long as you have the drive to succeed.

We started off talking about Earl's college days at the University of Michigan, and then Earl guided me through where his design skills have taken him — New Orleans and San Francisco. We also talked about some of the work he's doing at Digital Ocean, his great posts on design on Medium, as well as some of the people who keep him motivated and inspired to succeed. Earl is really about helping the next generation of designers, so make sure you keep an eye out for him in a city near you!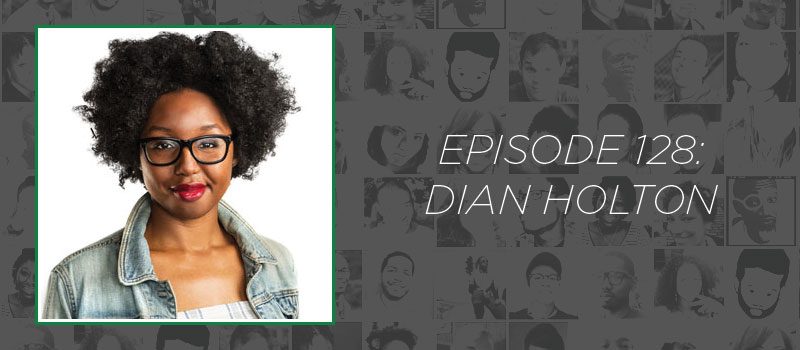 #6: Dian Holton
Dian Holton is a design superhero! By day, she's an editorial art director at AARP. But by night, she's installing window displays, dressing mannequins, and creating magic for the GAP through the nation's capital. Did I mention that she's also on the board of Washington DC's AIGA chapter and she's on AIGA's national Diversity and Inclusion Task Force? She does it all!

Our conversation started off with a look into her day job, and from there we talked about DC's design scene, her love for volunteering, and how she managed to get so much done in the name of design. Dian was recently named by Graphic Design USA as one of 2016's "People to Watch", and it's easy to see why!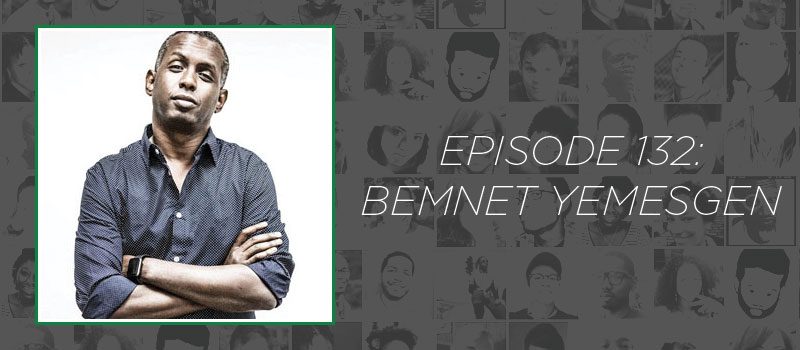 #5: Bemnet Yemesgen
Bemnet Yemesgen wears a lot of different hats — creative director, photographer, strategist — but if you're looking for a title that describes his work, "creator" is the one.

We talked about his early years growing up in Addis Ababa, moving to the U.S. for college, and his current work in our nation's capital. We also spent some time talking about how his faith impacts his design work, along with why he loves learning by going to conferences. Bemnet's main goals are to inspire, educate, and connect, and I think you'll find yourself relating to him on all three points. Thanks to Dian Holton for the introduction!
#4: Antoinette Smith
We've talked about coding bootcamps several times here on Revision Path, so I thought it would be a fantastic idea to talk with someone who teaches them! Meet Antoinette Smith, an instructor and software engineer with Prime Digital Academy.

We started off with an overview of Prime Digital Academy and what Antoinette teaches, and from there we talked about the effectiveness of coding bootcamps for employers and Antoinette's love for databases. We also spent some time talking about the local Twin Cities tech scene, her journey as a software engineer, and the one dream project she would love to build. Thank you Antoinette for helping teach the next generation of programmers!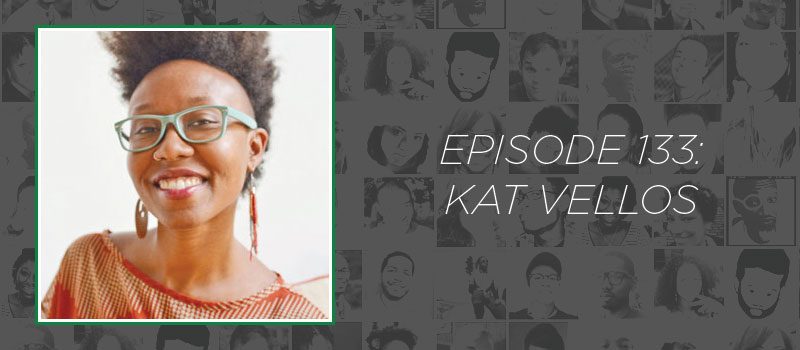 #3: Kat Vellos
March is ending with a great interview with product designer Kat Vellos. Kat's unique approach to user experience design comes from her past work in visual design, education, and facilitation. Very cool!

We talked about some of her current projects, including #EndSmallTalk and the popular Bay Area Black Designers meetup. We also discussed mentorship and how people can use design in their communities. Kat's curious and inquisitive nature, combined with her background, makes her a really thoughtful designer. I'm interested in seeing what else she does in the future!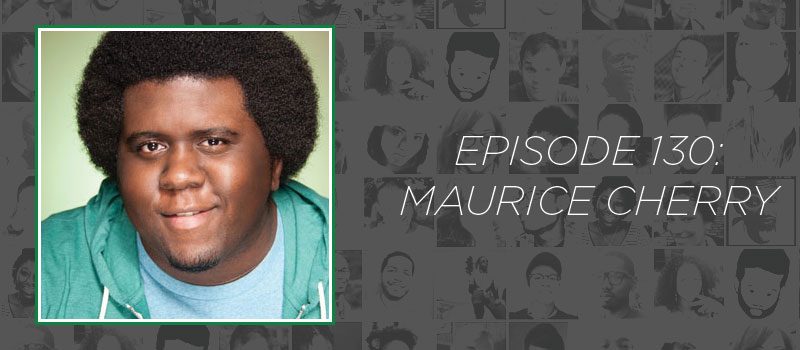 #2: Maurice Cherry
It's Revision Path's 3rd anniversary, and this week I'm the one in the hot seat! You've heard me interview dozens of Black designers and developers from around the world, and now you can learn more about me, how Revision Path got started, and how Revision Path has allowed me to make a bigger impact in the design community. You'll even learn about the one idea I'm most passionate about that I haven't released to the public!

A huge thanks to comedian and programmer Brandi Brown for interviewing me for this special episode!
#1: Andrea Pippins
Andrea Pippins claims many titles — educator, designer, author — but above all, she's an artist first. Andrea just finished her latest book Becoming Me, so this interview came right on time!

We began by talking about Andrea's journey as an author from her first book I My Hair to today. Andrea also shared what first got her involved in design, spoke about her time at art school at Temple University, touched on her work as a design educator (including her current position at MICA), and a whole lot more. This is an interview you'll definitely want to listen to again and again!
---
Thanks to all of you who have listened, subscribed, rated, reviewed, downloaded, and listened to Revision Path! Your support and participation is what keeps Revision Path alive. 2017 is going to be a great year, so let's do it!