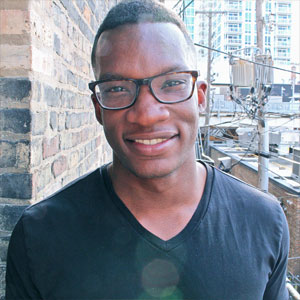 "Regardless of your dreams, don't let anyone stop you." When Harrison Wheeler, told me this before our interview, I knew that we were going to have a good conversation on our hands. Harrison is the design manager at Base, a customer relationship management tool used by entrepreneurs to help track clients and set up a sales process so your business runs more efficiently.
We started off by going through a typical day for Harrison, and he shared what he thinks makes someone a good design manager. From there, he talked about how he first got involved in design, his entrepreneurial days at the University of Iowa, and we talked a bit about diversity in design as it relates to hiring. (And he is hiring!) Harrison really had a lot of great information to share, and I think anyone interested in more about product design or design management should definitely give this episode a listen. Thanks to Ron Bronson for the introduction!
---

---
Revision Path is sponsored by Facebook Design. No one designs at scale quite like Facebook does, and that scale is only matched by their commitment to giving back to the design community.
Revision Path is brought to you by MailChimp. Huge thanks to them for their support of the show! Visit them today and say thanks!