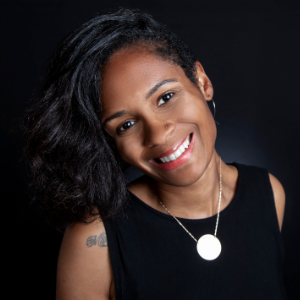 It's still pretty early in 2021, so if the year hasn't quite gotten off to a good start, then let this week's conversation with Lafiya Watson Ramirez be the permission you need to turn things around! Lafiya dabbles in several media — web, photography, augmented reality, mixed reality — and creates new projects for herself and for her clients through her company, Bad Chick Studios.
We talked about how she started her studio, and from there she shared the resources and programs she used to teach herself AR and XR. (Spoiler alert: a lot of these tools are free!) Lafiya also spoke on how her love for photography led her to web design and learning Flash, and how embracing becoming a generalist has changed her work and how she perceives herself as a creative.
Get a bit of inspiration from Lafiya and learn what you can!