It's time for Revision Path's annual audience survey! Give us your feedback on the podcast, and you could win a $250 Amazon.com gift card from us! Head over to
revisionpath.com/survey
today. The survey closes on May 31, 2020. Thank you!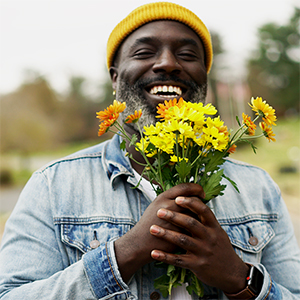 "Blackness is multifaceted." When Samuel Adaramola told me that before we started recording, I knew we were going to have a great conversation. Samuel is a talented multimedia creative, who most recently used his skills as a media producer on Bernie Sanders' presidential campaign. We talked a good bit about what it's like to work on a political campaign of that magnitude, how he first got involved, and how he worked to get the campaign's message out during this time of physical/social distancing.
Samuel also spoke on growing up in the USA and attending school, spoke on how journalism impacts his creative process, and gave me a peek into his visual storytelling process. Samuel's energy and drive really come through in this interview, so I hope you take a listen and get inspired!
Transcript
Full Transcript
Maurice Cherry:
All right, let's start the show. All right, so tell us who you are and what you do.
Samuel Adaramola:
Hi, my name is Samuel Adaramola. I am a multimedia professional currently working as a media producer for the Bernie Sanders 2020 presidential campaign.
Maurice Cherry:
What is a regular day like for you on the campaign? And I'm asking this considering for people that are listening, we're recording this on April 2nd. We are in the midst of this coronavirus outbreak. As much as that has impacted nearly every industry in every sector, I'm just curious, what's it like working on the campaign right now?
Samuel Adaramola:
Well, let me start by answering what it was like before the unfortunate pandemic. And yesterday made it a year since I've been in a campaign, and this is my first time working on a presidential campaign.
Samuel Adaramola:
And every day is different, and what we're trying to do in the campaign and what we're able to accomplish somewhat was, do everything internally in terms of our production, all of our design is in-house, all of our ads that we do on video and all of our social media videos was done in-house.
Samuel Adaramola:
So it's a constant churning of production, and this means that we have to put on multiple hats. We have to be producers, we have to be editors, we have to be filmmakers as well. So every day kind of brought something different.
Samuel Adaramola:
So sometimes it'll kind of give you a newsroom vibe where we meet regularly and try to determine what ideas do we have for today or this week based on certain policies that have been released or certain things that are in a new cycle. We want to meet regularly to determine what that is.
Samuel Adaramola:
And sometimes these ideas are short term, like quick turnarounds based on new cycles, and other times they are long form projects. If we want to go to a certain community and for example, I had the privilege and honor of going to North Carolina, Durham, North Carolina to McDougald Terrace, which is a public housing facility that was unfortunately been neglected. And as a result, the tenants there have been living in inhumane conditions.
Samuel Adaramola:
So finding stories like that or having those stories come our way where we will have to fly out to certain locations and do some location scoutings and set up interviews and things like that. So it really depends. But I would, it'll be most likely kind of like a newsroom setting where we're just meeting together and trying to figure out what's the best idea to put out there.
Samuel Adaramola:
And I'm part of the digital team and we would, this is comprised of film editors, graphic designers, the social media team as well. So we will just come together and kind of discuss different ideas.
Samuel Adaramola:
Now in the face of this pandemic, we have had to pivot like most people in America, and the world right now. We've had to pivot to a fully remote operation and we've tried to and what we've done and shout out to our team, we have kind of pivoted to focusing a live stream and doing content that way.
Samuel Adaramola:
But, however we have regular meetings online and we are coming together kind of keep that vibe to brainstorm ideas of how we can do it in the midst of this pandemic. One idea I wanted, I pitched in the middle of producing is, how does this pandemic exacerbate the disparities that exist in Black communities and low income communities?
Samuel Adaramola:
So I was able to reach out to some doctors who serve low income and Black communities and do a Skype or a Zoom call and have it recorded and conduct interviews that way.
Samuel Adaramola:
So I think you know this Maurice, and I'm sure your listeners do know this as well, it's like creativity really comes when there's constraint and I think right now, we are in a deep constraint where we are forced to kind of think outside the box and try to find ways to really get our messaging out there.
Maurice Cherry:
Yeah. How did you first get involved with the campaign? You've been there now for a year. That's a long time in a political campaign. I don't know if people that are listening really realize that, but given the intensity and the frequency of work that you have to do, a year is a long time.
Samuel Adaramola:
Yeah. A year is a long time and how I did get involved in the campaign was prior to joining the campaign, I was working as a multimedia specialist for Our Revolution, which is a nonprofit that came out of the Bernie Sanders 2016 campaign.
Samuel Adaramola:
I wasn't involved in the 2016 campaign. Honestly, I wasn't really, I wouldn't call myself a very politically active person, but I think that the opportunity came at a time. I was a freelancer prior to that and it came at a time where I was kind of, for lack of better words, fed up with the working on projects and doing things that I didn't really care for.
Samuel Adaramola:
I call myself an idealist, I believe in a better world and I wanted to work in that capacity. Use my creativity for good and this opportunity came as sheer luck, saw it online and applied and I was liked enough to be asked to join.
Samuel Adaramola:
Yeah. I was there for three years. Initially started as the lead designer there and we weren't doing any type of video production and anybody will tell you, the landscape of social media, you kind of want to be producing videos, whether it be short term or long term. And I saw it as an opportunity to kind of pitch that idea of hey, we should do videos.
Samuel Adaramola:
I have a little bit of a background in it. I minored in film in my undergrad at Towson University, so I was comfortable doing it and also did a little bit of video work while I was freelancing as well.
Samuel Adaramola:
So I pitched it, put up a budget of what it would cost to get all the gear and shout out to Senator Nina Turner, who's also a part of the Bernie campaign. But when she came into be the president of Our Revolution, she sat all the staff down one-on-one and one of the things that we talked about in my one-on-one with her was that it is my desire to kind of rebrand the campaign.
Samuel Adaramola:
And she gave me that opportunity and I was able to do that as the lead designer. This was before I switched roles, but I just wanted to kind of throw that out there as that being an experience that really allowed me to kind of flex my muscles a bit in a creative capacity and actually take on the task of rebranding of an organization.
Samuel Adaramola:
Since Our Revolution was so closely tied to Senator Sanders, it was kind of a no brainer that people who are involved in Our Revolution take on the opportunity to join the campaign. So it was just like an easy transition, and Senator Turner who was the president of Our Revolution, joined the campaign and we were given the opportunity to join the campaign as well.
Samuel Adaramola:
And that's how it happened. Luck being at the right place at the right time and rising to the occasion and stepping up to those opportunities.
Maurice Cherry:
Sounds like it's a little more than luck though. I mean you put in the work too.
Samuel Adaramola:
Yeah. I want to maintain humility here, but I definitely worked hard. Being in Our Revolution, which was a new organization and we were always trying to, as the term goes, we were always trying to build the plane while flying it. And I'm very proud of the work we were able to do there. And a lot of people who were part of Our Revolution are on the campaign currently and we're still doing great work.
Samuel Adaramola:
And it was kind of like we graduated college together and we all started the same job together because it was such an experience that, how can I say this, that constituted growth and being on a campaign allowed us to grow even further in our respective areas.
Samuel Adaramola:
I can speak for myself that joining the campaign as a media producing, producing some of these social media videos and being a part of some, creating some ads. I did some voiceover work for one ad, but just being a part of that process and kind of see how things that have been made in my year definitely allowed me to grow in my creative capacity.
Maurice Cherry:
I mean it sounds like you have the opportunity to involve yourself in a lot of different projects within the campaign. Like you just said, there's a little film, there's some voiceover, you're doing design work and for those who don't know, I mean I've mentioned this on the show before. I used to work in a campaign, not a presidential campaign. I want to be clear about that. That was a mayoral campaign.
Maurice Cherry:
So I at least understand to a degree the level of intensity that has to go into it. Of course, running for mayor and running for president are two entirely different things in terms of scope and scale and everything, but I know what it's like, like being in the campaign office. Late hours, everyone's working together. It's such a, it becomes a very tight knit group of people and you've all went through this experience together.
Maurice Cherry:
It's interesting, like even from past administrations. How you hear like say the Obama administration, you hear about people that are working together or they've partnered up with someone else who worked with the campaign or something like that.
Maurice Cherry:
Going through that kind of crucible of an experience, it does spark growth because there's just so much that's, it's a really like a microcosm almost of what it's like to work for a business or to run a business. There's so many different things you have to do.
Samuel Adaramola:
Absolutely. I would say that it does kind of feel like a startup. I do want to backtrack. I didn't do, or I haven't done much design work if at all during the campaign. My task was mainly video production, so that's where my lane was.
Samuel Adaramola:
But some of the designers who came from Our Revolution are the designers in the campaign and I'm able to collaborate with them with certain pieces and see what they're working on and put our heads together for creating dope content.
Samuel Adaramola:
But yeah, you're absolutely right. It is a microcosm, so to speak. You don't know how much you've grown until you sit and look back. And with my one year being yesterday, I'm like wow. I don't think I would have created this many videos or pushed myself this far. Some things that I was kind of a little apprehensive about doing initially, April 2019. I have no fears in doing that right now.
Samuel Adaramola:
So definitely appreciative of this experience and how grueling it is. I mean, I have no reference. I mean you've worked in a gubernatorial campaign and I had no prior campaign experience. So it's funny because a colleague who was at Our Revolution who didn't want to join the campaign, she had her experiences in campaign. She's like, my experience is enough.
Maurice Cherry:
I think that's one thing about campaigns. You either will only do it once or it's the only thing you will ever do.
Samuel Adaramola:
Oh yeah, and I haven't…
Maurice Cherry:
Or it's the only thing you will ever do.
Samuel Adaramola:
Oh yeah. I haven't done it at all, so I said, "Let me see what this is about, at least." I believe, and again, like I mentioned before, I'm an idealist. I believe in a better world. That's part of why I support Senator Sanders and have been a part of his network of policy and social change. Because, in him, what initially drew me to him, because I've never seen someone run for president who is a documented, I guess, activist for the civil rights movement. I'm referring to the picture of him getting arrested for protesting housing segregation in Chicago. Seeing that picture and be like, "Huh, he's running for president?" And knowing that he wasn't aware that that picture even existed. You know what they say that, show me who you are when nobody's looking? That's your true stuff, so that's why I've taken a liking to him so much initially and just grown to believing in equitable world for everybody. That's why I'm here and that's why I want to continue to fight.
Maurice Cherry:
When I worked with campaigns, it's funny you mentioned that about the point of reference. There was no point of reference when I did it either because I was working on the first set of municipal races after Obama got elected for his first term. Obama's first term, that team did so much around design and social media and getting the word out that was really unprecedented for-
Samuel Adaramola:
Absolutely.
Maurice Cherry:
… not even just a political campaign for president, but any type of campaign like that.
Samuel Adaramola:
Absolutely.
Maurice Cherry:
Those first sets of municipal races afterwards, I will tell you every politician that I spoke with wanted to copy that Obama playbook. They were like, "How do we get votes through social media? How can we do what Obama did? I'm trying to get some of that Obama magic." It's like, "Hire someone from Obama's team?" I don't know, but it was a lot of trial and error and at the time when I was working in the campaign, I mean, I had my own studio. I had just started actually my own studio in late 2008 after Obama got elected.
Samuel Adaramola:
Okay.
Maurice Cherry:
The first big client I had was the political campaign that I worked on, and so it was a lot to come up to speed with what they were trying to do and the message they were trying to get out. I mean, it was a totally … Now that I think about it, that was over 10 years ago. It was a totally different landscape. We had a MySpace page.
Samuel Adaramola:
Oh wow. That's a throwback.
Maurice Cherry:
We had a customized MySpace page. We had a Flickr page. We had a Meetup page. Twitter was around. We had Twitter. We had Facebook. We had LinkedIn, most of the big social media places that are out now was there. But we legit had a MySpace page. It seems like ages ago, but that was over 10 years ago. I'm curious because technology has continued to change since then, I would say most notably how much more people are using smartphones. There's a lot of push towards mobile, a lot more things going on mobile. I'm curious from your standpoint, how do you plan for mobile given that more people are used to receiving text messages and doing stuff with apps and things than they were, I'd say, even four years ago in 2016?
Samuel Adaramola:
Oh yeah. I mean, some things that I observed whether directly or indirectly played a part of during the time of the campaign is that our ground game is strong in terms of our organizing efforts and our fundraising efforts. One of the ways we prepared for mobile is we actually developed an app for mobile. This app, you can see all of the policies there. You can see some of the graphics that our design team has created. You could see some of the videos that pertain to some of the policies that we've created all on the app. Not only that, we've made it an engaging experience where people can sign people up to help register people to vote. If you have a network as friends, you could share all the videos and share all the graphics and stuff.
Samuel Adaramola:
That's something we definitely kept in mind. Like I mentioned, we did everything in-house. We had an in-house product team that developed the technology and the apps to create it, so that's definitely something we've always kept in mind. Even on the video sense is, we always create our videos to be optimized for a mobile experience. So we're cutting things in square. We're making sure that captions are always present and legible, so whether you have a disability or not or whether you just don't have the volume of your phone on, we want to make sure that people are able to see or at least read what the video is about. These are things that we've always kept in mind when we're constantly creating, whether it's something that is as direct as having an app created or in the way we create videos and create content.
Maurice Cherry:
Do you have to do any internationalization, because just given the coalition of people that you're trying to reach as a president, I'm wondering if you have to do a lot of translation or things of that-
Samuel Adaramola:
Oh yeah.
Maurice Cherry:
… nature too. Yeah.
Samuel Adaramola:
Absolutely. I think one of the things that we started to do was we started to translate all of our graphics to several languages; Spanish, Arabic, a slew of others, where we started to have that in mind. With our videos as well, we will always do Spanish translations, especially if it's a video that pertain to a specific policy or issue that affected that community. That's always something that we kept in mind, and I'm proud to say that we did a pretty good job with it, especially on the graphic side.
Maurice Cherry:
How do you end up reaching supporters or voters who are probably not traditionally online in like this current pandemic climate we're in right now?
Samuel Adaramola:
Yeah. I mean, one of the ways we did it, and I guess pre-pandemic is that we had a lot of volunteers who would make calls. That was probably one of our largest efforts in organizing. We made millions and millions of calls to organize people to vote or volunteer or get active in this political campaign. Again, going back to the app, the app was like a device that is used for you to go out and talk to people and engage with people and share what you're seeing and share why you support the campaign. Those are the little ways that we attempted to reach people who aren't online.
Maurice Cherry:
Okay. So the app then I guess has talking points, you are able to use that almost as a guide to talk-
Samuel Adaramola:
Absolutely.
Maurice Cherry:
… to the other folks that aren't online. Okay.
Samuel Adaramola:
Yeah.
Maurice Cherry:
All right. Now, you're working in media, you're a media producer, as you know, and as I'm sure our audience knows, between 2016 and now we have seen a proliferation of, what's the best way to call it? Can I call it the smear campaign? I don't know. But we've seen this proliferation of "fake news" and distrust in the media and we've seen lots of altered media, whether it's Photoshopped images or even deep fake videos and stuff like that. What are your thoughts on the challenges of truth and veracity and media when it relates to that sort of stuff? With the public service sector because, I mean, now we see social media sites, like Facebook and Twitter, trying to fight those kind of claims of misinformation. How does that stuff work in a campaign?
Samuel Adaramola:
I mean, fortunately, we haven't had to deal with deep fakes of Senator Sanders out there. I think the onus is on people to be as media literate as possible. I think we can't only rely on big social media companies, Twitter or Facebook or what have you, to take it upon themselves to do it. I mean, they should do it, absolutely, but we also have to make sure that we are as media literate as possible. Having the ability to identify a deep fake or to question and to evaluate and analyze the content that we're consuming. But that's a tall task, honestly, because as human beings we're just predisposed to do what's easiest and most convenient. And so, I think as in the campaign, I'm not sure how it manifests itself, but I think what we try to keep in mind is that we, to the best of our abilities, are sourcing material and sourcing facts. We constantly cross-reference with our policy team to make sure that everything that we are using and putting out is legitimate.
Samuel Adaramola:
I think that's part of the process of tackling the misinformation. I think if we have presidential candidates running, that should be something that is constantly at a top of mind, just making sure that they're not falling victim to these false claims and false facts that we see online. Hopefully, in the future, and I think we're not too far away from this is, in future presidential campaigns that there are platforms, specific things that deal with disinformation and fake news, for lack of a better word. Because it's been abundantly clear, like you mentioned, since 2016 that facts and reality is being under attack. Journalistic institutes are being under attack, so I think it's something that we do need a leader with a vision to fully understand that, "Hey, these places, at least some of these sources, are our friends. Their job is to inform the public in a true manner." So yeah.
Maurice Cherry:
Before we started recording, you asked me how I found out about you.
Samuel Adaramola:
Oh yeah.
Maurice Cherry:
And so, I said I was going to wait till we got on the show before I mentioned this. Last year in September, which seems like 20 years ago at this point, just to be hones with you. It was like late September last year. I will tell the story. I was on Twitter under the Revision Path handle and I asked, "Are there any black designers or developers on any of the campaigns of the current candidates running to become the next U.S. president from either party? If this is you, let us know." Because I was like, we're going into January, 2020. I want to be able to talk to some black creatives that are on these individual staffs. I mean, September 2019, there were like 30 people running. It was like a bingo card on the Democratic side.
Samuel Adaramola:
Oh yeah.
Maurice Cherry:
There was a ton of folks that were running, and so I was like, I reached out to every candidate multiple times or the candidate's campaigns at least, reached out multiple times and we heard back from only one campaign. It wasn't Bernie, I'm just going to be honest with you.
Samuel Adaramola:
Okay.
Maurice Cherry:
It was Beto O'Rourke. We heard back from Beto O'Rourke's campaign and he was like, "Oh yeah, we'll pass it on to the team." Other than that, I couldn't find anyone. And so, I said, "Well, let me just go on LinkedIn and just start searching for designer with the candidates name." And so, I'm doing that for all of the … Had a spreadsheet, doing it for all the candidates. The only one, the only person I found was you with the Sanders campaign. This was back in September of 2019 when I said there were a lot of people running on both parties. That's how I found out about you.
Samuel Adaramola:
Well, all right.
Maurice Cherry:
I say that to lead into my next question though. What is it like for you being a black creative working in politics with progressive organizations?
Samuel Adaramola:
I'm not the only one, fortunately, in the Bernie Sanders campaign. As far as the black creatives go, on my team in the videos, is a talented motion graphics designer. Her name is Bria, she's on the team. A young black lady. There's another on the design team, her name is Laura as well. There's also Chris and [Sumarias 00:12:09]. We're represented within the Bernie Sanders campaign in terms of black creatives. But as far as what it's like to be a creative on the campaign, honestly I would say it's like any other job but my more intense and a lot more is on the line. But, obviously, we are privileged in a sense to be there and serve as a voice to our communities. All black people aren't the same, but when you have representation even from the top on down, it's very important because it allows you to voice your opinion and perspectives that may not have been considered or of thought of before.
Samuel Adaramola:
So as it relates to what I've been doing on the campaign is that, when I am thinking of a video idea or creating some work in whatever capacity, I'm always thinking about, "Okay, how does this affect my community, black community and the black immigrant community too. Because I'm a first-generation Nigerian American, so I'm always thinking of these things in this way. How I create and how I birth ideas always has that frame of reference. I'm fortunate that there hasn't been a lot of hurdles for me to be able to voice my ideas and my opinions and they have always been met with respect and consideration, so there isn't really anything I could point to that's much different from what anybody else would experience.
Maurice Cherry:
Now you mentioned being first-generation. Where did you grow up?
Samuel Adaramola:
I was born in Lagos, Nigeria, and was immigrated to America when I was two, so I was basically raised in America. But I was undocumented all of my life. Well, most of my adult life too. So I've been raised as American as Apple pies, people say, but not having documentation until I graduated from undergrad. So a lot of my time in America was living in the shadows, not really getting the opportunities that one would normally get as a citizen of the country. So yeah, it was particularly difficult. That's how I actually got to becoming a designer. I've always had an interest in being creative. In high school and even middle school I would like … It's funny when I think about this, I had a head start in creating for a political campaign because one of my best friends in elementary school ran for student president. I drew his campaign posters and I would always draw on clothing with fabric paint and I developed an affinity for creating. I didn't find out my undocumented status until I was-
Samuel Adaramola:
Oh, I didn't find out my undocumented status until I was graduating high school and wanted to go to college, but I didn't have a social security number and I didn't find out until I was applying. That's how my world got flipped, turned upside down: not to quote Fresh Prince.
Samuel Adaramola:
But I was still able to go to school undergrad because of two things. One, my late mother, who was a permanent resident and she was on disability at the time, she was giving me some of her disability checks to go towards paying tuition. I'm not saying it like it was a lot, but it meant a lot to her because it was her only source of income. But I was taxed of doing is completing the rest of it and I did that with a group of my friends.
Samuel Adaramola:
I was deejaying in college and we would throw parties and one of my friends, he made a flyer for one of our first parties that we were going to go to throw, and it looked like something that came out of Coral Paint. It was just a terrible looking flyer. And I knew, like I mentioned, I was creative up to that point and I just knew I had a taste of what looked good and what didn't. And literally, when I saw him do the flyer, I was like, "Nah, we could do better than this." I went in our school library and I looked at YouTube tutorials of how to make flyers in Photoshop and nine hours later I had a Halloween party flyer that I was really proud of and stuck with it. That morphed into figuring out how to make logos and figuring out how to create different brand assets. I just hacked my way into learning design.
Samuel Adaramola:
When I graduated, because I got my undergrad in mass communications with a concentration in advertising and public relations, I graduated college without a portfolio like somebody who would have traditionally gone to school for design. But I had a portfolio of several party flyers and some logos that I made for student body organizations, so I thought I had a little something. I thought I was working with something. You couldn't tell me nothing back then, but then you get humbled when you apply for jobs and you're like, "Oh, so that's what real design looks like."
Samuel Adaramola:
But I eventually ended up working at an advertising agency in DC and my role wasn't designed. My role wasn't digital, my role was being a digital producer for the social media department. That's just basically someone who project manages different projects for different clients. What that enabled me to discover was the process of creating with multiple creatives. Got to work with developers. I got to work with other designers. I got to work with copywriters. And I got to be someone who was tasked with managing the resources and the billable hours for everyone who was working on a specific client project.
Samuel Adaramola:
So, being able to sit in their room and meet with clients and have the ideation process of what they seek and desire, and actually see it through fruition by observing the creatives on the team there, it opened my eyes to, "Okay, I know I was doing all this stuff, making party flyers and doing all this knockoff stuff, but I'm in a room with people who have gone to school and did this stuff and super talented." I knew then that, "Okay, I didn't want to be the project manager of this stuff, I actually wanted to create. I wanted to be a designer." There was only a few black people there at the time. Maybe still is, who knows? But it was myself and I think one other person. But the person that I want to bring up, her name is Kim Williams.
Samuel Adaramola:
I bring her up because she gave me the opportunity to go for it. I remember one day I came into work and she pulled me aside. We went into the room and she was like, "Hey, I noticed that you don't seem like yourself or something slacking. What's going on? There's not too many black people here and I just want to make sure that we are holding each other up and doing what we can do to survive here." I just opened up to her and said, "Hey Kim, I want to do what you're doing." She was the art director there at the time. I said, "I want to design. I want to be a part of the producing this creative stuff." She said, "Then why don't you do it?" And I was like, "Huh. I can, right?" But she was like, "You can do this. You can really do this. I have books. I have stuff that I can give you. You can just dedicate your time to learning this stuff and being creative and you can find yourself doing this work." She bought me a Wacom tablet-
Maurice Cherry:
Wow!
Samuel Adaramola:
And she gave me some books and she just patted me on the back and sent me on my way. And I was like, "Wow!" And to this day, I can't talk to anybody without mentioning her because that put me in a trajectory of where I am today. If I did not have that conversation with her, if she did not pull me aside as have that, "Come to Jesus black person to black person conversation," I wouldn't be here speaking with you right now and my career to that conversation and I appreciate her wisdom back then.
Samuel Adaramola:
So, I ended up leaving because of personal reasons that I had with my family, but I worked part-time at a nonprofit organization and then a dedicated the rest of my time to going ham with designing and figuring it out, taking on freelance gigs here and there just to get better. As a result, the portfolio I was able to put together from that time was what landed me at Our Revolution and being at Our Revolution is what landed me at being a part of a presidential campaign.
Maurice Cherry:
Wow.
Samuel Adaramola:
So yeah.
Maurice Cherry:
That's quite a path.
Samuel Adaramola:
Yeah, it is.
Maurice Cherry:
You mentioned Kim Williams, you were at Ogilvy when this happened, right?
Samuel Adaramola:
Yeah.
Maurice Cherry:
I think we've had that same Kim Williams on the show. She for a while was design director at Indeed?
Samuel Adaramola:
Yeah, she was.
Maurice Cherry:
Yeah! We had Kim on the show last year. Look at that, small world.
Samuel Adaramola:
Small world, big world.
Maurice Cherry:
Small world.
Maurice Cherry:
Was your family supportive of you going into this creative route? I can only imagine first-generation, they want you to go into something that's more lucrative and more secure.
Samuel Adaramola:
Yeah, absolutely. I'm blessed because my parents were… My dad is a hippie, right?
Maurice Cherry:
Okay.
Samuel Adaramola:
I call him a Nigerian hippie because he's traditional. He's a traditional patriarchy type of figurehead, but he's also into meditation and juicing and metaphysical stuff. He's not your typical Nigerian man. I think for some immigrants, their experience are different. I think some people come in here with the idea of I'm coming to America to be the best XYZ. Other people say, "I'm coming to America to survive." So, my parents were the survivors, right?
Maurice Cherry:
Mm-hmm (affirmative).
Samuel Adaramola:
My dad had many odd jobs. He was an ice-cream man at one point. He was an insurance salesman. He was a taxi driver. He was everything. So, his idea of success wasn't really tied to being a doctor or a lawyer or engineer, which is what the stereotypical expectation is of a black immigrant child. His idea was just being happy. My mother, on the other hand, she was just more or less the same, just the idea of being happy.
Samuel Adaramola:
When I was in elementary school and in high school drawing on shirts and ruining my clothes and making new clothes out of old clothes, my mother says, "Yo, this looks good. Can you write some Bible scriptures on the shirt for me?" So they've been supportive in that sense. And I think because of… Another thing is that some people come to America with the understanding of how to navigate the immigration system and other people don't because they're just on survival mode. Again, my parents were under survival mode and that, unfortunately and somewhat fortunately, resulted in me being undocumented for most of my life. So, I don't think my parents quite had time to worry about what I'm going to do with my life, but they always made sure that they provided for me.
Samuel Adaramola:
I always felt like I was a good kid. I knew I wanted to be creative or do something in some creative capacity, but I think I am a product of my environment. So having relatives and friends who belong to the black immigrant community and seeing that most people are in those traditional doctor, lawyer, engineer paths because of what their parents want for them, you do find that quite often. I do feel, at an earlier point in my life, felt pressured to fall in line. At one point I thought I was going to be an entertainment lawyer because that was my way of working in media and still having a respectable position. But I think what most immigrant parents and elders who come here, they just aren't educated on how lucrative some of these careers can be.
Samuel Adaramola:
They may not know that you're a developer or they may not know that you're a designer or a media producer. They're just not accustomed to it because all they know is that being a doctor is distinguishable and can earn you a high income. But also, somebody, even if it's a doctor, someone had to design the tools that they're using, somebody had to create the software that they're inputting their patient information in. These positions are very valuable and I think it just takes people like me and other people who are in similar career paths or those untraditional paths to educate them on that. I think some people are coming around to that now.
Maurice Cherry:
Yeah, well said, man. First of all, it's great to know that your parents were really supportive of you being behind it. But I feel like that's something that… and I've had hundreds of black designers on the show… I don't think this is unique to black designers. But I think it is unique probably to people of color that are going into a creative field, is that unless there's an example that they can see their parents or guardians can see of some type of financial success, then they're like, "Okay, I'm good with this." Because our parents grew up in a totally different environment, totally different.
Samuel Adaramola:
Absolutely.
Maurice Cherry:
They had to go through a lot more struggles than we had to and they sacrificed to make sure that our generation wouldn't have to have those sacrifices. And so, maybe being seen as going into a creative field like that, because they don't see examples of success, they probably think the opposite right off the bat. Like, "Oh, you're just going to be spray painting, airbrushing shirts at the fair," or something like that. You know?
Samuel Adaramola:
Right.
Maurice Cherry:
I see how that could turn into something much more… necessarily say much more lucrative, but that you can take that creative skill and use it in a number of different applications.
Samuel Adaramola:
Yeah, everybody's needed. I think everybody can't be a doctor. Everybody can't be a lawyer. Everybody can't be an engineer, but I think what you said is exactly right. I think when they have a hard time seeing the success of those untraditional paths, so it is like a trial by fire where you just got to do what you want until you just are successful and you're like, "Hey mom and dad, I did it." If you watch that Netflix movie Uncorked, it has that same feeling to it.
Maurice Cherry:
Don't ruin it for me because I haven't seen it yet.
Samuel Adaramola:
It's really good.
Maurice Cherry:
I do want to see it.
Samuel Adaramola:
You got to watch it.
Maurice Cherry:
I'm going to watch it. I'm going to watch it.
Samuel Adaramola:
That's also what I wanted to talk about, the dualities of the black identity. I think sometimes the black immigrants and black Americans or descendants of slaves were sometimes pitted against each other. And I think we can realize that we have similar experiences and we can learn to celebrate our differences, and that's all I want to do with my life.
Samuel Adaramola:
Being raised in America and just being an immigrant, I always felt like I'm not quite American enough, but I'm also not quite Nigerian enough, so I'm just in this little box. And I'm like, "But I experience both things," and I just wanted to mention that. It's good to share our stories and be able to celebrate each other, whether it be a creative pursuit or not. It's just good to know that we exist. I think our communities and the black community in general is that much better by having our stories told.
Maurice Cherry:
Yeah, absolutely. So later on you mentioned going to Twoson? Am I saying that right?
Samuel Adaramola:
Towson, yeah.
Maurice Cherry:
Towson. Sorry. I'm looking at it like, "Is it Towson?" Okay, no. So, you mentioned going to Towson for undergrad, but then later on you went to Syracuse and you got your Master's Degree in Communication and in Journalism. How does your journalism experience impact your design process?
Samuel Adaramola:
Well that…it's new. I only graduated last fall.
Maurice Cherry:
Okay.
Samuel Adaramola:
But in saying that is, I wanted to go to Syracuse and to do that program in particular to be a better storyteller. I think what my experience there has taught me is just how important it is to do your research right and to consider other things, like how data comes into play with how you tell your story, or how different technology and the media landscape changing can affect how you're telling a story, and thoroughly understanding media law will affect how you tell your story.
Samuel Adaramola:
So unfortunately, I haven't experienced enough in my current career that can inform what I do with my creative path. But I do, in going through the course and finishing it, it did open my eyes to just how deep storytelling can go, especially when you're creating from a journalistic landscape. Because a fun project I did during my master's was looking at the data of the black filmmakers, black directors, and black casting, looking at how they fared the last 30 years in terms of reaching the top 10 status. And how, although it may seem that we are represented in terms of the film industry, we are still having quite far some ways to go, especially with the fact that there has not been a female director who is black, who has reached top 10 highest grossing films. And there's only…
Samuel Adaramola:
10 highest grossing films, and there's only been one black filmmaker to do that, which was Ryan Coogler with Black Panther. So I think doing those projects, they helped me be curious about where are we now as a community and how much further do we have to go. As I think about projects and things that I want to do in the future, I know that having this education at Syracuse has given me a solid foundation in terms of understanding and learning how to navigate storytelling better in any aspects of creativity, whether it's a film or or creating different designs or developing a website.
Maurice Cherry:
So when it comes to the visual storytelling, where do you typically try to begin the story?>
Samuel Adaramola:
I'm trying to pull from my experience at the campaign. For me is understanding the issues that are affecting the community. And I want to pull this North Carolina video again as an example because it's probably one of the videos that I'm most proudest of that I was able to do in terms of visual storytelling. When I found out that this was what this community was going through, the first thing you want to do is research. And when you research it allows you to think of some pointed questions that you can ask the subject you're interviewing. And that's just the set up, because when you are going to film and interview someone, what they say could be completely different from what you expected. What you go in there thinking it's going to be, the story ends up being something completely different. You may experience this doing the podcast, but I think when you are able to have all those elements come together, your research, the questions and the interview and the response, and you're able to transcribe that and find a story, you can then find supplemental materials there. So I think it all begins with just doing enough research on the issue that you have at hand, and I think doing enough research, whether it's even a video or a design, can steadily inform which way you go about creating.
Maurice Cherry:
So you're in the DC area, you mentioned being in Silver Springs, Maryland, but in the DMV area, outside of the work you're doing with the campaign, what is the design scene or the creative scene like there for you?
Samuel Adaramola:
For me it's everybody's… I think DC is unsung, man. DC doesn't get the love that it should. It's a very, very creative town, a creative city, this DMV area, especially within the black community. I think people, if you go on IG, there is a sense of community. There is a sense of people actively creating. And this is another thing and I wanted to bring that up as it related to the conversation about career paths and what's distinguished and what isn't. You still find that people who are engineers, their side hustle is that they paint or that they bake cookies or that day design shoes or have a fashion brand and you find a lot of that in the DMV area, especially within the black community that they have.
Samuel Adaramola:
It's like they live a double life. They have their nine to five, I'm going to clock in and clock out at my engineer job. But as soon as they're out, they're out being creative and hustling and bustling. So I think you do find a lot of that in DC where people have that dual identity in terms of being a creative and being someone who's has, I guess, a distinguished career in engineering or so. And you also have like… I think me being here, this is a very rich African immigrant community, and being raised in that environment, I've always felt comfortable being around here and… From churches to little grocery shops to even now venues and clubs that are owned by Africans. You see that community also as well.
Maurice Cherry:
What keeps you motivated and inspired these days? These are some interesting times that we're in right now. You're also working for a political campaign, which is always full of ups and downs in the campaign. I don't care where you're at in terms of rankings or whatnot. What keeps you inspired, motivated these days?
Samuel Adaramola:
Oh man, it's tough these days, man. Things just seem so dreary and we don't see a way out right now, but I just look back at my past and the nature of how I got to this country and how I am able to be where I am now despite the obstacles that faced me with my immigration status or what have you. And I look at my father and my late mother and the things that they were able to do to provide for me with the little that they have. What keeps me inspired is knowing that I have the opportunity to build generational wealth, and I'm not just talking about wealth financially. I'm talking about wealth with knowledge, the first one with my Adaramola last name, to have a bachelor's and a master's degree. So that is legacy. That is wealth to me.
Samuel Adaramola:
And when I think about the future that I want to have for my future kids and my future wife, I think about that and to be able to say, "Hey, I've had these experiences while taking a path that wasn't traditional or or easy," is what keeps me motivated. I want to do so much and I'm grateful to have this experience in the campaign because I've learned so much and what I'm going to be able to take in the future is exciting and what I want to build for my legacy and the community for black people in general, to share the stories and to have more people, to be able to say, "Hey, that's somebody that looks like me that's representing a different sector or telling stories that are nuanced in a way that haven't been told enough because people think all black people are the same."
Samuel Adaramola:
So when I think about all of those things together, my history, my path, and what I want to create for the community, that definitely keeps me motivated, especially in these down times where everyone's just sitting at home and it just seems it's Groundhog's Day, the movie, where you're just repeating the day over and over and over and over and over again. I look at the books on my bookshelf and say, "Hey, I haven't read that book. Maybe I can learn something about it." You know what I'm saying? And have that experience of reading the book inform how I want to create in the future. So little things like that will keep me motivated. And just honestly, people like you, Maurice, people who are out there creating and seeking out the stories even when people weren't trying to tell you what black designers are in the campaign, you went and saw it yourself.
Samuel Adaramola:
I mean honestly just knowing that people are creating their own platforms. And when I see people who are doing things that I want to do or are somewhat adjacent, I don't get jealous. I get inspired. Man, that was tight. Let me see if I can do it better. So just the creative community, the black creative community as a whole just always motivates me, and I just want to always see us win no matter if you're a black immigrant or you're born and raised in the South or wherever you're from. I think black people, when we learn that we can create more and create together, I think it'll be a phenomenal thing and definitely something to keep me motivated and inspired.
Maurice Cherry:
Amen to that. Where do you see yourself in the next five years? It's 2025, hopefully all of his pandemic mess is a faint memory behind us, but what kind of work do you see yourself doing in the next five years?
Samuel Adaramola:
Honestly, man, I'm working towards this right now, I want to have my own media company and I want to be able to use that media company to tell black stories in new and unique ways that are informed by my experiences of being raised in America as a black immigrant and bridging the gap between black identities. I want to do that work, whether it's through video or audio storytelling with podcasts, but just continue to contribute to the zeitgeist of black creatives and continue to offer something new and to create more room at the table for different kinds of black creativity. So in the next five years, I want to spread that good juju to the world and be working for myself and employing other black creatives, other creatives of color to lead that legacy of telling unique nuanced stories of the black community.
Maurice Cherry:
All right, well just to wrap things up here, where can our audience find out more about you and about your work online?
Samuel Adaramola:
Yeah, I'm fairly active on Twitter. My handle is samoriginals, one word, S-A-M-O-R-I-G-I-N-A-L-S, and it's the same with Instagram. I'm not as active on Instagram, but you'll see me there, and you know my website, samadaramola.com. Just look out, I'm working on some things in the future and yeah, if you are politically activated, vote, make sure you vote, make sure your voice is heard and make sure you're registered because we don't want another pandemic that is mishandled.
Maurice Cherry:
Listen, I know this is a design podcast and I don't mean to get political, but for y'all that are listening, if the last three months have not shown you how important it is to get out and have your voice heard in terms of the future of this country, I don't know what will. I don't know what celebrity needs to dance a jig in the streets or whatever to get you to get out there and vote, but it is necessary. Just look at what the last three months have been like in this country, and you should go vote. That's all I'm saying. That's all I'm saying. That's all I'm saying.
Samuel Adaramola:
Not just in 2020, too. Every two years you got to put that in action. Just vote, be active in your communities. The situations have always been worse for for black people even before the pandemic, and this pandemic is just going to further exasperate the disparities that we have in this country. So get active. Like Bernie says, never lose your sense of outrage. Don't lose it. All we have is our life on the line, so just get active, get informed. Still create, but don't lose your sense of outrage.
Maurice Cherry:
Yeah. Well Samuel Adaramola, thank you so much for coming on the show. Again, I know we are recording this during very trying times right now that we're all going through in this country, but I think just your message and your drive and really just your enthusiasm for making sure that you're telling stories is something that we need now more than ever, whether it's on a political campaign or not, just people that are out there that can show, not just how different we are, but also how we're very much the same in many ways is really important, and I'm really going to be excited to see what you do next. I feel this is just the start for you, for whatever next is going to be coming big.
Samuel Adaramola:
Oh man, thanks so much.
Maurice Cherry:
Thank you so much. Thank you for coming on the show. I appreciate it.
Samuel Adaramola:
Yeah. Thank you for having me, Maurice, and I look forward to hearing myself. All right, take care.
Sponsors
Facebook Design is a proud sponsor of Revision Path. The Facebook Design community is designing for human needs at unprecedented scale. Across Facebook's family of apps and new product platforms, multi-disciplinary teams come together to create, build and shape communication experiences in service of the essential, universal human need for connection. To learn more, please visit facebook.design.
This episode is brought to you by Abstract: design workflow management for modern design teams. Spend less time searching for design files and tracking down feedback, and spend more time focusing on innovation and collaboration. Like Glitch, but for designers, Abstract is your team's version-controlled source of truth for design work. With Abstract, you can version design files, present work, request reviews, collect feedback, and give developers direct access to all specs—all from one place. Sign your team up for a free, 30-day trial today by heading over to www.abstract.com.