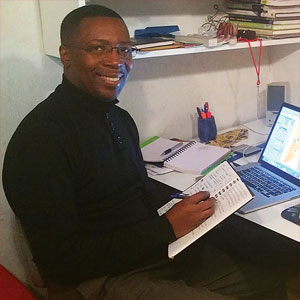 Philadelphia's own Ron Tinsley is no stranger to the world of design. As the founder of Prophetik Soul Branding + Design, Ron uses his decades of consulting and design experience for "do-gooders, dreamers and optimists". I think that's something we could all use more of, don't you think?
Ron talked about how a twist of fate prompted him to start his design studio, and he walked me through how he tackles projects and his personal design style. We also discussed design organizations, world travel, what he loves about Philly, and whether or not his kids want to follow in his footsteps. Get ready for a really thoughtful and inspiring conversation!
---

---
Revision Path is sponsored by Facebook Design. No one designs at scale quite like Facebook does, and that scale is only matched by their commitment to giving back to the design community.
Revision Path is brought to you by MailChimp. Huge thanks to them for their support of the show! Visit them today and say thanks!