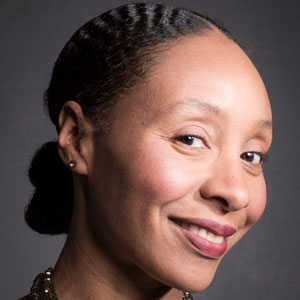 Our spotlight on Philadelphia continues this week with design strategist and hybrid thinker Natalie Nixon. Natalie has an impressive body of work ranging from fashion to anthropology, and her consulting and research lies at the intersection of creativity and strategy. Aside from her work as associate professor and founding director of the Strategic Design MBA program at Philadelphia University, Natalie is also the editor of "Strategic Design Thinking: Innovation in Products, Services, Experiences and Beyond".
We touched on a lot of different topics: the importance of strategic design, her experience as a Black woman at the Ph.D. level of design, embracing failure, and much, much more. It's an honor to speak with someone at this caliber of design, and I think you'll learn a lot from her words and from her work. Class is in session!
---

---
Revision Path is sponsored by Facebook Design. No one designs at scale quite like Facebook does, and that scale is only matched by their commitment to giving back to the design community.
Revision Path is brought to you by MailChimp. Huge thanks to them for their support of the show! Visit them today and say thanks!