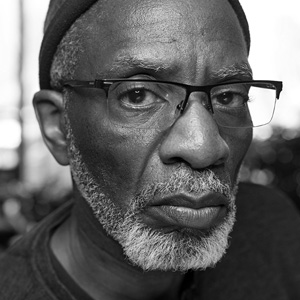 Lorenzo Wilkins is a multitalented creative who has worked extensively in his field for more than 40 years! Graphic design, photography, videography…you name it, and Lorenzo has probably had his hand in it. His most recent endeavor, a video series titled "ArtLife/LifeArt: An Insight into Creativity" talks to artists across the creative spectrum (including one of our past guests, Sela Lewis)!
Lorenzo and I talk about life as a designer before the advent of the personal computer, his history of work across print, television, and video, and his advice for designers on maintaining a creative legacy. I hope that Lorenzo's story helps you with following your passion and fueling your creative self!
---
Did you like this episode? Get special behind-the-scenes access for just $5/month!
---
Revision Path is sponsored by Facebook Design. No one designs at scale quite like Facebook does, and that scale is only matched by their commitment to giving back to the design community.
Revision Path is also sponsored by Glitch. Glitch is the friendly community where you can build the app of your dreams. Stuck on something? Get help! You got this!

Revision Path is brought to you by MailChimp. Huge thanks to them for their support of the show! Visit them today and say thanks!