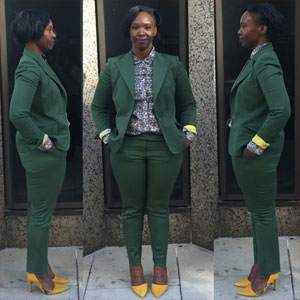 You're really in for a great conversation this week! Sela Lewis described herself to me as "a designer who writes", but I think it's better to describe her as a designer who thinks. Whether she's expressing herself through her blog or taking on lofty design projects, Sela is always figuring out how her design skills can exist in multiple spaces to make the best impact on the world.
We started off with her current work at Education Trust, and from there dove into a number of topics: Black women and creativity, NYC design culture vs. DC design culture, how travel has shaped her design thinking, and a lot more. We even talk a little about the current season of network and cable television! Sela says that designers should always make themselves a part of the deeper conversation, and I think this episode is a great example of that.
---

---
Revision Path is sponsored by Facebook Design. No one designs at scale quite like Facebook does, and that scale is only matched by their commitment to giving back to the design community.
Revision Path is brought to you by MailChimp. Huge thanks to them for their support of the show! Visit them today and say thanks!