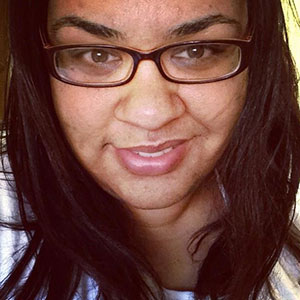 Kierston Ghaznavi's illustrations consistently held my attention and inspired me. She has a distinct, quirky style that highlights women in a way that is beautiful, empowering and shows our strength, abilities, and image.
What inspires you?
There is so much that inspires me. Music, I think, inspires me the most. I listen to a wide variety. You'll rarely find me working without something playing in the background. A lot of my illustrations are inspired by classic pin-up styles. I love artists like Gil Elvgren.
I think women of color are not often represented in the pin-up and burlesque lifestyles, so I love to combine these worlds.
I'm inspired by people I meet, things that i see out and about, as  well as online. I am inspired by the beauty found in women of all shapes and shades. There is strength in loving and admiring each other, building each other up and not being judgmental. Women are expected to look at each other as competition instead of as sisters, as teammates, and I find that sad.
I like to draw with personality, each girl has her own story and her individuality shines through. My daughter, Amaya, inspires me. She passed away and left the gift of life to another baby in 2007, and that experience changed me immensely. It taught me to live life and appreciate each day; to love the human experience.
Why and how did you become a designer?
I think visually and I always have. I've been drawing for as long as I can remember. I would get into trouble in kindergarten for drawing all over my homework. Drawing was always a way to express my feelings, to relax, to think things over. I was a late bloomer, I didn't know what I wanted to do in high school so I didn't go to college immediately. I worked hard and I knew that I needed to go back to school, what I was doing didn't make me happy.
I went to school for graphic design and graduated from the University of Wisconsin, Milwaukee in 2012. I'm drawn to design because I find it fascinating that I can solve these visual problems with my creativity. I could make something look good, but also function appropriately. Design is so much more than knowing how to draw, I love the psychology behind the design process. In the time since I've graduated, I've done some freelance design projects, but I've also had time to focus on drawing, which has always been my first love.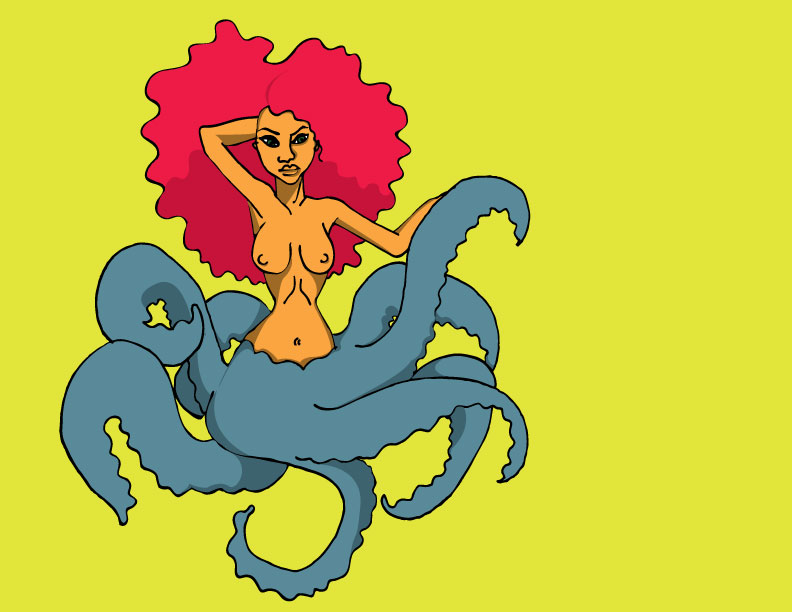 What is your favorite quote?
"To be victorious, you must find glory in the little things." – Janelle Monae, Victory
I love this quote. Instead of being grateful for the small steps,  sometimes we get frustrated because we haven't had a big breakthrough.  Appreciate the process, every bit of it, in whatever you choose to do.
---
About Kierston: You can find out more about Kierston at her website or on her Facebook page.