I'm so pleased to bring this interview to you from London-based graphic designer Brian Hollingsworth. Brian is our first interview from Europe, and while it took quite a while to nail down this busy Brit, I'm glad were able to talk about his work, the design scene in London, and about what makes English design so unique. Cheers!
Tell us who you are and what you do.
My name is Brian Hollingsworth, and I'm simply a young man who enjoys creating and has a background firmly rooted in branding and advertising. Some would call me an art director or a graphic designer. I prefer designer, but at heart I'm just an artist.
What hardware and software do you use?
I use a 15″ MacBook Pro with 4GB RAM, 2.53 GHz Intel Core 2 Duo and OSX Version 10.8.4. I also use Adobe Photoshop, Indesign and Illustrator CS6, as well as little Maxon Cinema 4D.
How did you get started in design?
I was always drawing from a young age, and I got really good at it, so my dad encouraged me to keep doing it. There was also an older cousin of mine who had an amplitude for drawing and ambitions at uni of being an architect. I eagerly wanted to follow in his footsteps.
But in the summer of 2006, my aunt enrolled me into a summer camp where they taught creative skills, so I started doing web design, video editing (post-production), filming, theatre design, lighting, and graphic design. This was my first time seeing an iMac (it was the white flat panel one), and I begged my mom and dad consistently until I got one. Meanwhile, I was still studying architecture in college for my first year, so after a year of late night designing on an old Packard Bell, my mother noticed my talent and told me to study graphic design, so I changed my college course for the next year. It was not only the iMac, but the teacher, the concepts — I fell in love with design. That was the beginning.
Have you had any mentors that have helped you along the way?
I haven't had any design mentors. In my early years of school, I had some good teachers that taught me a lot. I also have a mentor who teaches me business mentoring and other principles.
How do you keep motivated and inspired?
I mainly keep motivated by just sheer ambition to better myself and to produce better work than I did last year, last month…even last week! I'm also inspired by what others have done and are doing. I think to myself "I can do that too" and push my boundaries. General things in life also inspire me like music, film, and having a great group of friends.
How would you describe your personal design style? Name some of your influences.
My style is quite illustrative, colourful, detailed and textured. I like typography…doesn't every designer? I think I could do much more work based on typography though. I like to really layer up my designs with patterns and textures, even if you cant really tell it's there.
My early influences were digital masters such as Nik Ainley, Bram Vanhaeren, Karan Singh, Mago, James White, Rik Oostenbroek and Alex Trochut. I'm also influenced by studios such as Why Not Associates, Barnbrook and Sagmeister & Walsh.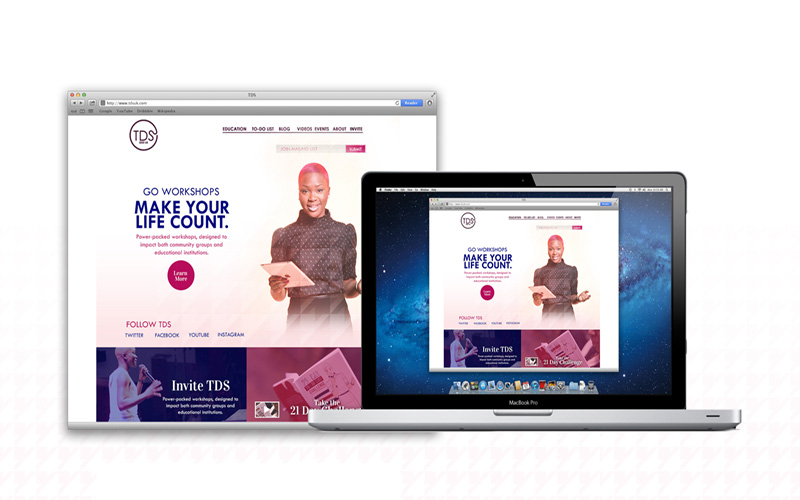 What are some projects that you're working on now?
I'm currently working on my portfolio website. I'm also doing art direction for Razors N Blades Barbers. I've got a few small branding jobs here and there, but I'm really just trying to focus on my site at the moment. With a seven-year tenure, I haven't even got a portfolio yet. That makes no sense.
How is the design community in London? How much are you involved in it?
To be honest, I'm not involved in it. I haven't been too good with the networking side of things, but of late I've been trying to get in there. I've kept a low profile.
Why have you been keeping a low profile? Are there a lack of events or activities?
You know, it's not London, it's me. I'm just not very social, but to be honest there aren't many digital artists down here anyway for there to be a community of any sort. There aren't a lack of events; it's just there's no events at all.
A lot of the current design industry that we see reflected online is from an American perspective (North American, mostly). What do you think makes the design industry in England unique?
I think what makes the design community here unique is its "icon-ism" (this is not a word, so use at your own peril). We tend to design things that become icons or have an iconic shape.
Here in the States, talks about racial and gender diversity in the tech and design industry are perennial conversations. Is the industry in England pretty diverse? If not, how do you think diversity can be increased?
You know, I don't know many Black designers. I only know one in reality, and online I can count them on one hand.
The problem is promotion. We just don't know how to put ourselves out there, and if we do, we aren't doing "real design" — the stuff that gets you noticed. If you're stuck doing event flyers, mixtape covers and stock graphics, then you're not real. You're sub-par, below standard and should stay below the radar as you have been.
There's a lot of that, but not many of us are dedicated to learning real design principles and progression as career professionals. So no, I don't know if it's not diverse at all. Not because race has anything to do with it, but I think the problem lies with a lack of a progressive mindset, career plan and a thirst to just do something properly. We call them "Photoshop gangstas" — this is not real for them; It's just a free software download, a few clicks and filters and a little change in their pocket.
Initiative plays a part as well — the initiative to produce your own projects. We lack that as a country.
What's the best advice you've ever been given regarding your craft?
Just be unique. Put yourself into it and that'll be unique enough.
---
About Brian: Brian Hollingsworth is a graphic designer and creative director living in London, England. You can find out more about his work at his website, or contact him on Behance or Twitter.