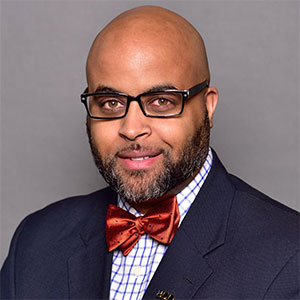 "As long as you have talent, you'll never be out of work." That was the lesson Kevin Davis, owner of Kevin Davis Design + Brand learned the hard way. After designing as a passion and hobby during his years in school, an unexpected layoff turned Davis' world upside down. Ten years after going for self, Davis sat down with Revision Path to talk about how disappointing his kids on Christmas changed his approach to business, how he maintains a healthy work/life balance and why creatives need to understand the business of business before going into business.
When did you start designing or realize you had an eye for it?
I hate to sound like "that guy," but it was a long time ago when I was a kid. In elementary school, I did all the designs for plays and school functions. It continued in college. I'd do flyers for fraternities, sororities and other student groups. It grew from something I was good at to something I was passionate about.
Were these skills something you thought you could build a business around?
No. It was just something to do. I knew people appreciated my skills, but I never thought I'd go into business around design and marketing. It wasn't on the horizon primarily because I didn't have any examples. This was around '99. There just weren't that many examples of blacks in design, marketing or branding. I tucked it in and said "this is something I'm good at but I'm not sure if this has the potential to become a business."
These were the Angelfire, BlackPlanet and College Crib days.
Exactly. All those real basic sites. This was a totally different day. There were very few people using those to promote businesses.
You started seriously out of necessity? Can you talk a little about that?
I had the [work] experience practically, but didn't have the corporate experience. I lost my job in an unrelated field. I couldn't find a job and knew I had this creative skill and had made a little money. I decided to put more time into it because I had lots of it. I got with a business partner and we started doing photography and design. I had a skill set that I could actually make money from. I adopted a mentality that as long as I have a creative skill, I'll never go broke and I should never depend on one source of employment.
You had a lot going on with a family. What were those early days like?
I had two kids at the time and ended up going through a divorce a couple years after I started. I was taking odd jobs to stay afloat. Once I started focusing on the business, it was tough because there are no days off. Once you start, you don't have the luxury of saying I need a vacation day. You're not getting a few thousand dollars for projects, you're getting a few hundred. You're up until three or four in the morning to keep the pipeline going. I wish I'd have spent more time with my sons, but it was hard. If I didn't work, we didn't eat. Family didn't always understand why I couldn't go out. It was a true hustle.
It's not for everybody if you don't have the discipline to not go out and spend money. If you get $1,000 for a project, some of that may have to go towards materials. If you aren't disciplined you may try to replace it on the back end, but the back end never comes. I've had a few of those situations, too… it was a labor of love that paid off. It'll be ten years next month.
I remember one Christmas I had a couple clients that weren't paying me on time. I couldn't buy my kids Christmas presents until Christmas Eve because I had no money. People don't always think about that when they're supporting a small business. That changed my whole mentality. I was at Toys 'R Us in Detroit in tears and I'm taking whatever's left. At the time, my kids were six and four. That's a crucial age to disappoint your kids.
How long did it take for things to stabilize?
About two to three years. I didn't have time to focus on building my contracts, terms and pricing. I was afraid to charge market rate, because if a client goes somewhere else, I'd have nothing. I learned once I set a price on a client I couldn't raise it because they'd leave. So the question was how to get clients and make the money I'm worth? It took a lot of networking and meeting people outside the circle who valued what I did.
Any advice for up and comers on networking?
Before starting a business or start promoting, they need to realize nobody is looking for you. Yes, you may have a service, but nobody is looking. Spend the time thinking about what problem you're trying to solve. What's do you different from your competitors? That will help you determine the brand narrative. Figure out pricing and don't be afraid to charge. Get with other professionals, because you can't do everything by yourself. Accounting is huge. Uncle Sam wants his money and will get his money. Handle the business of the business.
Also, find a mentor. We spend so much time trying to do things on our own because we see asking as a sign of weakness. Ask for help. Find somebody in the business or a related business that can guide and connect you. But before you reach out, have a business plan.
Do you find it less stressful to work full-time and freelance?
It's definitely less stressful. I enjoy both and there are certain advantages to working for yourself. You get to try out different techniques and new designs or theories without somebody being afraid to pay you for it. At your job, there are certain resources that you can parlay into your freelance business. I've leveraged the two together and advanced in my career because of what I've done outside of work. When I can speak about other work I've done, it gives me more leverage because I've done things in different industries.
On the freelance side, I can say no because I can. Everyone doesn't have that luxury starting out but you want to get to that point where you have to stand firm in your pricing.
What would you say to freelancers on achieving work/life balance?
[Laughs] That's a hard one. You have to have balance and understanding. There's no perfect time schedule. You won't always be done at seven and you won't always have a weekend free, but find time for your family. It may be a Monday night. It's tough if you have kids and have to keep up with work and school. Since my boys are older now, a lot of our conversations revolve around starting a business or understanding business. I make it a family thing to discuss business with them.
For my wife, she has her own business so she understands I may be up at one in the morning or gone on the weekend. There has to be an understanding and you have to communicate with your significant other. You have to have checkpoints and family buy in.
Any final words?
If you're looking to start a business, you have to look at yourself as a business. There's just no separation between personal and professional life. You have to brand yourself as a professional because you never know who's watching. I've reduced my brand to four things: Marketing, family, fraternity and mentoring. You want to establish yourself as an expert in other things, but you have to make sure you're being effective. And never think there's a separation between work and personal. Those days are long gone.