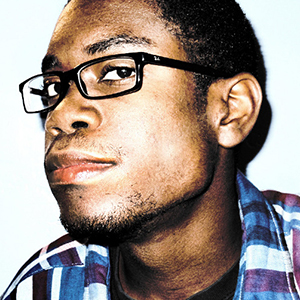 This week's interview is with Joshua Nicholson, a graphic and web designer in sunny Los Angeles, California. Joshua gives some insight on his design process and shares a few tips he's picked up along the way during his design journey. Check it out!
Tell us a little bit about yourself and what you do.
Let's see…I'm 25 years old and I'm from Los Angeles, California. I studied visual communication from Westwood College and graduated with a Bachelor's degree from there. I am currently a junior graphic designer at DermStore Beauty Group where I design emails and code various web content from time to time.
What's a typical day like for you?
I usually design an email a day, as well as design home page banners for DermStore Beauty Group's three websites. It's a bit challenging because there are times where I may have multiple last minute projects that take priority of my main tasks, so I may have to put in extra hours just to get it done. But I love what I do, so I don't mind.
What hardware and software do you use?
At work and at home I use a MacBook Pro and a Wacom Intuos tablet. As far as software, I use the Adobe Creative Suite; mainly Photoshop, Illustrator and Dreamweaver.
What are the three most important lessons that you've learned as a designer?
Have patience. You have to realize that you're working with people who don't know what you're doing and some who think they're designers themselves! You're working with people who have a vision as to what they want to achieve and they look to you bring it to life, but in order to achieve that goal you HAVE to go through a number of revisions to get it just right. That's why having patience is an important virtue.
Double check your work. I know the industry we work in is fast-paced, but it never hurts to spend an extra minute to overlook your work for any mistakes you may have made.
Find your vision and improve on it. What I mean here is that every designer has something they can say is their thing  that they know they can knock out of the park, and sometimes we get comfortable with that skill and don't improve on it or find ways to incorporate that skill with our weaknesses.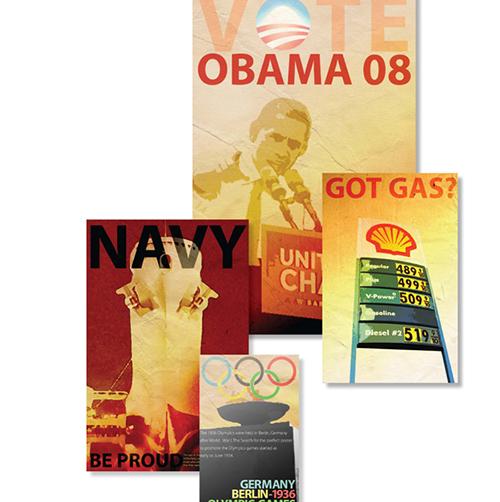 How do you keep motivated and inspired?
I stay motivated by saying how lucky I am to have a job in today's market! Not only that, but I am in a position where I can grow not only as a person but as a designer. Opportunities like this, especially for a person of color, are few and far between so I count my blessings from that.
I stay inspired by looking at various websites to see what catches my eye. I love sites like Tumblr and FFFFound; there's always such interesting images on those sites. My co-workers are also a great source of inspiration, and I value their opinions as well.
What is your favorite web working tip?
Get an account with a file storage site like Dropbox and use it! They are great for sharing and backing up files. You'll never know when those files are needed.
You studied visual communication while in college. What computer skills do you think should be taught in schools now?
I really think students should learn more about the business side of graphic design and concepts. A lot of people think that just because you know how to use Photoshop, that makes them a designer…and that's not the case. You really have to think outside of the computer and Photoshop because they are just tools. You have to know before you open Photoshop how users think and how they would interpret the design rather than just trying out a new font you just downloaded for a new design.
What is one current design trend that you wish would go away?
If I could choose any trend today in the design world to go away, that would have to be the "Instagram filters" that are used on almost everything. While it does make photos look nicer, not everything needs it.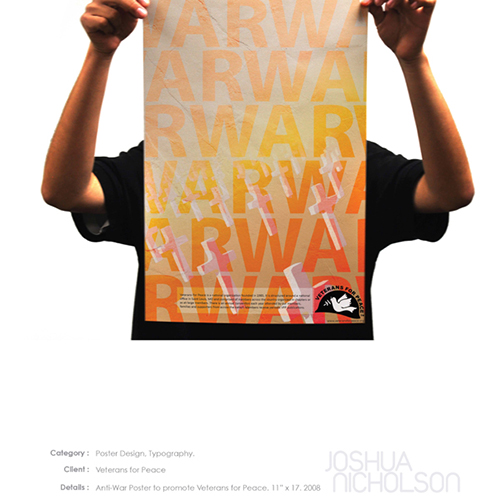 If you could choose any space in the world and create a design for it, where would it be and what would you make?
If I could choose any place in the world, I would probably choose Tokyo; I've never been, but I would love to visit that place. There's just something about the nightlife and how everything is dark but with splashes of neon from the street signs that is just really exciting to me. I would probably create some sort of movie poster with the city as the background and some crazy neon typography.
Where do you see yourself in the next five years?
In five years, I hope to still work with the same company I'm at now, but in a higher position. I also really want to start doing freelance work more just to keep my skills sharp and to still get familiar with working with other people and other projects other than email design.
---
About Joshua: Joshua Nicholson is a graphic and web designer for DermStore Beauty Group. You can find him online on Instagram, Twitter, or his website.