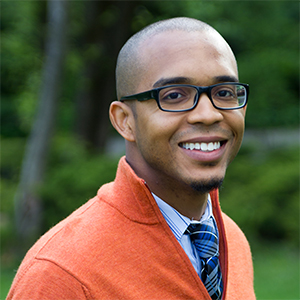 Fredric Mitchell is no stranger to the Drupal community. As a long-time developer, he has contributed to the software's development and growth over the years by writing documentation, submitting patches and modules, and reviewing Drupal applications. Fredric talks more about his work and gives great understanding into modern web development and much more. Without further ado, here's our interview!
Tell us a little bit about yourself and what you do.
My name is Fredric Mitchell and I'm the web development manager at Orbit Media Studios, a community of award-winning creative and friendly professionals for all things web.
I have many years of experience in the IT field, including as a consultant in healthcare IT, an interaction designer, and a hardcore Drupal developer. Since the days of the Tandy 3000, tinkering has always been a passion, and before joining Orbit Media Studios, I dabbled in various aspects of the web through numerous freelance ventures.
I have B.S. in Electrical Engineering from Washington University in St. Louis and am an active participant in the Drupal community.
WordPress seems to be the CMS of choice for a lot of people — why did you decide to work with Drupal?
I guess it depends on the tool you want for the job. I dive a bit deeper when I build sites and apps than what is provided out of the box. WordPress has a great community and a great app base, but I also look at the framework. Many folks have been able to do awesome things with WordPress (and Drupal), but the challenges of the Drupal framework, its hook mechanism, and its eventual ascent into the Symfony family are very intriguing to me as a developer.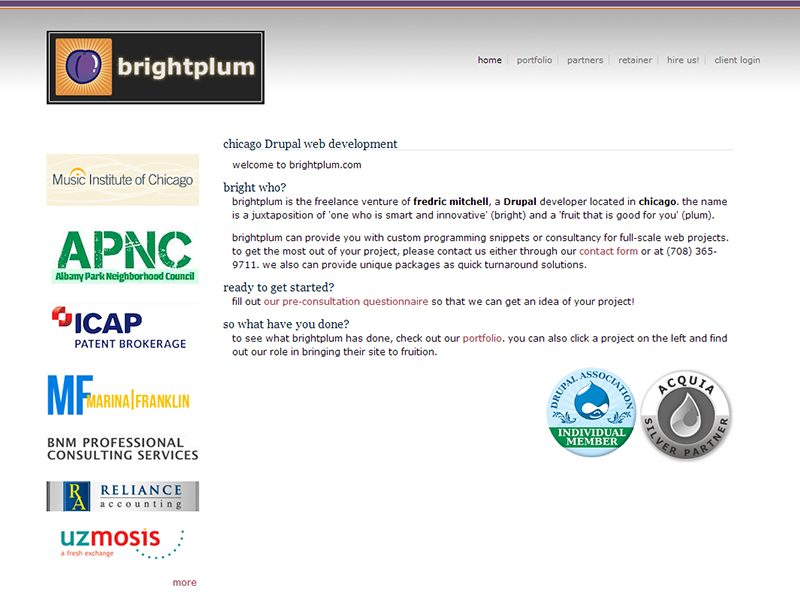 What's a typical work day like for you?
My current 9-to-5 is about a hour and a half commute each way from my house, so I start and end the day on a relaxing train ride listening to NPR. At work, I'm the manager of our web team, so it's a mix between doing a little bit of client dev work, making sure the quality of our code constantly improves across our projects, fielding technical and professional questions, and keeping the rest of the company apprised of what we're doing.
Although not part of my work day, the time I spend at home is just as important to me, so I do my best to try and have dinner with my family and spend some quality time with my wife.
What is the best thing about your job?
The best thing about my job is the challenge of newness everyday provides. From technical problems to working with my team to build interpersonal skills to charting a path for individual professional development, no day is like the other.
As a developer, you're attracted to complex technical challenges. As a manager of developers, you're attracted to solving the puzzle of building a great team.
I also enjoy creating things that can be publicly used and that serve a public good. While we have a wide range of clients, I find the most pride in producing a site or application that improves the lives of the public, those serving the public, or those involved in the public space.
My proudest achievements so far have been being part of the team that improved Energy.gov and the Waiting for Superman project over the past couple of years while working at Treehouse Agency and Phase2 Technology.
You also have your own design company called Brightplum. Can you tell me a bit about it and how it started?
I wouldn't call it a design company; it's more of a programming side hustle. 🙂 Brightplum is my freelance space to help out small businesses, non-profits, friends, and other folks who need that person to jump in and fix it. Because I do a lot of Drupal programming, most of my clients are using that platform. I started it to keep my client relationship, programming, and business skills sharp. You never want to put all of your eggs in one basket.
You speak at several tech conferences across the country. Give us an example of your typical conference experience.
A typical conference experience is like going to a party in high school.
Initially, there may be some hesitation in engaging people and mingling, but once you get out there and catch your stride, the experience is awesome.
It helps to go with a colleague who you can eat with or bounce ideas off of, but getting to meet new people, especially as a speaker, is very rewarding.
How do you keep motivated and inspired?
I love challenges. Challenges come in many different forms. I'm honestly motivated by the idea that something that doesn't have an answer, has an answer somewhere and I can be the first to figure it out. I'm constantly inspired by family, my kids, my wife, and (although it sounds corny), the President. He is embarking on so many different aspects of life as a man, a commander in chief, a mixed race person identifying as Black, a father, and a husband. Despite the grey hair, he has so much poise and so much determination. It makes me feel like what I'm doing can be conquered.
What hardware and software do you use?
I'm a minimalist. All I have and all I need is my 13″ Macbook Air.
What is one industry trend that you wish would go away?
Interesting question.
The only thing that irks me a bit is the bashing of PHP within the dev community. It's interesting that "the right way", this nirvana programmers aspire to anytime anything is built, revolves around language. I've noticed a lot of petty arguments over loose-typed languages like PHP versus strong-typed languages like Python without the context of the situation. Yes, in certain cases it would be awesome to build that thing that will scale forever, be easily manageable, and never break ever using that framework in Go that you and your colleagues just learned.
Unfortunately, the real world brings us back down to the lack of R&D and training budgets inherent in those decisions that ultimately leave some organizations beholden to a very unique, yet impractical decision.
What skills do you think a web developer needs to have in 2013?
The most important skill a developer needs is to not be complacent.
It's very easy to build beautiful and functional things with tools that you don't have a deep understanding of. From professional templates to editors creating semantic markup for you to being able to push a few buttons and have a great site, developers need to know the inner workings. If you're not complacent and actually try to build a plugin, a theme, a module, or an add-on, it will do you a great service. A developer needs to have a Github account and have evidence that they contribute back, not just take from the community that provides them so much.
---
About Fredric: Fredric Mitchell is a developer and the web development manager at Orbit Media Studios. You can find out more about his work through his business website, Brightplum.