HBCUs have a rich history of educating some of the nation's best and brightest Black students. HBCU enrollment is surging, and these schools provide a safe haven for students that they may not find at predominantly white institutions (PWIs). But what happens once they walk across the stage and enter the real world? For design students specifically, are HBCUs preparing them to deal with life after the classroom?
The answer to that question, to quote a Facebook relationship status is, "it's complicated."

One of the issues facing students in design begins before students set foot on any college campus. In some cases, students aren't being told these careers are viable options.
That was Candace Cohen's experience. The South Carolina based user interface professional and mother of two says both of her children were steered away from more challenging tech and design majors, despite being good students. She suspects other Black students are encountering the same with their counselors.
"They're not pushing these kids to certain programs or pointing them to scholarships," she said. "Counselors aren't looking at the student's capabilities."
The students who do make it to HBCUs can face additional barriers to post-college career work.
"The problem is the industry is more fluid and faster than the curriculum," said
Paul Edoho-Eket
, a fine arts professor at both Nossi College of Art and Fisk University. "It's all about flexibility."
He noted that the approval of a new major can take several years at an HBCU due to administrative red tape. Edoho-Eket also says HBCU students struggle in the workforce due to a lack of practical application during their college studies.
"Ivy League schools seem to be less shy and timid about application. What's difficult about HBCUs is that there aren't a lot of courses that draw a direct line between the academics and the money."
Frances Liddell echoes that sentiment. As a 2001 Jackson State University graduate now working in San Francisco, Liddell says HBCUs can do a better job at modeling their curriculums based on what organizations are looking for. She also mentions that the art of learning to sell herself to potential employers was something she missed during her undergraduate experience.
"I didn't feel skilled at presenting or talking about my work," she said.
Unfortunately, the biggest hurdles HBCU design students may have to get over when entering the world of work may not be remedied by anything their alma maters can do for them inside or outside the classroom. With a lack of Black faces in many design-focused companies and agencies, many hiring professionals may simply not have HBCUs on their radar — despite some data that show a diverse office is best for business.
Liddell says knowledge of HBCUs typically doesn't come up where she lives and works unless other Black professionals are driving the conversation.
"Everybody recruits from the same three or four schools in the area and we know the makeup of those," she said of Silicon Valley's hiring habits. "Black professionals here are all aware of HBCUs even if we didn't attend [one]."
When students do receive opportunities for internships or job opportunities, there is also the unsaid pressure to do better. Cohen recalls several poor showings from Black interns at her office that has led her company to disregard certain schools altogether.
"You can't write how you speak," she said. "You can't write 'BRB' in an email. Some [students] are lacking certain grammar and public speaking skills."
Though she notes this practice tends to happen across the board, Black interns are often given fewer chances for failure than their white counterparts, as well as less mentoring opportunities.
"It's a little disappointing. Now, when certain schools come through and are spotted on the application, it's not considered."
In many cases, HBCUs may not be made aware of a student's performance on the job. And without knowledge that issues need to be addressed, repairing a school's reputation falls on unsuspecting students who have no knowledge that an issue exists in the first place.
"[Incoming] students would have to work twice as hard to repair their school's reputation," she added.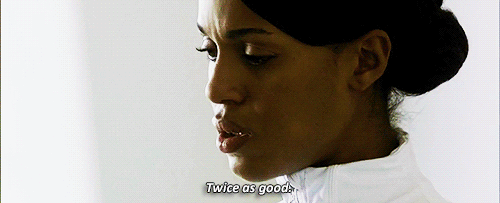 Edoho-Eket sees the issue of preparation as an opportunity that HBCUs can use to both generate capital and create a pipeline for the next generation of design students. He acknowledges that the nation's hotspots for design are in geographic areas hundreds or thousands of miles from most HBCUs.
"The solution isn't to be a job consumer, it's to be a job creator in these environments. Let's say there's no animation community or game design community in Nashville. Maybe, instead of sending grads to the west, the answer is to build the community here. After it's done the first time, you create more opportunities for graduates. And when you create an industry where there isn't one, you get to monopolize that region."
As an HBCU graduate, Edoho-Eket also expressed some frustration about HBCUs using their students' admission into Ivy League schools as a selling point to prospective students. "We still think it's an accomplishment to send somebody to a 'better' school. Psychologically that says a lot about what the HBCUs believe about themselves."
As we've noted in our "Top HBCUs for Aspiring Designers and Developers" article, there are no shortage of schools that have rich histories and capable programs for students. If companies will not bring their industries to HBCUs, maybe, as Edoho-Eket suggests, HBCUs need to help bring the industry to their students.
"We have to get businesses created. In order to make that happen, the curriculum has to be more aggressive towards the creation of entrepreneurs. The ability to generate money in any environment should be a requirement for every HBCU student."

There are no shortage of issues that HBCUs face when it comes to preparing their students for the world of work. But unlike the field of dreams, if HBCUs build it, employers aren't guaranteed to come. Issues with curriculums can be fixed. Issues with identity take a much longer time and can't be fixed with classroom instruction or an updated syllabus. To borrow another cliche, "to know me is to love me." If companies aren't actively seeking out HBCUs for recruitment, HBCUs need to seek out companies and other entrepreneurial ventures to ensure their students succeed.
Once companies get to know the schools and the students, the love — and the jobs — are certain to follow.