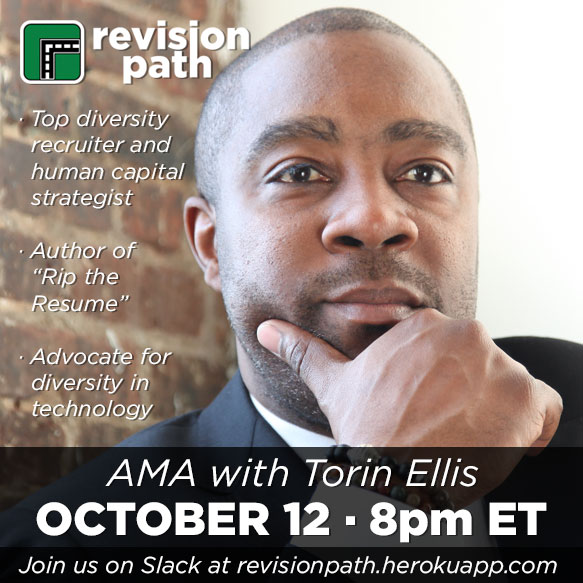 On October 12 at 8pm ET, we're going to have a special AMA chat with top diversity recruiter Torin Ellis!
We're also giving away two copies of Torin's new book Rip The Resume. Thanks to everyone who entered — winners will be announced during the AMA chat!
Become a member of our Slack community using the ticket link below and join the #ask-me-anything channel on October 12 at 8pm ET.
Join Our Slack Community for Our AMA Chat!
(Can't make the chat? Send me your questions and I'll make sure they're answered during the AMA!)
Thanks, and see you soon!