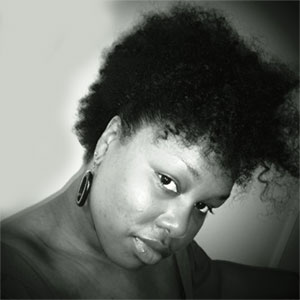 As a designer, I don't think it's that uncommon when creativity spills into multiple disciplines. No one illustrates this point more clearly than Edna Donald. We talked about how her creativity applies several different fields and why her focus lately has shifted more from graphic design to interior design.
Tell us who you are and what you do.
My name is Edna Donald and I am an interior designer and all-around artist. I graduated from Indiana State University in 2002 with a bachelor's degree in interior design with a concentration in marketing. I've worked as a kitchen and bath designer since 2004 and picked up a desire to do graphic design and desktop publishing.
Working as a kitchen and bath designer has been a rewarding experience and I look forward to branching out into various areas of interior design, graphic design and blogging.
In 2006, I wanted to create a company that was interior design inspired but more useful and with a twist, so I came up with Da Neat Freaq. We work as your home/business organizer, decorator and planner and develop plans to keep you organized and redesign your space to work better for you and your environment. I recently starting blogging again, and I talk about interior design, crafts, and all things nerdy.
Within the last few years, I've also worked as a business manager for U Laugh Entertainment DJ & Sounds in the Chicagoland area. the reason for mentioning this is because this is where I really started to do a lot of graphic design work and social media networking/promoting. I designed their logo, various flyers, and coordinated events.
Most recently, I've been really active on social media — mostly Twitter — networking and finding other people with similar interests and ideas, and I'm looking forward to finding more people to work with in the near future.
So you've shifted your focus from interior design to graphic design. How has that been going?
So far the shift has been going well! I'm not exactly where I want to be just yet, but I'm slowly getting there. I always get requests from people to help create logos, design flyers or business cards or invitations…and even put together design boards. I guess it helps to have creative people see the vision you want for them and make it come to life. I really like doing graphic design work and I think I really have an eye for it.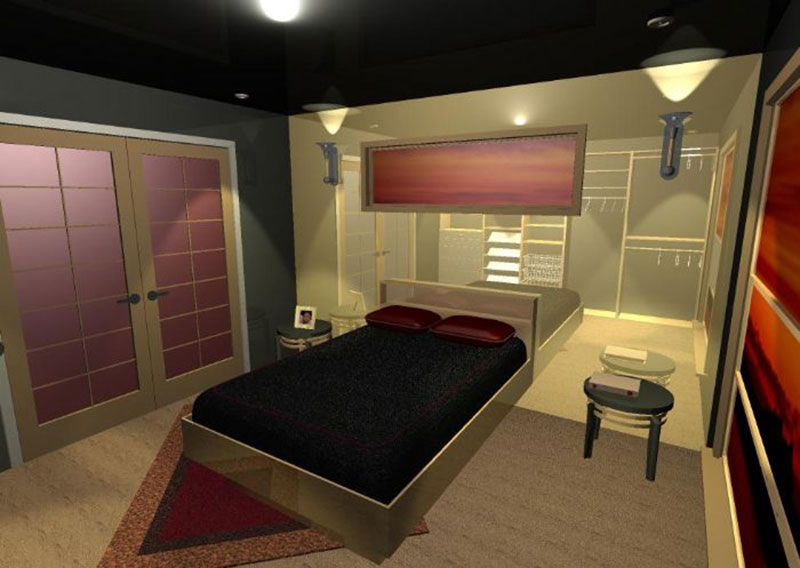 Let's go back a bit. How did you get started in design?
I started off going to school for architectural engineering at Norfolk State University, but I guess I wasn't ready yet because I wanted to hone my creative side, which is why decided to get a degree in interior design. If I knew then what I know now, I would have probably stuck with architectural engineering because now I want to get a master's degree in city and regional planning. I developed a strong desire to get into urban planning and design while in undergrad learning about sustainability and green design. I see vast growth in this field.
Were you creative as a child?
Yes, very much so. My older brother Dennis and I would have drawing competitions, and boys in school would be shocked that I could draw comic book characters and cartoons. I would redecorate my room constantly to fit my mood. I would drape my room with Christmas lights and fabric like I lived in a palace. I can honestly say that I was influenced by both parents; my mom was a seamstress and my dad could draw and was a DJ.
Have you had any mentors along the way?
While I did my internship at Knoll in the Merchandise Mart in Chicago, I had a mentor named Tamara Reid. She would always encourage me, and she has helped me in the best ways possible.
Another mentor is Vernell Driver; he owns U Laugh Entertainment DJ & Sounds and has given me a chance to let my creative juices flow while being a business manager for his company.
Vincent Moore — owner of Cosmiq Cloud, a web design company — would listen to my ideas and provide feedback so I could learn the best way to execute an idea.
And last but not least, there's Raymond Baxter, a comedian, actor, and radio personality. He probably doesn't know that I consider him to be one of my mentors, but I did work with him a few projects, and I like to brainstorm with him a lot. He often comes up with the best way to go about an idea.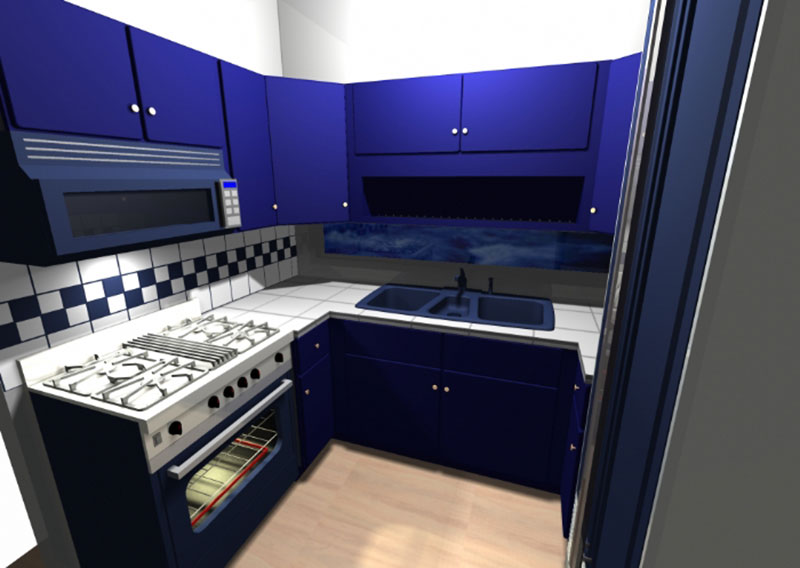 Describe your design process and name some of your influences.
My designs most always starts on paper; I sketch like crazy, and then I go to color selection and concepts. I like to get to the root of an idea by doing research to help give me a better explanation of what the client wants. From there, I bridge all of my ideas together and then take everything to the computer.
Everything influences me! I'm a very visual person and often find the smallest details in the biggest designs. I love taking on a design and seeing how I would improve it or do it differently.
How do you keep motivated and inspired?
I surround myself with creative minds. I have a small group of people I keep in contact with that know my energy and they keep me laughing, keep me on my toes and inspire me all the time. I tend to stay away from negative energy of all kinds and keep a positive insight on life.
What's the last project you designed just for fun?
The last project I did was more than just for fun — it was a gamer's dream! The concept of the project was a sci-fi "resistance cell" theme, which was my sort of heaven. I love post-apocalyptic themes, and this project gave me a chance to come up with some bold ideas. It also gave me a chance to upcycle and recycle found objects and put them to good use.
Where do you see yourself in the next 5 years?
In the next five years, I see myself running my business out of my own studio, creating and being creative and dreaming up some really neat and useful ideas. I would also like to create a a hub for like minded people, and some sort of brick and mortar store selling sustainable products. I've got some good ideas that I think will work.
If you could choose any space in the world and create a design for it, where would it be and what would you make?
I would love to create and design a homeless shelter/alternative home for artistic teens. Too many of our youth are lost because our leaders have either given up, are locked up, or just can't help. I want to create an environment where creative youth can be creative 24/7. Could you imagine having a space to build a sculpture, paint a room, make music, become a chef, or create a new product with the help of creative people who are willing to give guidance? When I was a kid, the only place I had was the Boys & Girls club, the library, and school, but kids need a place that will take them to the next level and keep their dreams alive. Why not give our youth a better chance a fighting chance?
---
About Edna: Edna Donald is an artist, graphic designer, and interior designer. You can find her on Coroflot and LinkedIn, and you can check out her interior design work on Facebook, Twitter, and on Tumblr.