While doing research on designers and developers in the Big Apple, Alrick Collins, Jr. (or Ricky, as he prefers to be called) was one of the first I ran across who was happy to talk to us. There's usually an ongoing debate in the design community about whether designers should or shouldn't learn to code, and Alrick…well, you'll need to read the interview to see where he falls on that spectrum.
Whether you agree with his position or not, his design journey to starting his own design business is very admirable. Learn more about Alrick in this week's interview!
Who are you and what do you do?
My name is Alrick Collins, Jr. and I'm a graphic artist and designer. I love to draw, sing, dance, design, write, shoot (photography), and do just about anything artistic. Art is my love, my life, and my passion!
How did you first get involved with web design? Was it in college?
My first web design experience was in college back in 2006. I attended the Art Institute of New York. I started out with an HTML course, but it was a pain — coding was just not my thing. A few years later in 2009, I realized the Web was really a big deal and that instead of having an online portfolio on someone else's site, it was important for me to have my very own site so that the focus would be on me, my work, and my career. So I really started to learn the code, understand how it works and then apply it to the creation of my own website, mydesignisRED.com. That was a huge turning point in my career.
Two years later while attending CUNY City Tech, I met a fellow by the name of Charles Warner. He was a web design major but was a much stronger coder than designer. I was the opposite. With that in mind, we decided to team up and work together but operate as our own identities. He is Christian Webworks Designs (or simply CWD) and I am REDesign Qreative (or mydesignisRED). I focus on the look and feel of things while he focuses on the construction of it all. We still work together to this day. As a matter of fact, I just recently re-branded him and we're currently rebuilding his website.
Why REDesign Qreative? Tell us how you got started.
REDesign Qreative is a moniker I came up with while attending the Art Institute of New York from 2005-2007. I was a graphic design major and started out doing freelance projects for many of the students in the school, primarily the fashion design students. From there, I went on to do projects for people in various industries such as music, photography, creative writing, theater, etc. After a few years, I turned my focus towards small businesses and startups because I realized they had no access to quality design material and marketing. That's where REDesign Qreative comes in.
How do you choose your clients? What's the best way for you to find new work?
I would say that my clients actually choose me. Most of the time, my clients are referred to me by people who know me and know what I do. I'm fortunate enough to know a lot of folks who are well-connected so that really helps. I also have made it a habit to attend events where networking is a big deal, so that has done a lot of good for me as well.
Have you had any mentors to help you along the way?
Other than my college instructors, no. I wish I did sometimes, but no — no mentors. I had to learn through trial and error as a graphic artist/designer once I went into the real world. Lots and lots of mistakes. Lots and lots of research. It was all worth it, to say the least. I do sometimes wish that I could go back and do a lot of things differently though.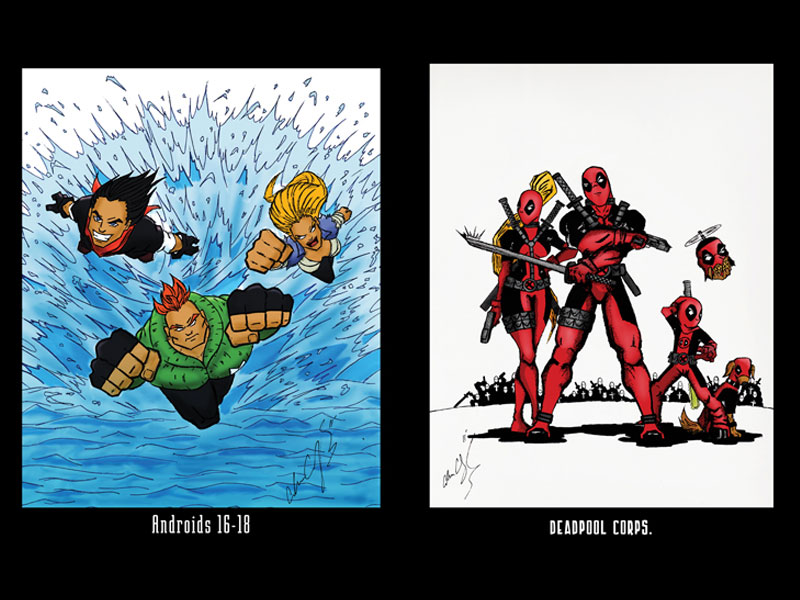 Let's go a little more into mentors. New York City is a big place and there are a lot of people there doing design. And you mentioned that you attend networking events. Are there a lack of design mentors around, or are there other factors that make finding mentors a challenge?
Yes, New York City is a huge place and there are many designers out here. That alone makes it a challenge to stand out among the rest. As far as design mentors are concerned, I don't think there are a lack of mentors per se, but I do think that it is hard to find a mentor simply because the typical designer is almost always too busy to teach someone the ropes on a personal basis. Whether you're freelancing or working for a design firm, you're always working in some form. You're always a bit too busy to even think about mentoring someone.
What advice would you give to someone just starting out with web design?
Understand that there's web design and there's web development. Web design is the look and feel of a website while web development is all about building the site and making it work the way it should based on the design. Once you understand this, you will be able to figure out which one you fit into better.
Honestly, I tried both but I realized that coding is not a simple thing. There are many different coding languages out there, so designing a website and still knowing the code to build the site can be a very daunting task (not to mention time-consuming). This is why there are design teams in the industry.
At the end of the day, you can't do it all yourself and expect to be a master of one thing. Make sure that if you choose to be a web designer, you understand and know that design is about aesthetics and user experience and not so much about code. It's good to know some basic code, but if you want to excel in design, focus on design and team up with someone who is into code and not design. You will both learn from each other and complement one another in the greatest way. Believe me.
What is one industry trend that you wish would go away?
Honestly, the party flyers with all the sparkle, shine, liquor and girls with voluptuous anatomies who you almost never see at these parties. I don't like anything that has a whole lot going on and no true design sense.
How do you keep motivated and inspired? Do you have any designers whom you admire?
I keep myself motivated by viewing the work of others, whether it's design or just art in general. I am an artist by nature, so I'm always looking at and creating art. Whether it's the work of various Marvel or DC artists or some manga or anime, I am always looking at art.
As far as designers I admire, I do have a few friends/acquaintances who really have some talent. A fellow HSGCA alumni, Ebony S. Junior, has really got it going on in the design world. Also, checkout Ryan J. Morrison. For a 19-year-old, he's a force to be reckoned with.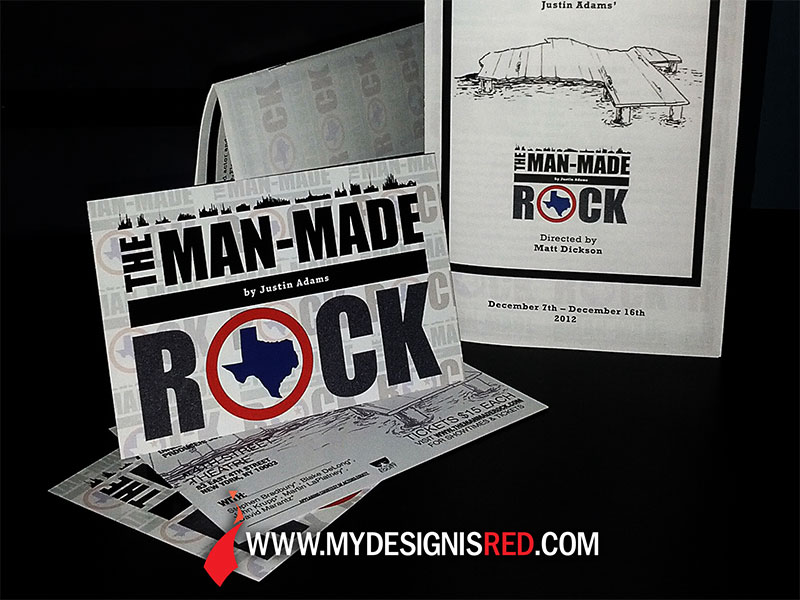 Do you have any personal projects you're working on that you'd like to share?
Man, I have quite a few on hand as we speak! Right now, I'm working on some logo design and branding projects, advertising, etc. for a few new clients. I've also just started selling my personal artwork on eBay. I sketch and illustrate various comic book and video game characters so I can spread my love for art and design around the world.
If you weren't doing web design, what would you be doing?
I would definitely be working as a comic book artist. I love comic books. Growing up, I wanted to work in comics; it wasn't until later on that I somehow ended up doing what I do now. Regardless of that, I've always wanted to do anything that allowed me to be creatively free. That's what I do now. That's my satisfaction.
Where do you see yourself in the next five years?
In the next five years, I see myself happily married to my beautiful girlfriend Amelle and living comfortably. As far as my career, I want to be in a position where I can be an inspiration to anyone who has ever had a dream and wanted to live it to the fullest. I want everyone who knows me and who will ever get to know me to remember me for what I love to do, and that is to create through the use of my God-given talent that is art.
---
About Alrick: Alrick Collins, Jr. is a graphic designer and artist. You can find him on Facebook, Twitter, Instagram, and Tumblr, as well as through his company REDesign Qreative.