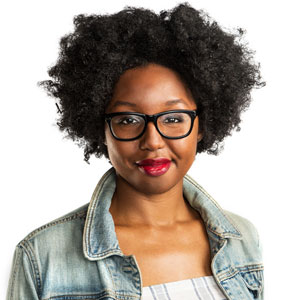 If you're in the market for a new pair of shoes, check out Sneakerlab, a small group of designers, technologists, and sneaker enthusiasts. Their latest collaboration is with Dian Holton on what she calls a "3-part hyper-focused line to help athletes and fashion mavens achieve success no matter the mission."
We first learned about Dian's collaboration early last month. The collection, inspired by her military family, includes custom designs for three of Nike's most popular shoes: the Air Force 1, the Air Max 90, and the Air Presto.
"This collection is an ode to my military family members who, like so many, sacrifice and serve to protect the United States domestically and abroad," says Dian. "Growing up with an Infantry Colonel as a dad and several uncles and cousins who also served, it's probably no surprise that I embrace a chain of command, appreciate camouflage prints, and have an affinity for adapting to new environments."
The collection includes the following:
The Ground Force: Endurance with Integrity. The inspiration behind this reworked the Nike Air Force 1 is the ground combat soldiers. This sleek streamlined design will offer the wearer support, comfort and sense of agility for any occasion.
The Enforcer: Power with authority. My reinterpreted Nike Air Max excludes the image of highly trained combat soldiers – confident, fearless and prepared to sacrifice their lives for duty, honor, and the country! The style showcases a custom colorway that makes it savvy enough to accent any wardrobe.
The Elite: Speed and precision. The modified version of the Nike Presto channels the best of the best within the military. With its unexpected colorways dominated by gold, this model is designed to impress members of our fighting force-a fitting style for the uber-confident wearer.
Dian's collection is available for sale through March 14 at Sneakerlab.com, and if you're in the DC area, you can see the collection in person! Dian's holding a free special launch event on March 10; tickets are available on Eventbrite.
Congratulations Dian!