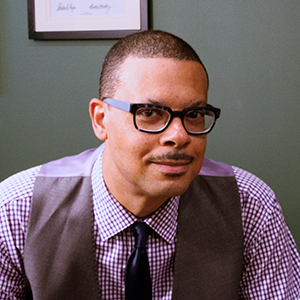 The last interview of 2013 is a really great one.
When you think of someone who has been out there fighting in the trenches for diversity in this industry, think of Andrew Bass. His work with AIGA was a huge inspiration behind showcasing designers here with Revision Path, and I'm honored to have had the chance to speak at length with him about his work and experiences in the design industry. I won't spoil anything for you because there's a lot of great information here from the perspective of a design veteran.
How fitting that today's interview is on the fifth day of Kwanzaa, which represents purpose (nia). Without further ado, here's Andrew!
Who are you and what do you do?
I am Andrew Bass Jr. and I'm an art director and graphic designer, as well as an amateur collector of comics, sci-fi materials and other collectibles. I'm an original gamer from the ColecoVision days now playing XBOX all the way! I'm also a Trekkie…I love my Star Trek in all its forms. Except Voyager. But I do like Seven of Nine.
Currently, I am an art director at Haymarket Media and handling the design duties of two monthly medical titles with companion branding materials for both print and digital. After hours, I'm the design strategist of Straight Design LLC, my freelance design consultancy focused in the areas of identity and branding, publication design and web/digital design.
My experience was borne from the times I worked and led various art departments of corporations like Essence Communications, McGraw-Hill, Earl G. Graves, Ltd., CMP Media and Nielsen Business Media. I went to Pratt Institute and earned a BFA in Communications Design. Participating in design organizations are important to me, so I have memberships in AIGA, SPD, Art Directors Club and the Freelancers Union. Until recently, I also taught as an adjunct instructor at New York City College of Technology and participated in the AIGA Mentor program.
How did you get started with Straight Design?
Straight Design was an idea that was always there but came to life after some life circumstances. After parting with a past employer, I began teaching on the college level as an adjunct. It was during this time that I got some amazing inquiries for my services that kickstarted the idea to open up my own shop (which I did around the end of 2006). Originally my studio was named using my full name, but I felt it didn't really match my design philosophy. I say things as they are pretty much, and my work follows the same idea. I'm not much into fluff or smoke and mirrors and I like getting straight to the point – that's when I realized I had the name for my studio.
With all the freelance inquiries I had, I rented a small space in an office-share and began my journey. It was a real eye-opener to the realities of operating a small business, particularly in NYC. There were some great moments, great projects and some fun times working with interns and freelancers I brought in, but I soon learned how downtime is when running your own business. The recession hit and work dried up. It was a struggle maintaining my space with the few remaining clients I had, but I eventually realized that I enjoyed designing more than being a manager of a business. So I gave up the physical space, pivoted Straight Design into a freelance consultancy and decided to go back and work in-house for a company.
Right now, I see Straight Design as a consultancy for not-for-profits and small businesses trying to establish a visual structure for themselves. It was a great experience running a business for five years, but it showed me that my heart is happiest when I'm creating something and not just shuffling papers and doing administrative work.
What kind of projects are you working on right now? Any personal projects you'd like to share?
Right now, I'm working on a few website projects – including completing my own site redesign – and I'm in conversations at the moment to work on product packaging and a branding campaign. I am also trying to get started drawing and doing more creative "fine art" projects just for myself – things that are more tactile; more sensory than screen and pixel. Working on the computer most of the time, I feel, can create a bit of sensory numbness. I want to try and engage all my senses in creating something.
Also, I want my kids to know that not everything is created by a computer and that their mind, eyes, and hands are more powerful than any device. Well, at least until they create a real working artificial intelligence and then – BAM! – Skynet and the Terminators will make us toast.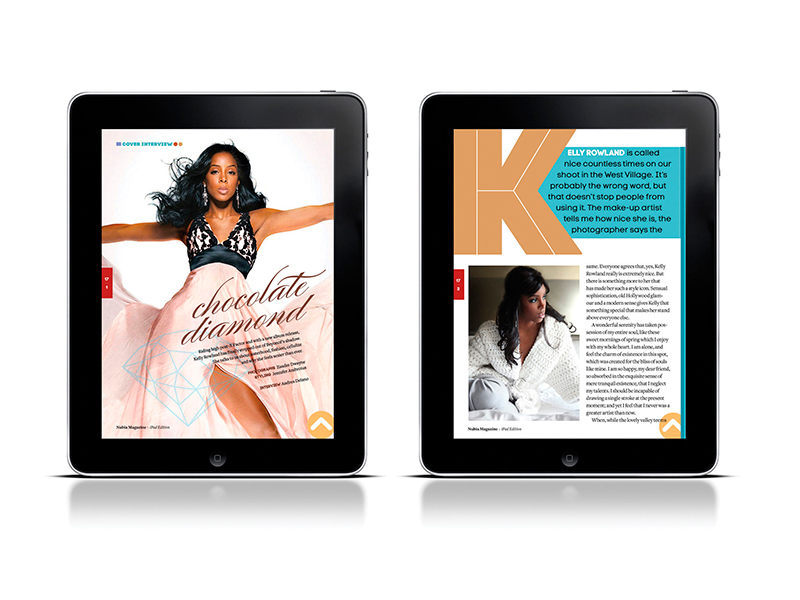 Did you have a creative childhood? It sounds like video games were your gateway into design.
I can't say I did. My childhood was a bit chaotic with severe family drama, bullying, and overall survival in your typical bad Brooklyn neighborhood in the 80's. My drawing was my way of escaping all of that—a way for me to find some peace of mind. I wasn't really looking at it as a possible career until high school. Creativity was my personal therapist.
Video games, on the other hand, were just my excuse for fun. Nothing more, nothing less. I mean, if I was doing this all over, I would definitely get into game design. From the 80's to the early 2000's, it never dawned on me the creative potential gaming had from the packaging, the ad campaigns, the identity work collateral down to the actual game design itself. So as jacked up as this will sound, my maddening childhood was my gateway into design. Without my "therapy" sessions, I probably wouldn't have had the creative journey that I did.
What advice would you give to someone just starting off in graphic design?
Learn and understand the basics of great visual communication. Just because things are more electronic doesn't mean that you throw away the principles of design. In fact, you embrace them even more!
Also, understand that design is A BUSINESS and not just about creating pretty logos or websites. You are solving a communication problem visually and that must be solved first instead of just making something look nice.
Appreciate the value of your creative process and charge accordingly—stop supplying design like an all-you-can-eat-buffet with stupidity like Logoworks and Fiverr. Consider your creative process as valuable as a platinum ring.
Lastly, understand your design history and how the past influences the present and the future. Many young designers seem to think they can just sample past designs and claim them as new work. Sorry, it doesn't work like that. Acknowledge your inspiration, respect it, and use it to jump start your own, original vision. Don't develop a recycled mentality.
What is one industry trend that you wish would go away?
The exploitative, slave wage industry of crowdsourcing. I'd love to see sites that sell designs for the mighty package of $199 where you can get unlimited versions, unlimited revisions, some stationery, a website, a slick brochure, the latest Aston Martin, a penthouse condo, a kazillion dollar revenue stream and the kitchen sink just shrink up and die. They just make design seem as common and easy to do as picking a crayon out of the box.
Talk to me about the NYC design scene. It sounds like you're pretty involved!
Personally, I find the NYC design scene a bit too cliquish. The times I have attended events, I have just felt really uncomfortable – as if I'm intruding. Most times the attendees don't bother to be friendly or even try to extend themselves to you and point blank, I feel it's because of color. I see them chat up folks if they are White, but not the same for anyone there of color. That becomes very discouraging, and honestly, I'm too tired to be social with folks that don't act like they want me there.
Now that everything is going towards this new trend of hipsterism, it gets really ridiculous because 1) everyone seems like they just walked out of the same stylist's salon and 2) the work is so redundant. It's like design by numbers and that turns me off. The individualism seems to take a back seat to what's hot and trendy. So I don't involve myself much unless its more towards bringing students into the design industry. I find that arena more ripe for real design exploration.
Being a mentor of sorts can be rewarding, especially for students. Have you had any mentors to help you along the way?
Indirectly. The relationships really weren't acknowledged mentor-to-mentee relationships but more of me following their behavior.
One of my professors, Dwight Johnson, was a great influence on me so much so that I mimicked his personal style for a time (which I don't think he realized). He happened to be one of only two design professors I had at Pratt that were Black. He provided me with my first freelance job working in his studio. Once working with him, I was mesmerized by the work he did, his personal style, and his contacts. You have to understand for me it was big because flipping through all those design books and annuals in the library at Pratt, not once did I come across a design professional like looked me. But to see and work with my professor gave me confidence that designers of color do exist in this industry even if we don't see them on the pages of HOW, Print and Communication Arts.
Another mentor to me was again, a professor of mine – Dorothy E. Hayes. This time, it was at NYC College of Technology (City Tech) where I studied for a year before transferring to Pratt. She was hard as nails and man, I didn't like her then. It was only years later working as a professional designer that I realized what she was instilling in me and her other students. It was a respect for the craft; to push for excellence because your work represents you. She pushed me so hard because she saw the talent in me even if I didn't see it at the time. Funny thing is, decades later I became an adjunct at City Tech and so that professor then became a colleague. I couldn't thank her enough for what she did all those years ago. I told her it was because of her that I work the way I do today.
How can we increase diversity in the design community given the types of challenges you mentioned earlier?
Honestly, I don't know anymore. Back in 2006, I wrote to the editor of Step Graphics (sadly, the magazine isn't published anymore) congratulating them on a piece about women in design, but had to speak out about it because it lacked any women of color. Next thing you know, the editor reached out to me and told me about how the president of AIGA at the time was looking to create a task force on diversity and if I would be okay with him reaching out to me. I said sure—it piqued my curiosity as to what his plans were.
Long story short, we had a very good conversation as I talked about the little bit of research I had gathered over the years. Next, I met up with Ric Grefé, executive director of AIGA, and shared my ideas which led to me chairing the first diversity task force of AIGA. The tangibles that came out of it was the Design Journeys—An Exhibition of 25 Designers of Color; an online archive of that exhibition to start showcasing designers of color and getting design pioneers like Georg Olden, Leroy Winbush, Gail Anderson and Pablo Ferro awarded with an AIGA medal acknowledging their contributions to graphic design. The idea was to get the conversation going among the national board and local chapters to start thinking about diversity in action. My feeling is that designers of color are the invisible creatives because you hardly see us in design magazines, annuals, conferences, speaking engagements and so on. Working with AIGA was a step to begin correcting this.
The disappointment came with not pushing forward. Many of the initial task force members seemed to just disappear and the interest evaporated. I kept pressing, but there were only two to three members including myself that wanted this to grow. The term was over now for the AIGA president who championed the task force and this wasn't on the incoming president's agenda, so the momentum was lost. There has been little to no activity with diversity that I've seen at AIGA since then nor any other design organization, especially here in NYC.
Funny thing is, I was warned that this would happen from elder design professionals who fought the same fight. What's really sad about the situation is not that AIGA didn't keep the focus on diversity. With these large organizations, it's a given that diversity will never be a prime focus because there's no personal connection to it for the majority of their leadership and members. What's really sad is that too many of the task force members, who were a racial mixture, had so easily and matter-of-factly whimpered away. So I really am lost as to how we tackle diversity. I will continue to do my part and pay forward all the opportunities I have received to introduce the world of design to future designers of color.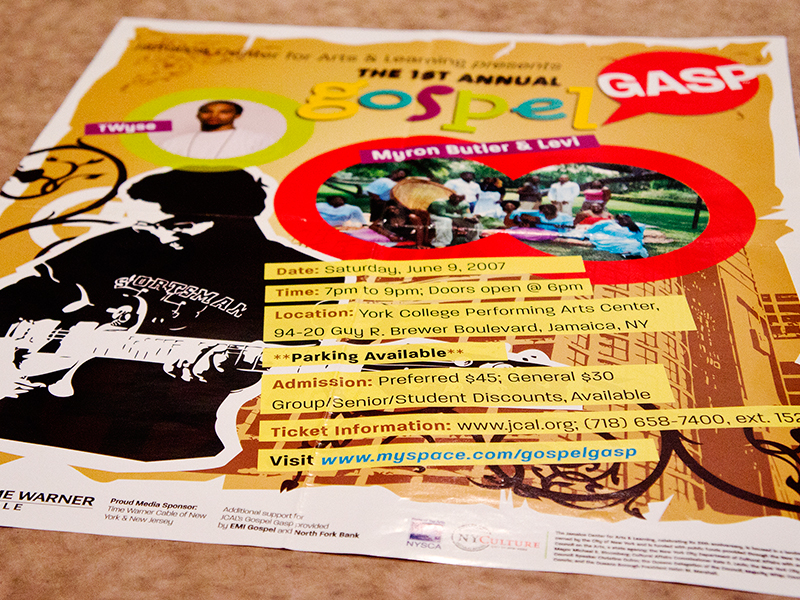 Let's talk about conferences. Do you attend or speak at any design conferences? I can tell you have a wealth of knowledge to share with people!
I've attended an AIGA conference, several HOW conferences and two Organization of Black Designers (OBD) conferences. I spoke at an OBD conference back in 2010, and it was my first time speaking at a conference on design. I was a madman working on my presentation because I didn't want to come off like a complete idiot. The day before I was scheduled to speak, the organizers told me I'd be the only presenter—originally it was supposed to be a 3-person panel. Man, talk about freaking out! Once I began my presentation, my nerves calmed and I just spoke from the heart and it went well. Folks responded positively and we had a cool Q&A afterwards.
I like talking about design with students because they are just sponges eager to learn. That's why I became an adjunct lecturer at a community college. This was where I could share my love and experiences of design to a large pool of future designers who are Black and Latino. You wouldn't see that at Pratt, School of Visual Arts, Parsons and so on. We aren't in high attendance at those schools for a myriad of reasons. I would love to speak at another conference if the opportunity arose, but I'm not sure how likely that will be.
How do you keep motivated and inspired? Do you have any designers whom you admire?
Keeping motivated and inspired as of late has been a very difficult thing to do. Personal responsibilities and family kinda stretch me to my wit's end with little time to feed my creative soul. Generally though, reading design publications like HOW and Computer Arts always spark that creative pilot light deep within me. Occasional conversations with fellow designers get my juices flowing and I get this energy boost to just go out and design.
Inspiration comes from all the new fronts technology is bringing to design. Taking a project created for print and bringing it to life in a mobile and digital form is exciting. It's also inspiring to me to represent as a person of color in this new direction because nobody is looking for us or thinking that we are capable of working this way. It's bad enough that almost 25 years after graduating that the design industry is still so starkly White. The galleries running on AIGA's website, the Art Director's Club and SPD feature all these up-and-coming designers and it's déjà vu for me. I'm still searching to see faces like mine proliferate in the design galleries, the design conferences, and the design legends. So the lack of our representation in the creative industry is a constant inspiration for me to show the gatekeepers that we too are creative and should be recognized.
There are many designers whose work and philosophies I admire. There is Bob Newman, Tony Gable, Margo Chase, Archie Boston, Richard Baker, Joe Duffy, Paul Rand, Saul Bass, Georg Olden, Bobby Martin, Jr., Gail Anderson, Debbie Millman, Paula Scher, Michael Bierut and many more. Some I have gotten to know personally, which is really cool because I now can connect the human story to the great body of work. Others I just admire in the wings as a loving fan and hope one day I can get to personally connect with them. If I got a chance to work with any, I think I'd pass out from performance anxiety.
Where do you see yourself in the next five years?
Reality check with this question – sheesh, in five years I'll be freaking 51. WOW! Just writing that is scaring the hell out of me. I've been lucky throughout my career and have worked at some pretty good companies doing some good work. It's still not good enough for me as I want to do better, more innovative work, and that's something I don't want to leave me. If it does, I think it will be time to leave design.
But back to the question. I see myself working more as a designer for good. What I mean by that is that I want to create design to help society grow, to create a better world for us all, and to help people who otherwise wouldn't have a voice. Over the years, I've grown disillusioned with the commercial design scene and have put my talents towards helping non-profits. Doing pro bono campaigns really makes me feel like a superhero in that I'm helping so many people. I want to be more immersed in that world, especially as the power of design is growing more recognized and more understood.
---
About Andrew: Andrew Bass is an art director and graphic designer living in New York City. You can find out more about his work at his website, or contact him on Behance, Facebook or Twitter.