There's a lot of hot design talent in NYC, and Kendell Burton is a name you'll definitely see in the future. Aside from his work with social media superstar Gary Vaynerchuk, Kendell is also busy with his own projects, not to mention his previous magazine work. Find out more about Kendell and his work in this week's interview!
Who are you and what do you do?
My name is Kendell Burton and I am a graphic/web designer. I am currently working at a social media agency named VaynerMedia after finishing school in December. My job is to create content for brands on their social channels (Facebook, Twitter, Pinterest, Vine). I also freelance on the side and do small projects with my very witty cousin.
How did you get started at VaynerMedia? What kind of work are you doing there?
I got my job at VaynerMedia through a recommendation of a friend. Along with creating content for brands on their social channels, I also direct photo shoots. It is a great environment for someone like me just coming out of college. I have the opportunity to improve my skills while learning how to use new media even better with any brand.
How do you keep motivated and inspired? Do you have any designers whom you admire?
Believe it or not, I find being inspired very easy. There is inspiration at every turn. I look at architecture, graphic design, museum design and etc. Any project that involves problem solving in some way should be viewed as inspiration especially since designers are problem solvers.
Also, we are living in one of the best times for our culture. You don't have to look to far to find great design. Furthermore, I do love the work of a lot of designers such as Paul Rand, Gail Anderson and Eddie Opara. However, I mainly admire Eddie Opara because he can and does design for all media channels. This is the path I see my career going down especially since I really love designing for all media. Design is so universal that once you have the fundamentals down you can do essentially everything whether it is digital or print.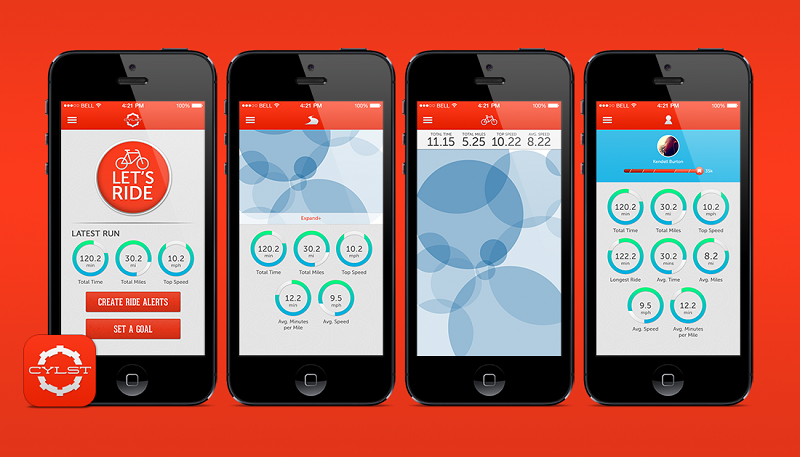 What would be your dream working setup?
I can't say I have a dream setup. My goal is to always have a clean office space. However, the one essential need I have for any workspace is a window with a decent view. As designers, we spend enough time inside and some sunshine can really help with your mood.
During work, I mostly work in Photoshop and Illustrator. I tend to dabble in all of the Adobe suite. Learning is a big part of becoming a better designer.
What kind of projects are you working on right now? Any personal projects you'd like to share?
I'm actually putting together a list of personal projects at the moment. My projects can be as small as a random logo or a poster. I really love app design and currently I am working on a re-design of Cylst. You can find the old design on my website.
I am also a sports fan, so one project on my list is to create a Dr. J. poster with the old school 76ers jersey. This idea was brought about by the documentary that came out earlier this year about him. My goal usually is to make most projects pretty small so I don't spend months on it.
Can you tell us some more about Cylst?
Cylst was my senior project for college that I am aiming to produce. It all started as an app for my final college course. The last course you take at NYC College of Technology is a senior project which requires you to create and complete one semester long project that can be anything.
Nonetheless, I wanted to create something that I would actually use and something that could be produced after college. Cylst is a cycling iPhone app that turns your bike journeys into a piece of artwork. I might create a Kickstarter campaign to get it funded, so be on the look out for it. It will most likely be released for iPhone first.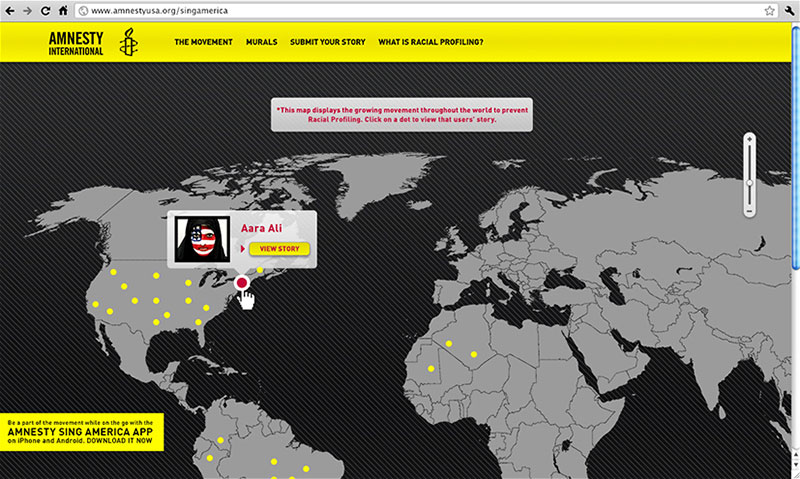 You were editor-in-chief of a magazine while at NYC College of Technology. Can you describe that? What was it about and how was the experience?
SMH Magazine! I loved working on that project with classmates. Shaking My Head Magazine is a big part of the design club at my college. A few of my friends felt that our school had no design identity internally and externally. They knew as students there was a mindset of class, home and/or work, but no real design community. They were bold enough to start a design club that has been around for about 4 years called the Art Director's Club @ CityTech and SMH Magazine was born.
Furthermore, the magazine was a combination of all the experiences we had gained from internships, freelance gigs, research and etc. It was really fun and to this day, even though I am no longer a member of the club, I do mentor the newer members in the best way I can.
Speaking of mentoring, are you involved in the local design community in NYC? I'd imagine there are lots of opportunities.
I'm not involved in any local design communities. There are quite a few I've considered joining. I have a few friends that do a lot of fine art and they are heavily involved in those kinds of scenes. I haven't explore that territory yet but I plan too.
Is there a reason you haven't gotten involved in the local design community? NYC is pretty big!
The biggest reason is that I just finished school. You know when you're in school, that takes up 90% of your time whether it is being in class or doing projects. I just couldn't find the time! This isn't much of an excuse though because I have friends who have done both. However I am filling out the best community for me to dive into.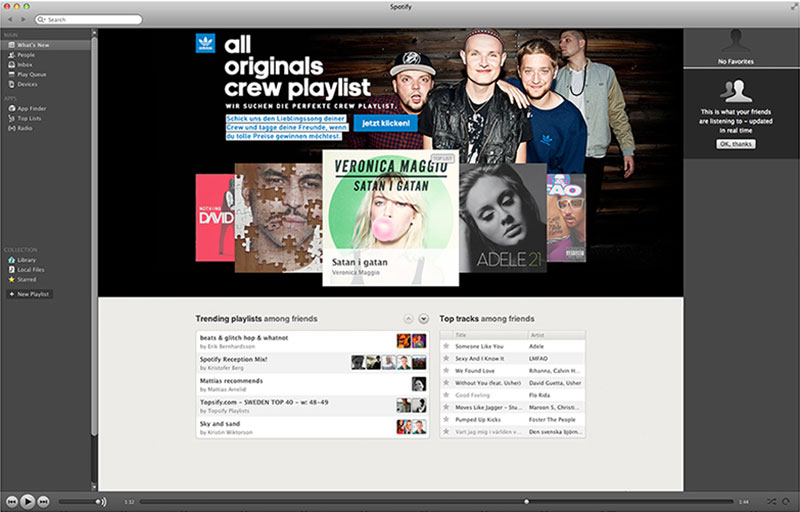 If you could choose any space in the world and create a design for it, where would it be and what would you make?
This is an interesting question. When I had advertising classes in college, I used to allows look for interesting places to place content and really aim to be different. Nonetheless, I think it would be amazing to do an interactive night installation in Brooklyn Bridge Park.
I have no idea what kind of installation I would do, but I really love that space. If you have never been there, I would recommend going. The space is beautiful and the crowds are very diverse! Also, the yearly art festival draws a huge crowd.
What is one industry trend that you wish would go away?
I really dislike hip-hop music being used in weird commercials. The perfect example is this Honey Nut Cheerios commercial. I know Nelly's "Ride Wit Me" was great years ago, but it sounds very weird being sung by Buzz the Bee. It just leaves a bad taste in my mouth.
More importantly, I wish brands would stop  jumping on the latest trends that just seem popular but have no real objective and aren't a good long term strategy. There are a million examples like the Honey Nut Cheerios commercial, but the true problem lies in brands following trends instead of creating trends.
Where do you see yourself in the next five years?
This is a hard question for me. I know my dream is to create a product that I can build a company around. Now is the best time for projects like that. Everyone is shaping the world at their own pace right now with technology.
There are tech startups shaping the industry every day. It's really interesting how the old system of just joining an agency out of school and staying there for 15 years has changed a bit. Designers are a lot more brave and strategic to handle the business side of creating whatever kind of company they want and working for themselves.
---
About Kendell: Kendell Burton is a graphic and web designer in New York City. You can find him online at his website and on Twitter.