2015 was a fantastic year for Revision Path! The podcast grew by leaps and bounds, we hit the 100 episode milestone, our episodes are featured on the AIGA website, and we won a Creative Market award for Most Inspiring Design Podcast! We also switched our fund-raising efforts to Patreon as a way for people to support Revision Path, and we received over $8000 in funding as Fund Club's pick for September! 2016 is looking great!
As usual, to wrap things up for the year we pull together our ten most popular interviews here on Revision Path based on listens, downloads, page views, social sharing, and overall web traffic. Check them out and see if your favorite interview made the list!
#10: Roy Milton 2
While I was in Austin a few months ago, I had the opportunity to visit Sanders\Wingo and give my presentation "Where Are The Black Designers?". And that's where I met Roy Milton 2! Roy's an art director for the Austin-based firm and has helped shape the look and feel for campaigns for clients like AT&T and Bee Sweet Lemonade.
We spoke about art direction — what it is and why it's important — and also talked about pursuing industry awards, the benefits of diversity in advertising and design, and how his dad was one of his biggest artistic influences. Roy also does a lot in the local Austin creative scene, so I'm really glad to have him on to represent. Thanks Roy!
---
#9: Tamika D. Williams
School might be out for the summer, but learning never stops when Tamika D. Williams is around. She's a photographer and a working designer, and is an associate design professor at Alabama A&M University who is responsible for coordinating the graphic design program for the school's visual art department.
A large chunk of our conversation is about design education at HBCUs, but we also touched on diversity in design academia and talked about what students need to do to succeed as professional designers. Tamika's enthusiasm and dedication to the craft of design is really inspiring, and I'm thrilled to share this conversation with you all. Enjoy!
---
#8: Theresa Stewart
Theresa Stewart is an interaction designer for gravitytank, an innovation consultancy in Chicago, Illinois. Her enthusiasm for interaction design is deeply rooted in her love of problem solving and she has helped companies craft meaningful solutions in a range of industries including consumer electronics, retail, and healthcare.
We started by talking about her work at gravitytank, and then moved into discussing the concept of play in design, the type of health data wearables should track, and her recent time in Iceland attending DesignMarch part of AIGA's Spring B'Reykjavik. Thanks to Amy Schwartz for the introduction!
---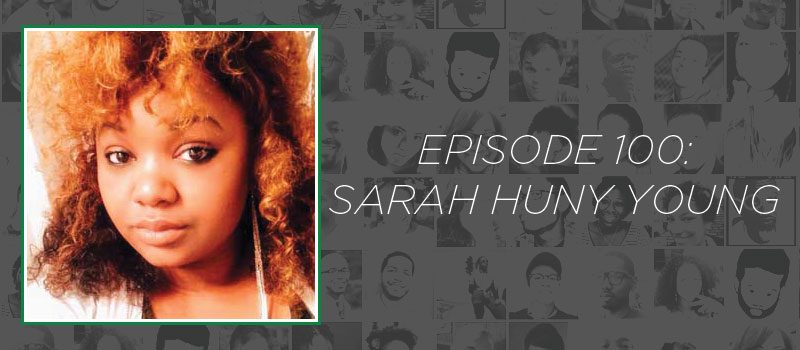 #7: Sarah Huny Young
For Revision Path's 100th interview, I had the opportunity to talk with design powerhouse Sarah Huny Young. Huny's portfolio speaks for itself, and she's done next-level design work for big entertainment brands like VIBE Magazine and BET. Currently, she's the founder of Supreme Clientele, a design agency in Pittsburgh, PA that has done work for award-winning websites like VSB, Soulbounce, The Curvy Fashionista, and the Women's Freedom Conference.
Our conversation touched on so many things — entrepreneurship, the design process, visibility, mentorship…you name it. You'll just to settle in and press play and soak it all up. It's truly one of the best interviews I've done to date, and I'm so glad to have the chance to talk with one of my personal design heroes. Here's to 100 episodes of the Revision Path podcast!
---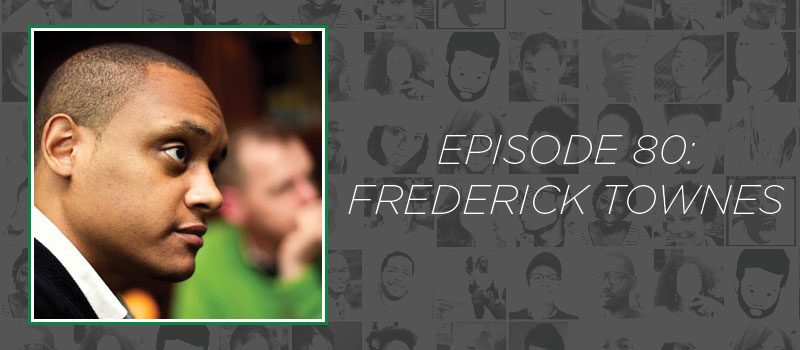 #6: Frederick Townes
Even if you haven't heard of Frederick Townes, there's a pretty good chance you've seen his work. Frederick is the founder of W3 Markup, W3 EDGE, the popular WordPress plugin W3 Total Cache, and was the founding CTO for Mashable. Now he's taking the real estate world by storm as the co-founder and CTO of Placester, which just raised $15M in Series B funding!
We talked about his rise to success and what he's learned over the years, such as the importance of relationships and how culture in an organization is the key to business success. Frederick had a lot of really great information to share, so I hope you enjoy our conversation!
---
#5: Tracey Coleman
"Anything is possible. It's never too late to change your story because my story keeps changing." When Tracey Coleman told me that before we started recording, I had an idea this would be an amazing conversation.
We talked about her unconventional path into design from the world of biology, how it's like working in the agency world, the advice that has really stuck with her the longest, and her latest globetrotting adventure. Tracey really has a lot of inspiring things to say, and you can really tell she lives her life and doesn't let life live through her! Enjoy!
---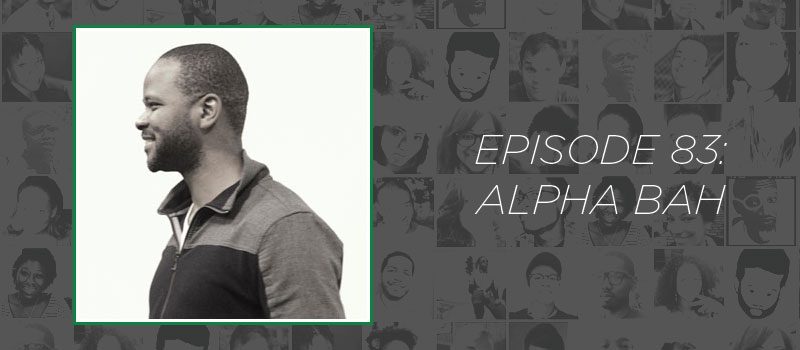 #4: Alpha Bah
I first heard about Alpha Bah from an introduction by Michael Rain. Alpha is the creator of ZNews Africa, an Android app that provides the latest news content from across Africa.
We spoke about how he got the inspiration to create ZNews Africa, what he's learned from his time at Columbia University, and the importance of creating platforms for Africans to tell their stories. If you want to learn more about what's going on in Africa, check out what Alpha is up to! Thanks for the intro, Michael!
---
#3: Ashley Nelson-Hornstein
I had the great pleasure to talk with Ashley Nelson-Hornstein, a Syracuse University graduate and an iOS developer for Dropbox. She may be fairly new to the company, but she has cut her teeth as an iOS dev at probably the best place anyone can learn it — Apple.
We talked about her journey from Apple to Circa to Dropbox, spoke a bit about her accessibility work she's doing (and why it's so important), and talked about her conference talks, such as her talk at Yandex in October 2014. Ashley definitely knows her stuff, and I think she's one to watch out for in Silicon Valley.
---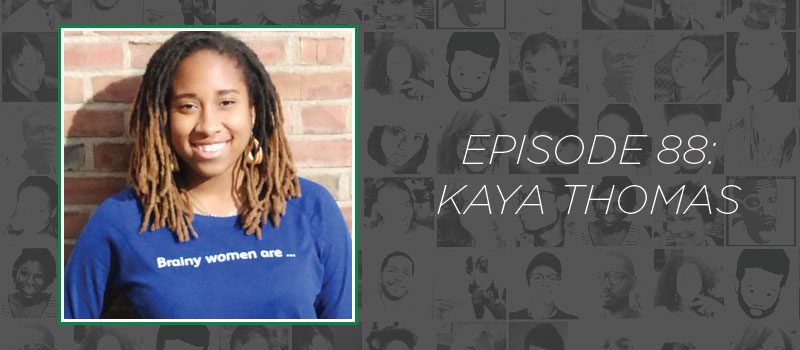 #2: Kaya Thomas
Kaya Thomas' star is on the rise! Maybe you've heard of her because of her popular iPhone app We Read Too. Or maybe you know her as one The Root's 2015 Young Futurists. Or maybe you've seen her on stage at Black Girls Rock being honored by First Lady of the United States Michelle Obama! It's all in a day's work for this Dartmouth computer science sophomore.
We talked about her work and the importance of visibility for Black developers (specifically Black women), combating unsupportive company culture, and what it means to be supportive of diversity. There's no sign of things slowing down for Kaya, and I'm so excited to share this conversation with you. Kaya Thomas is a superstar!
---
#1: Silas Munro
I'm ending off June with an absolutely amazing interview with design educator Silas Munro. Over the years, Silas has collaborated with some huge names in the art world, such as MoMA, the Walker Art Center, and GOOD. (He even taught one of our previous guests on the show — Ariana Farquharson!)
We spoke a lot about design education and pedagogy, touched on diversity in the field of design vis-à-vis competitions like ADC Young Guns, and explored the notion of an African-American/Black design aesthetic. I love his idea that designers can operate along several different modes of creativity, and his work is living proof of that. It's an exciting time to be a designer thanks to people like Silas!
---
Thanks to all of you who have listened, subscribed, rated, reviewed, downloaded, and listened to Revision Path! Your support and participation is what keeps Revision Path alive. 2016 is going to be a great year, so let's do it!