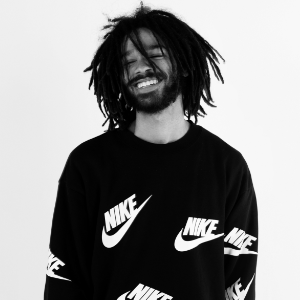 It's a new month, and I am beyond excited to share with you my interview with Julian Williams. He may be young in age, but his impressive body of work rivals those of designers with years more experience. We talked a few months after he completed work on the Biden for American campaign as their lead opposition brand designer. Pretty cool!
We spoke about how he landed on the campaign, and Julian shared the differences between working with clients in the U.S. versus clients in Europe. From there, Julian took me through his history as a designer, including working for fashion designers Tommy Hilfiger and Karl Lagerfeld, a stint as an intern at &Walsh, and being a designer at Nike while in The Netherlands. Julian also shared how his passion for voguing and the ballroom scene helps influence his work, and he gives some great advice for graphic designers out there looking to find their own style. Julian's motto is about making good work with good people — something we can all take to heart!
Transcript
Full Transcript
Maurice Cherry:
So tell us who you are and what you do.
Julian Williams:
Hi. My name is Julian Williams, and I am a graphic designer and art director based in Amsterdam.
Maurice Cherry:
Nice. Before we get more into what you do, and your background, and everything, tell me how are you feeling right now? I know it's late. For folks that are listening, we're recording it's 5:00 PM ish my time, but it's several hours ahead where Julian is.
Julian Williams:
No. I'm feeling wonderful. We've had a lot of really good, sunny weather here in the Netherlands after the canals froze over about two or three weeks ago. And I think that's been keeping my mood very, very high. I've been having some good work lately too. So I'm feeling quite happy and quite good.
Maurice Cherry:
Nice. How has the year gone so far for you?
Julian Williams:
It's been great, actually. I think now that kind of … in the Netherlands, we've been in our own lockdown. And we also have had for the majority of this year 2021, a curfew. But I think we've all kind of acclimated to that and are just kind of used to it. We can't go out past a certain times and I'm just like I'll get some projects done at home. I've been playing guitar a lot and writing some music when I'm not designing, or working for clients, or doing some personal work. So yeah, I'm doing pretty good. I think the year's been going great so far.
Maurice Cherry:
Okay. What would you say the general, I guess feeling is like in the city? I know that might be a little difficult to gauge.
Julian Williams:
Yeah. It's interesting here. I'm in Amsterdam, which some people really look towards I think when they think of the Netherlands. And there's a lot of controversy going on right now with the pandemic. There've been a lot of protests centered in Amsterdam of people who don't agree with lockdown measures. And it is creating quite a bit of tension. There's even been small instances of violence around the country based around lockdowns and stuff. So I think things feel a little tense. And also, people have kind of been doing what they want for a while and not being as careful I think, as other European countries. Like it took us longer to have a mask mandate than a lot of other countries. So yeah, I think there's a little bit of tension in the air. But mainly, people are just kind of sticking to themselves and going about their days. Yeah.
Maurice Cherry:
Interesting. I figured America would have a monopoly on people acting in public around-
Julian Williams:
I thought the same actually. I was like oh man. At the beginning of the pandemic, I was like, "I'm in Europe. We have everything together. We got it going." And lately in the last few months, the Netherlands has also not been doing so great with their vaccine rollout. And I've been talking to friends in the U.S. who have gotten their shots and stuff already. And I'm just like, "Oh my gosh, it's going to be August or something by the time I get vaccinated."
Maurice Cherry:
I feel like it might be that way here as well. I mean, I'm in Georgia. Which is I think as of our recording, the state that is the worst in terms of vaccine rollout. If it's not the worst, it's one of the worst. It's circling the bottom, 49 or 50, something like that. So we're not doing too great either. But I can wait. Really, I was concerned about whether or not my folks got the shots and my grandparents got the shots, which they did. So I'm like I can wait. I work from home. I've already had to do this for a year. I can wait-
Julian Williams:
That's the feeling I have too. I'm very fortunate with the kind of work that I have as well. So I'm quite good being at home. A lot of the stuff that I like to do, I can enjoy in my living room. So yeah.
Maurice Cherry:
Nice. Talk to me about what kind of projects you're working on now.
Julian Williams:
Right now, it's quite interesting because … so I have entered into the world of freelancing, which is not something that I've been crazy used to before, but it's something I'm loving a lot right now. And I am actually working with a company called Meow Wolf that was started in Santa Fe, New Mexico where I went to university. And they have acquired some spaces in Las Vegas and Denver. And they make these kinds of insane, it's so difficult to describe what I'm working on now. These insane interactive, almost museum spaces that are also story-based. Each place that they acquire kind of has its own narrative. And I'm doing work for their space that's going to be opening later in the year in Denver, Colorado. And I'm really excited to be working on this because a lot of my colleagues are former professors and classmates of mine, who I saw all the time in Santa Fe. So it's really been great to kind of reconnect with those people after so many years and make cool stuff like we used to.
Maurice Cherry:
Nice. So you still kind of keep in touch with folks, and friends, and everything from back home?
Julian Williams:
Yeah. I definitely make a point to have conversations with former classmates, and friends, and teachers about things I think are interesting and design. Because when I was in university, I really believe that those were the people and the parts of studying that gave me the most. Just talking to people about things that they were interested in. And yeah, I make an effort to keep that going, even though we're not in school anymore. And I think people feel really engaged by that sometimes.
Maurice Cherry:
How is the design scene for you in Amsterdam?
Julian Williams:
I love it. And I feel really happy that I had the opportunity to study American design in the United States, and then just kind of get thrust into this other design world. It's interesting because I started my career in Europe, but I was studying in the United States. I feel like there's kind of a seriousness to design in Europe that obviously in some parts of the United States exists as well. But there's just something about the way that people approach the execution of design that I think is quite rooted in history and design movements from the past. I mean, in the Netherlands, you can see the influences of Mondrian and quite prolific artists and designers all the time in repeated and interesting ways. So yeah, it's interesting. It's quite cultural here. It's quite serious.
Julian Williams:
And then I think I'm also fortunate because I'm in Amsterdam, and it's such a multicultural city, that it's great to see outsiders like me come in and have a play with that kind of design language, and kind of bring our own taste into that.
Maurice Cherry:
Now I know that you just came off of a pretty big design gig. You were working for the Biden for President campaign.
Julian Williams:
Yes.
Maurice Cherry:
Tell me about that.
Julian Williams:
Yeah. Coming onto it was rather random. So pandemic is happening. I'm in my apartment in the Netherlands. I was sitting on my couch. And this person I had never met before in my life named Robyn Kanner sends me an email saying, "Hi, I'm creative advisor for Joe Biden's presidential campaign. And we'd like to talk to you about potentially coming on and working for the campaign." And it was quite a process from that first email to signing the contract and being like okay, I'm part of the team now. But gosh, it was a fantastic, exciting, fiery, wild, interesting design experience that I feel so fortunate to have been part of. And I met incredible people working on that team on something that we all felt was so important.
Maurice Cherry:
Was it difficult working with, I would imagine the team is mostly U.S. based, but was it difficult trying to kind of acclimate to that?
Julian Williams:
Well yes, you are correct that it was U.S. based. I was actually the only person on the campaign based outside the United States. It was not difficult for me though, because I am quite used to adjusting my life to other time zones. My mom is German, and my dad is American, and we've always moved around the world as a family and had to talk to family in the states when we live in Germany, and talked to family in Germany when we're living somewhere else. And I also told them I'm willing to adjust my entire life to work on this. If I need to sleep a few hours in the daylight and then be up all night, I will. It's funny that's what I thought it would be. And then it actually just ended up being I was just awake as often as possible to work on stuff. Because you never know what's going to happen when the president gets COVID and then you have to make content based on that or not make content based on that.
Maurice Cherry:
Yeah. And you were working specifically with opposition research, right?
Julian Williams:
Yes. So in my interview, it was funny. I remember Robyn Kanner asking me, "How would you feel about designing content that I don't know, maybe attacks the president of the United States?" I was just laughing. I was just like, "I feel amazing about doing that. And I also have a bunch of content that I've been making for years on my personal platforms showing that not only can I do it, but I can do it quickly, and I can do it in interesting ways. So let's get to it."
Julian Williams:
And yeah, then I was hired as a middleweight designer on the campaign, and then I was quickly promoted to lead opposition brand designer. And I developed with Robyn the art direction for how the Biden campaign talked about the Trump administration and the things that the president had and mainly hadn't done.
Julian Williams:
It was a really interesting opportunity for me because I have a large background in really graphic design, a little bit of art direction. But I loved this because I have quite a political background. Before I just decided to study graphic design, I actually wanted to go to West Point and study political science, serve in the military, and then go into politics. That was my plan. And I had been talking to my parents about it for a lot of time up until my last semester of high school when I did a complete 180 and I was like, "No, I'm going to be working with something visual for sure. Or I'll go crazy." But I'm so happy I got to do this because a large part I feel of what I was doing was strategy-based. Stuff would happen and we had to react to it quite quickly, especially around debate time. And I actually really loved the engagement and almost weirdly thrill of having to quickly concepts visualize and then execute designs based on things happening in real time. I loved it. It was quite interesting.
Maurice Cherry:
That's quite a shift. And I'll ask you what it was just growing up and everything. But yeah, that's a go from wanting to be in the military and politics to switching over to graphic design, that feels very sort of left brain, right brain in a way.
Julian Williams:
In high school, actually I did a lot of things in high school. I was in theater, I was running cross country. I was in choir. I was like, "Let me do everything." But my actual kind of baby was speech and debate. I don't know if you're familiar with the NFL, the National Forensics League.
Maurice Cherry:
Okay.
Julian Williams:
So the National Forensics League is this thing in universities and high schools. It's an institution in the United States that is the main program for public speaking debates and extemporaneous speaking in the United States. And when I was in high school, I participated in debate tournaments around Texas. And in my last year, I forgot if I represented El Paso or Texas in the national competition in Birmingham, Alabama. I loved to debate. And my specific category was CX debate, which is evidence based debate. And I loved it. And I'm really happy that I did that when I did, because I think that has made me quite comfortable going from verbal communication to visual communication. And then talking about that visual communication when I need to.
Maurice Cherry:
That's interesting that you were able to kind of transfer those skills over like that.
Julian Williams:
Yeah. Yeah. It really worked out like that.
Maurice Cherry:
When you look back at your time on the campaign, what do you remember most?
Julian Williams:
I remember working with really strong women and a really diverse team of people. A lot of colors on our team. A lot of gender identities, a lot of sexual identities. My bosses Robyn Kanner and Carahna Magwood are two amazing, intelligent women. Also just really inspiring. Carahna is a mom. She was deputy design director of our team. And now she's working at the White House I believe as creative director. She's running creative at the White House. I forgot what the official title is. But she's raising a five-year-old and guiding an entire team of designers, reacting to content, driving her kid to school while on meetings with us. And I remember just thinking, "Gosh, this woman is Wonder Woman. Wow, I'm so inspired by this." And it really became this little family. And it was also so interesting because no presidential campaign has ever been like this, and hopefully no one ever will be.
Julian Williams:
A bunch of us never met. I was on the other side of the world getting on phone calls with people who are just waking up. We had a morning meeting every day. We had an evening meeting every day, every single day. Every single day for four months that I worked on the campaign. And I'm so happy we worked the way … for something that serious, I feel like we didn't have a choice but to work as a family. And I think the thing that I just remember is just how diverse, and engaging, and interesting, and fun, and exciting this family was.
Maurice Cherry:
Yeah. Folks that have listened to the show knows that I've worked on a political campaign before. It was just a mayoral campaign. And I was on there for I think from February to November. So 10 months-ish doing design, and new media, and everything. And this was back in, I'm dating myself. This was 2009. So this was right after Obama got elected. And this was the first set of real municipal races in the country that saw what Obama did with social media, and with great graphic design, and everything. And they wanted that. I'd say every candidate that I had run across including the one that I worked for, they wanted that Obama sort of shine and everything. And it was so interesting trying to navigate that time because there was no handbook.
Maurice Cherry:
I mean, the people that did that first campaign, some of them of course went off to the White House. But nobody really knew how to do any of this stuff. I mean, now it's common. Now if you're running, you have to have all these things kind of in your toolbox, in your campaign toolbox. But back then, I had found some girl on BlackPlanet that did custom MySpace pages. Again, dating myself. We had a custom MySpace page. We had a Flickr page and a Meetup page. We tried to get on every sort of social network that we thought we could find constituents on or at least try to connect with people on. And it was just such a different time from then and now.
Maurice Cherry:
But I know what you mean about those daily meetings. And you really get close with those people in a very short amount of time. I mean, I feel like any campaign, it's like a little mini company in a way. And then of course once the campaign ends, everyone kind of goes their separate ways. Some go with the candidates, some don't. For me, I was at that time also starting out with my own studio. And it was so beneficial to me afterwards. Because I had now this Rolodex of contacts that I could reach out to.
Julian Williams:
I do feel like that as well. It's also interesting that you mentioned people wanting what Obama had on his campaign in their campaigns. Because I think in the world of design that happens, and it did happen for our campaign, with really simple things. Like after Obama's campaign, everyone wanted to use the font Gotham. A bunch of people were using Gotham. And it's interesting something that we did. So before I entered the Biden campaign, I hated gradients. Just gradients. I was like, "I'm not putting gradients on anything that I make. They're hideous, no place for them." And freaking Robyn Kanner made me fall in love with gradients, made our entire team fall in love with gradients. And she was constantly talking about how gradients were so she used the word luscious. It's actually kind of an inside joke within our campaign, this thing of luscious gradients or something that we applied to a lot of the visuals that we made. And then kind of towards the end of the campaign and after our campaign, a bunch of other campaigns like the runoff election in Georgia, they were using gradients as well. Which is not something that's very common to I think a lot of political campaigns before. So it's interesting how this stuff becomes cyclical and these influences kind of trickle down. They wrote the book. So let's work in the way that they worked.
Maurice Cherry:
Right. No, I think we're starting to see a lot more … I mean, this is probably a weird observation, but we're starting to see a lot more design in politics in several different ways. I think one, of course in the way that we're talking about, which is for advertising a candidate or particular cause. Usually a candidate is using some combination of red, white, and blue in a very sort of discrete fashion where you don't see things like different topography, or gradients, or halftones, or any of that other sort of stuff. But I think also what we can see from just what's happened in this country over the past few years is how design can be used in a negative fashion to disinform people to have wrong information out there, all that sort of stuff. So I think it's kind of always around, but it feels like it's certainly become a lot more prevalent and known to more people over the past few years just how much design has been kind of a double-edged sword in politics.
Julian Williams:
Yeah. That was something that I had to, I feel I applied a lot of that kind of research into the way I went about creating the art direction for the opposition of the campaign. And it comes directly back to the debate world that I was talking about before. In CX debates, often there's a topic every year. And at the time when I was a senior, it was transportation infrastructure. And the main topic for the entire country or all schools the entire year was should the United States increase investment in its transportation infrastructure? And you actually have to learn to both affirm and negate that statement. You have to play both sides. And I always feel like understanding that is so vital in getting your message across.
Julian Williams:
Often now, I find myself telling younger designers when they're making something, like if they're making a poster, don't go to designers asking for the opinions. Obviously you should, you should get as much help as you can. But in a way, the people who aren't designers are the ones who you're communicating to. And that was something I tried to always keep in the back of my mind to think about it's best if we get as many votes from everyone so it's good to understand the viewpoint of everyone and the way that people view the current president, if I'm trying to create content that is attacking him, and decreasing his power, and making him look smaller than he is. That was something that my team and I felt maybe hadn't been explored as much in previous campaigns.
Maurice Cherry:
Yeah. And also, I have to say of course you all did a fantastic job. After the campaign ended, did you have an opportunity to work for the administration, or did you just decide to sort of stay freelance?
Julian Williams:
Yeah. So I actually did a little bit of work for the inauguration just for a hot second. That was really nice. And everyone had the opportunity to kind of apply to positions at the White House. I kind of wanted to get back to making more connections. And I think that's kind of the way that I'm approaching the work that I look for right now. I say that my biggest dream is to make good work with good people. And I think this last year, that's really become a reality, and I've had a taste of how amazing that is. And I want to just keep meeting more people and working on diverse things. And I do definitely see myself coming back to the political world in the future. Although, I think the thing that drove me to do it this year, with this last year was just the urgency of this campaign had to go the way that it did, or so much would have gone wrong.
Julian Williams:
And I'm really happy that they hired me because I brought a whole different perspective anyone else who was working on the campaign I feel, in the sense that I was telling my coworkers, "This affects the whole world. If this man remains president, there are people in the Middle East who are going to have a lot of problems." My two countries had a fantastic relationship with each other before Donald Trump was president. And it actually really pains me to see the two leaders of the countries that I'm from having the conflict that they do.
Julian Williams:
So there was a whole lot of other things kind of riding on this election for me. And to have an opportunity to be a direct part of effecting that in any way was really important to me. So I feel myself being drawn towards working in politics in the future. I kind of hope that I don't feel such a drive and need to be involved in politics in the way that I did last.
Maurice Cherry:
Yeah. That's probably for the best. I'm sort of speaking from experience. Again, not at the level that you have. But yeah, it's good to have that experience to be able to work in that sort of crucible of creating work, but it's so much better to be outside of it. You just gain a different perspective. So yeah. You mentioned Santa Fe. Is that where you grew up?
Julian Williams:
Where I grew up is a loaded question. Okay. How much time do you have? So I was born in the Southwest of Germany in a place called Kaiserslautern. My mom and I's hometown is Ramstein-Miesenbach, which is right next to Kaiserslautern. And I lived there for five years. And then my family moved to El Paso, Texas. And El Paso has always kind of been what I consider to be my American hometown. We spent a lot of time in Germany and El Paso because my dad was in the army for 30 years.
Julian Williams:
So we were in Germany. Then we went to Texas. We were in Virginia a bit, we went back to Germany. And then high school time, ended up back in El Paso, Texas. So I was in the Southwest. And that's kind of what got my eye towards Santa Fe. And Santa Fe, New Mexico one is my favorite place that I've been to in the United States. And I think it's the most beautiful place. And it definitely was where I needed to be.
Julian Williams:
I have a special connection to Santa Fe, Mexico City, And Amsterdam. I also spent a lot of university time traveling to Mexico City. My school had a sister school in Mexico. And a lot of my friends live in Mexico City and got quite close to that city. But those three places, I just had this feeling. Whenever I was there, I was like, "I'm meant to be here right now." And it's not a feeling I've had about anywhere else that I've lived or been. And yeah, I feel really fortunate to have been in Santa Fe when I was there. It's such an amazing place. And Santa Fe University of Art and Design, I kind of describe it as a lovely experiment gone wrong. Because unfortunately, the school closed down the year after I graduated. But for the time that I was there, it was fantastic. That such talented engaging students and teachers, we were kind of like this little artist colony. Just making stuff, just wiling out on some art. It was great.
Maurice Cherry:
How many people have asked you if you know the way to Santa Fe?
Julian Williams:
I feel like actually only people in New Mexico ask me that question.
Maurice Cherry:
Interesting. Okay. So with all of this kind of moving around and this really sort of melding and meshing of cultures, I would imagine that you were exposed to a lot of design probably just through all of these different stimuli.
Julian Williams:
Oh yeah. Yeah. And I think I'm really, really fortunate for that to be the case. I mean, I do kind of feel like I have to acknowledge that there's a little bit of privilege that is associated with that. In the sense that me being a citizen of two countries has a lot of privilege behind it. I can work anywhere in the EU. I can work anywhere in the United States. So now in the last year, I've been giving a lot of talks to university students. And I always make sure that I mention that, because it's not always so easy I feel for people to have some of the experiences that I've had. I mean, I definitely have things going against me like working as a Black person in the creative world obviously has its drawbacks around the world. But being a citizen of these places does give me some advantages of having lots of different cultural influence in my work, opportunities to meet people, and work with people, which I feel very fortunate to be a part of. And I hope the stuff that I'm doing is giving back to people around the world in some way.
Maurice Cherry:
Yeah. I was curious about kind of your influences. Because when I look at your work, like the work that you have on Instagram, the work that you have on your website, it's so strongly topography based.
Julian Williams:
That's very funny to hear. Sorry, go ahead.
Maurice Cherry:
Have you heard that before?
Julian Williams:
No, it's so interesting. When I was in university, everyone was afraid of topography. We had a wonderful topography instructor named Arlyn Nathan. Bless her. A fantastic, fantastic teacher. I believe she attended Yale. And all of us were always so scared of typography. Topography is like the most difficult part of graphic design. And I think I still feel some of that. I still feel quite intimidated by typography. But I often find myself engaging with things that intimidate me. So maybe that's what you're seeing is me being a bit of a masochist maybe.
Maurice Cherry:
Well, I mean there's that. I think the way that you approach it certainly is in a very kind of I don't know if I want to say brutalist. First of all, I didn't go to design school, so I don't know these terms. But when I see it, it's in your face. You don't miss it. There's no subtlety about it. Which I like. I like that.
Julian Williams:
My actual introduction to design and typography, when I went to university in Santa Fe, I barely actually knew how to navigate the internet. A home computer wasn't something that … my parents were a little strict. So they were like, "Yeah, do something that's not on the computer." So when I got to university, I was quite intimidated because it seemed like everyone knew Photoshop, and people knew their way around the internet. And I definitely didn't and didn't even know how to hold a Wacom pen.
Julian Williams:
And actually when I got to university, the thing that I gravitated towards was graffiti and spray paint. My dad was in the military. I wasn't running around at home with cans of paint, getting into trouble. Because I would have problems when I come home. But when I got to university, it was something I was really interested in. And I think that is kind of my first jump into the world of typography, and communication specifically. I was meeting graffiti writers in Santa Fe. I was spray painting legally, sometimes not so legally, and doing quite in your face messaging things. And I think that is maybe what I see in my work now. My relationship with typography is quite loud and informative, I think. And it's been quite an evolution from those freshmen days of messing around with some cheap spray paint cans. Yeah.
Maurice Cherry:
Graffiti. That's interesting. I don't know why I'm not thinking that there would be graffiti in Santa Fe, New Mexico. But-
Julian Williams:
It's great. It's great. And also, New Mexico has a large native population. and that comes into the work a lot as well. I've met quite a few native graffiti writers around Santa Fe. Really awesome stuff.
Maurice Cherry:
Now, one of the first design gigs that you scored right out of college was actually pretty big. You worked for Nike, or you interned for Nike, and then you later worked for Nike. Is that right?
Julian Williams:
Correct. Yes.
Maurice Cherry:
How was your experience?
Julian Williams:
It was really fantastic, interesting, challenging at times. I think definitely the hardest point in my career. I got interested in Nike as a student because Bijan Berahimi, a designer who runs a studio in Portland called FISK, fantastic design studio, came to my university and gave a workshop with his friend Chris Burnett based around Nike because they had both worked at Nike previously. And we made all this interesting work. I remember being really stressed out about the work for some reason. I was just thinking I have to make the most amazing thing. Because this is based on Nike, and they're such a big place. And I stayed up until 4:00 AM working on this little poster I was making. And I left the lab crying because I just hated what I made. And I went back to my dorm room, and actually someone had set off like the water sprinkler in the dorm. And all me and my friends had to sleep in this brightly lit storage shed off the side of our dorm for an entire night. It was just the worst night of university ever.
Julian Williams:
But I talked to Bijan a lot at that workshop, and he actually reached out to me a little bit later to work on some freelance work for Nike. And my mind was just like, "Man, Nike. I really feel good when I work on this stuff. And I'm so interested in it." And I saw that they were hiring a design intern in Europe. And I applied, I had an interview, and I got the job. It was so funny. When I got the phone call, it was 4:00 AM in New Mexico. And some number I didn't recognize called me, and the person on the phone was like, "Hi, are you Julian? You're going to come to Amsterdam and work for Nike." And out loud on the phone I said, "Fuck." It was the first thing out of my mouth. I was just like I'm in New Mexico right now. I'm about to get on a plane to a place I know nothing about.
Julian Williams:
But I did it. And I came to the Netherlands. Nike's European headquarters is in a village called Hilversum a few minutes away from Amsterdam. And it was really challenging. I think I was still working on my thesis. I was halfway through my last year of university at the time. So that was another thing. I was still working on schoolwork while working for one of the biggest companies in the world as my first career thing ever. But I also feel like in that time, I was kind of relearning how to be European and how to engage with Europeans on a creative level, on just conversational level as well. I feel like I kind of in a way, had a little bit of an American handicap when I started working at Nike.
Julian Williams:
But there was a point where I just kind of pushed through and stopped worrying so much about this stuff, and was just making work in the way that I had learned to in university. My design professor David Grey, who he was kind of a mentor of mine in university. He really had us just kind of sit down and make things without worrying. Obviously we have to think about the process at some point. But our really early design practices revolved around making. And that was also something that we did in our workshop with Bijan. And I started working in that way and also bringing a bit of analog stuff in. And stuff just started clicking, and I stopped worrying about stuff. And all the things that you learn about how to present decks, and how to talk to clients and stuff just kind of came naturally.
Julian Williams:
It is difficult though, working in that kind of world. So I finished my internship, and then I was hired as a brand designer at Nike. I do feel that Nike has a very large hierarchy problem. I think that titles matter to people a lot. And I don't think I realized it at the time that it was actually quite toxic. I think it still is quite toxic, which is unfortunate because Nike is my favorite brand. They produce some of my favorite design work in the world. However, yeah, just this kind of ranking stuff was not something I was aware of until I later left Nike and worked at other places and realized it's not supposed to be like this. I'm not supposed to feel my opinion maybe doesn't matter as much as this person because they have a higher salary than me.
Julian Williams:
I also feel like sometimes if you're a minority working in creative at Nike, sometimes your expertise in certain cultural things might not get taken advantage of in a correct way. I mean, I was 21 and 22 when I was at Nike. I was the target audience. Young, male, interested in street wear and sports. And I don't know, I wasn't trying to go around being this loud intern like, "Listen to me. I know." But I feel like maybe it's just the thing of missed opportunities.
Julian Williams:
I also feel like, and just to be quite candid, I think it would be difficult to work as a creative at Nike if I were a woman. Without getting too into that, just Nike is a boys club. It's a straight, cisgender white boys club. I mean I worked in the European headquarters. I witnessed it there. But I actually heard it echoed heavily in Portland where the global headquarters is. And I think it's a big problem. And I think it's come to light a lot in recent years. And I hope that things are being done to change that.
Julian Williams:
And also interestingly enough, I lost my job at Nike. I was fired actually. Which at the time was really devastating. And now, I'm actually very thankful for it, and thankful for the opportunity to talk to young designers about this. And the reason I was fired interestingly enough, I had been about 10 months into working as a brand designer. And I was asked to give a design talk to a university in the United States. And my Instagram at the time was all personal design work. I was making a lot of posters based around political things that were happening in the world, stuff that Donald Trump was tweeting. Or just poems songs, honestly whatever I felt like. It's just a typical design Instagram. And I gave this talk, and the talk was about me studying in Santa Fe, getting my job at Nike, the way that happened. I actually made a poster based on that phone call I mentioned earlier where I was like, "Fuck." And I took the word fuck, and I put it on top of the Nike swoosh. And I posted it to Instagram. And the caption I wrote was, "Just finished wrapping up a wonderful talk with my former professor and his new students at university of so-and-so about my wild life at Nike." And I tagged Nike.
Maurice Cherry:
Oh no. I think I see where this is going.
Julian Williams:
So I think I gave the talk on the Thursday, posted that on Friday, came into work on Monday, worked all day, got asked to come into the back Nike office, and was just told, "Yeah, we have a zero tolerance social media policy. We have to take your laptop. We have to take your hard drive. We have to escort you off campus, and we're terminating your contract." And I was 22. Yeah. In hindsight, I do sometimes kind of wonder. Because at the time, it was wintertime, things were really busy, and the environment was quite tumultuous. And I wonder if there were other things that maybe influenced a decision. Because my team was devastated. They were actually talking to our leadership basically saying, "This is ridiculous. There's no reason why you can't give this person a warning. They obviously love this brand."
Maurice Cherry:
Did they even give you a chance to explain the context?
Julian Williams:
I was shocked and I said, "You can read this caption right there. It's very obvious that I have no malicious intent with this design." At the time, it really sucked. I asked a random person to take a photo of me standing, at the time, Nike was having their just do it campaign with Colin Kaepernick where he says, "Stand for something. Even if," I forget the phrase of the campaign. It won a bunch of awards, it was brilliant. But there was a big poster of Colin Kaepernick. And I was being escorted to the main office to be taken off campus. And I asked some random lady to take a photo of me in front of that for some reason. And I actually show that photo when I give talks. Now it's just me looking devastated in front of Colin Kaepernick because I just lost my dream job.
Julian Williams:
Now though I have to say, I am extremely thankful that that happened. Because I think when you're a student, sometimes people look at Nike as the end all to the design world. It's the top of what you can be. And then when I got into it, I realized no. The thing that I love is working with cool people. And I've met some cool people at Nike, and I've met some not so cool people at Nike. So I want to see where the other cool people are. And I think if I hadn't been fired actually, I would probably still be in that world because I didn't know any better at the time. And yeah, nowadays I feel really thankful that that happened, because some amazing stuff happened after that. [inaudible 00:43:44] first though.
Maurice Cherry:
I mean, I told you kind of before we started recording that I've had a few other black designers that worked at Nike on the show before. And they've all kind of pretty much said the same thing about just how the work culture is and everything. So it's sad that that's the case from such a prolific brand. But I have to say, you said you were 22 when that happened?
Julian Williams:
Yep.
Maurice Cherry:
That's the best time for that kind of stuff to happen in your career is. No seriously, at the beginning, that is the best time. And I don't know what it is, and I guess I'm sort of looking at my own story here too. I also got fired from a job for it wasn't a social media post. It was a blog. Actually, it was several blog posts. I'll tell you after we stop recording. But yeah, I got fired in a very similar fashion from a job. And I wasn't a designer. I was doing customer service or something like that. But it was after I got fired from that job that I got my first real design gig that then sort of kick-started my career. So I mean sometimes, you have to have a setback to have a comeback.
Julian Williams:
Yeah. And I also really established my own personal design practice at that time. Because to be honest, after I got fired from Nike, for a few months, life got quite hard. It just so happened that the time I lost my job was also the time the contract for the apartment I was living in was ending. So I wasn't job secure. So then I became not house secure as well. And I ended up couch hopping for a few months. And I hated being a burden to other people. My friends were quite helpful. And to them, it wasn't a big deal at all to have me on their couch for a week or so. But I just felt so bad.
Julian Williams:
But what I will say is in this time, I was making design work like crazy. And just for no reason at all. And the kind of mindset that I had, I was giving myself ridiculous design briefs. I was like I'm going to design a passport for the moon for the future when we colonize the moon, and I'm going to create a rave poster for the planet Venus in a made up language. And the kind of mindset that I had, because I had only worked for Nike. So all the work I had to show was from Nike. And I didn't like that. I was like if I'm going to interviews and stuff, I need to be able to show some different kind of stuff. I mean, I can make a bunch of different things for Nike, but I don't want to just have swooshes all over my portfolio.
Julian Williams:
And going into interviews, I was showing this personal work actually as if it were real work. I wasn't even mentioning, "I just made this one." I just showed the things. And I was like, "Obviously, no one's asked me to make this. But I'm showing you that if someone did ask me insanely to design a passport for the moon, I would be able to do that. And if I can do that, I can do whatever you want me to do for your brand. I can design a website for you. I can design a clothing line. Let's get to work." And I was making stuff like every single day. I was like if I'm not going to be working, I'm going to be working for myself. And I'm going to have some tools in my back pocket to show people what I love to do. And yeah, I'm really happy that I did.
Maurice Cherry:
That's good that you kept on kind of designing and sort of honing your craft at this time, even when you sort of had this other insecurity, just in terms of where you're going to stay and where money is coming from. That didn't deter you from still creating.
Julian Williams:
Yeah.
Maurice Cherry:
Now you also have worked as a graphic designer in the fashion industry for a few well-known designers. Was it different doing design work for a fashion brand versus more of a sports brand like Nike was?
Julian Williams:
Definitely. Actually, the first job I did after losing my job at Nike, I worked as a freelance designer for Karl Lagerfeld for quite some months. I have an interesting story about that as well. I got the interview with Karl Lagerfeld. I had actually used the last of my money to move everything I own into a storage unit. And I was staying at a friend's place. I ran back to the storage unit, got whatever the nicest outfit was that I could put together, which was quite nice if I do say so myself. I had some Nike shoes and some things. They were just in storage. I went to Karl Lagerfeld office, had my interview.
Julian Williams:
A few days later, I get a phone call. "Hi, we loved you. We're looking forward to work with you. We'd love for you to come in and start on Monday." I said, "Fantastic." This is not a lie. I put my phone down. I went to use the bathroom. I came back, I picked my phone up. I opened Instagram. The first thing that pops up, Complex News, Karl Lagerfeld has died. And I was like, "Is it me? Am I cursed?" That is not a lie. It happened exactly like that. A few minutes later, I got a phone call back from the project manager saying, "Hey, don't worry. We still want to work with you. Can we move your booking by one week? Because everything is on fire." And I was like, "Yep, completely understand. Let's do it."
Julian Williams:
I loved working for Karl Lagerfeld. I got to do a lot of things that I hadn't been introduced to before, like art directing some product photo shoots. They gave me a lot of creative freedom because they at the time wanted to revamp a lot of digital and social content. And I think that's one of the reasons that they went with me. I think that like you said, it's a fashion brand. It's not sportswear. They might have some sportswear items every now and then. But I think they were looking for someone like me who had had a different kind of experience to bring a bit more interesting content.
Julian Williams:
And then I went on to work for Tommy Hilfiger, which I felt kind of walked the line of the two worlds that I had worked. Sportswear, and then a bit more fashion-y stuff. And I really loved working for Tommy Hilfiger. I think they did the opposite of what I was missing at Nike. They appreciated who I was as a person, the interests that I had. And thought how can we apply this to our work? An important part of my life actually outside of design. So I Vogue. And maybe some people don't know what that means when I say that I Vogue.
Julian Williams:
But voguing is a community and a culture of people that was started by people of color in New York, in the United States. And these people gather to have kind of these competitions/performances called balls that incorporate a bunch of different things like fashion, and dancing, and creating outfits, and sometimes drag. And at the time, I had been voguing for about a year or so, maybe a year and a half. I had started voguing because voguers have things called houses, which are basically groups of people who compete together at these competitions, at these balls. And the main house of the Netherlands is called the House of Vineyard. It was started by Ms. Amber Vineyard who came to give a voguing workshop at Nike, spotted me. And she came up to me. And when you participate in these balls, it's called walking. And you walk different categories. There are categories like face, and you have to show your beautiful face. Or there's body. And you have to show that you have a luscious or muscular body. And there are performance categories like Vogue femme, which is a fantastic expressive dance and performance style.
Julian Williams:
And Ms. Amber Vineyard spotted me at her workshop and in the crowd. And she came up to me and she said, "You need to come to my balls. You need to come to my classes and meet my ballroom children. I see you walking this category and this category." And gosh, it just thrust me into this insane, fantastic, beautiful world of queer Black arts. And I met so many talented people, and it became such an important part of my life. I really see a lot of these people as family who I see all the time, we confide in each other. We actually have we call them mothers and fathers. They're the ones who kind of like lead the houses and the ballroom children. And that is something that I became quite comfortable talking about in my work.
Julian Williams:
And when I have interviews with people, when I went to interview at Tommy Hilfiger, my eventual bosses who I was interviewing with asked me, "What do you do?" When I worked at Nike, it had also kind of become known that I Vogue. And at the time I was a little like I maybe don't like so much that everyone knows that I do this. So I was going to try to kind of keep it a little on the down well when I started working at a new place. But I was like, "It's an interview, whatever. It's fine. I can tell them." And I told them, "I Vogue. And I vogued around Europe and around North America." And on my first day of work, a bunch of people came by my desk and they're like, "You're the voguer, right? You do this and this."
Julian Williams:
And Tommy Hilfiger head of influencer marketing actually came to my desk and was, "I need you to tell me who the interesting people are in Amsterdam right now. Because we want to work with these people in the correct way." Which I appreciated so much. Because I feel like in the world of fashion and these brands and stuff, ballroom is becoming quite popular right now. .It's becoming quite marketable. And a lot of times, people do it the incorrect way. So it makes me quite comfortable when people approach people within the scene, so that they make sure that they're doing it the correct way.
Julian Williams:
And when I worked at Tommy Hilfiger, I managed to get some really close friends of mine booked as models for campaigns. Because they actually came up to me and they were like, "We want you in the campaign." And I was like, "No, no, no, no. I've been voguing for about a year and a half. I know people in the scene who this has been their life for years. And if you want them to turn the party, I have some dancers set up for you, and some performers, and some beautiful, fantastic people. Let's go." And I can't describe how amazing it feels to go to a fitting and see your friend who is perhaps queer like you and maybe a person of color like you. And we don't always get these opportunities that other people have. And see them smiling back at you in full head to toe gear from this world famous brand. And then the next day, they're on a photo-shoot voguing doing the thing that they love. And they're getting paid for it. That to me was, I was just like this is what this is all about. When stuff like this happens, I'm so happy about the field that I went into.
Maurice Cherry:
Look at you putting on the homeys and everything.
Julian Williams:
Yeah. I keep people booked and busy.
Maurice Cherry:
So basically, season three or Pose is going to be about you.
Julian Williams:
Can we talk about it? Can we talk about how Pose is ending and it's just so sad? Actually, Tommy Hilfiger, right before I left Tommy Hilfiger … gosh, I really feel thankful for my team at Tommy Hilfiger because they wanted to hear what I had to say about things. And it feels so good when you've come from somewhere where maybe that hasn't always been the opportunity. And we were doing a campaign when I was there that was honestly based around working with underrepresented voices and amplifying those voices. And we ended up working with people in the ballroom scene. We worked with Indya Moore. The campaign is live right now actually at Tommy Hilfiger. We worked with Indya Moore who plays Angel on pose. They're a fantastic part of the ballroom scene and a queer icon. And we worked with [Kittie Smile 00:55:26] who is also in the ballroom scene in Paris and throughout Europe. And my team was asking me the correct way to reference things that they didn't know about. Spent a lot of time talking to my team about the correct use of people's pronouns. It's just great when people, and it always felt authentic and genuine. It never felt like a cash grab. Because the stuff we were making was cool too at the end of the day. And I think people appreciated that as well. It was really an experience that I enjoyed.
Maurice Cherry:
That's awesome to hear because oftentimes when you see, I think probably from the consumer standpoint, when you see brands start to venture into, I don't even necessarily want to say venture into what's cool. But I think certainly when they end up venturing into ethnic or queer content or something like that, people always sort of wince like, "What is this going to be?" One, because I think they're just protective of their individual communities. And two, they just want to make sure that it's done right and with respect and homage. And it's not a cheap knockoff or something like that.
Julian Williams:
Yeah. One thing that was interesting in one meeting, and I'm really happy that people listened to me on this. So we were doing this project to amplify certain people's voices. And it was kind of brought up. Someone was like, "Yeah. And if we work with Indya, maybe they will want us to put on a ball. And we have all these ballroom performance." And I told them, "You know what? You need to ask this person what they want to do. Because in your head, what you're doing right now is projecting. You may have a projection of what you imagine this person will want to do. And you may think Indya wants to put on a ball for this community. And then you go and talk to Indya and they say, 'I want to have a talk show where I bring on queer people and talk to them about what they think needs to be changed in the world around us to make their lives better.'"
Julian Williams:
I was like, "You never know." And that was another thing that I felt comfortable voicing. And people were comfortable receiving that feedback, and applying it, and making the work better. And I've been gay and Black my whole life. I think I know this world. So it's great that people recognize that and understand that maybe, I have something to offer. It also feels good that the fact that being a queer Black person in Europe and the United States has not always been easy or fun. And it's great when it is. And it's something awesome. I mean to me, being queer and Black is fun and great all the time. Maybe not to other people, but that's their problem.
Maurice Cherry:
Now, I should also mention that while you were doing this at Tommy Hilfiger during the day, you were also interning somewhere else at night. Is that right?
Julian Williams:
Yeah. Sorry. So I was working for Tommy Hilfiger. And then around February of 2020, I was contacted by Jessica Walsh of the studio &Walsh and formerly a part of the studio Sagmeister & Walsh. And Jessica Walsh and Stefan Sagmeister have honestly just been huge inspirations to me since I started studying design. I feel like when I was a student, I was like, "These two are pushing communication to where I want it to go. They're doing interesting things." Also a thing that I really respected and that inspired me was that they would make projects just because. They would make projects not to get paid for anything, just because they want to do stuff. And I always felt that that's so important to just make things because you love design. I hope if you're in the world of design, you're doing it because you enjoy doing that.
Julian Williams:
So I was sitting on my couch. I had been working at Tommy Hilfiger for quite a long time actually. And I got an email from Jessica Walsh asking me if I wanted to intern remotely for &Walsh. And I jumped about 10 feet in the air and emailed yes back immediately. So for about three months, I would work during the day for Tommy Hilfiger. And I would come home and remotely work for &Walsh as an intern. And it was fantastic. It was just like wow, what an amazing team. what an intelligent team. What a diverse team, which I already knew this before working for Walsh. But working there really cemented in me that diversity breeds better creative work. It just makes sense just to have that many cultural, and intelligent, and visual backgrounds coming together to make awesome stuff. Yeah, it works.
Maurice Cherry:
Your inbox must be the place to be. You're getting all of these amazing offers and stuff. This is wild. And then of course after you're working with &Walsh, that's when you started with the Biden campaign.
Julian Williams:
Yeah. Yeah. And it was another one of those kinds of, I was on my couch and I get this email that changes your life. I actually later found out that Robyn Kanner my boss at Biden approached Jessica Walsh asking for a designer. Because I interned for about three months. And then I freelanced for a little bit of time for &Walsh as well. And Robyn approached Jessica asking about a designer, and my name came up. And I think that's what led to me interviewing for the position of designer with Biden for America. And I feel very thankful for people who just kind of put my name out there and stuff. I really love designing so much. And I love getting to make work with great people for great causes whenever I can. It's not always possible, but I try to strive to be a part of that stuff as often as I can.
Maurice Cherry:
When you look back at the entirety of your career so far from interning at Nike, to Lagerfeld, and Hilfiger, &Walsh and everything, and even the Biden campaign, what did those experiences teach you as well?
Julian Williams:
Again, I get to talk to students now. And I've been having … oh God, I really love these talks because the questions that these students have just get more and more interesting and more and more personal and engaging. And I think that it would be so crappy of me to give a talk and then not give someone something that they can work with. I've had this in the past where I've been to a talk with a creative, and it just kind of feels like them talking about themselves the entire time.
Julian Williams:
I actually have three things that I tell people. One is to make things. And I feel like maybe the three things I have to say are quite obvious things. But I've met so many older designers who are just like, "You're going to get older and you're just going to get tired of design." Because they see me making all this personal work and they just … and I just do not accept that. I love what I do. And I feel that just because I work, doesn't mean that I can't also make things just for the hell of it. Make stuff for no reason. Make stuff not to sell something. So I tell people to make things as often as I can, as often as they're able to. Something else I say is to, and this is something I … I always was able to do this even before getting into the professional world.
Julian Williams:
But it's worth it to invest in learning how to talk about yourself and your work. And I also, I always add onto that, I know that it's not easy for everyone to get on a soap box, and talk about themselves, and things that they've done. But what I think is maybe a little more within reach for a lot of us is talking to our colleagues, and our friends, and our classmates about the things that we're interested in, the things that we're not interested in. And then that facilitates language about the way we think about work and maybe kind of guides us towards talking about our work. Because you can be the best designer, the most creative, innovative designer in the world. But if you aren't able to kind of put yourself out there and talk about yourself and work, I think sometimes that may lead to problems.
Julian Williams:
And the last thing, which has honestly become my design manifesto in recent years is people matter. So don't be an asshole. That also may seem quite simple. But I think one of the most important things I realized is that lots of the time, I feel the people matter more than the work in multiple ways.
Julian Williams:
One thing I tell students is, "When you go in to an interview, the people have seen your work. They know it. They've seen your Instagram, they've seen your website. The thing that they're looking for is who you are. Because you're essentially making a contract with them to be with them for a long period of time. So they want to see if you're going to get along, if your values align." And I think understanding that is important, and also just understanding that we should always carry ourselves with empathy. And I don't know, just not being a jerk. That seems really simple.
Julian Williams:
But this isn't related to the question that you just asked, but I do want to mention it. Something I end with is another kind of fortune cookie kind of lame thing to say. But it's never too late to do anything. And I actually usually end my talks with students talking about my dad. Because my dad, he served in the Army for 30 years. He retired from the Army two years ago at the rank of command sergeant major. And I really feel appreciative of my dad. I mean, he supported his family for years. And I really think that my dad is an example of what a soldier should be.
Julian Williams:
I'm not a very pro military person, not a very pro United States military person. I think that my dad embodies what a soldier should strive to be. My dad was like, "My country is a world superpower. I'm here for my country if I'm needed. And I'm here to educate young soldiers about the ways that they should carry themselves with respect and treat other people with respect around the world." And my dad has been so helpful to women within his ranks, and people of color, and queer people. And I feel so happy that people like my dad are there, because they often aren't in the United States.
Julian Williams:
But my dad originally joined the Army to get money to go to art school. When I grew up, he was always drawing in sketchbooks and stuff. Well now that he's retired, my dad has started studying graphic design at the age of 50. And I can't begin to talk about how amazing this is. I was actually invited, so my dad is studying right now at community college. I think he may transfer to university later. But I was invited to give a talk to his class. And it was just the most incredible thing ever. And having conversations with my dad about what I do and giving him advice on work is … I think he tells me he's inspired by me, and I'm just incredibly inspired by him doing what he wants because he loves to and understanding that it's never too late. And he doesn't care if he's in a class with 19 and 20 year olds learning about design. He's so excited about everything. And he's learning some stuff that I don't know about. My dad knows more about after effects than I do now. I need to catch up to Command Sergeant Major Williams.
Maurice Cherry:
Look at that. So you even had an opportunity to speak to your dad's class?
Julian Williams:
Yes. And it was fantastic. And the questions they asked were really great. They were asking, because we're living in this Zoom call world right now. And they were really asking me ways to kind of stay inspired and what I make content about. It was just wild to having my dad be my student for an hour.
Maurice Cherry:
I'm curious, have there been any kind of particular challenges that you've had to face, I would say as a black designer in Europe. But aside from that, you're working between Europe, between the United States. I would imagine even just the volume and the quality of work might be different. Have you run into any challenges thus far? I don't want to say thus far in your design career, because you have, because you've mentioned them. But I guess as it sort of breaks down among certain identities, like you mentioned you're Black, you're queer, you're American, you're German. Have there been particular challenges that have come with that for you as a designer?
Julian Williams:
Yeah. I think I'll kind of just start talking about from racial, nationality view. So I always grew up between United States and Europe. And the way that racism exists in those places, their origins and the way it exists now is different in different ways. I feel that more outright directly racist in your face, things happen in the United States. And I'm actually nowadays quite fearful of those things, because they're amplified by things like people being able to purchase weapons. So in a sense, if someone's racist to me in the United States, I may hold my tongue about it because my mind is kind of like, "Well, they may have a gun if I say something." Really, I fear for my life.
Julian Williams:
And I also tell people, because people in Europe ask me about my experience as a person of color in the U.S. And I tell them I feel like I think about my race every single day that I'm in the United States. In Europe, I don't think about it every day, but I do think about it often. And also, the ways that racism happens to me, especially in the Netherlands is different. Do you know what Black Pete is?
Maurice Cherry:
Yes.
Julian Williams:
Yeah. And that's such a weird thing that is always a conversation here in the Netherlands. So yeah, just in case people may not know, there is a caricature here in the Netherlands. In Dutch, he's called Zwarte Piet. And he is basically a Golliwog. He is a Black person who kind of accompanies the Dutch version of Santa Claus. I'm mixing languages. Santa Claus is called Sinterklaas. And it's tied to the origins of slavery. And people here in the Netherlands will cover themselves in blackface, draw on red lips. White Dutch people will draw on red lips, put on an afro, and gold hoop earrings. And it's really ingrained in the culture here and is a conversation every single year. And black people in the Netherlands and decent people are explaining, "No, this isn't okay." There's a whole campaign called Zwarte Piet Is Racisme, which is Black Pete is racism, that comes up every year. And there are people who say, "It's part of our culture."
Julian Williams:
So here, it's funny. That is not life-threatening racism to me. But in a sense when stuff like that happens, often the excuse that people use is, "It's not so bad. We're not the United States. Our police aren't killing Black people," even though they are in lots of places in Europe. So I'm kind of told to silence myself a little bit.
Julian Williams:
I've also in the professional world have had experiences here. I mean, I've always physically worked as a designer in Europe. I had a little bit of freelance work when I was a student in the U.S. But for example, something that I really vividly remember, I went to have an interview for a little freelance gig in Amsterdam. And I was waiting in kind of the main lobby of the office building. And I could see the person who was going to interview me come down, but she didn't know what I looked like. And it was raining outside. And a man came into the building, and you needed a key card to come in. And he buzzed himself in. And he was a white man. He had an umbrella, he had just gotten into the building. And the woman who was interviewing me came down and she stopped. She looked at me and then she looked at the man who came in and she said, "Julian?" So I was already like well, I'm obviously not her visual representation of what she thinks someone who would fill this position is. And I'm pretty sure it's because of my physical appearance, because I am a Black man with dreadlocks. And somehow, that means that I can't accomplish my job.
Julian Williams:
Which now I'm kind of like, "Well, that's their loss." But it's unfortunate when you realize that kind of stuff. When you realize that that is the way that people go about … and it's rancid to me because I definitely don't ever think like that. I don't think that someone's physical appearance is going to affect how they can accomplish work.
Julian Williams:
So it's interesting my kind of experience and relationship with racism in the countries that I've lived in and am a citizen of throughout my life, and the kind of give and take that I have to deal with personally and professionally. But one thing that I refuse to do is silence myself anywhere.
Julian Williams:
So actually, it was interesting this last year, Black Lives Matter protests obviously, I won't even say erupted because I was in Black Lives Matter protests in Santa Fe when I was a student. But I feel like they were on quite a global kind of stage last year. And we had Black Lives Matters demonstrations in Amsterdam and in Belgium. And I made sure that I was a part of those because I felt that it's important. Especially here where the kind of relationship with racism is, "It's not as bad as in other places. So deal with it." And the POC communities here are fed up and we're like, "No, we need to have these same conversations."
Maurice Cherry:
You mentioned earlier when you were talking about your work with Tommy Hilfiger being into voguing, being in the ballroom community. How has that influenced your work?
Julian Williams:
So ballroom has a lot of interesting language that has kind of shifted through various communities. I feel like a lot of terms that maybe people, adopt or appropriate, different people might say different things, come from ballroom language. Like for example, the phrase reading. If you read someone, you're kind of insulting them maybe in a roundabout way. That's something that comes from ballroom. There actually used to be a category called reading where two people would stand apart from each other and they would just say vicious things to each other. And whoever said the most vicious things won. That's a kind of like mainstream phrase now. I hear more people saying things like reading, what's the tea, oh girl. And this kind of language, it's very important to ballroom. But it's also vital to queer people. Throughout the world, queer people and Black people have created coded language to survive. That is a fact dating back to the days of slavery. It's a fact dating back to the '80s in England and the United States for people to survive.
Julian Williams:
My relationship with the ballroom world and what I'm really thankful for about the ballroom world is that the seniors, the teachers of ballroom who are older, who lived through that nonsense, who lived through the AIDS epidemic, are doing a fantastic job of making sure that the young people entering into the ballroom scene understand where they're coming from. That this is not just a competition. It's not just us dancing. This is about us being alive and living our truth.
Julian Williams:
And I try to reflect that language and that communication in my work. Something else I'll say that's important about ballroom is the entire idea of ballroom. I maybe mentioned this a bit earlier, is that minority communities don't often have the same opportunities that straight, white, cisgender male dominated people enjoy. And ballroom is kind of a play on that.
Julian Williams:
For example, there's a category called executive realness. And there are categories called realness, which are about … realness is kind of like, a category called male figure realness is about a maybe gay, effeminate man who goes up and portrays himself as his straight counterpart. And that is a direct commentary on the fact that gay people in the real world outside of the ballroom very often have to do this to stay alive. They have to pretend to be heterosexual to be alive. So ballroom is always kind of about embodying the lives that we don't have the opportunities to have as queer people of color. Executive realness is a category where you walk up to the judges dressed in a suit. Maybe you have a briefcase. You're trying to show yourself as an executive, as an owner of a company. Which I mean we can see what the owners of companies and CEOs look like. They don't very often look like people like me. And ballroom kind of challenges that, and gives us an opportunity to show that if we have the same opportunities as you, I could be an executive. Because I can dress like this, and I can walk the walk, and I can talk the talk, and I can present myself that way.
Julian Williams:
And it's made me have some interesting thoughts about how I apply language to my work, how I apply typography. It's also given me an interesting relationship with fashion. I'm very interested in fashion. My interest in fashion has evolved through my life. When I was living in Texas and stuff, I did not know anything about Jean Paul Gaultier or Saint Laurent. And it was actually kind of a joke when I joined Nike and other fashion brands that I didn't know this. But I came from this world that kind of wanted to touch that. And ballroom people also are people who want to touch that fashion world, but maybe can't because the lives that they live. So we're driven to create stuff ourselves, to create amazing outfits that could be on the runways in Paris. And now we're seeing with things like Pose and a lot of ballroom people are walking fashion shows in Paris and New York and stuff, that now it's coming back. Now people want us. Now they're seeing they've had it right the whole time. And we're like, "Yeah, we've known this. It's nice that you're catching up."
Maurice Cherry:
What's the best advice that you've been given about design?
Julian Williams:
It's funny. Something I think about often kind of contradicts some of my own advice. But I think there's kind of give or take with both of them. One of the piece of advice I was given is you can stand next to your poster. Basically saying once you make something as a visual communicator, ideally, someone will look at the thing that you've made and understand the message that you're trying to convey. So you can't stand next to something you've made and explain it. Which maybe goes a little bit against how I'm saying you should be able to talk about your work. But that's, I think can apply to different things like the process and stuff. But that is an idea that I often come back to that you can't stand next to your poster. You can't stand next to your work and explain it to someone. So create always keeping in the back of your mind that this is for someone who knows nothing about what you're making.
Julian Williams:
And kind of an offshoot of that, another good piece of advice I got at Nike actually was sometimes we would be in meetings. And when you work at Nike, you drink the Nike Kool-Aid. Everyone knows the brands. We all have our little acronyms for different stuff when we work there and stuff. Something one of my bosses said in a meeting that I found to be quite profound and I ended up saying it in other companies I worked for was, "Guys, let's take the Nike glasses off. Let's look at this as if we weren't working here and we knew nothing about this." And I think that is super powerful. And I've actually found myself in meetings with places I worked on in the future saying this. And I think it has a power to change a room, to have people look at projects differently. And understand at the end of the day, we are visual communicators. We have a job to accomplish. We have messages to communicate. And if we don't do that successfully, we aren't doing our job.
Maurice Cherry:
What is it that keeps you motivated and inspired these days?
Julian Williams:
These days? I already talked about my dad. And that is something that lately I'm just like, "Oh my gosh, that's amazing." But I think talking to younger people and seeing the way that they engage with social … oh my God. I'm saying younger people and I'm 25. Just to put that on there. Oh my God. Am I saying younger people already? Oh man. No, I am a millennial though. And the way that Generation Z interacts with technology, the fact that they have access to so much information so early is, I think other people are afraid of it. I'm like, "Hell yes, let's turn the party. Make some cool stuff when you're five years old." That's awesome.
Julian Williams:
But also the way that they're involved with social things. Like after working in politics and stuff, I do wish that it would speed up a bit. But I don't feel so much worry for when I'm 40. Because I know that the people behind me have their heads in the right place. They know what's wrong and what's right. And they understand how the world should be. And I think that they're really making an effort to educate one another about what's right and wrong, and the barriers that they need to break once they kind of get to the ages that we are at, where we're more able to make some of that change. And some of them are saying screw that, we're going to start making change now even though we're 10, 12 years old. Because the internet and technology allows us to do that kind of stuff, to communicate with like-minded people. That's what keeps me inspired. Maybe that's not so much on a design level. But on a social change level and maybe creating content in the future, that's what inspires me.
Maurice Cherry:
Where do you see yourself in the next five years? It's what, 2026. You'll be 30 years old. What kind of work do you, I didn't mean to scare you there. But what kind of work do you see yourself doing?
Julian Williams:
I react to whatever is happening. When I finished the Biden campaign, I didn't know what the next step was. I think there's two things I'm interested in. One of them will definitely happen I know for sure. The other one I'm not so sure. The one I'm not so sure about is I would like to have a design studio of my own with other people. I'm also quite curious in that studio being a remote worldly design studio working with people all over. I've seen in the last year how common that's become now because of the world that we're living in right now. And it works. And I think it's creating some interesting work. So having design studio might be interested.
Julian Williams:
The other thing that I definitely will do at some point in the future is I want to be an educator. I want to be a teacher in the field of graphic design. I actually feel like I have an ethical obligation to do so. I think it would be incorrect, I can say I'm quite happy with the career that I've had so far. I think that I've gotten to do some amazing things. I've definitely done some things that have been dreams of mine. And I feel so humbled, and fortunate, and privileged to have been able to do those things. And I think it would be incorrect for me to not pass on what I learned or the ways that I came to do that kind of stuff to other people. I actually feel like I need to be teaching at some point.
Julian Williams:
Even though I feel like it is an obligation, I also am very, very, very excited to do that. Especially after talking to students. I've never really given a proper design talk until this last year after I finished with Biden. I talked to my dad, I talked to some schools in New Mexico. I just spoke to the University of Arkansas who have some wonderful students who ask some really engaging questions. And it's making me so excited. Because the best way to learn from people is to have conversations about what interests them and stuff they're working on. That was the way that I learned about design when I was at university. No syllabus, no lesson plan is ever going to be more valuable than talking to your mates I think.
Maurice Cherry:
Yeah. I know what you mean there. I mean, I've got this podcast where I get to talk to people from all over the world, which is great. So I definitely get a chance to … I have to say that's the one thing that really kind of helped me get through even just this whole pandemic is being able to still connect with other creatives and talk about their work, and what they're doing, and things like that. So, yeah. Well just to wrap things up here Julian, where can our audience find out more about you and about your work online?
Julian Williams:
So my website, which maybe it's due for an update is J-O-O-F-W-O-O-F .com. That's where you can find my kind of portfolio stuff. If you want to see the really fun stuff, follow me on Instagram @joofwoof. That's @ J-O-O-F-W-O-O-F. You can find some voguing there, mainly design. I post a lot of my personal work on there. I talk about Phoebe Bridgers a lot who is a musician that I love and am a bit obsessed with. And I often find myself talking about her in these talks I give to students, and there's always some students who feel the same way I do. So that's really exciting. And you can follow me on Twitter @joofwoof J-O-O-F-W-O-O-F as well for some fun, maybe weird wild content.
Maurice Cherry:
Sounds good. Well Julian Williams, I want to thank you so much for coming on the show. Even just as the time that I spent just researching and finding out about what you do and about your story and everything, I'm like, "This young man is so talented." I cannot wait to see what kind of work you are doing in the next five, 10 years, whatever. I mean, even just the work that you've done so far, the fact that you have all these cultural references and experiences that you can pull from. I mean, I'm captivated by your story. I hope that people listening to this are captivated as well. So just keep on doing what you're doing. Because it's working, man. But again, thank you so much for coming on the show. I appreciate it.
Julian Williams:
Oh gosh. Thank you so much. [German 01:25:51].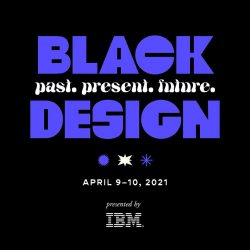 Texas State University's Communication Design Program and the Common Experience are excited to announce the State of Black Design Conference, presented by IBM, April 9-10.
The theme of the conference is "Black Design: Past. Present. Future," and the event will bring together aspiring designers with academic and industry professionals for networking opportunities, career development workshops, and important panel discussions with leaders in the field.
If you are a company looking to diversify your workforce, or a designer of color looking for your next role, be sure to attend the State of Black Design Conference. Recruiters have until April 5 to register.
Get your ticket today at https://txstate.edu/blackdesign, and follow the event online on Instagram or Twitter.
The State of Black Design Conference is presented by IBM, with additional sponsorship from Adobe, Civilla, AIGA, Texas State's College of Fine Arts and Communication, and the School of Art and Design.
Brevity & Wit is a strategy and design firm committed to designing a more inclusive and equitable world.
We accomplish this through graphic design, presentations and workshops around I-D-E-A: inclusion, diversity, equity, and accessibility.
If you're curious to learn how to combine a passion for I-D-E-A with design, check us out at brevityandwit.com.
Brevity & Wit — creative excellence without the grind.