It's time for our annual audience survey! Tell us what you think about Revision Path, and you could win a $100 Amazon.com gift card! Visit
revisionpath.com/survey
to give us your feedback. Survey ends on May 31.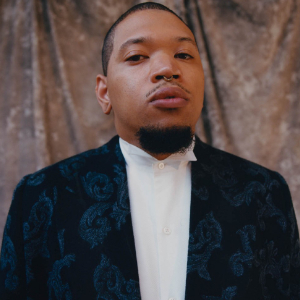 "If you don't see it in the world, see that as an opportunity." Wise words from this week's guest, the one and only Joseph Cuillier. Joseph is perhaps most well known for The Black School, an experimental art school teaching Black/PoC students and allies to become agents of change through art workshops on radical Black politics and public interventions that address local community needs.
I spoke to Joseph fresh from his move back to New Orleans, and he spoke on how the city feels now in the midst of gentrification and other new developments. We also spoke on his work with The Black School and the school's principles, the unique studio model that helps fund the school, and how he works to center Black love in such a unique learning space. Joseph is truly building upon a family legacy to help educate the next generation and beyond!
Transcript
Full Transcript
Maurice Cherry:
All right, tell us who you are and what you do.
Joseph Cuillier:
My name is Joseph Cuillier and I'm an artist, a designer, and the founder and co-director of The Black School.
Maurice Cherry:
How are you holding up these days?
Joseph Cuillier:
Good. I am good. I just recently moved from New York City. I lived in Harlem for about five years, and Brooklyn before that for about five years. I just moved to new Orleans after 10 years in New York, and I think I'm much better because of it for a lot of reasons. There's been a pandemic and people have been trapped in small apartments, in cold climates, and it's good to get away from that. It's good to be closer to family, I see my family a lot even though I lived in a different part of the country from them. I would come home holidays and summers, and that was difficult not being able to see my family. Being closer makes it so much easier. And trees and sunshine man, that's a long way. That's long way, and good food, and good people, and good music. Everything that makes New Orleans great is healing me at the moment, at this traumatic moment for all of us.
Maurice Cherry:
Yeah. I want to go to new Orleans so bad.
Joseph Cuillier:
Come through and let me know.
Maurice Cherry:
I will as soon as all this pandemic mess is over, and I feel comfortable jumping on a plane I want to go to New Orleans.
Joseph Cuillier:
Yeah. Hopefully sooner than later.
Maurice Cherry:
I know you've been away for 10 years, but does the city feel different to you now?
Joseph Cuillier:
It is very different. To be clear, I moved to New York from Houston. I was living in Houston at the time, but both sides of my family are from new Orleans so I would always be here. Holidays, summers, things like that or whenever, a birthday party, it's family reunion, just to come down and see family. I think new Orleans is going through a lot of the things a lot of black cities and black communities around the country are going through. There's gentrification, there's new things happening in this city for better or worse. And I think a lot of people feel frustrated because they're not being included in the decision-making of the new thing.
Joseph Cuillier:
Or the new thing is coming and that means you have to leave which is messed up. There's a lot of displacement in New Orleans, and in a way it's a little bit more kind of celebrated due to the aftermath of Katrina, and the displacement that man-made disaster created. It is very different but in a lot of ways it's still the same. There the blackness, there's deep love, there's deep creativity that is just baked into the city that I don't think gentrification is strong enough to ever change that. Natural disaster or anything I don't think is strong enough to change that.
Maurice Cherry:
How has it been kind of working and moving through this pandemic? Was that a loaded question?
Joseph Cuillier:
That's a layered question. A layered question. What does that mean to me as a husband and a father? What does that mean to me as a designer or an artist? What does that mean to me as a person that creates platforms? A person that brings people together to exchange knowledge? First it's been difficult but not insurmountable. Our family, we found ways to make the best of it. We found ways to still have romance between me and my wife. We have our indoor dates or our out in the park dates. We found ways to meet with folks, meet up at the park, chill on the porch, chill at the patio, things like that. And as a kind of artists and designer it's been a shift. For me it's been less about making work and showing work and more about purpose, more about spirituality, more about laying foundations.
Joseph Cuillier:
And before the pandemic we were rolling, I talk in the we because I don't do this work alone. My wife is my partner in life and in our endeavors, our ventures in the world. Shani Peters, she's an artist very much in her own right doing really big things. And also just the work I do is very collective, I bring people together to work on issues and problems much larger than one person could address or transform. This slow down gave us the opportunity to refocus and think about the long-term vision for the work. The Black School was in New York, it was functioning as this kind of school that was mobile in architecture, so we would attach ourselves to host other schools, would be high schools, middle schools, youth organizations, art institutions, and we would do programming and collaboration.
Joseph Cuillier:
And now we couldn't really do that, we couldn't get people together. I mean we shifted some stuff to Zoom, but it's only so much that could shift and keep going the way the world was turning. We shifted to thinking about where we wanted to take the organization. After all these years of programmatic success doing the art school, doing The Black Love Fest, doing the design apprenticeship, we felt like we really needed a space of our own. That meant sharing that idea with the people and be like, "What do you think? Is this something you would support?" The response we got was overwhelming yes. Folks came out of the woodwork, we ended up raising 300K to build the community center in my hometown of New Orleans. We've raised money for staffing the school, we've made all these connections of people who want to support in any way they can.
Joseph Cuillier:
Long answer, the shift, the slowing down, the re-jiggering we had to do to work in this moment meant that we had to do some deep thinking, and some deep listening, and have some deep conversations to really think about, "We're standing still, how do we see the future? How do we want to see the future?" Because we have a moment now to really think about the future. And for us that meant moving to New Orleans and trying to build a school, trying to build a radical black art school in the Seventh Ward.
Maurice Cherry:
Let's jump more into The Black School, because I've been hearing about it for years now from different folks who I've had on the show. I was a mentor at… Well, I guess you could call it the mentor. I don't know. I think they called it mentorship at NEW INC in New York City. I don't know if that's where I first heard about it, but I definitely heard about it during my time kind of mentoring and helping advise folks there. I really want to learn more about in essence what this radical black art school is all about. For those who are listening who may not know, can you just talk a little bit about the school and its mission? And we can sort of dive in from there.
Joseph Cuillier:
The Black School is an experimental art school that teaches young folks and old folks black history, design, activism. And the idea is radicalizing our people to envision a future where we're not just tolerated, but a future that we create, that we build with our own hands so it's a radical black art school.
Maurice Cherry:
And now there's a lot of different principles that the school follows, among them self-love, prison abolition, environmental justice, LGBTQIA rights. How are these principles reflected to students?
Joseph Cuillier:
Well, the principles were developed by students. The first workshop we did was we did this community engaged research. This high school in Brooklyn, we went around the surrounding area and within the school. And we asked folks what you love about your community? What you want to change about your community? And what The Black School should teach? And based off of that feedback we got from folks we did this principle, this platform creating exercise, where we just went through the things, the issues, the ideas that folks are raising. And then we distilled them down into these overarching principles. And we've continued to add as we go, especially looking back to ancestors, the history, the things that were laid down for us before we even got here. And we took those kind of principles and built this larger kind of I guess rubric to learn from.
Joseph Cuillier:
And that includes self-love, it includes black love more specifically, and includes all the guiding principles of many different black radical organizations. We took inspiration from all these different ways black radicalism has popped up through feminist initiatives, queer initiatives, art movements. And that's kind of how we came up with the principles, and we share those back in our card deck, we share them back in our website, we share them back in the topics that we explore in the school. Maybe a workshop will be based on this one principle or these two principles. We are making sure our young people know what we stand for, know something that possibly they can stand for, and are aware of a political language to describe the experiences that are happening in the world.
Joseph Cuillier:
They may see white folks from out of town moving into their grandmother neighborhood, they may see the cost of living in their neighborhood going up, they may see the bodega start to sell different things, but they may not know what gentrification is. And they may not know the history or the tactics that folks have used in the past to fight those issues. It's our idea that we create learning tools, and learning opportunities to share that back with folks so they can know what to do, so they can know that they don't have to recreate the wheel every time they see a problem. They can just build on what's already beneath them.
Maurice Cherry:
And now the interesting part about the school is that it also contains a design studio, is that right?
Joseph Cuillier:
Yeah. The Black School studio is full service design firm. We do client work. I'm traditionally trained as a graphic designer. It was a matter of seeing the teaching that I'm doing. Since I graduated that's not just something I do on the side, but at the center of my practice. And the studio allows me to do that to the greater extent. We do client services, we have experienced upper level designers, but we also have apprentice. And the design apprentice are young folks, high school age who have no experience in graphic design. We teach them the basics, the fundamentals of graphic design, typography, image making, grids, all of those fundamental things. And then we teach them Photoshop, Illustrator InDesign. And then once they know just those basics, then we put them on actual client projects so that they're learning on the job from seasoned designers.
Joseph Cuillier:
And we're collectively creating too, because I mean what company doesn't buy and sale, or trade on black cool? What company doesn't use black youth culture to move their message forward or sell their products? It's our idea that instead of having all these people coming into our community take the things we create and sell them back to us, how about we talk to our community? How about we communicate with each other in the ways we know how? And how about we harness the power and energy of black youth culture, a culture that has made it all around the globe and back? And right now black youth culture is the culture, so how about we harness that power? And that's the idea, that's the vision behind the design school being rooted in a school… I mean, that's the vision behind the design firm being rooted in a black school.
Maurice Cherry:
And how do the studio and the school work together? Does the studio help fund the school or what are some ways that they work together?
Joseph Cuillier:
That's the vision. When you're doing this type of work it becomes very easy to become very reliant on grants, donations. And that may be fine but what happens when funding trends change? Right now black people and black liberation is kind of a hot topic but 10 years ago it wasn't, we were in a post-racial society. What if we go back to a post racial society quote unquote, and these foundations start funding other causes, other issues more aggressively. I mean is what we're doing really self-determined? If that's the case, in my opinion the answer is no. Not to say the money we get from foundations isn't cool, that's our money, that's the money, the wealth our great grandparents have generated for this country. But being realistic we need our own.
Joseph Cuillier:
I believe in black nationalism. I think we need our own everything, but we definitely need our own sources of revenue if we're going to run a sustainable organization. The idea from the design firm is the design firm can generate income, earn income and fund the school. Now it's two years old so we're not there yet. We're still kind of trying to figure out how it works, how it functions but that's the idea. But the school and the design firm they're kind of tied together. And we have students from the art school that come through the design firm. Students that show a little bit more interest, students that maybe want to learn more about graphic design specifically, students that may need opportunity to make some money, need a job, or a seasonal job or something.
Joseph Cuillier:
This is our way of generating income for our community. Because it would be irresponsible to go to black youth and be like, "There's economic future for you in art." Because honestly I'm a professional artist, my wife's a professional artist, and it's hard to make money out of art. It's hard for us. We do all these other things and generate income in all these other ways, so I wouldn't feel comfortable setting some young people that come from disadvantaged backgrounds, that are economically oppressed. I would be irresponsible to tell them, "You know what, you can make a living in art." I mean you can, but I need to give you the tools, I need to give you the map, and the pathways that I found to make a living in art. And design is one of those pathways.
Maurice Cherry:
Right. I mean, that makes sense, you want to definitely… Especially with kids at that age, they see a lot more than I think we think they do in terms of picking up on patterns and behaviors and stuff like that. And it is one thing to say, "We're the black school and we want to do these things." But then also… Or even as you're saying, making money as an artist but then having to do these other things. You don't want to lie to them essentially.
Joseph Cuillier:
Yeah. I don't want to send them out in the world unprepared like what we call real art schools do. Sending their students out in the world without necessarily the tools to do the most basic of things, sustain their lives. It wouldn't be a radically black art school, it would be just an art school if we did that. We do pay our students. It's a very different way of looking at schools. We pay our students to learn because we believe our students need it. If you're not flipping burgers or stacking grocery sales, how are you going to generate income for yourself, for your household, if we're asking you to come spend this time with us learn about black politics, learn about home design, learn about the nexus, where they meet. We have to be realistic about what the needs are of our young people while they are in our care.
Maurice Cherry:
And then this might… I don't know, this might be a silly question. I think basing some of this off of my personal experience, but as you've been doing this have you been getting a lot of black community support financially?
Joseph Cuillier:
Yeah. We did a crowdfunding campaign to go fund me. I mean, everybody supported, black, white, Asian, Latinx. Everybody supported, saw the vision, but a lot of our support was from black folks. Monetarily, just connections we made. The black folks at Adobe reached out, folks that work there. We found ourselves in very different places, and we find ourselves with a lot of resources that the story being told about us is like we all come from a lack. But there is a lot of resources in our community. [inaudible 00:25:25] showed up with those resources, made what we do even possible. If it wasn't for the black community there would be no Black School.
Maurice Cherry:
Now, as we're recording this, and it's interesting because we were supposed to do this a while back. And I know you were moving and everything, had a bunch of stuff kind of going on. But I had written back then… And just so people who are listening, this was… When was this? About the fall last year I think we were supposed to record initially?
Joseph Cuillier:
Yeah.
Maurice Cherry:
I wrote down about how several major cities in the US have been protesting against the death of black people at the hands of police. Fast forward to now, same thing. And then you of course have all these companies that are committing themselves to at least saying black lives matter. Although it's now been shortened out to BLM and I feel some kind of way about that, how quickly people just sort of roll it off the tongue. How are you talking about these things at the school?
Joseph Cuillier:
That's funny that you say it because there is this linguistic activism, insane black lives matter. I never thought about that, shortening it to BLM defeats the point. But you're right, you got something there. But I'm sorry I was distracted by what you just put on me there genuinely. Say again the end of your question.
Maurice Cherry:
Yeah. How are you talking about what's happening now? I guess I could say two black people, but there's a lot of shit happening to black people right now. But I'm speaking specifically about people protesting against the death of black people at the hands of police, companies that are now kind of coming on and giving their support and saying that they support black lives even if it's just for show. How are you talking about these sort of metacultural thing at the school?
Joseph Cuillier:
How are we talking about it? It's hard for me to say specifically to this moment, but generally it's been a while now that the light bulb came on for me. And I realized that history is a cycle, and you say from fall to now we're in spring, this cycle has turned over once more. And our folks are in the street, and companies are pandering pretty much to the movement the same way it happened this past summer. This happened when I graduated from Pratt around the same time while I was at school. I was in graduate school for design and Trayvon happened and it was there… It wasn't there that happened. Everything that's happening now has happened to a lesser extent. It's more intense now but it was happening. Then Eric Garner happened a couple of years later.
Joseph Cuillier:
Well, I'm referencing George Zimmerman getting off, because that was a moment for me because I didn't see him getting off. If I'd only looked at history, of course he was getting off. There was no way he was going to jail if I looked at history. But we get into these moments where we just forget about history, everything's out of the window, we live in a new world. But history tells us this cycle of black people being brutalized comes to a boiling point and black folks said, "No more." And white folks say, "Let's figure this out, let's make this right." Then time passes, white folks stop caring, black folks continue to be brutalized, boom cycle continues. That's why The Black School exists, to be 365 know.
Joseph Cuillier:
Every day of the year to yell that we need our own. How many times are white folks going to have to tell us no before we realize the answer is no. You want your freedom, you want your justice, you want economic opportunities, the answer has always been no. We ask they say no, we ask they say no, we ask they say no. And the cycle happens where the no's are replaced to, "Maybe." The no's are replaced with, "Okay. Give us some time." The no's are replaced to, "Later." But always behind all of that facade it's always no. This moment still weighs heavy on my shoulders, it's not like it doesn't affect me anymore. But I know that this is just a cycle, I know they're not going to stop killing us.
Joseph Cuillier:
I just know it and it's not because I'm a psychic, history tells me. 400 years in this country tell me, if I opened up the books they wrote it's going to tell me. I just got to take that note and say, "I'm going to build with my people. And my vision and what I would love to see in the world is a black nation for Black Americans." Of course there's a lot of black nations in this world, but a nation for Black Americans, that's my goal. And if that's not the answer, cool, but that's the direction I'm walking in. We need all of it, it needs to be ours. What that looks like I don't know, but we need our own.
Maurice Cherry:
What does it look like to center black love in a learning space?
Joseph Cuillier:
I think it looks like we all have seen it in our own experience. Maybe it's learning from your mother over the kitchen table, or maybe it's learning from a grandfather out in the garage and the driveway. There's all these ways we learn in our community that are rooting in love, and rooting in care, and rotting in blackness. I think we can look to that, go back to history, we look at our personal histories and what kind of learning spaces felt loving, and felt effective? What kind of learning spaces worked for me? You'll probably think of your living room, you'll probably think of your kitchen, you'll probably think of your backyard. That's where we're taking inspiration for the architecture of the school. Whether that be bricks or just how we're structuring the curriculum, how we're exchanging when we're in this space, how we're talking to each other, how we're laying out the desks.
Joseph Cuillier:
We don't even have desks, because when I think about the ways I like to learn it wasn't in the desks. It was maybe over a work table, maybe it was an artist studio and it was over a work table, maybe it was in a circle on the floor. It's all these other ways that are not being showed or even explored in the conventional school. One way is asking folks what they want to learn, not walking into a space with any assumptions. Before we start a workshop we ask our students what you love about your community? What you want to change about your community? And we may show up with screen printing supplies, or collage materials, we may show up with part of the workshop. But the rest of it, what we're making, why we're making it, who we're making it for, that comes from the students.
Joseph Cuillier:
We are sharing the skills we have and the resources we've been able to generate and acquire, but it is an exchange. They are sharing their experiences, they're sharing their needs, they're sharing their passions, and that's the learning community. It goes both ways, it's not a teacher at the front, students lined up at the back. They are empty vessels, I have the knowledge, I put the knowledge into the empty vessels, they go out into the world [inaudible 00:34:30] repeat. It's not like that. It's really about you know about this very specific thing in the world, I know about this other very specific thing in the world, let's put it together and what could we build?
Maurice Cherry:
Now there's a third part to The Black School. I know we talked about the actual school itself, we've also talked about the studio. There's this sort of third component to the ecosystem which is events. How have you been able to keep that going even with this sort of pandemic that's keeping people apart?
Joseph Cuillier:
We haven't kept it going. We have done workshops which is events, but specifically Black Love Fest, our music festival we do, we just paused it. Right now it's going on the second year. We do it every summer, so last summer we didn't do, this summer we're not doing it. When it comes back it will be in collaboration with the New Orleans African American museum so it will be in New Orleans. The past three years it was in New York city two years, and then Houston at Project Row Houses.
Joseph Cuillier:
If you're into the black school and the work we do check out Project Row Houses if you haven't already, because they are the precedence that we're working off. They're the antecedent, they are the ancestors when we're talking about ancestors that have done it, are still doing it. We essentially paused it, which was needed, we were tired anyway before the pandemic even came. And there's no sense in getting people together and potentially hurting the people that the whole intention of the festival is to care for our people. It would just be a contradiction. And honestly I'm Zoomed out. I'm Zoned out.
Maurice Cherry:
I hear you.
Joseph Cuillier:
No more Zoom so we're not doing a Zoom festival. I don't think the intention behind the festival would even translate to Zoom. The intention is a barbecue, a cookout with some guiding principles behind it that we've talked about already. We can't recreate everything in the digital space, we can't create the real barbecue that we're trying to create in a virtual space. It just makes sense to pause it, again do some deep listening, some deep thinking, some deep compensation. And then bring it back when we're ready, when the world is ready for it.
Maurice Cherry:
Yeah, when we started doing… Or we were going to do a live tour in 2020 with Revision Path. I had been talking to a couple of AIGA chapters, and we had started the tour. I started in February in LA, did a show out there in Leimert Park with a local architect. It was great, standing room only. And when we've done past events… And I get what you're saying, it's the actual space itself that becomes this crucible for fellowship that you just can't recreate over a Zoom call. Even when we've done events in New York, we've done events here in Atlanta. And for me the best thing about the event is when it ends, and people are still staying around talking for an hour, hour and a half, the venue-
Joseph Cuillier:
Stacking up their plate metaphorically.
Maurice Cherry:
… Right. The venue's kicked us out, we're standing outside and folks are like, "Well, let's go to a bar and keep talking, or let's go to a restaurant or something." That kind of fellowship you just can't do the same thing over Zoom. When the lockdown sort of first started happening and the chapters were getting back to me like, "Oh, well we can do a Zoom call and we can do this." I was like, "I don't want to do that. I'm already Zooming enough for work and I don't want to have to try to do the same thing over Zoom." One, because it's just not the same. What I think the audience gets out of it aside from listening to the people, is to actually meet up with other black creatives in their city that they may not even know about. The fact that the event exists means that people are coming to it, and without that actual physical event then it's just not the same.
Joseph Cuillier:
Yeah. There's a lot of things the internet can do, what you're describing ain't one of them. We haven't figured that out yet with the internet. I think the intention is to love up on each other, the vision is to create this movement that will get us to where we need to go. When we're doing the festival in Project Row Houses, Fox News actually came by. The local Fox chapter not the Fox News, but the local Fox station came by. And they asked me, "What is this about? What are you doing?" And I was like, "This is a movement. The purpose of this is to start a movement for black love, and to center black love at the center of what this country is." Don't we deserve it? Don't we deserve to not just be tolerated, but to be loved after all we've done to literally build this country, to expand the freedoms and the rights of this country, to fight for them, die for them.
Joseph Cuillier:
I mean I was a little more and more crass. I was like, "The intention is for America to pay reparation, and dissolve, and reconstitute under black love." I told Fox News that, they did not air it but that's at the heart of what we're trying to do. And we're using the vessel that is the cookout, that is the street art, the public art, that's some part of our culture, that is the performative nature. You dress up, we sing, we dance, we do all of these things that is just natural to our way of being, our blackness. And I think that it's worth the wait, if it takes two years for the pandemic to subside it's worth the wait. So we're just going to wait.
Maurice Cherry:
Now kind of switching gears here a bit from the school which we've talked about for a good while now. You mentioned being in NYC, but you're originally kind of between Louisiana and Texas. You kind of mentioned you kind of went back and forth a bit. Being in that sort of part of the South, I'm pretty sure art, music, and design were kind of a big part of your growing up, right?
Joseph Cuillier:
Yeah, for sure. I mean, it didn't look like graphic design or fine art, but it's definitely been with me since day one. The story I tell growing up in Baton Rouge, where I went to elementary and middle school. And my family we would go to Southern University football games, and it's a HBCU so we had tailgate. All day before the actual game in the evening, we would barbecue or have a seafood boil. And this was every weekend which is crazy. The amount of food that we would buy, cook, eat with people, it's crazy that we did this every weekend. I'm realizing that as I'm been growing up, and I am doing seafood boils now, I'm hosting them or I'm hosting a barbecue. But the funny moment that I always remember is maybe the week before the season started, my mom came home with a handful of clothes like the Polo's and the Tommy's. The things we were wearing at the time. And the other brands like the Sean John, and all that, and the FUBU.
Joseph Cuillier:
And it was such a moment of joy. I can see now that I was being brought up and cultivated into fashion design. I was being made a connoisseur of design. That may have been the intention consciously, or maybe an intention subconsciously, to have just a big stack of fresh clothes just thrown on my bed like, "Here, now you're set for the whole season." And as long as I can remember I've loved fashion, I've loved clothes, and I think that kind of introduced me to design. But when it came time for me to figure out what do I want to make myself as opposed to not just being a connoisseur but a creator. And I tried fashion, I tried street art, I tried a lot of different things, but graphic design was the thing that I don't know, just came the most natural to me. And learning about it, learning the history of it, it was fascinating to read about the Bauhaus, read about the International Style, read about the shifts that were happening in art and design in a world that was creating these new ways of thinking, and these new ways of making.
Joseph Cuillier:
And technology too, also being so [cordially 00:44:20] in term with it. And that kind of put me to graphic design to study that. But even with that, the medium, the form making was interesting to me, but I think of myself as the designer that doesn't really care about design. I know about the Bauhaus, I've been to the Bauhaus, I've been invited to the Bauhaus but I don't care anymore. At the time I did, but right now I'm way more interested in learning about Orishas. I'm way more interested in learning about my family history, and how that relates to New Orleans. I'm way more interested in learning about black radical politics. The work I do is me just taking those ways of making and those ways of seeing, and just imply my interest to it. And as a result I think I look a bit different than most designers. Like my career, the things that I make, the things I put out and produce with these skills, in a lot of cases may not even look like design, period.
Joseph Cuillier:
But I think that's my approach and it comes from those early influences, those early cultivations that my family placed on me. I come from a line of educators. My grandfather Joseph Cuillier, Sr, has a school named after him in New Orleans on the West Bank. There's reasons for me to approach art and design from the lens of a educator. And it was kind of put into me before I even realized it was there, it's been there. Growing up in Houston, being around Project Row Houses at the time that I was discovering fine art, it kind of put in pressure in my head like, "Oh, that's fine art." I learned about fine art in a city that took a very different approach to art. Thanks to the folks that Project Row, and Rick Lowe, and all the artists, and collectives that came together to create their vision. To be clear, Project Row Houses is a organization that started from this artists being challenged by young people in his community.
Joseph Cuillier:
They came to the studio, the folks from a local high school, and they saw what he was painting and they were like, "We don't need you to paint about issues happening in our community. We know the issues. Who is this for because it's not for us. You're a creative person, how about you do something about it? How about you use your creativity and try to apply that to the issues and see if you could get some moving and shaking." To have that down the street while I'm in college, and I'm just starting to go to galleries, and just starting to go to art spaces, it kind of made me think, "Oh, this is fine art." When really it's this ghetto eyes pushed it aside version of fine art that hasn't really been supported in the same ways like an object maker is supported in the fine art world. Someone who makes paintings and sculptures. Long story long, the way I came up and where I came up has everything to do with the type of artist, the type of designer I am and I'm grateful for it. I couldn't imagine doing it any other way.
Maurice Cherry:
Yeah. There's been this thing that's been going around lately around this concept of decolonizing design, where I think the notion is that you're sort of introducing different sort of design cultures or things. It's a person's teaching practice or design practice in order to break them out of particular I would say just Eurocentric design sort of standpoint. Would you say that's what you're trying to accomplish with The Black School? Is something similar to that?
Joseph Cuillier:
Yes. And I'm just trying to decolonize not even in a metaphorical sense. I'm literally trying not to be a colony anymore. My wife was talking on this call and she was talking, and it was a group of folks from around the world. I don't remember the country. Or I would've know the callers to even know the country. But it was an African sister and she was saying that decolonization has nothing to do with America. Africa we were colonized, what y'all got over there is something different. But really the opposite is true. I mean, not the opposite but we are still a colony. The colony never ended, we never decolonized. I feel like design, the tools we have to transform are tools that we can use to just de-colonize, period.
Joseph Cuillier:
I do believe decolonizing design is a part of that. We got to learn about the contributions of black folks to the design discipline. But we also have to learn about the contributions of black folks, period. We got to learn about the contributions of black folks to revolutionary thought. We've got to learn about the contributions of black folks to cultivating land, to building economic engine systems. And I think that will help you as a designer of course, but I think it will help us to the eventual goal is liberation, freedom, justice, these bigger ideas. Because I think design has that power. I have a deep faith in art and design, not the art world or the design world, but the actual mechanisms, methodologies, the act of creation.
Joseph Cuillier:
I think we can not only make it look sexy as far as revolution. I think we can make it look good because we have the skills to do that, but I also think we can do it if we use design in ways that are decolonized. It doesn't have to be all about client services, that can generate revenue, that can generate income, that could generate economics in a community, but it also can be about… There's an issue of gun violence, maybe we can design our way out of that, and it's not going to be about typography. But there's this certain set of perspectives and approaches that we use in design that can translate to bigger problems we see in our communities.
Maurice Cherry:
What is it that keeps you motivated and inspired these days? I mean, I feel like… And just for people that are listening to this, we're recording this the week of April 19th, we don't really know… Both Joseph and I don't really know kind of what may transpire the next few days, that by the time you listened to this podcast might've already set some shit off. But it's a rough time for black folks right now, which is an evergreen statement these days. But what keeps you motivated to keep going?
Joseph Cuillier:
Family for sure. Baby got to eat so got to get up and do what you got to do to make sure that happens. I just got this book and I just came back from Jackson, Mississippi. Freedom, by Edward Onaci, I think he pronounced it. And it's inspired by another book of the same name, Dr Imar Obadele. And Obadele was a part of this black radical organization called the Republic of New Africa. And their vision was to take the southern states of the United States, so from Louisiana to Georgia and build a independent black nation. Which is one of the most creative, imaginative visions I've had or I've witnessed for black liberation. I'm super inspired by the work of those folks. At the moment that's what I've been reading about. I just came back from Jackson, Mississippi, where they tried to get it going. And we obviously don't have a black nation in the borders of the United States, but they got…
Joseph Cuillier:
Or folks inspired by that movement have bought all of these properties in West Jackson. We're staying at this co-operative for New West Jackson that owns 67 properties in the hood. And they're building farms, they're building housing, they're building economic engines in the space to employ people, to bring money to the space that has been all but abandoned. Isn't crazy. Jackson is the capital of Mississippi, and if you drive around Jackson you come away with a clear idea that white folks in Mississippi don't care. They do not care that it's their capital, it's like 90% black. And all you got to do is roll through West Jackson and you can see how much folks do not care. You would think, "Oh, this is a image of this state that we are projecting out to the world." That does not matter, not to the white folks in Mississippi. And this cooperative has…
Joseph Cuillier:
Like you turn the corner onto a block and it's like just walking into a oasis after walking through hundreds of miles of desert. It's beautiful, the houses are beautiful, the land is beautiful, the people what they're doing, and their vision for the world is beautiful. That's one of the things that is inspiring me. I've really been into kind of reconnecting Afro spirituality, Afro spiritual practices like the hoodoos, and the voodoos, and Orisha based Yoruba kind of religious concepts. That's been super inspiring to me today, I mean for the last couple of years. But right now it's something I wake up thinking about, going to sleep thinking about, and it's a lot of different things. My mind goes and gets pulled in a lot of different directions. Like yesterday my tufting gun arrived in the mail. You know what a tufting gun is?
Joseph Cuillier:
It's a rug creating machine and it looks kind of like a gun, but the gun shoots yarn through a back in fabric you would use to make a rug. That's one thing that I've been super inspired by. In that instance, buying that comes from my still love and interest in fashion. And it's showing up in my practice as like I've been making these textile art works lately for the last few years now. I'll create a collage, and Photoshop, print it out on fabric. And then sew it together, or make some new kind of construction out of it, some new kind of architecture out of it. That's super inspiring to me, riding my bike is super inspiring to me, my wife and daughter. I lack no shortage of inspiration which is a good thing and a bad thing, because it distracts me from finishing one thing. Get super excited about something, then move to the next thing, then move next, but I'll always come back.
Maurice Cherry:
Yeah. Has there been a piece of advice that has stuck with you over the years as you've gone through life, as you've built out the school and everything?
Joseph Cuillier:
It's hard to call anything to mind specifically. I think there's lessons learned that may not be succinctly wrapped up in statements of advice. With certain lessons you're damned if you do, you're damned if you don't, which sound depressing. But it's taught me that you might as well just do what you want to do, because either way you're going to end up at the same place. You might as well just say F it and be who you want to be, do what you want to do. Because I mean you could fake it, and be unhappy, and still not reach where you're meant to reach.
Joseph Cuillier:
Or you could just live in that thing and deal with the initial discomfort of just being in your skin, and being who you are. But I think eventually you will end up where you need to be. I really believe in purpose right now more than ever, because I've been forced to sit down and think about that a lot. I believe what's meant for you is meant for you, can't nobody stop or take that. But it takes time for folks to really figure out their purpose, and it's not just like a goal, it's a moving target. I say figure out what that is for you, and live that unapologetically. Just go hard.
Maurice Cherry:
Where do you see yourself in the next five years? What kind of work do you want to be doing? How do you want to… I imagine of course you'll still be wanting to build out the school, but what does 2026 look like?
Joseph Cuillier:
Whoa, I think I need to put some pen to paper about that very soon. But hopefully the school… Not hopefully. What it looks like is the school will be built, will be functioning, doing art and civic engagement initiatives with our local community. That may look like our design workshops, or apprenticeships, or a community garden where we're feeding ourselves food from the land. Hopefully it looks like me still creating, making things. I think of myself as a person who does two sorts of things, or artist or designer who does two sorts of things. I make things, object making, and I make experiences, platforms, producing and sharing knowledge.
Joseph Cuillier:
And I see those as two different kind of sides of a coin and hopefully I have a balance. Right now it's real tilted towards the platforms, the community building, but I would love to spread it out a little bit more evenly. Hopefully The Black School is up and running to a degree where it's second nature. We have our rhythm, we have our stride so it allows me, frees me up to do all the things, follow all those inspiration, and passions, and pursuits that kind of make me happy, and fill me with joy and fulfillment.
Maurice Cherry:
Well, just to kind of wrap things up here, where can our audience find out more about you, and about your work, and everything online?
Joseph Cuillier:
On Instagram, you can follow me at Joseph Cuillier first name, last name, or at The Black School. On the interwebs you can go to my website, josephcuillier.com or theblack.school. Not .com, not .org, .school, so theblack.school.
Maurice Cherry:
All right. Sounds good. Well, Joseph Cuillier, I want to thank you so much for coming on the show. Really thank you for talking about the school, and really how you've built it out, what you're trying to do in the community. I'm glad that we were able to spend a lot of time really diving into what it's about, and its structure, and of course what you're trying to do in the community. I think it's something that is super important and I really want to see kind of where this goes from here. Thank you for coming on the show, I appreciate it.
Joseph Cuillier:
Thank you, brother. Appreciate you, appreciate what you do. You're building this platform for folks like us to just share knowledge, share experience, share space, it's super appreciated.
Brevity & Wit is a strategy and design firm committed to designing a more inclusive and equitable world.
We accomplish this through graphic design, presentations and workshops around I-D-E-A: inclusion, diversity, equity, and accessibility.
If you're curious to learn how to combine a passion for I-D-E-A with design, check us out at brevityandwit.com.
Brevity & Wit — creative excellence without the grind.