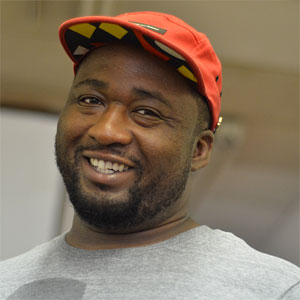 When you think about design in Columbus, OH, you think of Marshall Shorts. Aside from being an award-winning entrepreneur, artist, teacher, author, and designer, he is also the co-founder of Creative Control Fest, a conference that brings people of color from across the diaspora to expose, educate, and advocate for the opportunities in the creative industries.
We talked about how he started his creative consultancy Soulo Theory Creative, how Atlanta influenced the start of Creative Control Fest, the highs and lows of conference planning, and about the tug-of-war between sponsorship and creative control. If you're in the Midwest in September, make sure you drop in and check out what Marshall is doing!
---
Help Support Revision Path
If you like this episode and want to support the show, visit us on Patreon and become a patron!
---
Revision Path is brought to you by MailChimp. Huge thanks to them for their support of the show! Visit them today and say thanks!
Revision Path is also brought to you by Hover. Save 10% off your purchase by using promo code spreadlove. Thanks Hover!

And of course, much thanks to Creative Market, a marketplace that sells beautiful, ready-to-use design content from thousands of independent creators around the globe.
---