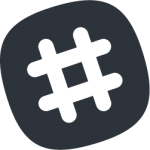 Join the Revision Path community on Slack and learn how you can win free tickets to Revolve Conference 2016!
Here's your invite!
We're ending out HBCU Month on Revision Path by talking with KeVon Ticer, a UX designer for the University of California. KeVon's journey has a designer has taken him from coast to coast!
We spent a good bit of time talking about HBCUs — Howard University in particular, KeVon's alma mater — and whether they're preparing the next generation of designers. KeVon also shared his experiences at Carnegie Mellon and BitTorrent, and told me what it means to him to be a designer today. Thanks to KeVon for sharing his story!
---
Enter to win a copy of "Rip The Resume" by top recruiter and diversity strategist Torin Ellis!
---

---
Revision Path is sponsored by Facebook Design. No one designs at scale quite like Facebook does, and that scale is only matched by their commitment to giving back to the design community.
Revision Path is brought to you by MailChimp. Huge thanks to them for their support of the show! Visit them today and say thanks!