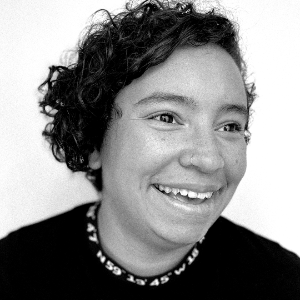 We're closing out Pride Month with the second part of my conversation with Rebecca Brooker! (If you missed the first part, check it out here.)
We talked about Rebecca's relocation to Argentina (after a stint back in Trinidad), and how she's adjusted and found community in Buenos Aires. Rebecca also went in depth about Queer Design Club, the Queer Design Count, and the upcoming Queer Design Summit taking place on July 7.
Rebecca is proof that building community and staying true to yourself is a surefire way for personal and professional success!
Transcript
Full Transcript
Maurice Cherry:
Now for this week's interview. This is part two of my conversation with designer, art director and community builder, Rebecca Brooker. Let's start the show.
Maurice Cherry:
Wow. That's a lot. I mean, from –
Rebecca Brooker:
It's a long story.
Maurice Cherry:
I mean, it's a long story, but I mean, there's goodness. I mean, having to leave the country like that that quickly because the employer forgot to notify you and now you have to move back home, but then now you might be moving to another country, to Argentina. Oh my God. I guess I'm curious. Once you got to Argentina, what was that like?
Rebecca Brooker:
Yeah, I mean, I'd never been to South America at all before, so this was a completely new experience for me. I had studied a little bit of Spanish in Trinidad, but never used it in practicality. And so I was nervous. I ended up meeting two of my bosses, my would be bosses from that team in New York and they were telling me, "Eh, it's a cool place. It's beautiful. It doesn't snow. You have so much fun. It's a great nightlife, very young culture. The agency is growing." So I was like, "All right, this is a totally new opportunity. What else am I going to do with my life?" I felt so beat down having to return to Trinidad and not know should I think about opening my own agency here? Should I think about getting a job at somewhere here?
Rebecca Brooker:
And then this job kind of just fell into my lap and I was like, "All right, we're going to go on another adventure. We're going to see what's in store." When I moved to Argentina, I was just in shock. I was like in a good way too, in a good way. I was in shock in a way that I was so open to every new experience, Maurice. I really had to put myself in a mindset that I'm moving to this place. I just lost a whole life behind me in the states. All my friends back there, my partners back there, all my coworkers, everybody. But I have to look ahead and I have to be open to whatever comes next, and I think that's just the mindset that I had to keep going with.
Rebecca Brooker:
And for the first time in my life, it was like I was living in a studio alone. I would go out to eat at a restaurant and I'd sit alone. And I spent just so much time in the beginning of my move by myself, just having not made any friends yet outside of the people that I work with in this office. I think that was a turning point in my life where it was the first time I really had to do that in an environment where, it was different when I moved to St. John's because I moved into the dorms and I was immediately put into a group of people that I could be friends with. And now I'm 20… God. How old was I? 24, moving to Argentina, by myself, don't have anybody there. You go to a restaurant, you order for one, you take a book, you read something. And if I heard people speak in English, I would literally turn around and be like, "Did you just speak English?" Like "Where are you from?"
Rebecca Brooker:
And that was really how I started to make my friends. I would just be this like curious, observant person. If I heard people speak in English, I'd be like, "Tell me about you. What are you doing here?" And that was how I started to find my community. I ended up finding an English speaking gym. It's run by an English guy and he wanted to create a community for English speakers to come together and train. And so I met these people and that put me into a new circle of English speaking people in Buenos Aires that led me to my own network now. In addition to this, the agency I was working at, I had a… I wouldn't say I had problems at the beginning, but I had anxiety because I was one of the only native English speakers, right.
Rebecca Brooker:
Everybody at the agency could speak English, but we were usually trained to speak English for professional use. So in a meeting example, like we would send our clients communications in English, but everybody in the office would talk to each other in Spanish. So, they would say something and someone would be raising an issue and everyone's talking in Spanish meetings in Spanish and I was just lost. I could not pick up anything that they would say. And especially also because Argentine Spanish, it has a little different of a dialect than Mexican Spanish or Spain Spanish. So I couldn't even make out what they were singing. And so many times in my first year, I wouldn't get the joke. People would be laughing. I'd be like, "I didn't get it." And it just made me feel othered. But when I started to learn Spanish and my coworkers, bless them, they made a concerted effort to keep me looped in.
Rebecca Brooker:
We would have a meeting in Spanish and then I had a coworker who would come over and say, "Okay, I'll stay with you and explain everything we just said in English." And I'm like, "Thank you, thank you so much." And it was just a lot of awkward moments like that until I got better and I learned, and now I'd say I'm not fluid, but I could understand a lot. I can respond. So it was definitely a moment of growth in my life, I think. A moment of solitude, a moment of acceptance that sometimes things happen and you just have to go with it.
Maurice Cherry:
Yeah. Wow. I mean, I can't help, but think now, also in the midst of all of this happening, you also co-founded Queer Design Club, which is also about helping to bring together a community while you were also, like in your own life, trying to find community. Talk to me about Queer Design Club.
Rebecca Brooker:
Yeah. I think Queer Design Club on introspection is a manifestation of me looking for a lot of things in my life. And you just named it where I felt motivated on one hand to make this community because I was in a real moment of my life of solitude, where I had my online friends. I had people that I could reach out to from New York, but I spent the majority of my nights, I'd go to the office and I'd come home and I'd be by myself. And I was just like, "There must be something I could be doing with my time right now, right. There must be something I could be doing." And at the same time I was looking to connect with other queer African designers, right. Because I think the other side of my life, not to go back too far to the Trinidad thing, but not having that community in Trinidad, not necessarily having that community at St. John's either, it kind of left me wondering, where are my queer friends?
Rebecca Brooker:
I don't have enough queer friends. And I actually want to meet queer friends that I have something in common with. So maybe queer designers. And I started to Google and I started to look for spaces online for queer designers. Was there a community? Was there a place? And there was nothing I could find. I found Out In Tech, I found Lesbians Who Tech, but when I joined those communities, they felt huge, right. They felt like there were tens of thousands of people in there. And I don't know who would be my friend. So that was really what drove me to have this initial idea of like, "Why don't I start a queer community online?" And I'd started putting together some ideas, just very loosely. And one day I went on Twitter and I saw a different person had created a handle for LGBTQ People in Design, or something. And I was like, "What? That's my idea."
Rebecca Brooker:
I wasn't really like that. I was like, "This is cool. Someone else is also thinking about this. I'm going to message them and let them know that I have the same idea." And that's how I met John, John Voss. And we began chatting. I shared my deck of ideas with him. He shared his idea with me and we came together to form QDC. And at the time John and I were not friends, we were just two strangers that met on Twitter. We began co-working. He's in San Francisco, I'm in VA and working towards let's make a Slack, let's make a directory. And let's see if other queer people will join. And we didn't know who would join.
Rebecca Brooker:
I had a handful of friends that I knew were LGBTQ. He had a handful of friends. We knew some people on Twitter, but everybody felt really disparate and disconnected. So when we formed the community, it was really just a place for us to have a clubhouse to hang out in and talk about the experience of like, "Oh, I'm the only queer person on my team and I don't know how to bring my partner to the work event," or "I don't identify as CIS and my boss keeps misgendering me." We saw people having these experiences and we wanted to bring them together to talk about them some more. So that's kind of how we founded QDC. And I think over the years, one of the things that I've really ,really noticed about the community is just that, this was not something that just John and I were looking for.
Rebecca Brooker:
This is something that many, many people needed maybe much more than I did. And the growth that we've had over the years, the constant commitment from our members to keeping the space fresh, giving each other advice, helping each other, just general resource sharing and like this communal online living, I think has really just changed my perception of what QDC is or what it should be. What started as just a side hobby for John and I has turned into a lifeline for some people. And I think that was when it was a turning point for me that I was like, "Oh shit, we did something. We got to do right by our people. Now that we've gathered them all here in this community, there's thousands of them. They're looking at us and I'm like, what are we going to do?"
Rebecca Brooker:
So I think that was the real question that we had is like, "Okay, now that we formed this community, what value are we going to bring to their lives?" And one of the early questions, well, we were like, "Okay, there's all these people in our Slack." We actually don't know anything about them because when we let people join the Slack, we just ask them their name and their email. We don't know anything about where they are, who they are, what titles do they have, how much money do they make? Who is our community, really? We know the people exist. We know that. We have proof of concept, but who are they in their identity? Right. And if we're going to position ourselves to serve a community of people, we have to first find out who these people are and what are their needs. So that was the things that John and I were mulling over and so we decided to formulate the Queer Design Count.
Rebecca Brooker:
So the Queer Design Count is the only survey in the design industry that is specifically for LGBTQ people in design. And the reason we did that was because when we were looking for data about our own people, we couldn't find any. There was no data out there about the community. The AIGA Design Census asked one question and it's, "Are you LGBTQ?" And from that data, you can make a few inferences with the percentages, but there just wasn't anything deeper than that one question, that one check box. So we decided to formulate our own survey. And in the first year at 2019, which was also our first year as a community, we ended up with close to 1,500 responses. And John and his loving partner, Lori, who is a data analyst, thank God, lovingly went through these thousands of responses and wrote the first iteration of the Queer Design Count, where we made a lot of interesting insights about the community.
Rebecca Brooker:
I think one of the things, the differences about our survey was while… It was both qualitative and quantitative. We got some hard facts, we got some data, but we also had opportunities for people to write in their own responses about why they felt certain things or why they chose a certain answer. And some of the written testimonials are just so powerful. I think that that was one of the things that really showed us the need for this space within the community and how we had a lot of work to do if we were going to plan to change anything in the design industry, it was not a singular problem. It was not any one person's problem. It was a structural problem that LGBTQ persons were making less than non-LGBTQ people. They were leaving the industry much faster and much younger. So they were not making it to seniority levels.
Rebecca Brooker:
And they were experiencing more bias on a daily basis than other groups out there, especially when it comes to having an intersectional identity, right? So Black queer trans people were most likely to be discriminated against, left out and having to point out design decisions that went against their existence. A really great example of this is like when you are a product designer and your team may be designing some forms and they put options on a form for male female, there's no inclusive lens. There's no inclusive perspective to this that would include a trans person. Now a queer person working on that team has to point out and say, "Hey, this is not inclusive towards people who identify as LGBTQ. We need to change this form." And I think there are a lot of instances of that nature that happen prevalently on a daily basis throughout the design industry, where people get misgendered, people get mislabeled and we can preach about it as much as we want.
Rebecca Brooker:
It all ladders back up to like, we need more diverse teams to bring lived experiences and unique perspectives to the work. And that is part of why we believe LGBTQ designers have a great opportunity to become champions in the workplace and they're not currently given that opportunity.
Maurice Cherry:
That is fantastic. I mean, I think even just the fact that this Design Count that you're doing is, in one way building, I don't want to say it's building on research that others have done, but it's like you saw what AIGA was doing in terms of their sense of saying, you're like, "Yeah, this isn't enough. We need to do something that's more for our community that we're building here." And so you did this Queer Design Count, and I guess what are some of the lessons you learned while building this?I mean, I know you mentioned that this community came about because you discovered that other folks wanted this community too. But even in building the Count and looking at the results from it, what are some of the findings or some of the things that you just learned throughout this process?
Rebecca Brooker:
Yeah, that's a great question. I mean, I think that one of the major things that I learned is that even within the queer community there's discrimination. White gay men still make more money than people who identify as lesbian, right? So even within the queer community, we still have hierarchies of the patriarchy and gender wage gap and things that are prevalent outside of the LGBTQ community. They're also happening within the LGBTQ community. So that was something that was a little bit surprising to us. But probably shouldn't be because it exists on all levels, regardless of your identity. I think one of the other things that we found was just that people were so eager to participate in this Count because there was no other place that they could share this information. So I think this was especially true in 2021 when we did the second iteration of the Count in a pandemic world when we released it and we actually added a special section of the Count that year for COVID because we wanted to understand what the pandemic has changed about our data, right.
Rebecca Brooker:
So a great example of this is, we found that in 2021, 41% of transgender designers lost employment due to COVID-19, in comparison to 29% of CIS designers. So this is a huge gap, right? 41 versus 29. And on first glance, we didn't know what that stat is really telling us, right. On one hand, is it telling us that trans designers got fired more than CIS designers because that could be one way to read it. The other way to read it could be, did trans designers due to the pandemic gain more autonomy in being able to work for themselves? Did they participate in quote unquote "the great resignation" and walk into this power of being able to work for themselves and make their own decisions? Maybe they did, maybe they didn't. But this was where now we would look at some of the responses and testimonials that we got as an answer to that question to try to make a better analysis, right.
Rebecca Brooker:
And one of the things that we found is that when we look at these testimonials, people are pouring their heart out to us. It was the first time that people wrote paragraphs of what they were going through. And I think for a lot of queer people, this survey was relieving and like an outlet, almost like therapy, because they didn't have another place to talk about getting fired from their job. They didn't have another place to talk about losing all of their clients and having to move back in with their homophobic parents. This was kind of a space. And I think this is important and why we do this work is because we want to create a space for queer people to feel seen and heard and understood. And we want to be able to take those findings and use that as a benchmark in the industry to say, "Hey, every single year you all corporate companies are talking about supporting LGBTQ people, right?
Rebecca Brooker:
You put up all these Pride parades, you put up all these Pride flags, rainbow your logos and when we survey the people that you say you're impacting, the stats aren't changing, LGBTQ designers are still making less than non-LGBTQ designers. We want to be able to use this survey as a biannual post check on the industry to really understand if we're meeting our goals of improving and bettering ourselves as a space. And like I said, I don't think it's anybody's one problem to fix. But as a design industry, we have to come together to hold hands, not just with Queer Design Club, but with all these different communities and movements that are advocating for their own rights, right? Where are the Black designers, [inaudible 00:24:19] design.
Rebecca Brooker:
All of these different, if you want to call them, affinity groups, are all going after the same thing. And it's changing the industry to be better for those who have been constantly seen as other. And we want to flip that narrative together, not just for LGBTQ people, but for people who really live at these intersections because our data and our research has showed us that people who have multiple marginalized identities are the most likely to be left out and left behind. So how can we gather together and all do this work together of changing the design industry for something that is substantial and not feel like we all have to target it in our silos. So that's something that we recognize we need to do. We're here to research and champion LGBTQ rights, but that is one part of someone's identity, not everything. So we have to find ways to be intersectional. We have to find ways to continue to work together and elevate people who don't have that voice right now, or are given that space to use their voice.
Maurice Cherry:
And I mean, I think it's also worth just putting this in a greater context, like you're also pulling this information together at a time where at least here in the United States, the rights of LGBTQ people are being stripped away through legislation, et cetera. So to really have this quantitative information, that's not just… Because I think sometimes what can happen, and this certainly is the case, I think, with what I've done with Revision Path and talk with Black designers is that, a lot of the anecdotal evidence just gets swept under the rug as like individual experiences. And it can be hard to really put, I don't know, I guess confirmation to what's happening without numbers, without some concrete statistics to say, "This is happening. Here's the study that shows that."
Rebecca Brooker:
Exactly, exactly. And I mean, one of our goals, I think now in 2023, we'll be going into our third year of the Queer Design Count, one of our goals is to make this an industry benchmark, like I said, biannually. So we want to do exactly what you said is align ourselves as the knowledge resource of that information and for people to know that we are here to understand research and advocate for the rights of LGBTQ people in design, because like you said, our rights are under attack federally on a high level, but also it trickles down into your every day, right? When you can't be yourself outside in the world, how can you be yourself at work? How can you bring your best self to your job every day when your life is under attack? That's not even just a queer thing.
Maurice Cherry:
That's true. That's true. And now this year, actually next month, since this'll be airing in June, you're going to be continuing this with hosting the Inaugural Queer Design Summit. This is happening on July 7th.
Rebecca Brooker:
Absolutely.
Maurice Cherry:
Yeah. Talk to me about that.
Rebecca Brooker:
Yeah. Well, like I said, so this is our second year doing the Count and the first year we had a great response. The second year we wanted to go a little bit bigger. So we were really thinking about, how can we get this information on a larger stage? How can we have this information reach the people who may have the ability to change it? And in my opinion, that's recruiters, corporations, people who do the hiring, people who do the firing, all of the people who have the power to be able to change the experiences that queer people have in design. Even queer people, because you'll be surprised that when you're dealing with your own shit, when you're an executive leader and you're not out, and you're struggling to come to terms with your own identity, that trickles down to the rest of the queer people in your company who don't feel like they have a safe working environment.
Rebecca Brooker:
It's all of these things that we want to be able to reach. And we decided to do the summit as a way to bring this data to a bigger stage. And we wanted to, for the first time, really hear from other LGBTQ voices, other LGBTQ designers, and have them discuss some of the statistics that we found in the report and shed their own experiences on that. So we're going to have a few panels that are based on sections from the report. So one of the panels that we're going to have is about trans perspective in design. We basically found that trans respondents were consistently overrepresented in facing discrimination in the workplace. So we want to be able to talk through what are some solutions we can put forward to change this in the future? So the goal of all the panels is to really talk about some of the statistics, but also just share your experience as an LGBTQ person and have that feel, seen and heard.
Rebecca Brooker:
So we're really excited about the speakers. I'm not going to drop some names yet, although they're probably going to be out by the time this is confirmed this goes live, but I'm super excited. And I think it's really the first time that we're putting on an event for the community where they can see all of themselves reflected because all of our community participated in the survey and even people that were outside of the Queer Design Club community, people who aren't members, per se. So we're excited to bring it to a wider audience. We're excited to bring it to a wider stage. And part of my secondary goal of the summit is to really align the organization as a research focused and mission based organization that is doing this work, not just today, not just tomorrow, but we're going to be doing this work for our people for a while.
Rebecca Brooker:
And we want to be able to find a like-minded organization that will help us do that work. So we're not professional researchers. I do this because I'm passionate about our community. I'm passionate about finding out who they are. I'm passionate about making sure that we have these data points to leverage when people talk about improving conditions for LGBTQ people, but I'm not a researcher. So maybe there's a better way we could be doing this. Maybe there is a smarter way we could be doing this. So I think as we grow the study, we want to be able to align ourselves with a research based organization that can also help us and guide us to making this study even more sound than it is right now. And I think that would be our ultimate goal is to have this study be something that's continued, something that is super serious and ask the right questions, a lot of questions, and helps people really understand the problems that we have in the industry.
Maurice Cherry:
Well, I know that we have a lot of companies and a lot of people that work at big companies that listen to this. So my hope is that once this interview comes out, people get a chance to hear it, that you'll start to get some interest around that because I think what you're doing is super important from a research perspective, but also just from a general community and society perspective, not just even the design community, LGBT community as well, to be able to not only put the statistics behind the incidents and things that are happening, but to really quantify it and then keep the work going to sustain the work. So people know that this is something that is like an industry benchmark to understand what the queer experience and design is and how, I guess people in general can bring more visibility and representation is super important. So I'm excited for the summit. I'm excited to see where Queer Design Club goes in the future. I feel like you've really tapped into something here.
Rebecca Brooker:
Thank you. Thank you, Maurice. I just want to say thank you to you. I know you've been a sounding board for us over the past couple years as well, just like in running a community and this being my first time being a community leader. It takes a village, it really takes a village.
Maurice Cherry:
It really does. Yeah. Now, even aside from all this, you're working at Ghost Note, you're doing the Queer Design Club with the Queen Design Count, with the Queer Design Summit. You also have your own freelance practice called Planthouse Studio. Tell me about that.
Rebecca Brooker:
Yeah. As if I wasn't already doing too much. No. I think one of my goals for myself just personally has always been to run my own design studio and I just feel like there's a level of freedom that I get to have when people want to work with me. I am my own boss. I love to take the projects that I want to work on. Say 'no' to the projects that I don't want to work on. And just generally be able to design things with no constraints of, what do other people think? So I was always a freelancer on the side of any full-time job. It started really after college because I was working at BAM and it was a nonprofit. So I was making some money, but I thought, "Okay, I could make a couple logos on the side and make a couple hundred bucks more."
Rebecca Brooker:
And it started just doing that for some extra cash. And over the past five years, it's really grown into just a consistent stream of people mentioning me, sharing my name, sharing my portfolio and getting people wanting to work with me. So it wasn't until about three or four years ago now that my partner, LG and I had come together and decided we kind of wanted to formalize this business. And my partner at the time, LG was figuring out how they would plug into the business. I was doing all the design and they were handling all of the client management and it's just grown over the years. So at the beginning of the pandemic, we saw an uptick in people wanting to work with us. And we had a really janky website at the time and nothing was super professional, but we saw this uptake in work.
Rebecca Brooker:
A friend of mine, who I was working at the agency was leaving at the time. And he said, "If you want a freelancer I'll work with your studio." And I said, "All right, sure." So now we have another person working with us and I was able to give him some direction and do less more creative direct and he was producing the work. LG was managing the clients. So we started there and then more requests came and another friend of mine was like, "I'm looking for a job." I was like, "Do you want to freelance with our studio?" She was like, "Yeah." So then we had two designers working with us and now it's become a full-time gig for everybody, right? So LG's running it full-time. Our two designers are still working with us full-time and my goal has shifted to learning how to run a business and then wanting to do it for Planthouse on my own.
Rebecca Brooker:
So my short term goal is, like I said in the beginning, this is a hustle year for me, where I'm working at Ghost Note, one, to work on some of the awesome projects and the clients that they have. But two is to really also understand how to run a business. And that's one of the things that I feel really grateful to Ghost Note for is like from the time I joined, I was very upfront about like, "Listen in five years, I'm going to be running my own agency. So I'm here to learn the business facts of what you all are doing. I admire your work. You all are about six years ahead of where I feel like I am. How can I absorb my time at this agency to really learn how to run an agency?" And at the same time, LG and our other two designers are working on client stuff in the background and I'm moonlighting and taking the knowledge I learn at Ghost Note, bringing it home and saying, "We have this process that we implemented at work. I think we should try it in the studio. It could really help."
Rebecca Brooker:
So, I felt like I had to put in the time and learning how to run a business before jumping into running a business for the first time, right, because like, and I think that's a thing that at times it's tiring, at times it's rough. But I feel like if I stay on track, hopefully in 2023, I can leave my full-time job and just pursue Planthouse if the clients keep coming and going the way they've been. We feel very grateful and lucky that people want to work with us. And I feel really grateful and lucky that people want to keep giving us great opportunities to grow. I think we've had a few contracts this year where they were bigger shoes than we were prepared to fill, but we stepped into them and I think we've grown into them a lot.
Rebecca Brooker:
So it's given me a lot of confidence to say, "Okay, I'm doing Planthouse part-time right now and it's doing really well. If I do this full-time we could be doing excellently. I just need to harness the knowledge of how to run this business full-time, because it's not just full time by myself, right? It's full-time with three other people as well that we're sustaining. So I'm in my hustle year. I'm doing three jobs. However, I do feel like it's really important right now for me to be a sponge and really learn how to do it right so that when I step into it, I can make, hopefully, a little bit less of the mistakes and go into it with some kind of knowledge.
Rebecca Brooker:
So that's part of one of the things I love about Ghost Note is they're very supportive of my own hustle. They're very open and transparent about the workings of the company and how to write an extra W, how to make sure things stay on track. And I feel like I'm really learning the business angle of it alongside the art director part of it and making the fun stuff. I'm doing both things. So I'm excited for that.
Maurice Cherry:
That's good. I mean, I think it's good that Ghost Note is transparent in that way to let you all know this is how the business is. This is how it works. So it's not just of course showing up and doing your job, but also you're kind of gaining this almost secondary education in a way.
Rebecca Brooker:
Yeah. And that's something that I think doesn't really exist in our design industry right now is like, there's no course to go learn how to run your own studio. There's no course to say, how to found your own agency. It's all about you got to fumble your way into figuring it out. And that's what Ghost Note told me as well. They were like, "We've been doing this for eight years and we're just now figuring it out." And I'm like, "Okay, so what can I learn that you can impart that knowledge on me and I can maybe not take years to figure it out?" And I really love that about just a community culture is that resource sharing is so important because I would love to help any other person who's thinking about founding their own business, their own agency. We don't have the resources out there. So we need to be in community with each other more and figure that out.
Maurice Cherry:
Yeah. Now it takes a village to do all this, as you said. Who's your village? Who have been the mentors and the peers who have really helped you get to where you are now?
Rebecca Brooker:
I have a list of them. One, I would say is one of the first people that I met in the design industry was a designer working at [inaudible 00:39:35] at the time. Their name is Kyle Richardson and they are an incredible designer and a friend of mine still and just someone who brought their authentic self to work. And me being a young, bright eyed, bushy-tailed intern, I was like, "Oh, you're my role model. I like what you're doing. All of your work is fire. Your personality is so dope. I want to be like you." And it was really the first person who showed me that I could show up to work and be myself, be a little crazy, be a little funky, be funny with your coworkers. And Kyle always just gave me a sense of ease and the ability to just be you.
Rebecca Brooker:
Another one of my mentors, I would say is someone that has always helped me open doors. And this is a person named Liz, Liz Oh who used to be the head of design at Compass is now the head of design of Grammarly and Liz has always been someone who will give me an opportunity that I can grow into. And I think it's really people like that who are in positions of power, who can see potential in you and open a door that will change your life. And Liz has done that for me a few different times. And I think that's important to acknowledge people who are willing to take a chance on you.
Rebecca Brooker:
Another one of mine, a close friend of mine, Amélie Lamont. I love Amélie. She's someone that has helped me navigate just the space of being a community leader and running a community and like navigating the world out there. And with someone who I really met online and we connected in real life for the first time at XO XO conference, where they invited me to be part of the POC House and I was just honored to be included in a space that like, there were so many amazing creatives and thinkers and people who were just so themselves. And I think that's something that I'm really drawn to. I'm really drawn to people who can be unapologetically themselves, recognize that, and use that as their superpower and use that as the thing that can open doors for other people. So those are my three mentors.
Rebecca Brooker:
I can probably name a million more, but I can't remember at the moment. But I guess something that I try to do is I try to learn a little bit from everybody. It may not be in a technical way of like, "This person taught me design," or "this person taught me this," but it's more in a, what is it about you that makes you you? Is it your ability to show up and be yourself? Is it your ability to stand up for what you believe in? Is it your ability to take no shit and let people know that? I try to really learn some of these qualities from all of the people that I think are doing it right. And like I said earlier, I just want to be a sponge and learn about what I should be doing in my future what I think is right. So that's how I approach the people that I look up to.
Maurice Cherry:
Nice. We had probably on the show… Oh, that was a while ago. I think she was episode 148 or 149, something like that. It was in the 140s. I remember that. You mentioned XOXO. Was that in 2018?
Rebecca Brooker:
It must have been 2019, the year before the pandemic. 2019. Yeah.
Maurice Cherry:
Year before. Okay.
Rebecca Brooker:
In 2019.
Maurice Cherry:
I went to XO XO in 2018 and I remember, Amélie and Kat doing the POCs [inaudible 00:43:05].
Rebecca Brooker:
Yes. Also another person that I love and is an icon and a role model for me. Kat's a person who champions game developers of color and has been running that conference in that community for a long time. Just amazing people, amazing people that are out there, like showing up as themselves and making dope shit.
Maurice Cherry:
Yeah. She's great. I love Kat. We kind of just talk over email, I guess maybe about a couple of weeks ago or something, because she's about to make a big move. I'm sure it'll probably be announced by the time this interview comes out, but she's making big moves now because she just left Asana and is about to announce where she's going next. So I'm excited to see.
Rebecca Brooker:
I could believe that.
Maurice Cherry:
What does success look like for you now?
Rebecca Brooker:
I think success looks like being able to feel confident in the things I want to pursue. I feel like I always have this yearning to be super secure before I make a big move, which is probably why I'm still at Ghost Note and not doing my full-time thing yet. But I think success looks like having the confidence to do that, make those decisions and live the life that I want to live, find balance between my work and my personal life and my free time and feel satisfied and nourished by the work that I am doing at work. So I think that is what success looks like for me.
Maurice Cherry:
Where do you see yourself in the next five years? I know you've given some sort of benchmarks for where you want Queer Design Club to go and I guess even with where you want Planthouse to go. But if you could forecast five years from now, it's 2027, what's Rebecca Brooker doing?
Rebecca Brooker:
Well, hopefully Rebecca Brooker is no longer the only person running Queer Design Club because then that wouldn't be nice. But I think Rebecca Brooker will still be a fierce advocate and speaker or someone who is called upon to help champion LGBTQ rights. I want to be known for helping people show up as themselves, even helping myself show up as myself and I want to still be in the creative seat making amazing things that have impacts and that have the ability to change lives and change perceptions and make the world a tiny bit of a better place. So I hope in five years from now I'm doing that.
Maurice Cherry:
Well just to wrap things up here, where can our audience find more information about you, about your work, about everything that you're doing? Where can they find that online?
Rebecca Brooker:
So you can find me at rebeccabrooker.com. You can also find me on Twitter @Becky Brooker or on Instagram @Becca Brooker. And you can find Queer Design Club at Queer Design Club on all channels. And I'm an open book. So anybody who ever wants to reach out, feel free to email me. I would be happy to connect with anyone who wants to talk.
Maurice Cherry:
Sounds good. Well, Rebecca Brooker, I want to thank you so much for coming on the show. I had a feeling that we were going to have a really deep, wide ranging conversation. I'm so glad that we were able to touch on. I mean, just so many different things, talking about representation, entrepreneurship, building community. I feel like you've done so much already. You've already had this very prolific career and I just want to see where you go from here. I hope that people are listening really support the work that you're doing and really can help put some real velocity behind the plans that you have, because I feel like we're going to be talking about the work that you're doing years and years from now. And I'm just so glad to have had you on the show to really just explain like this is who I am. This is where I came from and this is the work that I'm trying to do. So thank you so much for coming on the show. I appreciate it.
Rebecca Brooker:
Thank you for having me, Maurice. It's been an amazing conversation. It's been an amazing time. Thank you for creating this space so that we could continue to have these conversations with myself and other people who are doing good work.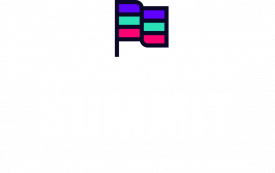 The Queer Design Club is hosting their inaugural #QDCSummit on July 7! 🌈✨ Join the queer design community online to discuss two years of rich data. The goal of the Summit is to bring the community together and use it as a breakthrough for the industry as to why events like the Summit and groups like Queer Design Club are important. Be a part of it!
Tickets are available at QueerDesign.club/Summit
Sponsored by Hover
Building your online brand has never been more important and that begins with your domain name. Show the online community who you are and what you're passionate about with Hover. With over 400+ domain name extensions to choose from, including all the classics and fun niche extensions, Hover is the only domain provider we use and trust.
Ready to get your own domain name? Go to hover.com/revisionpath and get 10% off your first purchase.