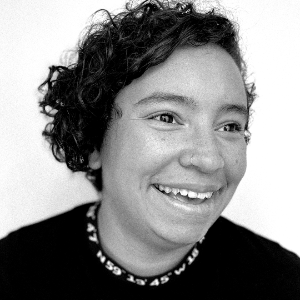 Sometimes, the conversation is so good and so wide-ranging that I can't contain it in just one episode. For the first time in over five years, we have a two-part episode on Revision Path, and it's with the one and only Rebecca Brooker. She is perhaps most well known as the co-founder of Queer Design Club, but Rebecca is also an art director at Ghost Note Agency and founder of her own freelance practice Planthouse Studio.
In the first part of this interview, Rebecca talked about her "year of hustle", including her work at Ghost Note Agency and the rewards and challenges that come with that. She also talked about growing up in Trinidad, LGBT representation in the Caribbean, and moving to NYC to attend college and study design.
Tune in next week for Part 2 of our conversation!
Transcript
Full Transcript
Maurice Cherry:
All right. So, tell us who you are and what you do.
Rebecca Brooker:
Hi, Maurice, I'm Rebecca. I am a queer graphic designer and art director from Trinidad and Tobago, and I'm currently living in Buenos Aires, Argentina.
Maurice Cherry:
I have been trying to get someone in South America on the show for years. You are the first Black designer in South America that I've had on the show, so I'm really excited about that.
Rebecca Brooker:
Yeah. Thank you. I'm excited. It's actually kind of funny, because I feel like you don't see that many Black designers in South America, in Argentina, at least. Maybe in some of the more Northern territories, maybe, but in Argentina, I feel like you rarely get to meet other Black designers. I'm not even from here, so even doubly so.
Maurice Cherry:
How has 2022 been going for you so far?
Rebecca Brooker:
It's been going well for me. It's definitely been a year of hustle. I have been grinding, working towards a few dreams, and really, just trying to figure out where I want to set myself up for the next couple years. I have a few really good gigs going on and trying to figure out, is this a hustle year and heads down and just do some work, and then next year can be a relaxing year? But 2022 has been very positive so far.
Maurice Cherry:
Are you seeing any big changes this year from last year?
Rebecca Brooker:
Yeah. I think one of the biggest changes is just my personal confidence and value, really. I feel like for the past few years and throughout the pandemic, I was really trying to figure out where I wanted to spend my time, spend my energy. Is it in my organization? Is it in my job? Is it in something else? So, I would say that the biggest shift has just been in that decision-making of what I want to do and how I'm going to move forward with the things on my plate.
Maurice Cherry:
Now, I definitely want to talk about Queer Design Club, which I think most people that are listening to this know you from, but before that, I want to ask you about your current gig. Right now, you're the art director at Ghost Note Agency. Can you tell me about that?
Rebecca Brooker:
Yeah. So, Ghost Note is a Black-owned agency based in Washington, DC. I met them about a year ago because their creative director, Veronica Corzo-Duchardt, is actually in Queer Design Club. So, at the time I was working at a different agency, and Veronica had posted in our job postings channel and had said, "Oh, this amazing, Black-owned agency that I'm running the creative team at is looking for a senior designer to join the team." I thought to myself, "Oh damn, that sounds like a cool opportunity." I looked at their work and I was like, Oh, this is sick." And so, I messaged Veronica being like, "Hey." Veronica and I had probably had a digital coffee once before and we were acquaintances, but I messaged them just being like, "Hey, would love to learn more about Ghost Note," and they were like, "Let's hop in on informational with some of the team." When I went into that first interview with them, it was just amazing, the energy in the room, the vibe, just it felt different to any of the other agencies I was working at.
Rebecca Brooker:
I had been, at the time, working at Media.Monks, which is a huge agency that was just a very different culture. So, it wasn't until I had that first interview at Ghost Note that the potential of going to a different agency entered my mind, and I was like, "Oh wow. This is a really different vibe, it's a lot cozier. They seem to be growing rapidly. For the first time, it's a place that I feel like, really, you could bring your culture to." The reason I said what I said in the beginning about Black designers being in Argentina is because when I moved to Argentina, I felt like the work environment that I was in was very homogenous. The majority of people in Argentina are white, and I wasn't working with other… Probably just a handful of other people of color in an agency of 100s. So, I was finding it really hard to find diversity and find any semblance of culture, and along comes Ghost Note, which was just the complete opposite. They were all about the culture, which I thought was great.
Rebecca Brooker:
I did an in an initial interview with them for that role, the senior designer. Veronica said to me privately after, they said, "I think you were great, but you should be applying for an art director role. We're going to open one up, if you're interested." I said, "What? I didn't even start working and y'all going to give me a raise? Damn, okay." So, I had a second interview and I met more of the team, I met the partners, I met the people who working there at the time, and everyone was just very chill. The day after the interview, Veronica phoned me and said, "I just want to let you know you got the job." I was just like… This happened over three days, Maurice, it was so fast.
Maurice Cherry:
Wow.
Rebecca Brooker:
My jaw was on the floor, because I wasn't even really thinking about leaving my job, but now I was really thinking about it, because I was like, "Oh, the opportunity is in front of me. Okay, okay." So, that was how Ghost Note came around, and I've been there for the past year. They've gone through incredible growth themselves. The partners are three Black friends that they have been friends since childhood, they have baby pictures together.
Maurice Cherry:
Oh wow.
Rebecca Brooker:
So, they grew up together in DC and all went on to three different life paths, and then later in life reunited to start this agency. They've been around for almost 10 years now doing this work. So, it feels really great for the agency to be in a spot where they can really see their growth, we're getting a lot of bigger clients. Most recently, they actually announced a strategic partnership with Godfrey Dadich Partners, which is… I don't know if you know that agency, but they have aligned with that and entered the kyu Collective of companies, which I think really turned a new chapter for the agency, as well, just in the potential that we have to create outstanding work. So, it's been really great to work with people that are like me and people that… Our entire creative team is queer-led, which I think is amazing, we're majority people of color on staff. It's just been a total 180 of what I was used to, so I've been really enjoying my experience there.
Maurice Cherry:
I like that you refer to it as cozy. You often don't hear that word when people talk about their work experience.
Rebecca Brooker:
Yeah. I always stray away from using the term like, "Oh my coworkers are my family," because I don't like to think that way, but this is one of the first jobs that I would say where I feel really close and a real bond of friendship, more than any other place that I've worked, with the team that we have now. I think it's because we all are striving towards this goal of… We want to work at Ghost Note because we believe we have a unique voice and a voice that not a lot of agencies get to have. So, I feel like we all are bonding by this experience of like, "What is the Ghost Note lens? What is the Ghost Note angle?" They're hiring Ghost Note because we have a different perspective and we can talk about topics and things that other people can't.
Rebecca Brooker:
I think that just brings a level of genuineness and authenticity to the people that work there. I feel like we're trying to build a culture that's really rooted in our humanity and not necessarily just in, can we make cool stuff? Can we get the biggest clients? We want to do that stuff, too, but it's really more about bringing our humanness to the work.
Maurice Cherry:
Yeah. It's a superpower, really, to be able to bring that perspective to the work.
Rebecca Brooker:
Yeah. I definitely see it. I think that we're smart in the way that they don't necessarily bill themselves as a social justice agency. It's not about that at all, but it's really about using our collective voice and this unique voice that we've crafted to be able to create impactful work that benefits other people. For example, one of the recent projects, actually, my first project at Ghost Note, was actually rebranding the Smithsonian's Anacostia Community Museum in Washington, DC. I don't know if you've ever been there, but ACM is actually the United States' first community museum. It was the first one that was ever established, and it's one of the only museums I think, if not the only, to be founded in a historically Black neighborhood of Anacostia, Washington, DC.
Maurice Cherry:
Oh wow.
Rebecca Brooker:
So, when I was first put on this project, I had never heard of ACM. You hear about all the other museums in the Smithsonian's collection, but never ACM. It was a really unique challenge, because it's not in Washington, DC itself. It's not on Capitol Hill on the museum route with the rest of the Smithsonian museums. It's out of the way, and it's a different type of work that they're showing, they're always showing community-based work. So, a lot of the pieces that we got to interact with were actual historical documents from the community of Anacostia. So, the first baseball that was thrown on their community pitch, photos from families that lived there. ACM has been around and was founded by John Kinard, who had a very unique vision for the town of Anacostia. It was just such a unique project to be able to really meld all of that history and all of that deeply rooted culture of Black history, too, and work on that with a Black team.
Rebecca Brooker:
The strategist that I worked with, Georgie Arimah, who also works at Ghost Note, both of us really had to put heads down and say, "How can we really bring the story and the history and all of these years of deep-rooted community value into the work? How do we turn that into brand equity for ACM?" That felt like a really unique project that I don't know if I would be able to do with everybody, so I really appreciated just having people who understood. Georgie, actually, at the same time, was moving to Anacostia, so it felt really personal for her. I think that it was just that Ghost Note gets unique opportunities like that because we have that unique skill, superpower, as you put it, to create impact where not every agency could.
Maurice Cherry:
Right. I think it's also about the fact that the culture really makes the work personal to the people that are working on it in a way that it probably wouldn't with any other type of agency, so that's amazing. I did hear about the investment recently from Godfrey Dadich, I've heard about them. So, I have a, I guess it's a funny story, I don't know. I ran across them… How many years ago was this? This was back when I was working at Glitch, so this was back in 2019. Yeah, this was 2019. We were looking at studios because we were building this lifestyle vertical website or whatever, and I remember I had reached out to them. I reached out to a few places, like them, Pentagram, Ali, a couple of others, just to get quotes and just see what might be available. I remember they had hit me back because they were like, "Oh my God, Jabari's chair, we've heard of you from Revision Path."
Maurice Cherry:
I was like, "Okay. Yeah, yeah, yeah. That's great." But I'm really interested in like this quote, and they mentioned that they had recently done, I think, creative work for Abstract, which is the series on Netflix where they do-
Rebecca Brooker:
Design.
Maurice Cherry:
… it's documentary episodes of designers. Yeah, yeah, yeah. It was so funny, because this was before the second season came out, and the person there was like, "We're about to have the second season come out," and she was like, "And you'll be surprised about this, we're featuring two Black designers this season." I'm like-
Rebecca Brooker:
Oh wow.
Maurice Cherry:
… "Wow. That's amazing." Telling me? I don't know, I thought that was a weird thing to relate to me, like I would be impressed by that. But I'm like, "Wow. You talked to two Black designers, really? That's great."
Rebecca Brooker:
Yeah. So, I also hadn't really known a ton about Godfrey Dadich before the investment. I had heard their name in passing, maybe seen a few things that they produced here or there. I think Abstract is one of the more notable things that they are produced for. But that's such a wild thing to say, I can't believe that.
Maurice Cherry:
Yeah. So, with the agency joining the kyu Collective, has that impacted your day-to-day work in any sort of way?
Rebecca Brooker:
Not yet, I think that it's still… So, they only made the announcement of the investment and the joining a couple months ago, I think in April, early April. So, it hasn't affected my day-to-day yet. We actually are still, I think, figuring out how best we integrate. But Q recently, actually this week, held this internal collective conference that brought all of their agencies together, so I attended a couple sessions and got to meet a couple people from other agencies, SYPartners, ATÖLYE. It was an interesting experience. In one of the main sessions that I went to, they had over 300 people joining, so it was definitely a big work group. I think we're still new to the Collective and trying to figure out what are some of the best ways that we could work collaboratively or side-by-side, or really partner with some of the other minds in the kyu Collective. I think that there's a lot of great companies and probably a lot of really smart people working at those companies. So, I'm excited to see what happens, it's definitely an unknown path right now, I would say.
Maurice Cherry:
Yeah. So, what does a regular day look like for you when work comes in? You come in on projects as the art director? Talk to me about that.
Rebecca Brooker:
I feel like this is really beneficial information because before I started as an art director, I thought I knew what an art director did, but I feel like we don't have enough resources out there to tell people exactly what the job is about, so I think this is a great convo. But basically, my day-to-day really looks like, I'm probably on about two to three projects at the same time, it depends on how heavy those projects are. My role right now is half executional and half managerial, so I'm usually talking to clients, making decisions, but also working with the designers, our senior designers and our mid-level designers, to produce work for our campaigns. So, for example, we are, right now, working on a couple campaigns for Nike Chicago, and I am leading the art direction, so I will put together the look, the feel, talk with the client and understand, from the brief, what they're trying to convey, what assets do we have to work with? Is it a new design system that we need to make? Is it something that we're picking up from?
Rebecca Brooker:
I, basically, get the work to a place where it is ready and executional for some of the other designers to take it into production. So, a really great example of this is on this Nike project that we're working on, we're going to be producing some reels and stuff for the Nike social handle on Instagram. Part of what I'm proposing to Nike is that we're going to create a GIPHY sticker pack on Instagram, so people can go search Nike Chicago, and they get the stickers on GIPHY and they put them on their stories or whatever. I will probably put together a deck, along with some of my other ideas, pull some references of what those stickers will look like. My job is to really sell that idea to the client before it gets produced, so that the client buys into it. I prep it for the team, we'll probably have a kickoff and say, "Okay. The client loves this idea of the stickers. Let's put these into production."
Rebecca Brooker:
Maybe our senior designer, who is also an amazing illustrator, he'll help us draw out some shapes, he'll help us draw out some stuff, maybe we pass it to a different designer who's going to add some typography to it. It really depends on the project, but my role is usually a little bit higher level, a hybrid of client management and coming up with the overall look and feel of the work before handing it off to some of our other team members to bring it to life.
Maurice Cherry:
What would you say is probably the most challenging part about what you do?
Rebecca Brooker:
That's a great question. I think one of the most challenging parts is really finding new inspiration all the time. I feel like sometimes when I'm working on multiple projects at the same time, sometimes my ideas tend to blend together, so all three of those projects may end up looking similar. So, I feel like finding inspiration and ways to keep things really distinct and unique in their look and feel of each campaign or each identity is a challenge, because you constantly have to be looking at inspiration, not just on the internet, but, really, all around you and in your world, right?
Maurice Cherry:
Yeah.
Rebecca Brooker:
I'm constantly thinking about how can I take some of the things I see in my everyday, whether it's some graffiti on the street, whether it's an old street sign, how can I take things that I see in real life and bring them into my project, so I'm not just lost in this world of Pinterest and Arena and Behance and looking at what's already out there. I think trying to keep your work original when you're working at speed and scale is really difficult, sometimes. It's easy to lean on the internet to just see what else is out there, but I feel sometimes, it could make the work all feel really homogenous.
Maurice Cherry:
Yeah.
Rebecca Brooker:
So, staying inspired, it's always a challenge.
Maurice Cherry:
That's so interesting you mentioned that, I was just talking about that a little bit with… At where I work now, we have a creative director, and one of the projects that we have worked on for the past few months is creating a print magazine. So, we're creating a print magazine from scratch for the company, coming up with the name, the brand, talking to printers. I joked, "I feel like Khadijah James in the first season of Living Single trying to put flavor together," wrangling contributors and stuff like that. It's a quarterly magazine, so we have a little bit of breathing room in terms of going from issue to issue. But right now, our first issue came out a couple of months ago, we're currently in design on the second issue, and we're starting planning on the third issue.
Rebecca Brooker:
Third issue, that's great.
Maurice Cherry:
I've already mapped out themes for the next six issues. So, up until issue 6, I've mapped out themes for that. Even looking at that, we're looking at these covers and thinking, "Well, do we want this to tell a story?" Because even as we look at the themes itself, so far, the themes are usually around propulsion. The first cover has a jet on it, the second cover, when people see it, it has a city rising up through the clouds. So, everything that we're doing here is not only about propulsion in some way, but also could tie into a theme of discovery or exploration, which ties into the theme of what we're trying to do with the tool. Even as we look at that, because the company is named Orbit, so there's a lot of space imagery and terminology and things that we can pull from, this next issue that we're doing is all about Web3, which is a bit of a departure, just in terms of it's a very new topic. Well, I'd say it's a very buzzy topic.
Maurice Cherry:
I don't know if it's necessarily super new, but it's a pretty buzzy topic, because it's all wrapped up in the metaverse and Dows and cryptocurrency and blockchain and all that stuff. It can be confusing to just think, "Well, how do we depict something like that?" It's funny you say looking at inspiration, because we just did a working session recently and we're looking at creative inspiration and we're like, "We see this octahedron symbol everywhere, and I want to use that in some kind of way." I'm like, "Eh, I don't know. I don't think we should use that because it's used everywhere." It turns out that it's actually the logo for Ethereum, which is why it's used so many places, because the person who came up with Web3 is also the founder of Ethereum, so it's a branding thing, for them, at least.
Maurice Cherry:
But the theme that I think we're going to settle on, we may change this by the time it actually goes to print, is actually going to be a retrospective from the 1920s to the 2020s in the theme of the movie Metropolis. It's going to be about the… I forget what the name of the Android is in Metropolis, it's the Metalnmensch or something like that.
Rebecca Brooker:
Oh, I don't know.
Maurice Cherry:
So, it's going to be like a human, but we're going to have… Well, we're taking inspiration from that and we're also taking inspiration from RoboCop, so-
Rebecca Brooker:
Wow. Very different.
Maurice Cherry:
… so it's going to have a helmet that's a Oculus helmet, it's going to have a shoulder plate that's blockchain, it's going to have another shoulder plate that's… So, we're thinking the person is whomever is on the internet, because Web3 is also very user-centered, and so we're thinking of all these different aspects of what make up Web3 coming onto a person as an Android thing. It's interesting, because when we were trying to think of inspiration, a lot of what we saw just all looked the same like, "Oh everything's purple and blue and there's the Ethereum logo." We want to do something different from that, that stands out a bit. Trying to find an inspiration is tough.
Rebecca Brooker:
It's tough. The thing I've been struggling with lately is when you work at an agency sometimes, and this is maybe what I miss about working in-house sometimes, but when you work at an agency, I feel like the speed at which you have to produce ideas, sometimes it's exhausting. Every month is a different campaign, maybe two campaigns, and you're constantly churning out ideas. And then what happens when you can't be creative on demand? What happens in that moment when everyone's like, "This is your sixth campaign this year, and sorry, but this idea sucks"? You're like, "Yeah, I'm tired and burnt out." So, I think that's something that we're also just trying to, as an agency, as a world, I guess, I don't know if this is in other agencies, as well, but I think we're just trying to find balance sometimes, where we have some downtime to rest and recuperate and generate some new creative ideas. And then other times, we're working really hard and producing at volume. I think it's a balance of both things, and part of why I feel like we're in this moment of the Great Burnout where every…
Rebecca Brooker:
Burnout is a buzzword, and everyone is burning out, everyone is over Zoom, over being on the computer eight hours a day. I think people are right now just looking for some sense of balance in their life, and I think for designers, that can be draining when you have to wake up and produce a new idea every day. So, that's something I've been noodling on for the past couple of months, is just how do we continue to have jobs that require us to exert creative energy, while still being able to find a refill and recuperation for that same creative energy? Is there answer, is there a solution? I don't know. I feel like we're all equal [inaudible 00:28:37] capitalism.
Maurice Cherry:
Yeah. Look, it's hard to pour from an empty cup, especially with everything else that's going on in the world, political issues, we've had an ongoing global health crisis for the past two, almost three years. So many things have taken a toll just on people's psyche that it's tough to always try to come up with stuff, whether you're in a highly creative role, I think, or not. But certainly with what you're saying, as an art director, it probably is super tough to always have to pour from the well of imagination when the well is running dry.
Rebecca Brooker:
Yeah, yeah. I think that's not just art directors. I feel like, even as a creative strategist yourself, you probably could relate to that at some level, where just idea generators, I guess, have to constantly be figuring out a way to continue generating ideas or having thoughts about these things. I think it touches everyone on some level. I don't think it makes my job any different from a creative director's job or a creative strategist's job. But I think, generally, it's a tough world out there to be creative right now, in the midst of everything.
Maurice Cherry:
Absolutely. Well, let's switch gears here a little bit and talk more about your origin story. I know you were born in Trinidad and Tobago, tell me what it was like growing up there.
Rebecca Brooker:
Yeah. So, I was born in Trinidad, in San Fernando, to be exact. I lived in Trinidad until I was about 18, before I went to college at St. John's University in New York. I love Trinidad, I love my home. It's my people, I will always care for them and always support my people. But I think really early on, when I began exploring my sexuality and just my awakening reality that maybe I'm not like my friends, maybe I'm not straight and I don't know what that means. I think something that still hurts me to this day is just that there is not a lot of LGBTQ representation in the Caribbean. There's a culture of homophobia, and there's a culture of very religious-based homophobia, as well, that I think really scarred me. I came out when I was 16 to my parents, and my parents sent me to talk with a nun.
Maurice Cherry:
Wow.
Rebecca Brooker:
At the time, I didn't have the words to describe that. I guess, in 2022, we would probably describe that as conversion therapy, to some extent. But I remember having this conversation with this nun and going for a couple sessions. One of the things this nun said to me was, "You are feeling this way," this way being gay, "Because you're a child of divorce." That stuck with me all my life, and it always made me feel like as much as you are Trini, this place is maybe not for you. So, it wasn't until I left Trinidad and went to New York that I felt this ability to own that part of my identity, really, in a culture and a way that didn't feel harmful, it didn't feel unsafe. So, growing up in Trinidad as a queer teen was tough for me. I felt like I had to fit in a lot. I felt like I had to wear dresses and wear heels and flat iron my hair and do my nails and my makeup. It all felt like I was just doing this to be friends with my friends.
Rebecca Brooker:
I think now, years later, I don't feel like any relationship to that part of my identity anymore, this part of myself that needs to present in a more feminine way or be more ladylike to be loved by my people. I think it's taken me living outside of Trinidad for 10 years to really come to terms with that acceptance that this is a place that made me feel a little bit small in who I could be. So, that is always something that has stuck with me. I would love to return home one day and really find a way or find resources to change that mentality. I have a lot of friends in Trinidad who are doing work to create a space for LGBTQ people, and I want to be able to contribute to that work in the future, because I do think it's important for people to feel safe when they're growing up and feel like they can explore who they are and be themselves and not feel like, whether they're religious or not, that they're going to get judged. So, that was one of the major reasons that I wanted to leave home.
Maurice Cherry:
I think it's really important, this point you mentioned about you had to leave in order to see the rest of the world and experience who you are outside of the confines of being in, not just, I would say, a small town, but also just a very closed-minded environment, overall.
Rebecca Brooker:
Yeah. It's not just a Trinidad problem either, it's really a Caribbean culture problem, I would say. I know other Caribbean countries also have large percentage of homophobia, Jamaica is rampant with homophobia. You hear it in dance hall, you hear it in the music, you hear it in all different places. It's almost casual to be homophobic, people joke about it, right?
Maurice Cherry:
Yeah.
Rebecca Brooker:
So, I think that it's a huge culture shift that we have to make as a society and as a people to be more accepting. It's funny, because there are a lot of cultural ties to Trinidad that are inherently queer, it's so funny how we're selective in the way that we see it. I feel like there are just a lot of different spaces where it's more okay, then it's not okay, and then it's okay in the way that we want you to be. So, it just feels like a culture that is accepting when it's entertainment, but not when it's your real life. You could go up on that stage and you could cross dress, you could sing about, you could do what you want, we'll laugh, we'll dance. Okay, great. You're a great performer. But if you went on that stage and actually brought your partner, no.
Rebecca Brooker:
So, I feel like it's very much a culture of where you have to present a certain way, you have to act a certain way, you keep your business private. That's how you survive, and that's tough. I don't think any LGBTQ identifying people, anybody who feels like they can't be who they are, should not have to live that way.
Maurice Cherry:
Wow. So much of that, as you mentioned, just reminds me of… I grew up in a small town, I grew up in Selma, Alabama. To that point that you mentioned about how queer people are celebrated when there's a certain presentational aspect to it, in a way. I remember, in high school, we had gay men in high school and one of them was our head majorette, ironically. One was, he was, I think, in the class above me, he and his sister… Well, sorry, me and his sister were in the same class and he was a class above me, but he also wore a lot of women's clothes to school. I can't presume to know what their individual experiences might have been like outside of school, but I know when they were at school, they were always celebrated because of that. It almost in a way felt mocking, I don't know, but-
Rebecca Brooker:
Mm-hmm. Yes.
Maurice Cherry:
For example, the guy who was the head majorette had his own suit made and everything that was just like the suit that the girls had. At least from what I could tell, nobody said anything, but then I wasn't close to that person, so I don't know what other sorts of discrimination or things they might have received. But to be in that small town and to try to express yourself in that way, I can't imagine how just stifling and confining that can be, and you have to break out, eventually
Rebecca Brooker:
You have to, you have to. I think that was one of, like I said, one of the things that I'm so grateful for is the opportunity to break out. I have so many friends in Trinidad who do identify as LGBTQ, but don't have, one, the privilege or, two, the resources to get out of that situation, too. I think that's an important thing to acknowledge here, is that I feel like I got to embrace and explore that part of my identity because I was given this opportunity to leave the country, and travel the world, and find myself, and not feel unsafe with presenting the way I want to present. But there's so many people in Trinidad who don't have that same opportunity. I have a really dear friend of mine who I grew up with, know their family, they are super religious. For years, this person has been telling me, secretly, "I'm queer, I'm actually trans, and I want to identify this way, but I live at home and I can't do that. I can't dress the way I want to. When my parents go out, I try on different clothes."
Rebecca Brooker:
It just reinforces this culture that not everybody has that opportunity, so that is part of why I feel really moved to find ways that I can contribute or ways that I can change the narrative about what queer Caribbean culture is, because it's important that we redefine the context of what queer Caribbean culture is. It's always been so tied to God and like, "You're going down the wrong path and God doesn't like that. Why do you want to change your body when God gave you this beautiful hair and this beautiful, feminine body? Why do you want to identify as a man?" It's never come from a perspective of this is not a choice that I'm making. My identity is not a choice. I'm not choosing to wake up today and say, "I've decided I like girls," or, "I've decided I like boys." It's something that you come to that discovery, it really is. It's there all along, whether you choose to acknowledge it or not, it's who we are, it's something that we're born with.
Rebecca Brooker:
So, I feel that in the Caribbean, there's always been a sense of homophobia is equivalent with the devil is equivalent with breaking the law of God. It's never been looked at from a perspective of this is a biological thing that is present in all living beings, to some extent.
Maurice Cherry:
Yeah.
Rebecca Brooker:
So, I feel like it's just a huge culture shift that we still have to make. Like I said, I think that's something that we have to accept and work on as a community, not just the queer people, but we need allies and we need people coming together to be able to advocate for those rights.
Maurice Cherry:
Let's talk about St. John's University. You mentioned moving away from Trinidad, going to St. John's in New York City, and you studied graphic design there. Tell me what your time was like there, because I would imagine from the environment that you just described, going to New York City was a complete culture shock.
Rebecca Brooker:
Exactly. Yeah, it was. So, context. People are probably like, "If she's so against religion, why did she go to a Catholic university?" Well, I can tell you a couple things about that. So, I went to Catholic school all my life, actually, from primary school to secondary school. When I was applying to universities, I had actually, coincidentally, visited St. John's a couple years before at a conference that I was attending in the States. This wasn't my first time in New York, either, my grandmother at the time was living in New York, so I was always traveling between Trinidad and New York to visit and was fairly familiar with the city. But when I was applying to universities, I applied to St. John's just because it was one of the only US college campuses that I'd ever visited. I was like, "All right. I kind of know that place, let me just apply and see what happens."
Rebecca Brooker:
The other schools I applied to were SCAD and other design schools, because I was like, "I need to go study design and I want to go do it at SCAD. I don't know what St John's program is about. They have a graphic design program, but whatever, that's a throwaway option." St John's, coincidentally, came back with almost a full tuition scholarship. On top of that, they were like, "Oh, you're a Catholic? We're going to give you an extra scholarship for being Catholic." I was like, "Damn. For the first time, it came in handy," I was like, "Okay." So, that was how I ended up making the decision, because while I did get into SCAD, it was four times the price, my parents were paying this out of pocket. Just the opportunity to go to St. John's almost for free versus pay money that we definitely didn't have to go to SCAD and possibly take out loans, it didn't make sense in that way. So, reluctantly, I chose St. John's, not knowing.
Rebecca Brooker:
I was like, "Okay, I'm going to have to put my best foot forward, because I don't know what type of design program they have." I've never heard anybody say, "I got a graphic design degree at St. John's." They're known for law, they're known for all different other things. So, I was a little bit skeptical, but like I said, it was a new opportunity. In Trinidad, we didn't have a ton of tertiary education to pursue design. We had a field of art that you could study, but there wasn't a huge design industry, and there still isn't a huge design industry in Trinidad to have made it worth staying there. So, I knew that if I wanted to study design, I had to leave. This is sexuality aside, I was just thinking about career-wise, how was I going to pursue design? I had really even gotten into design in high school because I had a cracked version of Photoshop on my computer, and just started making posters. In high school, they asked me, "Oh, do you want to make our school yearbook?" I was like, "Yeah." Maurice, I designed an entire yearbook in Photoshop.
Maurice Cherry:
Wow.
Rebecca Brooker:
They sent it to the printer and the printer was like, "We cannot print this file. You need to use InDesign," and I was like, "I don't know what that is. I'm a graphic designer, I use Photoshop." The school ended up having to pay the printer to redesign the thing I had designed in a principle way. But I was so convinced, I was like, "This is amazing, I'm a designer. I'm going to do this for the rest of my life." That was really where my inspiration started, just playing on Photoshop making posters, doing design tutorials from the internet, and teaching myself how to design. So, fast forward, I get into St John's, start there. I'm honestly really surprised by the design program, I had no expectations. It was a small program, there was no more than 20 of us in my classes, but some of the professors changed just what I thought I knew about graphic design. I knew nothing about graphic design.
Rebecca Brooker:
Here I was, making my yearbook in Photoshop, and you get into your first graphic design class, and I realized, I was like, "Oh wow, I am starting from scratch. I know nothing." That was an amazing feeling, to be able to go to school and have just the time and the ability to just play and do what you want and learn so much, different techniques, learned from other people in class who were making cool stuff. It was just an eye-opening experience for me. I feel like that was when I really fell in love with design, was when I started really learning it and learning the concepts, learning how to not just make something, but how to really bring an idea to life. To think about a concept and to then bring that to life through design blew my mind, it blew my mind in 2015 when I started school. That was my experience, St John's was four years, and I came out of it with a ton of connections.
Rebecca Brooker:
My professors were working in the design industry in New York. We were always going to visit different studios and museums and galleries in the city. So, I felt like being in New York really helped me to make the industry connections and the network that I didn't know I was going to have.
Maurice Cherry:
Yeah. You were there at the right time. In college, not just being a fish out of water coming from another country to the States, but then also relearning what you knew about design, what you thought you knew about design in this program. College is always touted as a time where it's really transformative, but for you, it really sounds like it was a good starting point for you to build the career that you have now.
Rebecca Brooker:
Definitely, definitely. I think that was part of… Something that always drove me in college, was I think I knew that I didn't have another option. My backup plan was going back to Trinidad and really figuring out how would I be a designer in Trinidad when I don't know anything about design, I don't have any industry contacts, I don't even know where to begin to do my own design thing, even as a freelancer? So, I feel like it was really a transformational moment for me, where I had to push myself to be some level of successful so that I could stand on my own two feet and I could make this career that I doubted myself, I didn't even know if I could do. I think that determination, that drive, really, is what gave me the confidence, Maurice, to just ask people anything.
Rebecca Brooker:
I feel like it comes across as outgoing, but I was always just so curious to, "Why did you do that? Why did you make that decision? How did you meet that person? How can I meet that person? What do they do? How do you know them? Is there an idea here?" So, I was just constantly hungry, and I think that hunger is really what led me to getting my first job at BAM as an intern.
Maurice Cherry:
Yeah. I see that after you graduated, you worked as a curatorial assistant at a couple of art galleries and such.
Rebecca Brooker:
Yeah. So, at the time, I had an on campus job at St. John's in the student art gallery. I took that job because it was a unique opportunity, not just to learn about the art, but one of the early assignments that I would do was design some of the vinyl and design some of the material for an exhibition. So, that was a lot of like, "Okay, we're going to do an exhibition, let me design the wall text, let me design the logo, let me put together the postcards, the flyers, put these around the campus." So, I took that job because I wanted some hands-on practice of making stuff that wasn't just for my classes. I started at the art gallery at St. John's and I met a contact there, someone who came in once, and this guy was a friend of the curator at the time. He said, "Oh, I have an art gallery in Bushwick," and I said, "Wow, do you need an intern?" He said, "Yeah, why not?" So, I got this internship at Outlet Gallery in Bushwick and, really, I became the curatorial assistant.
Rebecca Brooker:
It started just like, "Watch the gallery, talk about the work if someone comes in. We have a new show coming up, can you design the poster? Can you design the catalog?" So, I was getting a little bit of design experience, but I was also really, at this time, really into the art, and just learning a lot about art. I felt like there was a lot of similarities between the art world and the design world, just in the way that you present ideas on a page. So, I spent a lot of time in my senior year of college really going to a lot of galleries and really immersing myself and learning a lot about the art world. At one point, had another doubting moment where I was like, "Damn, do I want to become a curator? I don't know," and thought about that for a little bit. But art has always had a special place in my heart. I get a lot of inspiration looking at art and finding ways to translate that into design.
Rebecca Brooker:
I think that the two have a lot of overlap and it was something that I just really enjoyed looking at, generally. So, I did the curatorial assistant gig for a couple years, both at the St John's gallery and the internship in Bushwick, and then I got this internship at the Brooklyn Academy of Music, which was the perfect melting of the two worlds. Now, I was working at BAM and I was actually designing the programming for some of the opera shows, some of the festivals, and the programming that they would have at their venues. That was definitely the first job that I was working on a team with, and I was starting to learn the dynamic of being a designer in the design world, and working with a creative director, working with other designers on the team. I was the intern and just learning even the process of working in a studio, they're like, "Oh, we have all these softwares, and I'm going to assign you a ticket, and we're going to change the status."
Rebecca Brooker:
For the first time, I was like, "Oh my God, you don't just want to email me the file that you need? Damn, okay." So, that was really my first experience, as well, with formalized design in a professional sense, outside of the classroom. That was an incredible learning experience for me, just being able to work with some of the best creatives. I think BAM was a great exercise in finding ways to be creative in a design system. They have a very tight design system that they use, and it was the first time I had to learn a design system, it was the first time I had to understand how to be creative within these constraints of the same logo, the same type base, the same everything. I felt like that just unlocked a whole new world for me. So, I worked there. Unfortunately, at this time, I was starting to think about my post-student visa status, and I had to get a job that would sponsor me a work visa.
Rebecca Brooker:
So, after talking to my boss at BAM, he said, "We're a nonprofit, I don't think we're going to be able to sponsor your work visa. I have a friend who runs a team at this company called Compass, and they're hiring a lot of designers. They're growing really fast. Why don't I send your portfolio?" So, I said, "Sounds good, do it," and he sent it over. The guy from Compass called me and he said, "I'd love to bring you in for an interview." I met with them, the recruiter that I met there was actually Trini, and she was like, "Oh no, this is a great place to work." I was like, "Okay, okay, okay. I'm going to work there." Surprisingly, they gave me an offer. So, I worked at Compass and things were going really well. That was a huge switch, because I was at a nonprofit where budgets were tight, and then I went into this new startup tech company, beautiful building on 5th Avenue, overlooking the city. It was just a different world. I was, again, a fish out of water.
Rebecca Brooker:
I was just not sure what to do and going along with it, but it was a great paying job, it was a bunch of new contacts, and the design work was pretty cool. So, I worked at Compass for a year and they agreed to do my work visa, we got that in place and started moving. In about July of 2018, I hadn't heard back about my work visa status. A friend of mine at Compass, actually, who we applied at the same time, she had come over to my desk and was like, "Oh, I got my acceptance of my H-1B, did you get yours?" I was like, "No, didn't get mine at all yet." She said, "Oh, I'm sure it's going to come. I'm sure it's going to come." So, I emailed my manager, I emailed the lawyers that are handling the case, and I don't hear back for about two weeks. They come back and they say, "Unfortunately, your application wasn't picked in the H-1B lottery, and you have three weeks to leave the country."
Maurice Cherry:
Whoa.
Rebecca Brooker:
I said, "Wait a minute, but usually when you get the denial, you have 60 days to leave the country. Why is it three weeks?" They said, "Oh, I'm sorry. We forgot to inform you earlier-
Maurice Cherry:
Oh God.
Rebecca Brooker:
… that your application had been denied." So, there was all this time that was just lost between the time of the notice and the time I was notified that I could have been preparing to leave the country. By the time I got the news, they were like, "You basically have three weeks left. You have to leave by the end of August."
Maurice Cherry:
Wow.
Rebecca Brooker:
I was like, "Oh my God." That was my whole life turned upside down, Maurice. The next day, Compass was like, "You're no longer employed here because now that we found out your H-1B is denied, you have to stop working."
Maurice Cherry:
Damn.
Rebecca Brooker:
I had just signed a new lease a couple months ago with my partner and another roommate, so I was like, "I'm on the hook for at least another eight months on this lease," just a lot of big life changes. I was like, "Okay. So, I have to go back to Trinidad. What am I going to do? I have $4,000, $5,000 saved in total. I don't know what that's going to get me in this next life, but we're going to find out." So, I left the States, I went back home to Trinidad. My parents at the time were actually on vacation in Europe. It must have been two or three weeks, maybe a month after I got back to Trinidad, my old boss at Compass called me and he said, "Hey, I want to let you know, we're about to sign a deal with this agency in Buenos Aires. They need a designer who knows our brand to go down there and help them build a team of 15 production designers." I was like, "Okay. So, you're saying I should go do the job?"
Rebecca Brooker:
They were like, "Yeah. We put your name in to go do that, and they're going to call you." I was like, "All right." [inaudible 00:55:14] are done, just a really lucky break and a real opportunity, where my boss from Compass, shout out Jeff Lai, he threw my name in the hat. I was still just one year working there, there were people working at the company years who could have probably done that job, but he took a chance on me, proposing me for that gig, and I ended up getting the job. So, that was the thing that moved me to Argentina at the end of 2018, was this new opportunity with Media.Monks to help them build a team of designers for Compass in Buenos Aires, and help lead that team to understand the brand.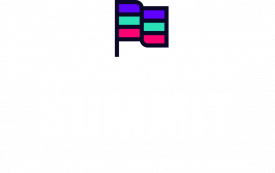 The Queer Design Club is hosting their inaugural #QDCSummit on July 7! 🌈✨ Join the queer design community online to discuss two years of rich data. The goal of the Summit is to bring the community together and use it as a breakthrough for the industry as to why events like the Summit and groups like Queer Design Club are important. Be a part of it!
Tickets are available at QueerDesign.club/Summit
Sponsored by Hover
Building your online brand has never been more important and that begins with your domain name. Show the online community who you are and what you're passionate about with Hover. With over 400+ domain name extensions to choose from, including all the classics and fun niche extensions, Hover is the only domain provider we use and trust.
Ready to get your own domain name? Go to hover.com/revisionpath and get 10% off your first purchase.