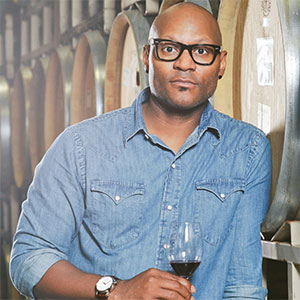 Winemaker. Sommelier. Author. Creative Director. Designer. These are just a few words that describe the force that is André Mack. Whether he's at his vineyards in Oregon or opening up a new business in New York City, André is proof that you can do anything you want to do in life if you have the drive, passion, and creativity to make it happen.
Our conversation begins with a look into André's current life, and from there he shared how he switched careers from finance to wine. He also talked about his design agency Get Fraîche Cru, and even gave us a little information about his latest project — a new book titled 99 Bottles: A Black Sheep's Guide to Life-Changing Wines. André might not be a fan of titles, but after this episode, I can think of a really great one for him — changemaker! Enjoy!
---
Revision Path is a Glitch Media Network podcast, and is produced by Maurice Cherry and edited by Brittani Brown. 
---