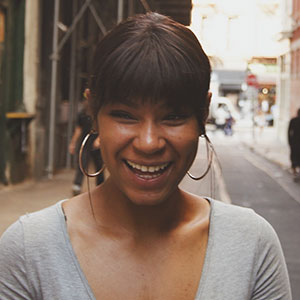 How much do you factor accessibility into your work? If the answer isn't "a lot", then hopefully this week's interview with Erin Newby will give you some insight. Erin has recently struck out on her own, and she brings years of product design experience with her to help clients and companies provide the best experiences to their customers.
Erin and I talked about growing up in Detroit, and she mentioned how she first got interested in design and what prompted her to move to NYC. We also spent a good bit of time talking about the current state of accessibility, invisible disabilities, and steps and resources that designers can take to make their projects more available by everyone. Erin strives to be an example to others, and this episode only further illustrates that. Thank you Erin for helping make the web a more accessible place!
---
Google is proud to sponsor Revision Path in championing excellence and diversity in the creative community.
We believe that design is critical to building great products and experiences, and we're committed to fostering best-in-class results with efforts like Material Design — a unified system combining theory, resources, and tools to help you craft beautiful, digital experiences — and Google Design.
From producing original articles and videos, to hosting creative and educational partnerships, our goal is to connect, support, and inspire designers and technologists.
To learn more, please visit us at design.google.
---
Revision Path is a Glitch Media Network podcast, and is produced by Maurice Cherry and edited by Brittani Brown. 
---