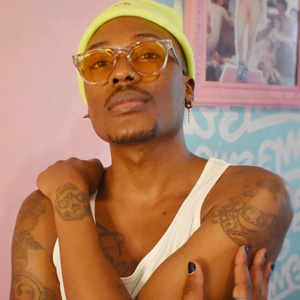 As a working artist, it can be a constant battle between unchallenged freedom of expression and doing what you need to do to survive and put food on the table. Artist and designer Kendrick Daye has successfully found a way to bridge this divide, and I'm glad to have a chance to talk with him about how he manages that balance in the city that never sleeps.
We talked about Kendrick's vibrant mixed media collage style and he shared where his inspiration comes from for his work. We also talked about what his time was like as a student at Morehouse, and how those experiences shaped him into the artist he is today. Kendrick wants his work to inspire others to do their own thing, and at this rate, I think he's well on his way to make that happen!
---
Did you like this episode? Get special behind-the-scenes access for just $5/month!
---