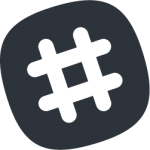 Join the Revision Path community on Slack and learn how you can win free tickets to Revolve Conference 2016!
Here's your invite!
Tamala Huntley has been requested by a lot of former guests of the show, and now I see why! Her unbridled enthusiasm for what she does and how she lives her life is a breath of fresh air. You've gotta hear her story!
We began by looking at her current work as a digital marketing strategist and she talked about some of the tools she uses to run her business. From there, we took a journey through her career, starting with her early days at FAMU, starting her own Christian bookstore, and how she transitioned from that into design and now marketing. Tamala teaches people how to be okay with being yourself in your business, and she is a living testament to defining success on your own terms. Learn more about Tamala in this week's interview!
---

---
Revision Path is sponsored by Facebook Design. No one designs at scale quite like Facebook does, and that scale is only matched by their commitment to giving back to the design community.
Revision Path is brought to you by MailChimp. Huge thanks to them for their support of the show! Visit them today and say thanks!