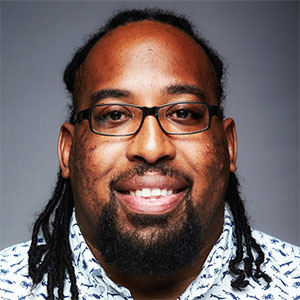 Y'all, we are starting off November with a really inspiring interview with DevOps engineer and tech education enthusiast Aaron Brooks. By day, he uses his skills at Baltimore-based software development company Fearless, and by night, he's helping educate the next generation of techies through MASTERMND Academy, a free 12-week bootcamp that he livestreams on Twitch. (And I thought I was busy!)
We started off with a look at Aaron's day-to-day work, and he shared how his first exposure to tech turned him from being a consumer to a creator. Aaron also reflected back on his career, sharing some of the experiences which shaped him into the developer he is today. And of course, we talked about MASTERMND, and Aaron gave some advice on skills software developers need to succeed in today's market. Aaron is a shining example of someone who has achieved great things thanks to technology, so I hope his story can motivate you as well!
---
Facebook Design is a proud sponsor of Revision Path. The Facebook Design community is designing for human needs at unprecedented scale. Across Facebook's family of apps and new product platforms, multi-disciplinary teams come together to create, build and shape communication experiences in service of the essential, universal human need for connection. To learn more, please visit facebook.design.
This episode is brought to you by Abstract: design workflow management for modern design teams.
Spend less time searching for design files and tracking down feedback, and spend more time focusing on innovation and collaboration.
Like Glitch, but for designers, Abstract is your team's version-controlled source of truth for design work. With Abstract, you can version design files, present work, request reviews, collect feedback, and give developers direct access to all specs—all from one place.
Sign your team up for a free, 30-day trial today by heading over to www.abstract.com.
---
Revision Path is a Glitch Media Network podcast, and is produced by Maurice Cherry and edited by Brittani Brown. 
---