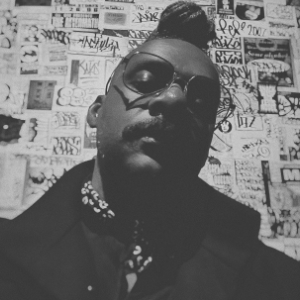 If you have aspirations of being an agency owner one day, then you might get some great insight from this week's guest, Sean DallasKidd. Sean is the co-founder and chief creative officer of DemonstratexDDW, and he uses his decades of experience to help brands define their story and communicate with their audiences.
Sean told me more about his new role, sharing what it looks like to run an agency from the C-suite and help it stand out from the competition. We also delved into Sean's background, where he spoke about attending SCAD, getting into the publishing world, and how his shift to agencies helped prepare him for his current leadership responsibilities. Getting comfortable with being uncomfortable has been the secret to Sean's success, and it's definitely paid off! (Big thanks to George McCalman for the introduction!)
Interview Transcript
Maurice Cherry:
All right, so tell us who you are and what you do.
Sean DallasKidd:
Hello, my name is Sean DallasKidd. I'm partner, chief creative officer at DemonstratexDDW. I would say what I do is make brands culturally relevant, and that takes place from brand development, naming, brand architecture systems over to go-to-market strategies. So really trying to create programs and experiences that resonate within culture, drive talkability with media and can be shared digitally and socially.
Maurice Cherry:
How are things going so far this year for you?
Sean DallasKidd:
This is a very interesting year. We've got lots of tensions in the US, globally, and so I think this year has been another year of quick adaption to socioeconomic sort of movement that's happening around lots of new technologies that are turning on and a lot of disruption. So it's a very interesting year to roll up your sleeves, learn a little bit more, and I'd say get creative.
Maurice Cherry:
Is there anything major that you really want to accomplish this year?
Sean DallasKidd:
Let's see. This year, I think the main goals for me probably start with AI literacy from a sort of personal and business growth perspective, also want to take care of my people. I think as we've kind of seen on channels like LinkedIn, being able to create a business that can sustain over time, that puts its employees and its culture first, that's one of my sort of big goals. And then obviously, working with brand partners that want to do very interesting, fun, provocative work.
Maurice Cherry:
Any sort of personal goals though for this year?
Sean DallasKidd:
Personal goals, to see more of the world. I've been historically a big traveler and the other thing that I love is food. So the over the course of the pandemic, have definitely been leaning more into traveling via my mouth and stomach. And so, this year I would like to actually get out into the world and see what's happening in different countries and regions in the US.
Maurice Cherry:
Let's talk more about DemonstratexDDW. As you mentioned, you're president and chief creative officer there, pretty recently as of last year, right?
Sean DallasKidd:
Correct, correct, correct. What's really interesting with DemonstratexDDW is last year we announced the acquisition of Deutsch Design Works, DDW, which is a 27-year-old branding agency that was based in Sausalito. And so, what we did was acquire the agency for the brand building capabilities that they had, and we thought it was a great fit because Demonstrate focuses on go-to-market strategies and campaigns and programs, and so this gave us the opportunity to not only bring brands to life and market, but really start with the fundamentals, which you often find missing when you're working with brands. So what are some of the cultural artifacts built into the brand DNA, the purpose, how do you find actions, and so we felt as though being able to help set the bar and the tone at the upfront and being able to pull that into a market will do nothing but good things for our brand partners that we work with.
Maurice Cherry:
What does a typical day look like for you?
Sean DallasKidd:
Ooh, let's see. Phigital, it's physical and digital. So Zoom meetings, hybrid meetings, writing some design, and then the most fun part of being a business owner is Excel spreadsheets of things. That's one of the sort of growth spaces when you become more of an executive creative person is getting right with the Google Sheets.
Maurice Cherry:
Now, was it a big shift moving from partner to president once this acquisition happened?
Sean DallasKidd:
I would say it was different, but it's been an accumulation of experiences over time. I think that my history starting in publishing, moving into earned media, moving into advertising has become a brick by brick process. The transition didn't or hasn't to date been as dramatic of a shift because I have a network to help support and educate me on components and parts I might not be as familiar with on day one. So I would say the transition wasn't crazy, not to say it's not crazy. You get what I'm saying?
Maurice Cherry:
Yeah. I mean, I would imagine whenever there's a acquisition or things like that, you're bringing more people in, of course, you're merging company cultures, so there's always going to be, I think, some clashing or things just as that acquisition tries to reach equilibrium.
Sean DallasKidd:
Exactly. You always have different ways and means, ways of working, different kinds of processes, lead times, you have different billing cycles, all sorts of stuff that you have to work out. I would say the best case scenario in any merger is a mullet. It's business in the front and a rock show in the back because you're trying to figure out how to get one set of systems to work with another without clashing in any sort of crazy way. But luckily for us, we've been able to make it through that stage and I think we're starting to get into stride right now which is great.
Maurice Cherry:
And now you mentioned that part of your typical day still has some design in it. Are you still available to get hands on working with clients and with campaigns?
Sean DallasKidd:
Yes, yes. I feel as though I've always had, you would say, a problem with people who guard themselves off in the ivory tower, right? And so, one of the things I always tell our employees is that you want to have lived experience before you can recommend a strategy to someone, and in order to stay current, you have to do. So even if a design direction that I might develop doesn't get picked, it helps me stay current on tools, timelines, amount of resources, different design trends so that when I'm talking to brand partners, I'm using language and referencing things that are happening now and not when I did it back in the day, 5, 10, 15 years ago.
Maurice Cherry:
I had an agency owner on here a few years back, I'm not going to call out who it was, but for folks who listen to the show, they'll probably remember when this happened, but this person was mentioning that they have an agency and was talking about how they were the only Black agency owner that they knew and that. He's like, "I don't know about any other Black agency owners." And I was like, "Well, that's not true. I'm pretty sure there's others out there because I've had them on the show." But have you noticed during your career in advertising many other Black agency owners?
Sean DallasKidd:
I've definitely kept an eye out on it, but I will say it's hard when your head's down managing the work and the business to take the time to do the proper recon and outreach to folks. It's a bit of a balancing of time and energy, but I definitely have seen the spark and the growth in that space. I know a couple of folks myself that have some small studios and then there's some folks that I'll look out to and see what they're doing in the New York area that are really tearing it up which is great.
Maurice Cherry:
Yeah, I mean, they're out there. It's certainly like you said, they're at all sizes. Whether it's small studios, big agencies, et cetera, we're out there, but it's about visibility as well too.
Sean DallasKidd:
Yeah, I would say it's visibility, and then there is, I would say, the system of agency and connection. And so, I think that… What's a good way to phrase it? The hurdles for growing an agency to the point to where you get visibility is tricky when you're not a part of the club to start. I could be a great designer, but do I have the connections to be considered or backing to be considered for some of these medium size, large term clients is a different story, right?
There's a procurement process as you start to grow your agency and payment terms that shift, and do you have the financial backing and resources or credit to be able to invest that manpower into going through one of those processes for the chance to win the business, and then can you float the business in a way that can deal with payment terms of a larger client on a bigger scale, right? You might move from payment terms of I'll do a project and things get paid out 15, 30 days, 40 days to 90 days to 180 days as you get bigger and bigger clients, and so you see there's different hurdles in order to be able to even get a bite at the apple that you have. I think that's one of the tensions that you face as a Black agency owner historically which is why I think that's one of the reasons why you have a lot less of them with that level of visibility.
Maurice Cherry:
There's clients out there that are paying net 180?
Sean DallasKidd:
Yes, there are. There was, forgot what the brand was and I won't even mention it, but it was a CPG brand, consumer packaged good brand that got called out on Adweek and in the industry because I think they wanted their payment terms to be a year.
Maurice Cherry:
Oh, come on. A year?
Sean DallasKidd:
A year. And so, when you talk about diversity, equity, inclusivity, you can have a very talented agency, just call it a graphic design branding agency, and you have a staff of five to seven people, you're doing really good work, and normally you're getting paid in 30 day terms. Now that bigger client might be like, "Oh, I'll want to work with you," but then they give you a term payment of, well, instead of you getting paid a month later, you're going to get paid six months later. How's that diversity and equity model going at scale at that point with these small shops? And so, those become some of the bigger systemic issues, I would say.
Maurice Cherry:
I mean, you're right, the balancing act of making sure that your clients and your cash flow is terrorist or at least coming in at a point where it appears to be consistent cash flow, especially when you're paying employees, that's tough. But net 365, that's wild. Wow.
Sean DallasKidd:
Yeah, that's [inaudible 00:15:31].
Maurice Cherry:
What do you think makes DemonstratexDDW stand out from the competition?
Sean DallasKidd:
I would say the way in which we stand out from the competition is we take a culture-forward lens with the work that we do. What we really try to do is drive this term we call talkability amongst target audiences that we're looking to drive brand awareness, consideration, or conversion with. We also focus on brand or business objectives, number one. We start there, and as an integrated agency, we do, like I said, brand, naming brand architecture, packaging, but we also do integrated communication. So that's paid media, earned media, social, digital content strategy, traditional above the line advertising. And so, what we look at are all the different levers of communication to drive those business objectives and then based off the audiences that they're trying to engage with, what's true to the brand, and timeliness as well as budget, what's the right mix to help drive that messaging home to help spark conversation overall.
That really stems from, again, that background that I've had of being in earned media, being in traditional advertising and being in publishing, and at each step always seeing that for some of these integrated programs or brand initiatives, the PR team is not in step with what the advertising is doing and the advertising team isn't in step with what the PR team is doing. As we look at this crazy new communications landscape, it's kind of like it's better to look at it holistically and then go based off these sets of truths, what is our best route into the market, looking at all the different components and parts we have access to across paid, earned, shared, and owned channels.
Maurice Cherry:
Now, not to give away any trade secrets or anything that you've got cooking at DemonstratexDDW, but what do you think are some of the biggest opportunities in the creative industry right now?
Sean DallasKidd:
Well, for me, I definitely would say AI is the biggest opportunity. I know people are frightened about it, ChatGPT and everything else that's happening, but I feel as though with any new technology there's definitely going to be category leaders, new roles that come into the market, and so becoming literate in what AI is and can offer and how you can work with it is the biggest opportunity. Actually, in my mind, Web3 is AI because if you think about being able to become an expert prompter, a creative prompt strategist to work with an AI machine so that it can find information that can then be fact checked to create more nuanced, quickly adaptable copy or design territories for you to explore, I think that's a really interesting job opportunity. There's some cultural anthropology that you can mix in with it.
I think there's a lot there because it helps you tie in not only sort of brand DNA, but it helps pull in to design trends that could be pulled live or recalibrated and personalized for specific audiences. I think it could be a very compelling tool, but at the same time, the literacy is important because you got to know what the trade off is, right? I think we all ran into social as consumers of it, not realizing that the trade off was us and privacy and our data. And so, everyone is excited to use things like ChatGPT right now, but one of the things for me is what's the terms and conditions? Are they going to get a piece of it?
You go and say, "Oh, great, I'm going do a Super Bowl ad using ChatGPT." Will they have some sort of way on the backend to identify that this copy or this concept came from that, and then they want points? So I think we need to really understand what the technology can do and also who's making the technology because whoever's making the technology is creating a certain lens on where the technology starts to look for information.
Maurice Cherry:
Now we're recording this the Friday before the Super Bowl, and I bet you there's going to be a Super Bowl ad that has some kind of ChatGPT, I don't know, punchline or something in it. I feel like it's got to be in there somewhere.
Sean DallasKidd:
Oh yeah, yeah. I would definitely say. There are agencies that are losing sleep right now because three weeks ago everyone was hot to trot with ChatGPT and Ryan Reynolds did a ChatGPT ad, and everything they've been working on in the last year just got thrown out the window and they're going to do something so that they're timely and can make a splash of some kind.
Maurice Cherry:
Well, I mean, you know what we won't see during the Super Bowl? Crypto ads. I remember those from last year, and boy, have the times changed.
Sean DallasKidd:
It's funny. To your earlier question of staying in the work, the reason why you have to stay in the work is because you don't want to give bad strategic advice to a brand partner. The easy trap for someone my age that got into social at the MySpace and early iteration of it and kind of settled, gave up on Facebook, does Instagram primarily to not stay current, right, to not check out TikTok and BeReal, and some of these sort of crypto based social channels and some of these niche social channels, you fall into the trap of recommending old and then you become irrelevant, right?
Maurice Cherry:
Mm-hmm.
Sean DallasKidd:
And so, agency is all around the fight for relevancy, and I think the separator for us is knowing the nuance between relevancy for demo that everyone typically goes after 18 and 34 and nuance around the psychographic drivers and different folks because share of wallet goes from anywhere from a 10-year-old up to octatarian. People have needs, and the nuance comes from understanding what's going to be that right audience that you need to tap into. So you have to stay current.
Maurice Cherry:
Oh, absolutely. Now we'll get more into your approach and your work a little bit later, but for now, let's get into your background. You're in San Francisco now, but you're originally from D.C., is that right?
Sean DallasKidd:
Correct. Southeast D.C.
Maurice Cherry:
Tell me about growing up there.
Sean DallasKidd:
Well, let's say the D.C. today is not the D.C. of the years I grew up. I grew up in '80s in Reaganomic D.C. It was definitely a lot rougher around the edges in Southeast where I was. But I would say one of the things that always kept me curious and creative, I always loved to draw as a kid and since, and I was also a latchkey kid, so I chose to take advantage of latch keydom, if that's a word, to take advantage of all the free museums and zoos and public transportation you had as a minor. I'd spend my summers going down to the National Mall, going over to the Smithsonian or Museum of Art, Portraiture Gallery, all that kind of stuff, and so that's really what sparked and maintained my interest in creativity.
When I went to high school, I was lucky enough to get into an architecture program. So I actually started doing that in 9th, 10th grade, actually drawing plans and really had a great teacher. His name was Mr. Fotos. He was think of angry Santa Claus with a Greek accent. He taught us everything and was just an amazing teacher, and that allowed me to go to SCAD, Savannah College of Art and Design for architecture actually. I think I started on the sophomore year as a freshman just because of my portfolio and what I learned, and then got into graphic design and illustration along the way.
But the lesson he taught me, and I guess this has always been ingrained in me, he said, "If you're going to be a great architect, you need to be able to design from the building down to the spoon." And so, that was one of those sorts of thinking of where it's not just about the whole, the big idea. It's down to the details and the nuance, right? And so, that's just been a philosophy that I've carried with me which helps you dig a little bit deeper to kind of understand how people move through spaces, or how people engage with an experience or a design, or how a message needs to be flexible to be able to sit in an internal communications program and be explained so that your workforce is on board, and how it can help inspire creative outputs out in the real world, whether it's on the side of a bus or some sort of 4D, 3D billboard, or if it's an augmented reality experience. So really being able to be transmedia and understanding does this thing have scale and flexibility.
Maurice Cherry:
What made you choose SCAD?
Sean DallasKidd:
Well, the city, downtown Savannah is beautiful. It's hot in the summer, but I would say I loved the architecture there. The teachers are cool, the programs are really interesting, and for me, as you look at the, I would say the standard East Coast go-to design schools, the Pratts, the RISDs there was less… Well, I'll just say, it was a less sense of entitlement and bourgeoisie in Savannah.
Maurice Cherry:
Okay. Okay.
Sean DallasKidd:
I felt like I could actually learn things and experiment versus do things the way the teacher did them.
Maurice Cherry:
Gotcha.
Sean DallasKidd:
I kind of saw a bit of that trap as I was looking at some of the different schools of… I think for anyone that's taking a life drawing class or something like that, you definitely have those teachers that are like, "This is the way to do it," and it happens to be the way that they do it. And so, I definitely wanted a place where it seemed like I could be more collaborative with different departments as well, and so SCAD just really stood out in that way.
Maurice Cherry:
Gotcha. I gotcha. Yeah, you were in college, I think we were in college right around the same time. You started in like the late '90s, like '99?
Sean DallasKidd:
Yep, yep, yep.
Maurice Cherry:
Graduated in '03?
Sean DallasKidd:
Yep. [inaudible 00:27:33].
Maurice Cherry:
Yep. Same here. Same here. Tell me what you remember from that time.
Sean DallasKidd:
Ooh. Well, when you say that, the first thing that comes to my mind was 9/11, just because I remember that moment very specifically. I was an RA at SCAD and woke up to one of the towers falling.
Maurice Cherry:
Wow.
Sean DallasKidd:
That was just a trip of a day, and the ripple effects of that are felt today. This is why we take our shoes off at airports, right?
Maurice Cherry:
Mm-hmm. Yeah.
Sean DallasKidd:
So 20-something years later. But beyond that, I would say some of the things that really were interesting to me at the time was the evolution in music. I remember there's a funny moment when I was walking around River Street or that sort of downtown area in Savannah, and I saw a bus outside for this band called OutKast, and I went, "I wonder what they're all about." Little did I know that the OutKast was coming to us all, right?
Maurice Cherry:
Yeah.
Sean DallasKidd:
It's the same sort of time when the Gorillaz made their first album which is just a mix of every kind of genre possible with layered animation for this sort of virtual band, and they're still making amazing music now. And so, it was just a really, I think, funky time because it was this age, similar to now, of transition, right? So when you're a designer, a couple years prior, everyone was using hand tools to do typography and all that sort of stuff, and we were there at that moment when it was like, "Okay, so we're getting into Pork Express and we're doing Adobe," and you're learning these new programs. Now in hindsight, you know those teachers barely knew those programs too because it was so new.
And so, you're getting into the age of digital publishing in the middle of this sort of like what's happening in the world because everything, America's the safe space and now this thing happened, and everyone's unified for six months. It was just a wild time. Then you've got this technological boom happening, and then you get sped out into this world where a couple years later, an iPhone pops out. It's a very reminiscent, minus the pandemic part, what's happening today. It was just chaos.
Maurice Cherry:
I mean, you really had to be around during that time to realize the gargantuan amount of technological advancements that have happened from 2000 to now. I mean, you talk about iPhone, but then just a whole bunch of other technologies and stuff, even the way that we do design online. I mean, back then design was slicing up a table in Dreamweaver and posting that on the web. Now it's all browser with layouts and flexbox and all that sort of stuff, not to mention other service side technologies and stuff.
I mean, I was in college in '99. I had started as a computer science major, computer science, computer engineering because I wanted to be a web designer. I had cut my teeth in high school in the computer lab at my mom's job because she taught at a college. I cut my teeth reverse engineering websites, and I made something on GeoCities, and my mom was like, "Why you putting our address on the internet?" I was like, "We live in rural Alabama. Nobody knows who we are." But I went to school, went to Morehouse, majoring in computer science thinking that was web design, right?
Sean DallasKidd:
Well, it was. I mean, I remember I had to do HTML coding because I was taking some program classes, and for people who don't know, there's a program called BASIC and Pascal.
Maurice Cherry:
Oh yeah, yeah.
Sean DallasKidd:
C++. I was taking all those. The internet back in the day was code. ,And then you'd upload images and like you said, you're doing slices and all that, and now you've got… But what was cool about that is lacking today, it feels like to me, is that there was all this experimentation, right? You'd have these Easter eggs on the side, you're like, "[inaudible 00:31:50] scroll left or right, up or down. Am I navigating through this weird wormhole?" Whereas now everything's on these sort of modular boxes, and so there's shades of vanilla essentially, and then however powerful your imagery is, but people are also picking up the same sort of trends on en masse at this point, which is one of the sort of fears or outputs that might become AI down the line is Marvel movie number 856.
Maurice Cherry:
Right.
Sean DallasKidd:
But I think back then there was a great experimentation and we were all sort of learning and playing around, and I think that was probably part of the happiness people were experiencing originally with sort of the Web3, NFT space, right?
Maurice Cherry:
Mm-hmm.
Sean DallasKidd:
It kind of had that same energy. It had some wrinkles to it. It had a little bit of dirt in the fingernails of we're figuring it out and we're going to make art and it's going to be awesome and we've got our own closed loop, and then [inaudible 00:33:00].
Maurice Cherry:
I attended a metaverse conference in the metaverse. Was that last year? I think it was last year. It was last year I'm thinking about it, yeah. I attended a metaverse conference in the metaverse, and one of the sessions this guy was talking about digital real estate, and he's like, "Yeah, we have this digital world and you can buy these plots of digital land." Somebody during the presentation bought a $10,000 plot of land that only exists in the metaverse, and it made me think of, do you remember The Million Dollar Homepage?
Sean DallasKidd:
No.
Maurice Cherry:
The Million Dollar Homepage was basically, it's probably still online, to be completely honest, but it's basically you bought pixels on this homepage. Say you had a 88 x 31 ad tile or something, you could buy the area of that 88 x 31, and it's like a dollar per pixel and put an ad up there. People were just buying spaces and putting up all kinds of stuff on there, and that's what it felt like. It's like this digital real estate that doesn't really exist, but you're kind of buying into it for the hopes of it becoming something in the future which I guess is like real real estate.
Sean DallasKidd:
It's so funny to me, the whole digital real estate now. Whatever it starts to morph into in five, 10 years will be what it is, and everyone will come back to this podcast episode and laugh at me for saying it, but the reason why real estate exists and has value in real life is because we live on one planet. It's literally a finite resource, right? This is where we breathe, hopefully, and have food and light and all this sort of other great stuff. And so, there's X amount of space for X amount of people, and there are prime pieces on it.
In a virtual world, much like if we didn't have to worry about time or eating or breathing, we live in this vastly, huge universe like in the real world. The digital world is the same thing where it's like it's infinitely large. There's, in actuality, no real prime real estate because you can own one square inch and have it feel like a million square inches or you can just go to a different section of virtual town and make your own thing. Yeah, the real estate part is quite interesting in terms of how they attain it or how they attribute an X, Y, Z coordinate to it. It's not a place.
Right, right. Yeah, in a way, it just sort of felt like it was kind of just like you're buying a plot in a subdivision because it only exists in that particular metaversal world that we happen to be in, because the metaverse is many different worlds. It's not, as you're sort of saying how earth is one finite resource, the metaverse is a whole bunch of stuff.
Yeah.
Maurice Cherry:
Yeah.
Sean DallasKidd:
Yeah, I could literally make my own planet in the metaverse, in my own solar system in the metaverse. So why do I need to buy a 50 pixel by 800 pixel piece of property across the street from Snoop Dogg's one place?
Maurice Cherry:
Right. And Sean, he paid $10,000 for it, and the guy was wearing an NFT suit or something, and he kept showing off like, "I can show off my NFTs on my suit." I was like, "This is giving me a headache. I don't even know what to make of this."
Sean DallasKidd:
That's probably a slam. I think there's always what's presented on the surface and then what's happening on the back end and part [inaudible 00:36:48], "Hmm, did you really buy that? Was that a plan?" Like, okay.
Maurice Cherry:
Yeah. Those early days, in the 2000s, as you mentioned, on the web, it was really sort of experimental with publishing and stuff. Now after you graduated, tell me about your early career because you got into media and publishing afterwards, right?
Sean DallasKidd:
Correct. Yeah, so I had a couple of gigs prior, but I would say my professional career really kickstarted in the publishing world. I worked for Future Publishing, Ziff Davis, and Maker Media. I started over at Ziff Davis and now Ziff Davis was really about video game magazines. I was working on their PC focused gaming magazine and then started getting really curious. I've always been, I would say, hardworking and curious, sort of always looking to push my edges. And so, I was proactive about reaching out to other publisher or other magazines if they needed help designing pages. And so, I was very proactive and worked with Electronic Gaming Monthly or PlayStation Magazine or Xbox Magazine and all these things just so I can get more experience quicker.
Then I transitioned over to Future, which is like the sort of, they were essentially Coca-Cola and Pepsi as holders, and so they had the reverse version of everything. While I was at Future, I started their custom content division, and so that was working directly with brands to develop branded, independent magazines, websites, apps, podcasts for folks like Best Buy or NVIDIA, brands like Paul Reed Smith Guitars, did a crocheting magazine, all sorts of stuff. And so, that helped do a couple of things of giving me a brief and a business objective for the brands we did partner with, and then gave me the license to concept and develop an entire magazine, for example, that would service those needs and what those sections would be and sort of design language that would go into that, not only that printed piece, but the digital footprint as well.
And so, it was a really great time because at that moment we were making the transition, the death of print was happening, as I said at the time, and so not only were we doing magazines, but it allowed me to do websites, it allowed me to do apps because the iPad had come out. And so, we were looking at how do you translate brand DNA into a digital platform space, which was a really interesting moment that I would call back to the sort of tensions that are happening today. It was really weird because people had this sort of cognitive dissidents between this magazine I'm holding is the brand. And it's like, no, the brand is the brand, what your brand stands for and your tone and how you sort of approach things and it happens to be a magazine, but it can also be a website, it can also be a podcast, it can also be an iPad app or a tablet app.
You can start to see the split of people that didn't want to adopt or learn, and then the people who leaned into it, and I'm always been the one that just leans into the chaos because it never looks as crazy on the inside as it does on the outside, and that's where all the opportunity is. And so, that was a really great moment to go and take that experience over to Maker, because instead of working on multiple brands, this was making one brand that had the business, Maker Media, it had the printed magazines, Craft Magazine and Make Magazine. It then had a body of different websites and then it also had Maker Fair.
And so, now you're looking at how do you take a brand and have it stretch out into these various forms because they found themselves there and then create order around it and really sort of bring it home so that it could grow and thrive in the midst of the quote, unquote, "death of print." It's still around. It's still doing very well because I think part of it was learning that your brand, believing and knowing that the brand is bigger than the mass at the end of the day or has the ability to be.
Maurice Cherry:
Now, was it kind of a shift to go from working in these publishing companies to going in-house, working with agencies? You also have worked with JWT, worked for FleishmanHillard, now you're at DemonstratexDDW. Was it a big shift making that change?
Sean DallasKidd:
Yeah, I mean, the days are different. It was interesting. I feel like I had a soft entry, I'll call it soft, because before going into fully external agencies, I worked in-house at Discovery Communications. They did Discovery Channel, Learning Channel, Animal Planet, and so I was helping with the Investigation Discovery launch and show launches there as well as Velocity Network, and so that was the agency inside. You had to develop a pitch concept, pitch it to the marketing team or the showrunner and come up with marketing campaigns that way. And so, that was a good segue before going fully agency because FleishmanHillard is one of the big global PR agencies, so was J Walter Thompson which is now Wunderman Thompson, and so one's Omnicom, a sort of agency holding company.
I guess I always did this. I went from Pepsi to Coke or Coke to Pepsi, and so went over to J Walter Thompson and did the same thing, but I think the transition at Discovery really helped out because it gave me insight and understanding on what are the different outputs that come in advertising, what the digital lens, what are people looking for in terms of making commercials or campaign programs. It started to really give me the language and became a good test bed for me in that transition.
Fleishman gave me, I would say, my PhD in quickly pivoting your mind. I worked not only nationally but sort of globally as well. And so, I worked on everything from sort of data security to consumer goods to FinTech to healthcare, you name it. And so, I would get briefs that range from internal communications programs, crisis management programs, general awareness programs, and really focused on creative and content strategy while I was there. At nine o'clock in the morning, you're talking about the future of electronic payments in developing countries. In the afternoon, you're talking about the future of medicine. And so, your brain has to be able to pivot because you're going to be in a room with a bunch of C-suite executives talking about and really having to understand the background information and sort of ways in which culture was moving.
Maurice Cherry:
Now, from this point where you're at in your career, what does the future of agencies look like?
Sean DallasKidd:
I would say that the future of agency is going to have to be personal. I think that interesting part, and this is why I think AI literacy is so important right now is it gives smaller, medium-sized agencies an opportunity to scale up outputs if done properly, if integrated properly into your workflows. I think that because we're going to have so many different digital touchpoints that are super niche, you're going to have to get very personal and personalized in your messaging. I think that the physical interaction and experience is going to be highly coveted, and people are going to appreciate that a lot more because no matter how amazing that virtual experience is, people still need, just have a genetic need to engage with other people and smell the same thing, be in the same room in a very real way. That's not to say that in 20 years there'll be some matrix version of that reality, but until then I do think that people getting together and engaging with each other is going to be super important, but I do think those will be more curated, more selective kinds of engagement points with folks.
Maurice Cherry:
Yeah, I think there's been so much talk about data-driven outcomes and seeing what the data says and all that, but at the end of the day, you're still dealing with people. I mean, even with this AI stuff, I see so many videos on TikTok and YouTube about people telling you how to craft the perfect prompts for GPT and all this sort of stuff, and I think what it's still boils down to is that at the end of the day humans are still the entry point.
Sean DallasKidd:
Well, you're still going to be the decision-maker at the end of the day.
Maurice Cherry:
Right, right.
Sean DallasKidd:
If you are essentially at a 12th grade level and GPTed your way into life and you find yourself there as a 26-year-old, really do the math on that. You started out and you GPTed your way from 18 to 26, the wheels are going to fall out from under you because at a certain point you're going to be in a room and you need to be able to answer the questions and defend the solution to someone else, and if you don't know your stuff, because you've been essentially the parrot for this fishnet of an answer that your AI gave you, the trust won't be there. That's what all the access and the ability to repeat opportunity comes from earning, cultivating trust over time, and that's a human thing. And so, if you get to the point to where you are pointless, then you won't as a person have any need to be in the room with people. And so, I don't know if I lost the point on that one, but I do think that's a bit of-
Maurice Cherry:
No, no, no, I think you're spot on.
Sean DallasKidd:
Yeah, it's a balance.
Maurice Cherry:
Yeah. What have been some of the most important lessons you've learned in your career?
Sean DallasKidd:
Being comfortable, getting uncomfortable is the most important lesson I've learned in my career. I've touched on it over the course of our conversation, but being proactive when transition happens, jumping into the chaos, because I firmly believe that's where the opportunity lies, and when that new messy space opens, if you're over there first, you get to make mistakes on a small scale, right? Imagine putting out a bad tweet when Twitter just started or putting up a lame Instagram post when Instagram first started. That's the best time to do it. You can learn how the audience interacts on the channel and get feedback and get better. You do not want to be doing that high wire act in the middle of the Super Bowl for the first time.
Getting into that space, understanding the language, understanding the nuance and the flow of energy there gets you smart on it because people will eventually come there because that's where all the changes, that's where all the new is, that's where all sort of cultural influencers are being born and sparking new kinds of innovations. Eventually everyone's going to get there. So always being comfortable with getting uncomfortable is hard, it's uncomfortable, but I think the reward there is the most fruitful for a long-term career as a creative, not as somebody.
I think you've probably seen this over the years, there's lots of people who used to be a designer, used to be a creative, used to be in marketing, and the difference is not just some of the systemic stuff, but it's staying relevant, right? In order to stay relevant in today, you need to be smarter than what's happening today, which means you need to be ahead of the curve a little bit, and that's a hard thing to keep up with. You got to be the Lil Wayne of the industry. He's been doing it since he was 12, so he just stays up there. And so, you got to be the Lil Wayne of whatever you're doing in life.
Maurice Cherry:
I still remember Lil Wayne from those CDs in the '90s, No Limit and everything.
Sean DallasKidd:
Yeah.
Maurice Cherry:
Yeah.
Sean DallasKidd:
And Cash Money.
Maurice Cherry:
Cash Money.
Sean DallasKidd:
Yeah.
Maurice Cherry:
What is it that keeps you motivated and inspired? Because I can imagine this is not an easy thing to sustain, this kind of thing with being comfortable with being uncomfortable because you're sort of always kind of jolted out of balance in a way, I would imagine.
Sean DallasKidd:
I mean, to be very straightforward with it, family keeps me motivated. I have a kiddo and she is a spark of joy, and so that situation keeps me motivated to keep wanting to do better from just a sort of fundamental lizard brain section of my mind. Creating room and space and opportunity for her and creating, I've seen my dad do that so I can do it and I can one-up him, right? Having that yard stick in front of you I think is a great driver.
Then I would say for me another motivator is just I am curious and I feel like my brain is creatively broken. It's like a faucet that doesn't turn off. You hear the conversations with people going through these dry periods, and I'm not trying to toot my own horn or anything there, but it's like my brain just does not shut up with things it wants to do or think about or see. I think that comes from living that, trying to have a more balanced life of… And you ask me the question, what are some of the hobbies and things that you like to do that kind of spark you, those are the sustaining breaths that help keep passion and curiosity going.
And so, when you cultivate or try to cultivate a life where Monday is not a dreadful day, Monday is just Monday, and now the dreadful part of the day is, well, now people are going to expect me to respond to an email because it's not the weekend. But at the end of the day, I'm writing or designing or talking to people or trying a product or trying this or going to an event. I'm like, "That's dope." It's a good thing and it just takes effort to stay on the ball, but I think that just comes with it.
Maurice Cherry:
Now, who are some of the people that have helped you reach this point in your career?
Sean DallasKidd:
I would like to think myself for… No, I was like, I couldn't remember that new [inaudible 00:53:25] quote. I'd like to thank myself for the hard work. But honestly, I think it's a bit of that, just you got to know your center and you got to know your truth and you got to play to your strengths and you got to build up your weaknesses. I've been blessed in meeting very kind people that have cracked the door open and given me opportunity. That comes again from the fact that proving or being in that sort of energy state where you are proactively looking to grow. I'm more willing to open the door to someone that I see that's working hard and looking to grow and looking to be challenged than someone that's sitting on their laurels. Luckily, the people I've engaged with were willing to open the door.
Then I have a great network of friends and colleagues to be able to bounce ideas off of, hear what they're going through, take lessons from that, and make connections and references. You can't do everything by yourself. It's one of the sort of points that I always teach. I always stress to my daughter, she wants to become the next Hayao Miyazaki. And I go, "That's awesome, and Hayao Miyazaki not only is a great drawer and a writer and all that sort of stuff, but he also has studio space that he has to pay mortgage on and employees, and so he has a CFO and he is got da, da, da, da, da. He is got to work about licensing deals and everything else." So it's like you got to have a good network as well and make those connections.
Maurice Cherry:
Where do you see yourself in the next five years? What kind of work do you want to be doing?
Sean DallasKidd:
Man, on my bucket list, I want to do some shit in space. I really want to do something in space.
Maurice Cherry:
Okay.
Sean DallasKidd:
I'm going to put that energy out on this podcast. If somebody knows someone in any country that's doing something in space in the next five years, it would be great. I think that would just be a trip. I don't want to go underwater. I don't want to go into any of that deep sea stuff, but space would be kind of just like I feel like that would be a mind-altering, crazy thing and inspirational thing to do. Something dealing with logistics. Doesn't that sound cool? I'm working on an interplanetary logistics program, or I'm like, this new bougie hotel that's in low earth orbit, and so I've got to do a promotional campaign or video or collaboration thing. That just sounds dope to me. So that's what I want to do.
Maurice Cherry:
I interned with NASA for two years when I was in college. So it's funny because we were talking about college and you mentioned 9/11. 9/11 was one of a turning point for me too because the program that I was in, the way they had it set up, it was based off of Ronald E. McNair who was in the Challenger explosion, and so his family put together a foundation, whatever. So I was a McNair scholar at Morehouse, and the part of the NASA thing was that you interned at NASA for two years and then afterwards you basically had your pick of any NASA facility to work for. So I was like, I had done my first one in California, did my second one in Alabama, and I thought I was all set, until 9/11 happened, and then the funding shifted towards the creation of this new department called the Department of Homeland Security.
Sean DallasKidd:
[inaudible 00:57:22].
Maurice Cherry:
Yeah, and they were like, "Yeah." I remember they called us all into the office and they were like, "Yeah, the seniors will still be able to go forward to work at NASA facilities," and I was a junior at the time, but they were like, "the rest of y'all, you're on your own." I was like, "Oh man." I say all of that to say that I think now, certainly 20-plus years in the future from when I graduated, there's probably more opportunities for designers to work with NASA and space than there were back then. I think back then it was still pretty, I don't want to say confined to academia, but you've got even people on TikTok who are budding astrophysicists that are doing stuff that has to deal with space and everything. I feel like it's possible.
Sean DallasKidd:
Well, yeah, I mean, definitely think it's possible. My mom actually used to work for NASA. She's a mathematician, and I think the terms they used to use back in the day though for people like my mom was data analysts.
Maurice Cherry:
Ah, yeah.
Sean DallasKidd:
Give them a data analyst title versus a data scientist title, save yourself a hundred thousand dollars, and they'll hide those fingers in the back somewhere. I do think that the opportunity today is a lot more open, but the work, it'll be curious to see how willing people are to do the work because you always see do the work as the hashtag, but the sort of underlying effort, sustained effort of doing the work is the great equalizer in a lot of ways. You will get tired and then you've got to get that seventh and eighth wind at the end of the day.
Maurice Cherry:
Look at you. Your mom was a hidden figure. Look at that.
Sean DallasKidd:
Yeah, it was weird. It's funny, I've got these old photos and stuff of her on some airplane thing.
Maurice Cherry:
Really?
Sean DallasKidd:
Well, the thing about D.C. is back when I was there in the '80s, it's like a bunch of little Black ladies that run all the sort of inner operations of the government at a certain point because they were all the secretaries and they were working in, they were the data analyst or this kind of thing, and they were just working in the back.
Maurice Cherry:
Wow.
Sean DallasKidd:
Yeah.
Maurice Cherry:
Well, just to kind of wrap things up here, where can our audience find out more information about you, about your work, and everything? Where can they find that online?
Sean DallasKidd:
I am so Google-able at this point in time. You can literally type my name in, but you can follow me at kidisgoat, K-I-D is goat, G-O-A-T. You can look at the company, we are demonstrate.com or you can look at ddw.com if you're interested in branding work. But that's where you can find me. Look me up, I'm out there.
Maurice Cherry:
All right, sounds good. Sean DallasKidd, I want to thank you so, so, so much for coming on the show. I really think that your authenticity and the passion that you have for your work really shines through. I mean, even just from your early days of getting into publishing with the work that you're doing now for Demonstrate, I like what you said about having to be in the work so you kind of stay one step ahead. It's that sort of thinking that certainly I think is going to take all of us as creatives far, but certainly it's been such a boon for your career and for your life, and I'm really excited to see the Sean DallasKidd project in low earth orbit one day. I think it's going to happen.
Sean DallasKidd:
Thank you so much.
Maurice Cherry:
So thank you so much. Yeah, thank you so much for coming on the show. I appreciate it.
Sean DallasKidd:
All right, thank you.
We are raising money for Selma Tornado Relief through United Way of Central Alabama to help serve victims of the tornado that tore through Selma, Alabama on Thursday, January 12th. Donate now, or text SELMA to 62644. Send us proof of your donation, and we will match it 100% (up to the first $1,000 donated).
Thank you for helping fund Selma's recovery!
Sponsored by Hover
Building your online brand has never been more important and that begins with your domain name. Show the online community who you are and what you're passionate about with Hover. With over 400+ domain name extensions to choose from, including all the classics and fun niche extensions, Hover is the only domain provider we use and trust.
Ready to get started? Go to hover.com/revisionpath and get 10% off your first purchase.