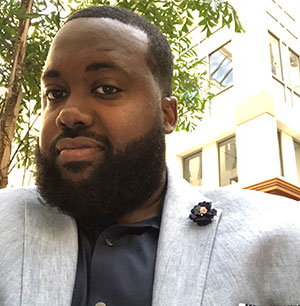 Brian Cherry is driven and passionate about design! He's a true hustler–not only is he the Creative Director of Nutrisystem but he also runs his own design agency Cherry Fresh Designs. Brian is a nonstop force to be reckoned with in this industry and he has no signs of slowing down anytime soon!
We chatted about everything from his career trajectory and education to hopes for the future of the industry. Brian is truly humble and inspiring while his insights and observations are keen and on point. If you've ever been afraid to pivot in your career or path this is the episode to listen to!
---
This episode is brought to you by Abstract: design workflow management for modern design teams.
Spend less time searching for design files and tracking down feedback, and spend more time focusing on innovation and collaboration.
Like Glitch, but for designers, Abstract is your team's version-controlled source of truth for design work. With Abstract, you can version design files, present work, request reviews, collect feedback, and give developers direct access to all specs—all from one place.
Sign your team up for a free, 30-day trial today by heading over to www.abstract.com.
---
Revision Path is a Glitch Media Network podcast, and is produced by Deanna Testa and edited by Brittani Brown. 
---