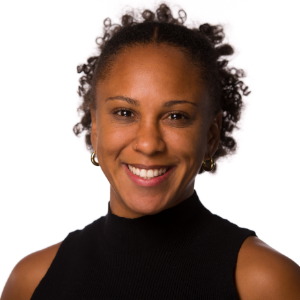 We're exploring the intersections of design, music, and social impact with this week's guest, Sam Viotty. Not only is Sam an extremely knowledgeable program and experience designer, but she's also the co-owner of a record label and she's an adjunct professor at Loyola's Quinlan School of Business. And that's just scratching the surface!
We started off by defining program design and experience design, and from there Sam talked about her label, Rosedale Collective, and her dedication to showcasing BIPOC voices in country music. She also dove into her previous work at The Obama Foundation, and how that opened her world to the importance of design in project management and social innovation (and for starting her own company, Viotty Design Studio). Sam even talked a bit about her current role at Adobe, and shared her plans on what she hopes to accomplish in the near future.
Sam's career is a lesson in how we can all reshape our perspective on the conventional borders of design — something important to learn in this ever-changing world!
Interview Transcript
Maurice Cherry:
All right, so tell us who you are and what you do.
Sam Viotty:
I'm Sam Viotty. I'm a program and experience designer, a creative at heart, and someone who really just loves design all things design.
Maurice Cherry:
Just before we really kind of get into the conversation, I'd love for you to explain just off the top, like, what does experience design and program design mean to you? And the reason I'm asking this is because oftentimes and we'll, I think, get to this later in our conversation oftentimes when people think of design, they'll only think UI/UX, visual type of thing. What does experience design and program design mean to you?
Sam Viotty:
Yeah, I think a lot of the time when I say program design, people are like, you design computer programs? I'm like, no, not that kind of design. Or they're like interior design. And so program and experience design really to me is thinking about service and experiences for people. It really is people design in how I see it. So when we're designing the ways that people interact with one another, build relationships, operate in the world professionally, develop themselves, that's how I see program design. So really designing programs and experiences that people go through and then experience design, I think is a little bit more broad than program design. So it includes program design, but also thinking about events and experiences and things that people kind of experiencing go through. So events, conferences, those types of things, all thinking about not just what people are going experiencing, but seeing, smelling what they're taking away.
A lot of it is like learning. So overall experience.
Maurice Cherry:
So it's kind of like an encompassing it's funny you mentioned event because that's really sort of something that indulges or can indulge all of your senses. What you see, the swag you pick up, any sort of beverages or drinks or food or anything like all of that kind of can fall into the realm of experience, design, it sounds like.
Sam Viotty:
Correct? Yeah, absolutely right.
Maurice Cherry:
How have things been going for you this year?
Sam Viotty:
It's been a busy year. I was traveling a lot. I took on just, like, really trying to spend a lot of time thinking about what is my life outside of my professional work. I live in Los Angeles, so I've spent a lot of time outdoors. Started hiking this year. Yeah, I just really trying to absorb a lot of the outdoors now that I live in a warm climate. I grew up on the East Coast, and so it's really nice to spend more time outdoors more times during the year. And I feel like it's definitely ignited my creativity in a way that it hasn't before.
So I'm really excited about that. So, yeah, spending lots of time outdoors reading, trying to figure out this has been an exploratory year, and I think next year will be more of the taking action on those exploratory ideas. But I've been thinking a lot about I've always thought of myself as a designer and a creative and an artist, but recently have more thought about myself as being a curator. So really trying to dive into what that means.
Maurice Cherry:
And also, I should say congratulations are in order. I was doing my research, and I saw you were recently selected to participate in something called the 2023 Keychange US Talent Development Program. So congratulations on that.
Sam Viotty:
Thank you so much. Really excited about it. It kicked off at the beginning of October with a cohort of 25 really incredible human beings. It made my heart really warm to spend, like, three days with all of them started in October and it ends in March. So I'm really at the beginning of the program right now, and so far we've only had a few interactions, so one in person and two virtual events together. And I already feel like I'm a part of a community, which is why I applied. I was really excited about being a part of a larger music and artist creative community in Los Angeles. But it's a Los Angeles, New York and Nashville based program, so we're also the first US cohort.
So I love being a part of a pilot program. We'll probably get into this later, but yeah, I've been a part of a lot of pilot first time programs, which really is exciting to me to kind of lay the groundwork for what's to come. It's been really fun. We've spent time working together. We went to Joshua Tree Music Festival together. I've never gone to a music festival for work before as fun, so that was amazing. Yeah. Being a professional at a music festival is interesting.
It was really so four of the participants in the program also performed, and it was the first time I got to see them perform. So just seeing the people who are your peers do their thing on stage was just like a proud mom sitting in the audience.
Maurice Cherry:
Nice.
Sam Viotty:
So, yeah, it's a really beautiful community that they've built.
Maurice Cherry:
And now you said it's the first US based cohort. Is it normally international?
Sam Viotty:
It sounds like yeah, it's an EU funded program, so they mostly do projects in Europe, and so this is the first time they're doing a cohort in the United States, which is exciting.
Maurice Cherry:
And now what will you be doing as part of the program? Is this affiliated with some of your other work?
Sam Viotty:
It is. So I applied as an innovator. So it's twelve innovators and 13 musicians or artists who come together to work just professionally develop. So really thinking about what is your career? I'm the co-founder of a small indie music accelerator and label focused on uplifting the voices of people of color in country, folk and Americana music. We're expanding to other genres of music. So think like genres that you don't normally see people of color on the charts. We're helping amplify those. I applied thinking, how incredible would it be to be a part of a cohort of people who are working towards similar things, trying to achieve equity in the music space, trying to change the music industry.
I've been working in the music industry for a few years now, and it's very interesting. It is unlike any industry that I've ever worked in. I used to work in nonprofit, I moved to the private sector. But music feels very different. And living in Los Angeles, on any Wednesday, you'll go grab lunch and you're like, Why is it crowded? Because everyone's having a lunch work meeting within a different culture than I've ever experienced. Yeah, it's very different. I applied thinking, how do I build my music community and work alongside other musicians and innovators to change how the music industry operates. A lot of the label is called Rosedale Collective.
We really often think about how do we change the way that artists are treated and supported and how do they have ownership, in particular, Black and brown people having ownership over the work that they create. So how do we revision no pun intended, actually, how do we revision a way forward for how artists create work and work with labels? And so we've designed a residency program that is a year long. We've done a few that are shorter. We have not launched our long term, one year long program yet, but we're working on that. But the long term vision is you support a cohort of artists throughout a year. You pay them a salary and they get to focus on making the art. And then instead of owning the It or the masters to the work that the artists create, we revenue share throughout across all of the different categories that an artist to make money. So through merch and royalties on streaming and touring.
So we split those and instead of just outright owning the work, an artist gets to keep ownership. So we're really trying to rethink how the industry makes money with artists, and right now they're making money off of artists. So we're like, how do we make money with you instead of off of you?
Maurice Cherry:
First off, that is a fascinating model. I mean, I think there's no shortage of horror stories about musicians getting shafted in some way by the music industry or taken advantage of or something. So I love that you sort of have this revenue share thing and then also the fact that the focus is on a genre of music. I know you said you want to expand it, but you're focusing right now on country music, which, again, is probably not seen as very super diverse. Like, I can probably count the number of Black country artists. There's more now than when I was a kid. I'll say that in terms of visibility, but yeah, that's such an awesome I mean, I feel like there's a great story behind even the fact that you co own a record label. That is amazing.
Sam Viotty:
It's a fun, actually. I met my co-founders at a conference in DC while I was working at the Obama Foundation. We got tickets to A Day of Healing and Restorative Justice. And so I was like, I'd love to not go into the office today. I'd rather be at a conference. And so met these people who are working at the intersection of social impact and entertainment. And I was like, this is such a cool job. You just get to use celebrity money to change the world.
That's awesome. I was 25 then, so I was still doe-eyed and excited…a little jaded now. So I was very excited about that. And so I kept in contact with the people who were working there, and they reached out to me in 2020 about starting a record label and thinking about designing programs for people of color in the country music space. And so I was like, I don't know a ton about country music. I know a little Shania Twain, but I do know that it feels pretty racist and so that I can get behind challenging that. And so how do we really think about what music would look like and how it would be different if Black people or people of color kind of were at the forefront? So country music was made by people of color. And so Charley Pride is one of our people that we look up to.
And so, yeah, how do we just reclaim a genre that really was made by Black people? And now the face of country music is not a Black person, not in the United States and not on the top charts. So how do we reclaim that? So we spent a lot of time thinking about narrative change and really redesigning the system of the music industry.
Maurice Cherry:
I mean, I feel like there's a lot that has to go behind designing a label. I mean, of course you think of general things like album art and logos and things of that nature, but the design and business of putting something like that together, that seems like such a huge undertaking.
Sam Viotty:
I'm going to be honest, I didn't know what I was doing. I still don't know what I'm doing. And I think it actually has been really beneficial that I stepped into the music industry not knowing how the music industry works, because I've just been doing what I think makes sense, and that doesn't necessarily align with what actually happens. And so I'm like, yeah, I think artists should own their work. And people are like, well, it doesn't really work that way because we don't make a profit. I'm like, well, that doesn't make sense. We could figure out a way to make money while also letting people own things that they make. So let's just design that.
I very lucky. My co-founder is an incredible…I don't think he would consider himself a designer, but he designed our logo, and I think it's genius. It's a circle that has lines going through it and it's the middle of a guitar. It's a really amazing logo. I'm very proud of the logo. So we put it on everything. I wear a sweatshirt. I have a hat. Stickers.
And so thinking about how do we take symbols of country music and redefine them? Because I think right now people think country music. I think or before this, I used to think cowboy hat, cowboy shoots, cowboy boots. So what are the symbols of country music? And what are the symbols of country music for people of color. The guitar is one of them. We work with some other organizations who really like to uplift Black and brown artists. One of them is Black Opry, and so their logo is also a guitar. So just thinking about the symbols and iconography for black country music has been really exciting because I think it's a different language. Like, we're speaking a different language to a different audience.
And so I spent a lot of my time in undergrad thinking about symbols and iconography. And so it was exciting to bring that piece to the label. And thinking about a label, it's like developing a brand. We developed a brand before we did anything. We came up with colors and a logo and a design and a deck. And so so much of it was like, how do we communicate who we are and what we do before we've even done anything? Which lots of conversations, lots of talking to people before we did a single thing, we did a listening and learning tour where we talked to tens of musicians, like 100 music execs and people in the music industry and in the nonprofit space trying to change things, social impact people. So just spend a lot of time talking to people to be like, what are people looking at? What do people feel and how do we communicate what we're trying to communicate? And who is our audience, actually? So goes into a lot of the design work. When I went to grad school, I went to grad school at Emerson in a pilot program.
It was called Civic Media Art and Practice. And so that's where I learned about design thinking. And so I've brought design thinking into ever since I've learned about it, I've brought it into every single job. And so I think when I don't know what to do, I just rely on that process. I'm like, it'll be good, we'll just figure out how. It's like the scientific method. I'm like, I don't know how to get an answer, but if we just use this process, I can get us to figuring out how we get an answer. We did a lot of that.
And so that first stage of talking and listening to people is very similar to the empathy stage and the design thinking process.
Maurice Cherry:
I say that all the time to people about how design thinking is very much like the scientific method. So I'm glad that we see eye to eye on that.
Sam Viotty:
Yeah, I explained it like that. I'm like, it's the same thing. People just yeah, anthropologists looked at it and I guess the design school looked at it and then rebrand it's all branding. They rebranded it, but it's the same thing.
Maurice Cherry:
I think what you're doing with one, shining a light on country music and also promoting and uplifting artists, BIPOC artists, et cetera, in country is great because I grew up as a musician. I grew up as a jazz musician mostly, but there was one thing about like and this might be a bit of a stretch, so if it is, please let me know. But I feel like a lot of could do really well as contemporary country songs. I feel like there's a thin line between Toni Braxton and that being a country song. I'm thinking love should have like "Love Shoulda Brought You Home" could totally be a country song.
Sam Viotty:
I absolutely could be a country song. We used to jokingly make a criteria checklist for what is a country song. One was like, is it about love or heartbreak? Check. Does it have a Twang check? I think you're right. The only thing missing from the twang, like, if they all had a twang, they would absolutely be country.
Maurice Cherry:
Yes. A lot of, like, Anita Baker songs could definitely also sound like country songs. She has like, a slight Twang. But I get what you mean though. There is sort of a checklist of like, is it heartbreak? Is it lament in some capacity then it could totally be a country song. Now, we talked about Rosedale, but also you have another job where you work for Adobe. Can you talk a little bit about what you do there?
Sam Viotty:
Yeah, that is really exciting. I spend most of my time working at Adobe now. It's one of those companies that when you're young and in college and you think about design and education and what's the coolest job you could have. It is the job I have now. And I think that's incredible. College me would be very proud. So right now, I lead all of Adobe's higher education professional development. So training programs for faculty and students in higher education in the United States.
We're expanding to the United Kingdom and Australia. Starting to think globally about what does it mean and what are the skills that a 21st century college graduate needs in order to operate in the world. Adobe is notorious for being extremely challenging, having a high learning, a very difficult learning curve and being quite know one financially. And also, just like, the tools are complicated and there are a lot of them. Adobe has launched something called Adobe Express, which is the kind of premier product that I work on and work with schools to use. So think of the rival Canva as…Canva was a response to Adobe being really difficult. Adobe Express is a response to that. And so it's an incredible tool.
I think the thing that's exciting about Adobe Express is it has the generative AI in it, which is really helpful now and interesting, brings a conversation about ethics and IP and copyright, which Adobe is big on, especially because we've been working with artists and illustrators and graphic designers for ages. I spend a lot of my time helping faculty and schools and instructional designers think about what does it need to be a digitally fluent individual? And so how do you redesign your curriculum so that students are getting the skills that they need to be successful beyond college. So instead of maybe writing that ten page paper, what does it look like to help a student create an assignment that is actually a video storytelling project or create a podcast instead of the paper? So what is the alternative to the typical research paper? Because in my personal job, I am not writing research paper long things anymore. I am doing research and then applying it to a project. And so how do we do a little bit more project based learning at the higher ed level? I think a lot of K Twelve and high schools have taken this on, which is incredible. But I think the project based learning often happens either in really vocational or technical student projects. So if you're in a graphic design class or create this poster or create a project for a client, those things happen. But in the kind of social sciences and English classes that's not really happening.
It's still pretty static and it's like write a paper to respond to this. And I'm like, the world that we live in now doesn't really do that. So how do we change how we're thinking about it? And how do we cultivate the skills that people need? Creating presentations, marketing on social media, creating posters, creating graphics like everyone video and short form storytelling. Short form video is the primary way that people communicate now. They cannot scroll on any social media without seeing video. How do we cultivate those skills to make sure that students are signed up for success? So I spent a lot of my time doing that, which is really cool because I was really interested. I started my career in education and then I also just have always had this passion for being creative and working with creatives and just thinking about arts and culture. And so I feel like I get to bring those worlds together in my role at Adobe.
Maurice Cherry:
Now that is fascinating. You're designing education or you're designing the way that people are learning about these new tools and these new methods. And I'm curious, does that work and the work you do with Rosedale collectors, does that bleed into each other in any way? It feels like that could be a lot to possibly try to balance it.
Sam Viotty:
Is it's like, you know, corporate world and also working at a small indie, but I sit in between the education team and the marketing team. And so I've learned so much about corporate marketing through working at Adobe, which as an Indie label and accelerator, we have the finances to play small. But I'm like how do we play big? Because that's how the music industry works. There's so much like everyone's a musician, everyone can be right. And so how do you get the people that you want to bubble to the top? And it's marketing. I was talking about those interviews earlier and we talked to so many artists, and I'd say, what do you need help with? What's your biggest struggle right now? It is not songwriting. It is not making the music. It is not finding a producer.
It isn't even touring. It is marketing. They're like, how do I get someone to hear my music? It's marketing and distribution. And so I've learned a lot about marketing and distribution in this corporate role and seeing how that plays out and being able to say, okay, if that's true here, how do we apply it to how do we use some of these strategies for our artists and teach them how to do it for themselves? And so I see my role in both of them as I'm professionally developing people. They're just different. But coincidentally, the artists that I work with are about the same age as the students who faculty are working with. I have a similar audience. Like, how do I prepare these 18 to 25 year olds with 21st century skills to be successful in the world to either market themselves, market the things that they're working on, and really tell stories?
Maurice Cherry:
I mean, I think what you're doing is just such extremely important work because I think what we've definitely seen over the past few years is that our systems are changing. I mean, definitely with the advent of AI and things, we're seeing how that's been affecting certain industries. But even like you said, with marketing and getting content out there, it's even weird to call it old school. But the old school ways, which we knew about how to market things and how to learn things are changing. And a lot of that is due to technology. So I think you being at the forefront of that, particularly with sitting kind of between marketing and education teams, that sounds like a dream. I mean, I'm speaking for myself, but that sounds like a dream job to have.
Sam Viotty:
Yeah. Again, I think college undergrad me would be like, if someone asked me what job I wanted, it would be this one. And so I'm excited about that. The other thing that I just so excited about is generative AI. I know that it's a hot topic, but working at Adobe and seeing just, like, how these tools have allowed people to make things that they wouldn't have created before, same. Like, I also am an illustrator. Not a great one, but it's my hobby. It has enabled me to create things that I wouldn't have been able to create before.
And not in a plagiarism way, but I'm like removing the background from something. Used to take ages in Photoshop. Now in Adobe Express, it's a like, it has saved me time. Technology is catching up with how quickly and how fast the world is. Like, things happen and then it is online in seconds, and the tools are starting to catch up to that. So I've been really excited about how do we leverage those tools to ignite creativity because I'm someone who procrastinates, and I also get really stuck. I think generative AI has helped me get unstuck as a brainstorming. Like, you know, let me just pop it in and see what I can start with.
Whereas before, I kind of just sit and wait and then never do it.
Maurice Cherry:
Just recently we had Andre Foster on the show and he has a motion graphics company in Detroit called First Fight and he talks about how he uses generative AI, kind of in the same way that you mentioned it. He uses it like a I think he likened it to a Pinterest board or a mood board where it's a good place to sort of just take the idea from your head and start to instantly visualize it, to see where you could possibly go next with it.
Sam Viotty:
Love that. I totally agree with that.
Maurice Cherry:
Now, you talked about growing up on the East Coast, so I would like to kind of shift the conversation towards that and learn more about just sort of how you got to where you are now. So you grew up on the East Coast. Were you kind of always exposed to a lot of art and creativity and such growing up?
Sam Viotty:
Yeah. I grew up in New York City, so every field trip was to a museum. When I was in school. I also had parents who were really excited about the arts. My mother was a dancer, just really excited about performance arts. And with my grandmother and then my dad and my dad's mother. My dad's mother was a teacher. I was excited about reading as a kid.
He spent so much time at the library. I used to pick out books, and very often I would pick books based on their covers in contrary to what you're told. I was like, if it looks cool on the outside, I'm sure it's cool on the inside. And so I was just really excited about that. I used to draw a lot. Like, the Christmas gifts that I used to get as a kid was like, I don't know if you remember those. Really big. I hope they still make them.
I haven't seen them in a while, but it's like pastel crayons paint.
Maurice Cherry:
Oh, yeah, those 130 piece art kits or whatever.
Sam Viotty:
Yes. And they'd have a bunch of pencils, and I never used to use they had, like, four types of pencils, and I was like, I don't know what anyone's doing with this. I like the color, so I used to get those every year. I'd ask for a new one. I didn't always need a new one, but, yeah, I used to run the cray pods down to the bone, and so I used to play with those all the time. And so I'd, like, draw pictures of our family, draw pictures of the sky, draw pictures of the books that I'd read. Spent a lot of time drawing and. Creating.
I'd like, do cutouts. I used to play with paper dolls all the time, just always thinking about what I can now see in retrospect is design. And my dad, who just was so proud of me, used to, in our basement, created kind of like a little curatorial gallery of my work on a string through the basement. So anytime I came down or people came down, it felt like a gallery show. And so I always loved museums and art. Yeah, my art was all over the house. Like, it was on the fridge, it was on the walls, it was upstairs. And so I was really encouraged to express my creativity.
My dad was a computer nerd, and so he tried to teach me computer programming when I was younger. I think it was called Logo?
Maurice Cherry:
Logo, with the turtle!
Sam Viotty:
Yes, with the turtle! So my dad was…yes, he tried to teach me that. I hated it. I was like, this is so boring. I can't stand this. He's like, but you can create art with it.
I was just, I'm not interested. I really regret it. I wish I became a computer scientist, but I just constantly encouraged. I used to use the Paint app on Microsoft and on, you know, all kids, but I was really into just, like, creating, and I was really encouraged to create, which I'm so grateful for now. I think my parents really let me explore, at least when I was a child. This changes a bit when I get older, but while I was a child, in my adolescence, I was very much encouraged to paint, create, make things get messy, do whatever, and explore my creativity, whether it was, like making my own clothes, designing clothes, designing paper, making notebooks, writing stories, like, anything. And I think that I brought a lot of that into how I kind of exist now and explore my creativity now.
Maurice Cherry:
Did that shift happen in high school?
Sam Viotty:
Yang it did. And I think it's funny that, you know, that I was not encouraged to explore art when I was in high school. I remember I liked our art class, and I did quite well. My dad was excited, so my mom passed away when I was six. So a little hard. My dad had to take on being a single parent and then remarried. My parents were divorced at the time, so it wasn't like that stark of they're dating someone else difference. But I was close to the woman who is now my stepmother, who I'm very close with and who helped raise me.
She was a nurse, and so registered nurse. And so just like a very practical human in a way that maybe my dad and I were not. And so she's like, you need a practical job. Need you to get a practical skills, like, what are we doing? Which I think she's brought the logic to my creativity, which is wonderful. But once I got to high school, I was not discouraged from taking art classes, but it was like, well, then what are you going to do? I used to use my room as a curatorial space. I'd buy as many magazines as I could, and then my walls were completely covered with images, and I just would always do that. I'd look at font type and ads. I was like, how do I create this? And I wanted to go into advertising and market and communications, but my parents were just like, maybe I don't know.
My dad was like, Please go into science. I was like, I'm really not good at physics. And my mom was like, Please do something practical. And so I was kind of, like, torn. And all I really wanted to do was change the world. Then I just became privy. I went to a predominantly Asian school in New York City. So 50% of the population was Asian, maybe 20% was white, and then the rest was, like, Black and Latino.
Maurice Cherry:
Okay?
Sam Viotty:
Yeah, maybe Southeast Asian. It was a very interesting mix, but just was starting to become more privy to racism, I think. Growing up in New York City, I'd always thought in high school, thought, I'd go to such a diverse school, I've gone to diverse schools, everything's fine, and then realizing the world just doesn't operate in the ways that it should. Extreme poverty exists. I want to work in that. How do I do that? And my parents were not excited that they were proud of me, but they were not excited about that career path. My mom's like, you want to go into nonprofit, you're not going to make any money. And so I ignored them and went to college.
So I went to college at Wheaton College in Massachusetts. Small liberal arts college, about 1600 students. So very small campus was like, you could run around it. I couldn't even really get my laps off when I go for a run because it was only a mile and barely. So it's a very small campus. And so I was like, I'm just going to major in English. I wanted to go into marketing, communications, but small liberal arts college only had English as a major. I was like, Seems close enough.
I major in English. My parents are like, sounds fine. It seems like a scale. Great. And I start applying to internships, and I'm not getting anything. Like, absolutely nothing. I'm like, I can write things. This seems practical.
What's going on? But I was applying to things that were a little bit more creative, a little bit more ad comms marketing, and I think they were, like, looking for someone who was in that. My junior year, there's a new major called Film and New Media Studies, and so it sat within the English department, and so I could take film classes as an English major, and so I did. And the first class I took was race and racism in U.S. cinema. Blew my mind, was excited. I was like, this is all I want to do forever. I need to change my major right now. I know I'm getting ready to graduate, but I have to.
And I also need to study abroad. So how do I make it happen? My professor and advisor at the time. Incredible. Here's what we're going to do. You're going to switch your major. You're just going to change it, and you're going to go to Australia because that's where they have a mutual program. And you'll study film and graphic design there. You'll make up your freshman credit for the major, and then you'll come back and you'll finish the credits and you'll graduate on time.
I was like, great. Sounds lovely. I changed my major to New Media Film and New Media Studies on my resume before even changing it formally on paper. And all of a sudden I'm getting responses back on internships. People are so happy to talk to you. This is ridiculous. And that to me, is the epitome of that's. The power of branding and marketing.
Yeah, pursued that. I was excited about Film and New Media Studies. I didn't love actually being behind the camera. I was like a senior in freshman classes in Film Production 101, learning about Aperture. I was like, I don't want to do this. This is not fun for me. I was like, Can I just tell someone what to do? Isn't that a thing? And someone's like, oh, you want to be a director? Yes, exactly. So, yeah, I moved a little bit away from technical film and really loved the theory and things like that.
And so I was able to explore ideas of concepts of social justice and equity and race and representation through that studies and then took that into my hope. I was hoping to take it into my professional career, which I did, which quite different as my first job, which was I was helping first generation college students get into college when I first graduated, which there's more similarities than I thought. I was really excited about that role, and I wrote a lot. I helped every single student tell their story, writing college essays. I reviewed lots of college essays, lots of supplemental essays. They ended up being more connected than I thought they would be. But yeah, I did not go into a Film and New Media Studies advertising role right after college like I wanted to. But I think supporting students to get into college was really an impactful, one that led me to the career that I have now in education.
Maurice Cherry:
I mean, I feel like, and I've said this on the show also before college is really that time for you to experiment and explore exactly what it is that you want to do. And I think it's specifically for the reasons that it sounds like your parents didn't want you to go into some specific field. I mean, K through twelve, we're kind of booked or we're sort of subconsciously shaped and molded into a particular trajectory that we may not even want, we may not even want to do. I know for me, when I was growing up, I really wanted to write and I wanted to major in English, and my mom was like, no, you stay on that computer. You're going to do something with that computer. Like, you're going to major in something with that. And I liked web design, but I also went to a small liberal arts college, and this was in the oh, my God, I'm dating myself. This is in the they didn't have web design, so I was like, oh, I'm going to be a computer science major.
And that was not web design back then. I mean, we're talking 1999, 2000. That was not web design. That curriculum did not exist. You learned it on your own, and you just kind of hoped to make a way for it. It wasn't something you went to school for. But I say all of that to say college is really that time where you're able to branch out and see where your interests take you. I mean, there's very few places outside of that particular type of institution where you're allowed to explore and play and do different things, and it won't have a detriment on your status as a human in this capitalist world.
Maurice Cherry:
You know what I mean?
Sam Viotty:
Totally. And I wish I knew it. I guess I felt it then that that's what it was for. My parents were like, the tuition money four years, so explore all you want within that amount of time. So I felt like there was a ticking time bomb. And I was one of those kids who was like, I literally cannot go back home after college. I can't live my parents. I am an only child who is just constantly being helicoptered.
I need to live elsewhere for all of us, for everybody. And so I really need a job. I need a job that pays me enough to leave. And so, yeah, I moved to Boston. So my school's in Massachusetts. I ended up moving to Boston right after college and lived there for quite a bit. But yeah, college was an interesting time, and I loved school. I was one of those kids who loved school.
When I was younger, I looked forward to going to school. I think part of it was being an only child, because I make all these designs and stuff, and the only person looking at them was my dad or friends who came over occasionally. So I was so excited to go to school and get affirmation from teachers.
Maurice Cherry:
I 100% know what that's like. I mean, I wasn't the only child. I had an older brother. But yeah, to get that sort of validation that the work that you're doing means something, it's actually making an impression on other people. I was very much. Oh, yeah. Especially in college. I was very much like a school kid.
Like, I did not want to go back to Alabama. I'm like, we have to make it out. I don't know what that looks like, but we got to get out. We can't go backwards. Now. In 2017, you started working at the Obama Foundation, and you sort of touched on some of your early career things that you did right after Wheaton. How was your time at the Obama Foundation? Like, how did you sort of start there?
Sam Viotty:
That was like I remember getting my offer verbally, and I just was stunned. I was like, I cannot believe I'm about to work for the person who was the first Black president of the United States. It meant so much to me. I think it was after he was in the presidency, so he made a foundation really focused on organizing community work for young people. I worked on the education team at the Obama Foundation, which, again, mixing education with what I was excited to end, like, changing the world. I was like, my goodness, dream job. And it's so, like, at every stage that I've had a job, it's been like a dream job only. And now I'm in a job that I also think is my dream job.
And I'm like, what will I think years later when I have another job? Anyway, it was incredible. I have made the closest friends I've ever made. It was an interesting time. I think a lot of I never worked on a campaign before, but I imagine some of the campaign culture had seeped into our workplace. And so all of us were very close, spent a lot of time together trying to work towards the goal of empowering 18 to 25 year olds to change their worlds and their communities. I loved it. It was incredible. I was hired as an experienced designer, so thinking about our program, so the education team had one program at the time.
I was there for a few years, and so we developed more programs, but the original program was like a one day experience for 150 18 to 25 year olds in Boston, Chicago, and Phoenix, Arizona. And so we went to each city, and we work with community organizations. We'd work with designers and organizers to really fire up these 18 to 25 year olds, get them passionate about the thing that they were excited about. So we're like, what aren't you passionate about? What do you care about? And how can we drive you to a plan of action to organize towards that? And so I saw my role as one just understanding our audience. So I spent so much time talking to the 18 to 25 year olds that we worked with. I set up design workshops. I would work with them. So I used a lot of my design thinking stuff from grad school that I learned and would go through that with them.
I taught a lot of our design thinking sessions, so I go from city to city just going through project based learning and talking about, how do we like, well, if this is what you care about, how do we develop a plan for that? How do you understand them? Who is your audience? A lot of 18 to 25 year olds are like, I want to end poverty. And I'm like, yes, where do we start? Like, poverty, poverty where? And so that was really exciting for me, and it was really impactful. I can still remember the day that we brought President Obama to meet all of the students who had been in the program. Not students, community members who had been in the program. And it was just, like, the most joyful I've ever seen. People are crying. They're, like, falling down. He decides to shake every single one of their hands.
He was supposed to be going to a meeting with donors, and we were scheduling him to just take a photo. He was supposed to come and take a photo with the group. We're very excited about that, that he was going to be able to do that. But he is supposed to be rushing to a donor meeting. He was already late. He was late to come get us for the photo. He finds out that he's late to the donor meeting and is like, oh, well, and just stands there and shakes 350 hands. And so I'm so happy I got to witness that.
And so that was the power of his brand. I was so lucky to be able to I felt like I could walk into any room and just be listened to because of who we were representing and the power that that had for people in many communities across the united States. It just symbolized change. It symbolized hope. And I'd never been a part of a brand like that. I'd worked at many nonprofits, but obviously nothing like that. And so that experience is yeah, I loved working there. I met so many incredible people, so many smart people who have worked and lived all over, had different experiences, but everyone came together for this one central mission, which was to empower people.
To change the world is absolutely incredible. I think about that experience very often.
Maurice Cherry:
I mean, if there's any brand that could get you probably in the foot of any company, it would be Obama. I mean, God, that has been such an amazing experience to be able to do that kind of work. I think you kind of alluded to this a little bit earlier when you said, like, making I wrote it down. You said something about using celebrity money to change the world. That is awesome.
Sam Viotty:
Yeah, it was so great. And the other thing that I was able to do was, because I was our experience designer and helping to design our program, I got to choose who we put on so or who we got to put on a platform. And I was so excited about that. I was like, this is it. I get to choose the people of color that I want to be on stage or the people who I think are making a difference. I can get to curate that experience. So lucky. I've worked with Antionette Carroll and Chris Rudd, who have also been on this show, who were a part of that amazing program that we ran over the course of a few years.
So just really excited to be able to give opportunities to people who really deserve one recognition, the amplification, and just, like, the connection with the community that we really thought they were already doing but wanted to uplift them. So absolutely incredible. Got to work with a ton of designers and creators because I was working in that space, and you send an email with Obama.org attached to it, and people responded, which was, you know, there's.
Maurice Cherry:
A saying that you can't be what you don't see. And I can only imagine, because you had that level of access that it probably opened up for you a lot of possibilities of what you could do personally out in the world. I know while you were at the Obama Foundation, you started your own design studio, via studio. Did that sort of come from that time of seeing what was possible because of the Obama Foundation?
Sam Viotty:
It did. I didn't know how much money existed in the world until I worked. Mean, like, talking to donors and who you have access to and who responds and what people are willing to do, and how many people of color I'd seen and worked with who started their own companies. So many of the designers that we worked with ran their own design firms. And I was like, oh, I can see how it's possible. I had never thought of it before. I knew I wanted to start something when I was younger, but I didn't know what. And so I started doing design consulting, so designing programs and giving design thinking advice and doing design sprints and workshops for other companies and nonprofits at the time.
But, yeah, I was so inspired by all the work that I was doing with other people. I was like, well, if you're doing it, I think I might be able to do this, which is really exciting. And I had help. I mean, the connections that I made at the Obama Foundation and the people and the designers that I spoke, like, I don't think people were trying to gatekeep at all, which I thought was really beautiful. People were like, I mean, I work with them. You should totally work with them. Let me just make an intro, which I had not experienced before. I think a lot of nonprofits that I worked with before that were gatekeeping, and I understand why.
It was like, well, if I tell this company or this grant about you. Will we get the money next year, right? So it was a lot of, like, I want to keep things to myself, but it was not like that at all. I was like, this is amazing. So everyone wanted to help each other, and so I was able to make connections and get clients pretty quickly. And a lot of them came from I think all of my first clients are Obama Foundation related.
Maurice Cherry:
Wow, that's amazing. That's amazing. Now, you were there for a number of years, and then afterwards you left and you went to work for a biotech startup, Curative. When you look back at that time, what do you remember? Because I could imagine it's probably a lot different from nonprofit work, especially the Obama Foundation.
Sam Viotty:
So it was 2020. So the pandemic had hit, and I used to do programs in person at the Obama Foundation. 2020 happened. We're doing programs virtually. I just was like, I don't know that our programs virtually are doing the same thing that they were when they were in person. And so the world is in a really scary space. I want to be on the ground. And so I got recruited by Curative to lead all of their kind of expansion with communities.
So the job actually when I had that interview with Curative, the woman who hired me actually was in political organizing before that. And she was like, it's actually she's like, you're telling me about your job at the Long Foundation, but she's like, I think it's really similar. I know it's biotech, hear me out. But I think what you're doing is, like, partnering and working with communities. We're changing health care, and it's the same thing, only it's healthcare and not community organizing. And I was like, I think you're right. So I partnered with community organizations to pop up COVID testing at the time and then vaccinations for communities of color in particular, where they didn't have testing and vaccinations. And so I thought that I was like, this feels like a need, right? Like, people are dying.
I want to be of service. And so it was a crazy time. I don't understand how I did not get COVID then. This is like, before, people were wearing masks. I was out helping set up test sites without a mask. And then I was wearing a mask, and I was traveling everyone's at home, and I am on a plane to New Orleans to set up a test site alone on the plane because obviously no one's flying. And I was, like, flying all across the country trying to make sure that people were getting tested. I thankfully, in the year and a half I worked there, never got COVID.
I got COVID last year at a conference. Yeah, literally, just like I was completely fine. But it was a really impactful experience. I got to use my design thinking skills. I did lots of marketing and trying to understand our audience. I worked with a bunch of different types of clients and customers. I worked with city governments. I worked with fire stations.
I worked with federal government. I worked with everyone private sector. I worked with schools. So many schools wanted to go back to in person, but they didn't have a testing plan. So I was like, working with each individual school to workshop what will work best for you. And so I used a lot of what I felt like was my design thinking hat to design programs and processes that made the most sense so that people could return, not return to life, but be able to live lives that felt safe enough to live and still benefit. Yeah, it was a really crazy time.
Maurice Cherry:
I mean, it feels like it's a lot of that sort of practical application or continuation. Like the person that hired you said you're taking that same energy and that same sort of skill of putting programs together, but you're doing it on really kind of a more tactical level in that way, especially during a time when the pandemic affected. I feel like all of us in different ways, but the one thing we all had to do was sort of figure out how to kind of move through it, navigate through it, move forward, especially with information changing a lot. Like you said, pre masks is a time that now is a bit hard to think of because they were so ubiquitous. And I mean, people are kind of still wearing masks now because we're kind of still in the pandemic. But in a lot of ways, because of work that people like you have done, we found ways to kind of manage our lives through it, which who knows how long that would have taken if that didn't exist or if there weren't people like you that were able to make that happen.
Sam Viotty:
Thanks. Yeah, I was able to hire an incredible team. Just could not have done it with a bunch of other people. And it was a wild time, and I learned a lot about healthcare. I used to hate the healthcare system. I still do. But I now understand why there are so many entities designing for healthcare. Now that I've worked in it, I'm like, it makes sense.
It needs redesigning. It was my first for private sector job, which I was trying to pivot. Like, the Obama Foundation was great, but I was kind of tired of being a nonprofit. I was tired of not having enough money and working really hard all the time and working to the mission, but not getting paid enough. I was like, I think there's a way for me to get paid enough and work towards a real goal. Being in the for profit during COVID was very interesting. Healthcare. We're trying to save the world, but we're also making money.
So a conversation for another day about the healthcare system. But yeah, it helped me understand a little bit more about the way the world works.
Maurice Cherry:
And now you're doing Rosedale, you're doing Adobe. You still have your studio, and you also teach. You are an adjunct lecturer at Loyola's Quinlan School of Business. How did that come about?
Sam Viotty:
It's an incredible am again. So I met two people. One was someone who was one of the first community members in the Obama Foundation program that we ran. Just stayed really close to her. She was one of those people that I called her our super user. She just would do exactly what I would imagine someone would do in our program. She's ideal. I could predict her behavior.
It was amazing. And so we stayed in contact. She started working at the Baumhart Scholars Program at the Cleveland School of Business and asked me if I wanted to guest lecture her class, like, come and just talk. So I did. And then there's another person who was in the program I did Starting Block, the Starting Block Fellowship a few years ago, probably 2018. More than a few now, but someone else who was a designer also taught another course and was like, hey, could you come to my class too? And so I did. He was getting ready to leave the following year because he got a very cool job at Capital One doing design. And so he left, and they were like, well, we don't have anyone to teach class.
Do you want to teach it? I said, I'd love to teach this class. So it's a project management and social innovation class, and it's taken a bunch of different iterations. This will be the third year that I'm teaching it. It actually starts next week. Time for me to start designing the deck. But the incredible thing about the program in particular so the Bomb Harvest Scholars Program is within the School of Business, but it is for a select group of students who really care about social impact. And so a lot of their courses are focused on it. Obviously, you get an MBA, but a lot of courses that you have to take in addition to the MBA requirements are social impact focused.
So the project management course, I've done lots of project management, so I hadn't thought about it as like, how do I teach it? I was like, It's just something that I do. I'd gone to trainings for it throughout my career, but had not thought about, how do I teach this and then how do I teach the social impact piece? And so I actually really excited about how this class was taught. I have kind of mapped the class into different sections, and each section is a different aspect of the design thinking process. So it starts with empathy and goes to reflection. I also take the design equity framework. If people aren't familiar, it's the kind of typical design thinking process. Empathy empathize. Define ideate, prototype iterate, and do it all.
Over again. But I've added kind of equity pauses, which is a term that I learned from another designer, and reflection at every stage. So I talk about doing all of those things within project management because I think that's really what project management is. It is like working with people. It's understanding people. It's trying things and then doing them again, and then trying it and doing it again. And so I'm really excited about it's. A project based class.
Every single person in the course, it's usually a small class, but every single person, I encourage them to choose a project that they are working on at work, or they're all adult professionals who have jobs and do this MBA mostly on the side. And so they choose a project from work. And then I want you to change something at work or a project that you've always thought about doing, which you have never actually had the time to do. Like, let's use this class time because you have to take this class. Let's do it now. So people have come up with incredible things. Someone came up with a youth program last year, which I was really excited about. Someone revamped their entire board of directors processes, which I was impressed with.
She's on the board of a nonprofit and was like, we just don't fundraise right? How do we rethink the fundraising strategy and how do I lead my team through a process? A lot of the work is quite meta, where they're redesigning experiences that will be redesigned. So they're coming up with a project plan. So I bring a lot of the design thinking aspect to the course in addition to trying to give people practical skills on how do you manage a project, like what tools are we using, are you using Trello? Are you using Monday? Are you using Asana? How are you assigning roles to people? Are you thinking about equity when you're deciding roles for people, how do power dynamics come into play? So really intertwining all of those things. And so I've learned so much from all of the students because they all work at different places. Some people are working in consulting, some are working in education, some are working at healthcare nonprofits, and so they all are working together. A lot of it is group work, but the end project is individual. So I hope that they're learning from each other about what each other is working on and challenged with. So I love teaching that class.
It's also not that long. It takes a few months. And so it's what I look forward to every end of year. It's a nice close out to the year.
Maurice Cherry:
I mean, it really feels like a perfect way for you to take all of these skills and things that you've learned throughout your career and pass that on to the next generation of, I want to say of innovators. You mentioned at the top of the episode that you had applied for this development program as an innovator, and the more that you talk about your career and the experiences you've went through, I'm like, I can see it plain as day. Like, you're really out here changing minds and hearts. It's so awesome.
Sam Viotty:
It's nice to hear. I hadn't thought about yeah. I guess when you talk to someone and hear it back, it definitely feels different. So thank you.
Maurice Cherry:
Now, I think what's probably most interesting about you and your career and what you do is that you take design. And design is such a broad category. I think even when you tell someone you're a designer, if you tell five different people, you may get five different definitions of what that even is. I mean, for you, what does design mean? Like, what's your personal philosophy? When it comes to that?
Sam Viotty:
I believe everyone's a designer. I also believe it's people who want to take on that role. Like, if you want to be a designer, you can be. I think the most important thing about being a designer is understanding who you're designing for. Graphic designer, and I someone who is a programmer, experience designer will have. What we have in common is, who are we designing for? The graphic designer is like, I'm making a poster, or maybe they're making a poster, and they're like, okay, well, who's the poster for? I'm like, I'm designing a program. Well, who's the program for? So really getting to the meat of how do I understand people? And for program design, I think it's beautiful because it's everything or experience design is everything. What I said earlier was, it's what things smell like, what you're touching, what you're seeing, who you interact with, when you interact with them.
When we show you something, all of those things make an impression. So I think about design as design is everything. Yeah, I look at and now that I've been in so many different sectors, and I know that design means so many different things, I see design in everything. I can't open a door without being like, someone made this and thought about how humans will open this door wild. So, yeah, designs and everything. I think it's a branding. As I always say. It's a branding, marketing.
Maurice Cherry:
It sounds like you're really interweaving with design, at least with the way that you're approaching design. Everything works together. All these processes work together. Nothing is in a vacuum. And I think that's really a holistic way to look at design, because for years, people always say designers are problem solvers, but the problems they end up solving tend to be UX problems or browser problems or things like that when there are so many other things out there in the world. You mentioned healthcare. Government is another one. Government services.
There are so many huge systems that we encounter every day that could use that design eye and that design thinking. And so I hope that people listen to this conversation and start to think of design in a bigger way. Like, think outside of just what you see on a monitor or on a phone. Like, think of design in a broader sense.
Sam Viotty:
Absolutely. Yeah. I think you're spot on.
Maurice Cherry:
What's inspiring you these days?
Sam Viotty:
Thank you for asking that. Color. Color has been inspiring me. I started reading. I went to the library and I started reading Color — I have the book right here: "Colors for Designers: 95 Things You Need to Know when Choosing and Using Colors for Layouts and Illustrations". And I've been having, like, a lull in inspiration, and I never really learned about color theory formally.
And so I've just been so excited about color. I've been going on hikes recently, and so I've been obsessed with the sky. I go on runs, and there's a beautiful sunset on Monday, and I counted eleven colors in the sky. I was just like, wow, what eleven different colors? And so I'm, like, training my eye to see different colors and hues. So I've been really inspired by that. I started reading. I just finished the book "Stay Inspired" by Brandon Stosuy…or Stossai? Finding motivation to your creative work.
And it's a book of just, like, a bunch of activities to get you motivated and inspired to do creative work. And so much of the book has you tap into childhood experiences. So I haven't been writing all the activities. I've been at least thinking and meditating on them. And so that's been really fun. So thinking about my childhood as inspiration for things that I create and do now has been really cool. And then, yeah, just thinking about color. Lots of color.
Lots of just trying to find inspiration and creativity. My end of year project right now is trying to create an art book. And so very similar to the fade on kind of like big coffee table books, I want to curate some type of yeah, I've never tried. So I'm going to just try and map that out over the holiday and see what I can come up with. Have a little theme. I love material culture, so I think that's going to be the theme for the art book, is thinking about material culture and how artists use different materials to create meaning. So I've been doing lots of research. So that's been my end of year inspiration.
Maurice Cherry:
At this stage of your career, even just looking back to where you've come from and where you've worked and the impact that you've had, how do you measure success now? What does it look like for you?
Sam Viotty:
So do I feel happy? Do I feel good? Do I feel motivated? Has been whether or not I feel successful or those are my metrics for success. Are things feeling right? Feels a little woo. Woo. I think it's because I live in La now. I don't think I'd ever talk like this before, but yeah, a lot of it is. Like, how do things feel? I think I've had a lot of moments in life. I have ADHD. I also have quite a bit of anxiety.
And so a lot of my life has been me trying to get around those things. And so my metrics of success now have been, do I not feel anxious? How often have I been feeling anxious? Is it less? That seems great. That feels successful. So, yeah, just kind of just like, monitoring my mental health and feeling good about where I am in life right now and being content, spending a lot of time just being happy with what I have right now. It's hard because I think, how do you balance that with wanting more and being ambitious? I'm wrestling with that now, but just be happy with what I got.
Maurice Cherry:
Is there anything that you want to do that you haven't done yet?
Sam Viotty:
Yeah, I really want to curate a show. Like an art show. I say it every year. So now that I'm saying it out loud to you and shared with the public, I think I have to do it. So maybe it's on the 2024 docket. Yeah, I really want to curate a show. I've always said I plan for it, I figure it out. But maybe 2024 is the year that I start actually doing it.
Maurice Cherry:
You're right there in La. That's a great place to do it. I know that United talent artists has an artist space, but, I mean, there's just so much art and design in Los Angeles. I feel like you could definitely make that happen.
Sam Viotty:
Thanks for saying that. I live close to the UTA artist space, and I've contacted them before just for other stuff, so yeah, thank you. You know what? Yeah, it's going to go into the like when I envision boarding for 2024. This is it. Thanks for this.
Maurice Cherry:
Yeah. What kind of work do you see yourself doing in the next five years? I mean, I feel like you're someone that, because of the skills and experience you've had, you could really almost go anywhere. Because what you do is you help build systems and you help build processes to work through things. So say it's five years from now, what kind of work would you like to be doing?
Sam Viotty:
The thing that I have not dove into that I would like to do more is or just curation in general. So I think I want to move to a space where I think I've spent a lot of this part of my career being like, I want to be the artist, I want to create, I want to work with people and uplift them. I think I can do that in a different way. Whether I'm curating music shows, which I've started to do with Rosedale curating an art show, just like doing more curation and leaning into, I don't have to be the person that's doing the thing. I can support the people doing the thing. And so I think that's where I want to go, and I want to do it across I imagine it being across a bunch of different sectors, and maybe it's not just visual art. Maybe it's also fashion, and maybe it's also interior design and objects and vintage and stuff like that. So I want to dive more into my creative self of putting things.
I feel like a lot of the work that I do ends up being behind the scenes or I don't get to share it very often, or it doesn't feel like I share it very often on a public platform. So I would like to move into that space a little bit more.
Maurice Cherry:
Well, just to wrap things up here. Sam, where can our audience find out more information about you, about your work, your projects? Like, where can they find that information online?
Sam Viotty:
I occasionally post on my personal instagram, which is @samviotty, S-A-M-V-I-O-T-T-Y. But my art stuff is at @theviottystudio on Instagram, so both of those are on Instagram. I occasionally tweet. I'm @samviotty on most things. I think I'm also the only Sam Viotty. So if you google Samantha Viotty or Sam Viotty, I'm pretty sure you'll find me anywhere that's mostly I respond to DMs. People can also email me at hi at sviotty dot com. So happy to chat.
I love just talking to other people about what they're working on.
Maurice Cherry:
All right, sounds good. Sam Viotty. I want to thank you so much for coming on the show. I mean, when I was doing my research, and I think what really kind of blew me away was, like, this is a program designer that's like, trying to change country music. It felt like this weird sort of combination. But now that I've talked with you and I've gotten the sense to kind of see how you work and how you think, you're the kind of person that I feel like the design industry needs to have more of. Like someone that can really synthesize all of the things that design can do and use them in ways that can help forward, move people forward, move systems forward, move companies forward. I mean, there's been so much talk about generalist versus specialist, right? And I think what you embody is, like, the true kind of generalist type of designer that I wish more designers were like.
I wish more people were able to take their knowledge and think of it and use it and apply it in ways that can really sort of benefit the world. I mean, we live in a very crazy time right now, and a lot of the systems and practices and things we have are designed and can be and should be redesigned. And it's just so empowering for me to see someone like you that's doing this work out in the world, and I'm glad to share that with the audience here. So thank you so much for coming on the show. I appreciate it.
Sam Viotty:
Thank you. I'm so happy that you have this platform. It's incredible. Everyone I've listened to a few episodes and people are really inspiring. So I'm honored to be on the show. So thank you so much.
Brevity & Wit is a strategy and design firm committed to designing a more inclusive and equitable world. They are always looking to expand their roster of freelance design consultants in the U.S., particularly brand strategists, copywriters, graphic designers and Web developers.
If you know how to deliver excellent creative work reliably, and enjoy the autonomy of a virtual-based, freelance life (with no non-competes), check them out at brevityandwit.com.

The BFA Design program at the School of Visual Arts consistently produces innovative and acclaimed work that is rooted in a strong foundational understanding of visual communication. It encourages creativity through cutting-edge tools, visionary design techniques, and offers burgeoning creatives a space to find their voice.
Students in BFA Advertising are prepared for success in the dynamic advertising industry in a program led by faculty from New York's top ad agencies. Situated at the center of the advertising capital of the world, the program inspires the next generation of creative thinkers and elite professionals to design the future.
School of Visual Arts has been a leader in the education of artists, designers and creative professionals for over seven decades. Comprising 7,000 students at its Manhattan campus and more than 41,000 alumni from 128 countries, SVA also represents one of the most influential artistic communities in the world. For information about the College's 30 undergraduate and graduate degree programs, visit sva.edu.