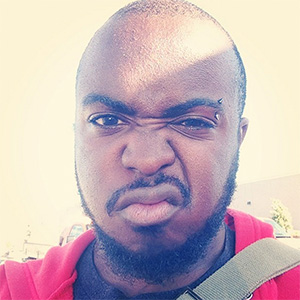 This week, my conversation is with indie game maker Rokashi from Toronto.
We talked about the current game industry and the need for diversity throughout (journalists, makers, characters, etc.) as well as the process behind his own game titled "I'm Fine". I think you'll really empathize with Rokashi's work and his willingness to get involved in gaming vis-à-vis his own personal experiences.
Who says you need to be a master programmer to create your own games? Not Rokashi! Find out more in this week's interview!
This episode is sponsored by:
Fiona Tay is a software engineer on the Core Web team at Airbnb, where she works on scaling the web infrastructure. She believes in diversity in tech and has previously spoken at Grace Hopper on organizing CS clubs at the college level. She has also volunteered with Women Who Code, Girls Who Code, and Hackbright.
Follow her online on Twitter and Facebook.
---
Help Support Revision Path
If you like this episode and want to support the show, visit us on Patreon and become a patron!
---
Revision Path is brought to you by MailChimp. Huge thanks to them for their support of the show! Visit them today and say thanks!