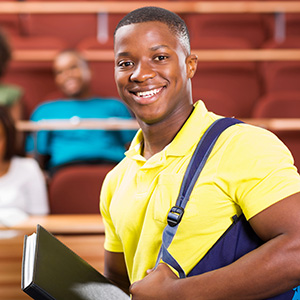 Mentoring the next generation of Black designers and developers is essential to ensuring that more Black people join these fields. It can also be a great way to expose them to opportunities that they may not have known about otherwise. Whether one on one or in a classroom full of students, having some guidance on how to effectively mentor someone is important. Here are a few tips to get you started.
Collaborate
If there are other professionals that you network with, see if they're interested in helping with your cause. The more people you have willing to volunteer and mentor, the more critical mass you'll be able to develop in creating interest. Also, find out if local community centers are willing to let you host classes at their facilities. If you belong to a church, see if they have space and time for people who may be interested in these fields to help them develop their skills.
Communicate
Advertise! Use different types of different media such as social networking, email, or even putting up flyers in community centers. A combination of these methods are a good way to get people to notice what you're doing and to help spread the word.
Start Out Simple
Face it — you may be busy with work commitments and you don't want to overwhelm yourself if you really don't have the time to mentor. Start small — maybe one meeting a month — and gradually increase the frequency if there is more interest. Learn to build upon your success instead of taking on too much at the beginning.
Keep Them Engaged
Ask them questions about how they feel about design programs and what type of career they're interested in having will go a long way towards cultivating your mentoring experience. Showing that you're really interested in what they want to do in their lives is the best way to help you be an effective mentor. Don't be shy — tell them the ups and downs in your work experiences to give them a glimpse of what they may have to go through. With new information coming out in the tech and design fields every week, there's no shortage of ways to keep them engaged and informed.
Another way to keep them engaged is through hands-on experience. Have them work on an actual project similar to what you have to do to give them an idea of what to expect. Providing advice on how to seek internships and jobs is another example.
Contrary to popular belief, Black web designers, graphic designers, and web developers are out there. And while the new up and coming generation of Black designers and developers are extremely tech savvy, they may have no idea where to find people who look like them to help them along the way. Through mentoring, you can cultivate these budding professionals in your field and open doors for them that they may not have previously known about. Find out how to become a mentor and make the difference in their lives.