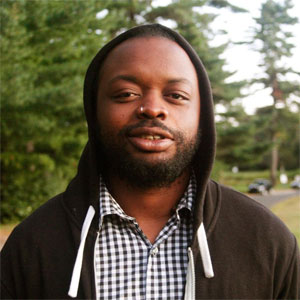 I'm starting Black History Month with a really great conversation with Gitamba Saila-Ngita. Gitamba is a multidisciplinary designer and strategist living in New York, and he has collaborated and produced work for brands and agencies such as Carrot, Apple, and Nurun.
Gitamba is what I'd call a "global designer" (word to Ced Funches) — multilingual, grew up around the world, and travels frequently. All of these experiences influence his approach to projects and his design sensibilities. We also touched on diversity in the design industry, and we talked shop about MF DOOM. Keep an eye on Gitamba — he's definitely going places. Enjoy!

Revision Path is excited to partner with
Lesbians Who Tech
for the
2015 Lesbians Who Tech Summit
in San Francisco! Revision Path fans get 25% off with the code
LWTREVPATH
.
Register today!
---
Help Support Revision Path
If you like this episode and want to support the show, visit us on Patreon and become a patron!
---
And of course, much thanks to Creative Market, a marketplace that sells beautiful, ready-to-use design content from thousands of independent creators around the globe.

Revision Path is brought to you by MailChimp. Huge thanks to them for their support of the show! Visit them today and say thanks!