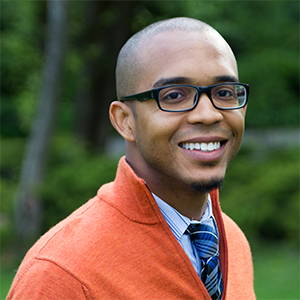 Fredric Mitchell and I go way back in these Internet streets, so when I started Revision Path back in 2013, I was glad he was one of the first people to agree to an interview. Currently, Fredric is the VP of Engineering at Better Weekdays, a startup in St. Louis, MO that helps students find jobs.
We started off by talking about his current work at Better Weekdays, and then we explored what he feels developers need to know in the current market. Fredric also gave some great insight on why side hustles are important, how to start as a public speaker, and he shared the biggest compromise he's made to be where he is now. Fredric has a really unique perspective to work and life, and I'm glad he was able to come and share that with all of you. Enjoy!
---

---
Revision Path is sponsored by Facebook Design. No one designs at scale quite like Facebook does, and that scale is only matched by their commitment to giving back to the design community.
Revision Path is brought to you by MailChimp. Huge thanks to them for their support of the show! Visit them today and say thanks!