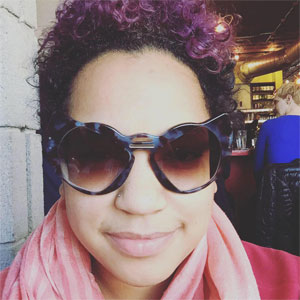 We're ending out our month of legacies by checking in with Andrea Williams, an art director and self-professed budding calligrapher in Detroit.
Speaking of Motor City, that's where our conversation began. We talked about what it's like working for a global ad agency, and then moved into an exploration of the Detroit design scene. From here, Andrea discussed how she got started with hand lettering, her time at Wayne State University, and what it's like for her being a Black woman in the advertising industry. Thanks for the insightful words Andrea!
---

---
Revision Path is sponsored by Facebook Design. No one designs at scale quite like Facebook does, and that scale is only matched by their commitment to giving back to the design community.
Revision Path is brought to you by MailChimp. Huge thanks to them for their support of the show! Visit them today and say thanks!